Weekend Getaways with the Family: 6 Affordable, Family-friendly Destinations
Let's be real: life in Singapore can be pretty hectic. Everyone's always in a rush to go somewhere or do something. The hustle and bustle of big city life can be draining, so it does everyone good to go on a quick holiday with your the family every once in a while.

Luckily, Singapore is surrounded by family-friendly destinations that make for an enjoyable vacation for the whole family. And what's even better is that they're incredibly budget-friendly, too!

Whether your family loves the outdoors or prefer to wander city streets, we're pretty sure there's something here to suit your fancy. Check out these affordable, family-friendly destinations below:
Batam

Travel time from Singapore: 1 hour by ferry
How to get there: Take a ferry from Singapore Harbour Front straight to Batam. Ferries depart for Batam every 30 minutes and each trip costs $25 per person.
Estimated travel budget per day: $75/person

Of all the destinations on this list, Batam is probably the most accessible. Just an hour-long ferry ride from Singapore, Batam is the perfect place for a quick getaway with the family. It offers visitors a wide variety of fun activities to choose from, at prices much cheaper than the rest of Southeast Asia. For both locals and visitors, Batam is the place to go if you want to relax and escape. While there may not be many historical attractions to see, Batam makes up for it with water sports, beaches, and amusement parks.

Families should make a beeline for these amusement parks, such as Sea Forest Adventure Park and Ocarina Park, where you can get wet and wild. If you want to do something a little more relaxing, you can head to Nongsa Beach and enjoy the white sand beach and crystal blue waters.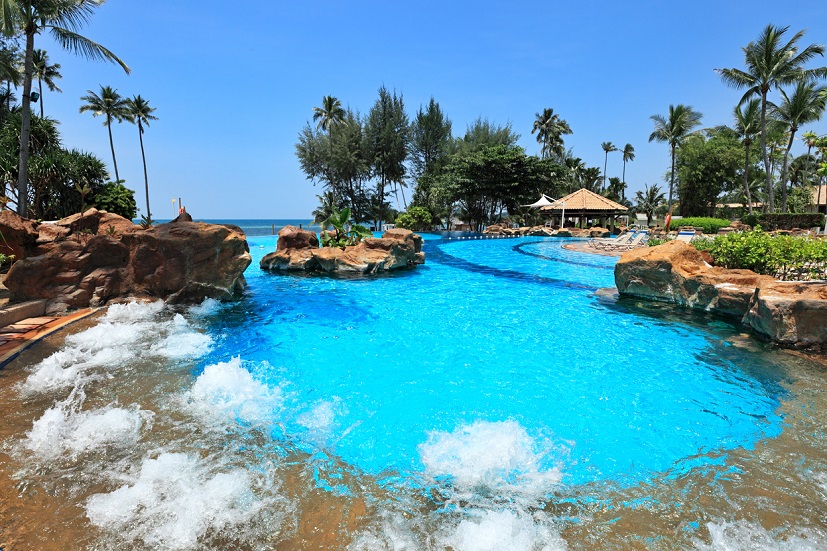 Bintan

Travel time from Singapore: 1 hour by ferry
How to get there: Ride a ferry at Tanah Merah Ferry Terminal to Bandar Bentan Telani Terminal. The trip takes roughly 1 hour and costs around $37 per trip.
Estimated travel budget per day: $75/person

Just a stone's throw away from Batam, Bintan is a tropical island that's known for its many luxury resorts. Despite being home to such luxurious properties, however, Bintan remains a very wallet-friendly destination. Upon arriving, you're welcomed by sweeping white sand beaches and beautiful natural landscapes. The island primarily caters to the interests of adventure-seekers, beach bums, and big spenders, but families will have a plethora of activities to choose from.

If your kids love animals, you can take them to Bintan's Turtle Hatchery where they can help release newly-hatched turtle eggs into the ocean. The hatchery was built by a team of specialists from Nirwana Gardens Resort and is located along Bira Banyu Beach. Of course, you can't go on a family vacation to Bintan without going to the Chill Cove at Treasure Bay where you can take part in various activities like ATV rides and mangrove exploration.

Cameron Highlands

Travel time from Singapore: About 5 hours by plane and bus
How to get there: Take an hour-long flight from Singapore to Kuala Lumpur. Once in Kuala Lumpur, take a bus at Terminal Bersepadu Selatan going to Cameron Highlands. The trip takes about 4 hours.
Estimated travel budget per day: $60/person

As its name suggests, Cameron Highlands is the highest region in Malaysia and is just 4-hour bus ride from the capital of Kuala Lumpur. The area is popular among both tourists and locals for its cool weather, lush landscapes, and laid-back atmosphere. Cameron Highlands is the perfect destinations for families looking to wind down and appreciate the beauty of nature.

The area is also considered the tea-producing capital of the country and is home to enormous tea plantations. In fact, one of the most popular things to do here is to go on a tea plantation tour where you can watch the entire tea production process and enjoy a nice cup of tea while taking in the stunning views. Strawberry farms are also in abundance here! You can take the kids strawberry-picking and stuff themselves silly with all the strawberries they can eat!
Penang

Travel time from Singapore: 1 hour and 25 minutes by plane
How to get there: There are daily direct flights from Singapore to Penang which cost about $71 one-way depending on which airline you choose.
Estimated travel budget per day: $70/person

Penang is Malaysia's tropical state and is comprised of Penang Island and a neighbouring portion of the mainland. However, the island is much more popular among tourists as it is brimming with tourist attractions and beachside resort towns. It's also home to Georgetown, the state's cultural and historical capital. Georgetown is famous for its many street murals as well as the historical Fort Cornwallis.

Penang offers families a wide variety of things to do, from relaxing by the beach to exploring nature. Batu Ferringhi Beach is a must-visit as it is one of the best beaches on the island. If your kids want to go on an adventure, you can go on tour at the Tropical Spice Garden or spend a day at Penang Botanic Gardens. If you're looking to go on a food trip while you're there, the Chulia Street Night Market is the place to go.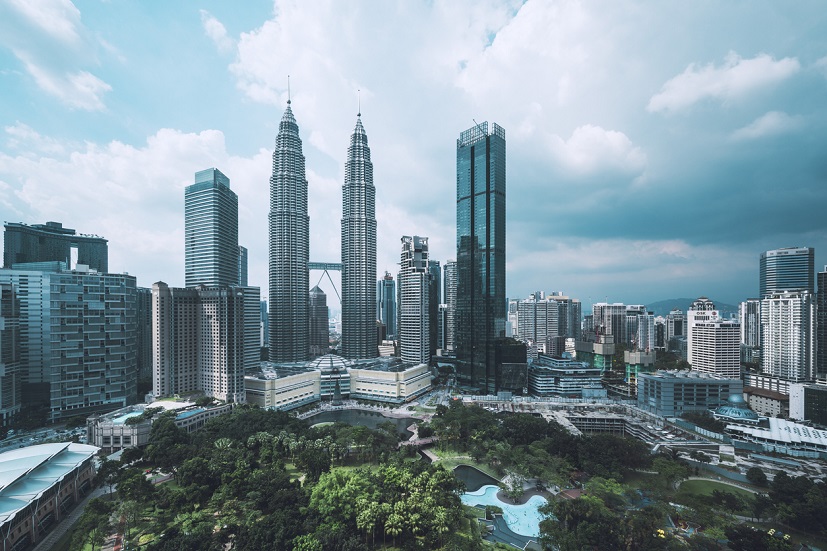 Kuala Lumpur

Travel time from Singapore: 1 hour by plane
How to get there: The quickest way to get to Kuala Lumpur from Singapore is to travel by plane. There are over 24 outgoing flights to KL every day.
Estimated travel budget per day: $74/person

Neighbouring Kuala Lumpur is Malaysia's metropolitan capital. It's just an hour away from Singapore by plane is one of the easiest day trips you can make. Despite the imposing skyscrapers and bustling lifestyle, Kuala Lumpur is an incredibly family-friendly destination. Best suited for families who prefer to explore the city, Kuala Lumpur offers extensive sightseeing opportunities, theme parks, and entertainment centres especially for kids.

If your kids want to see marine wildlife without putting on a wetsuit, then a trip to Aquaria KLCC is a must! It boasts over 5000 exhibits of freshwater and marine wildlife including tiger sharks, blue rays, and sea snakes. Kids will also have a field day at Sunway Lagoon Theme Park which has something for kids at any age. While you're there, you can visit the Wildlife Park and see some wild animals or scare yourselves at Scream Park.

Malacca

Travel time from Singapore: 3 to 4 hours by bus
How to get there: Taking the bus is the cheapest way to get to Malacca from Singapore. You can take the bus at Queen Street, Golden Mile Tower, Park Royal Hotel, and other places. The trip will cost between $15 to $23 depending on the bus operator.
Estimated travel budget per day: $50/person

Quaint and charming, Malacca is probably the most affordable place to visit near Singapore. Many locals consider Malacca to be Malaysia's food capital because of its thriving street food scene. However, it's also home to a number of historical attractions and ruins. If you're looking to take a break from Singapore's fast-paced lifestyle, Malacca is a great place to escape to.

Kids will have a field day playing hide-and-seek at the ruins of the Church of St. Paul or going back in time visiting historic fortress of A Famosa. The Malacca Maritime Museum is also a popular attraction and is a replica of Flor de la Mar, an old Portuguese ship. It's a great way to introduce kids to Malacca's colourful history. Of course, you can't miss out on a trip to Jonker Street, Malacca's most well-loved street! You can eat street food and shop for souvenirs while you're there.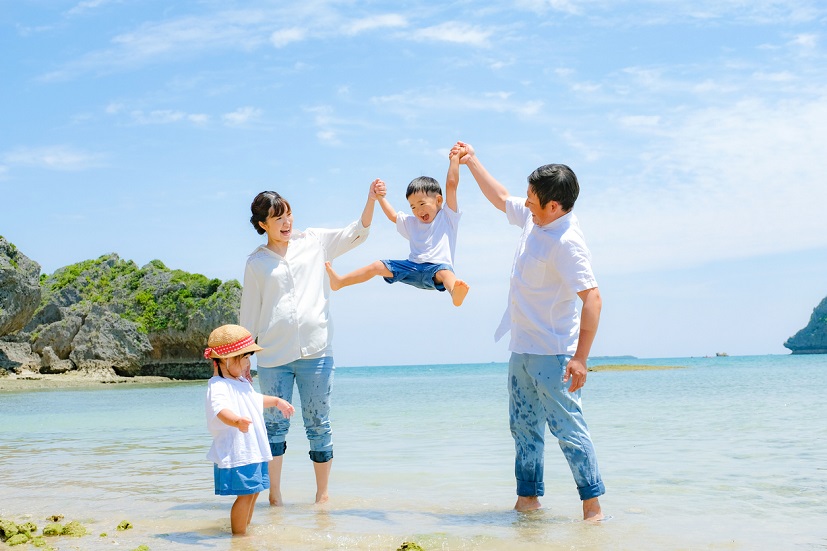 4 Travel Must-Haves for a Family Getaway

When it comes to travelling with kids, it's always best to overprepare. You never know what you'll need while on vacation! With that said, here are our top four picks for travel must-haves when going on a vacation with your kids:

1. Good sunscreen
Tropical Southeast Asia is known for its warm, humid weather all year round. If you're travelling to countries near Singapore, chances are you'll still be subjected to the same scorching heat. Take a good sunscreen with you that is at least SPF 50 and preferably water resistant, especially if you're planning on going to the beach or to a water park.

2. Colouring books and crayons
Going on a day trip means potentially being in transit for at least a few hours. For young kids, this can seem like an eternity. Make sure you have enough materials to keep them occupied while you're in transit. Instead of having them play games on an iPad, take colouring books and box of crayons with you instead!

3. First-aid kit
If you're travelling with rowdy young kids, chances are you might run into an injury or two during your trip. Make sure you take a handy first-aid kit with you wherever you go so you're equipped to handle common injuries like a scraped knee or a papercut.

4. Travel Insurance

Travelling with your family can be a wonderful, rewarding experience. What will make the experience even better is to travel with confidence. Ensuring your family's safety and wellbeing is key to all travels so get your family covered with Travel Insurance for your trip, such as Income's FlexiTravel Hourly Insurance that allows you to get travel insurance by the hour for trips to Malaysia, Bintan and Batam. This will help you stay protected against losses due to food poisoning, robbery and more, letting you travel with an ease of mind.


Important Notes:
This article is meant purely for informational purposes and should not be relied upon as financial advice. The precise terms, conditions and exclusions of any Income products mentioned are specified in their respective policy contracts. For customised advice to suit your specific needs, consult an Income insurance advisor.