Kiasu Checklist: 10 Things to Do Before Your Baby Arrives
When it comes to parenting and parenthood in general, you can bet that kiasu parents are more than prepared for anything with checklists in their back pockets. From knowing what to pack in your hospital bag to deciding what to eat during confinement, here's everything you need to do to be 100% prepared before your baby arrives!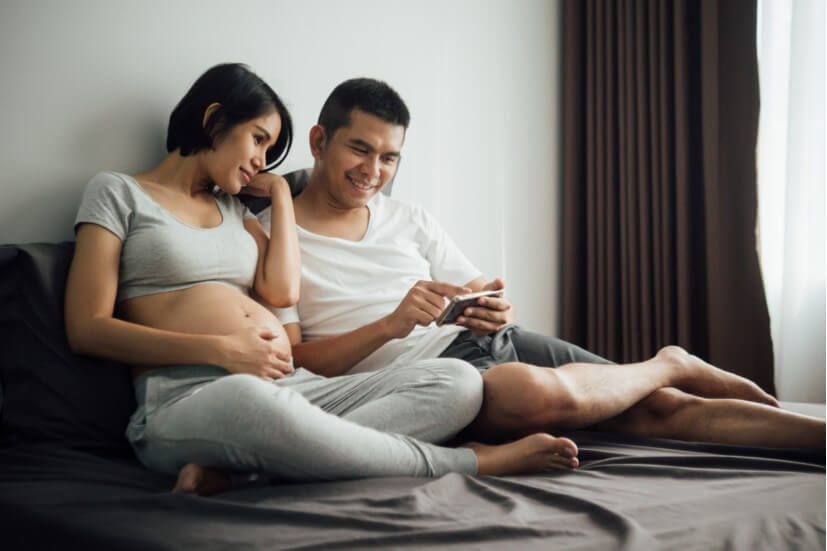 Arm yourself with maternity insurance during pregnancy
If you're a self-proclaimed kiasu parent and pride yourself on always thinking two steps ahead, you should definitely consider getting maternity insurance. As much as we can prepare and hope for the best, pregnancy is a major medical event and unforeseen complications can happen, which is where maternity insurance can help to provide financial protection and peace of mind.
If you're in the market for a comprehensive maternity insurance plan and are between 13 to 35 weeks pregnant, Income's Maternity 360 is one to consider. With just a single premium, Maternity 360 protects both mother and baby with 3 years of comprehensive coverage for death, 10 pregnancy complications, and 23 congenital diseases, and also provides a hospital care benefit.

Decide whether you want your child's cord blood stored
Cord blood is the blood that remains in the umbilical cord and placenta after birth which provides plenty of benefits as the stem cells in the blood can be used to treat cancer, anemia, and some autoimmune diseases should the unfortunate happen in future.

Before you give birth, it is recommended to think about whether you would like to store your child's cord blood as you will first need to enroll at your chosen cord blood bank (either private or public) and bring your personalised collection kit to the hospital on the day of your delivery.

Pack your hospital bag
Before you start packing your hospital bag, consider your expected length of stay after delivery. Mothers typically spend 2 to 3 days in the hospital after giving birth, but may have to stay longer if it's a C-section delivery. This should be a guide for fathers who plan to stay with their partners in the hospital as well.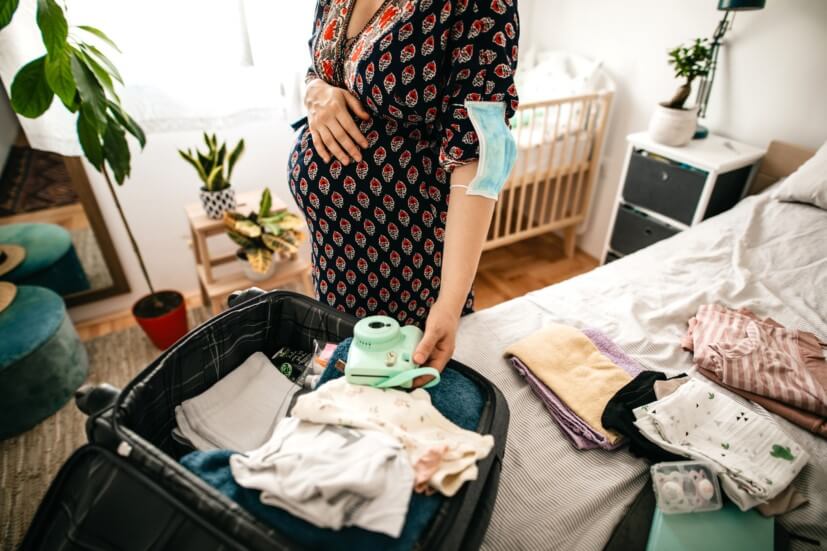 Ideally, your hospital bags should be packed at least a month before your due date but if you don't know where to start, here's a quick rundown of the essentials you'll need:

Essentials for Baby
Diapers and wipe
Typically, the hospital provides a pack of diapers and wipes, which should last you between two to three days. However, these items may only be provided upon request so ensure you check with your ward team in advance. If you really want to be on the safe side, you can consider bringing a handful of your own as well.

Baby's going home outfit
The hospital will provide you with mittens, booties, and a baby cap to keep your baby's head, hands, and feet warm. However, you can bring your own matching sets of clothes with booties and mittens if you want to do a newborn photoshoot before heading home!

Car seat
If you plan to drive home after both mum and child are discharged, ensure you have a newborn car seat safely installed.

Essentials for Mum
Toiletries
The average length of stay in the hospital is between 2 to 4 days, depending on your delivery method (normal delivery or C-section) so consider packing your favourite toiletries and don't forget dad's!

Makeup/cosmetics
You'll likely get many loved ones visiting so if you're concerned about looking your best, do bring along a little makeup as well!

Nursing bra and nursing pads
If you are planning to breastfeed your baby, remember to bring along your nursing bras and nursing pads.

Sleepwear
Don't think you'll be comfortable wearing a hospital gown? Pack a set or two of comfortable sleepwear. It's best that your choice of sleepwear allows you to breastfeed with ease, day or night.

Comfy slippers
Comfort is key especially after delivery. Packing a pair of slippers will help you to move around with ease.

Phone charger
It's the first time you'll finally be meeting your baby and we're sure that you'll want to document as many precious moments with your little bundle of joy, so remember to bring along your handphone charger.

Gadgets and/or a book
In the first week of life, newborns will primarily be doing only two things: feed and sleep. So, as your baby sleeps through the day, you may wish to pack your iPad or a good book to fill your time.

Essentials for Dad
Gadgets (aside from phone)
The hours waiting for the delivery of your child may be long and nerve-wracking. To pass the time, consider packing your tablet or iPad, loaded with your favourite TV shows.

A good book
Another alternative for dad's entertainment is a good book.

Power bank or charger
In the event that there are limited electric sockets in the hospital room, you may want to consider packing a power bank which will keep you contactable anywhere you are in the hospital.

Sleepwear
If dad is planning to bunk in with mum, bring along a set or two of comfortable and warm sleepwear for when the hospital room gets chilly at night.

Prepare your home for your newborn
You're ready to bring your home for the first time! But is your home in tip-top shape?

Preparing your home for your baby's arrival doesn't just mean cleaning and wiping down surfaces. It also includes getting rid of potential hazards in the home such as furniture with sharp edges or any decorative ornaments that may be in arm's length of your baby.

Here are a few tips to get you started:
Try to minimise the number of furnishings at home to reduce the number of germ- and dust-gathering items.
Switch to non-toxic disinfectants or natural cleaning products when cleaning your home.
Launder sheets and blankets with mild detergent to avoid potential skin irritation on your newborn. You should also launder all your baby's clothes beforehand.
Set up and position all your baby furniture, and ensure that all your baby appliances are working (i.e. sterilisers, baby monitor, baby nightlights, etc.).
If you want a more thorough cleaning of your home, you can also consider hiring licensed cleaning professionals which specialise in steam cleaning and such.
Make sure you have enough baby clothes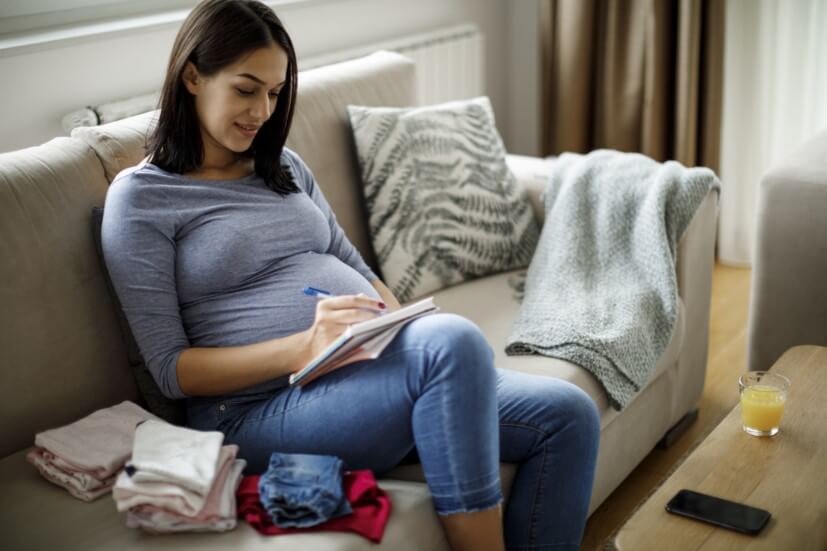 When shopping for baby clothes, make sure to get multiple basic sets as babies tend to get messy and will need to be changed more often than you think. Even hand-me-downs from relatives and friends will come in useful!

Book your post-natal massage
Whether it's days or weeks after giving birth, new mums will definitely yearn for some pampering and relaxation. One of the best ways to do this is to get a post-natal massage which offers many benefits:
Helps to manage postpartum swelling and pain
Promotes better sleeping quality
Helps to get the body back in shape as much as possible
Improves milk production for breastfeeding mums
To avoid disappointment, it's best to book your post-natal massage in advance.

Decide who will help to care for your baby
After delivery, is there someone you have in mind to help care for your baby? Here are some options to consider:

Confinement nanny
Confinement nannies are popular these days so we recommend that you book them well in advance. A confinement nanny will cost you anywhere from $2,100 to $5,000 per 28 days. Consider approaching friends and loved ones for personal recommendations. Otherwise, there are also confinement agencies you can engage to help you look for one. When hiring a confinement nanny, just be sure to think about your budget and if there are any desired traits you are looking for in one.

Helper
Hiring a full-time domestic helper is another option but you might want to consider finding out if they have experience in caring for a newborn. Alternatively, you may decide that your helper will only be tasked with taking care of the housework while you take care of your child.

An experienced family member
You can also consider seeking help from an experienced family member during confinement. Having someone you know well and trust to help you care for your baby will make it easier for you to adjust and recuperate after childbirth.

Infant care centre
If your budget allows or if you've no one else to help you, you can also make early arrangements to have your child enrolled in an infant care centre. Here are some pointers to consider when choosing an infant care centre:
Location and proximity to your home
Cleanliness and hygiene of the infant care centre
The Infant Care Educarers' qualifications
The infant to staff ratio
Familiarise yourself with newborn vaccinations
Vaccinations are going to be a big part of your newborn's doctor's visits. They're administered to your child as soon as they're born to protect them against harmful diseases. The good news is that by the end of 2020, Singaporean children under the age of 18 will be eligible for free vaccinations at polyclinics and Community Health Assist Scheme (CHAS) general practitioner (GP) clinics.

Here is a summary of all the vaccinations your baby will need until they're 18 months old.

Use apps to monitor your baby's milestones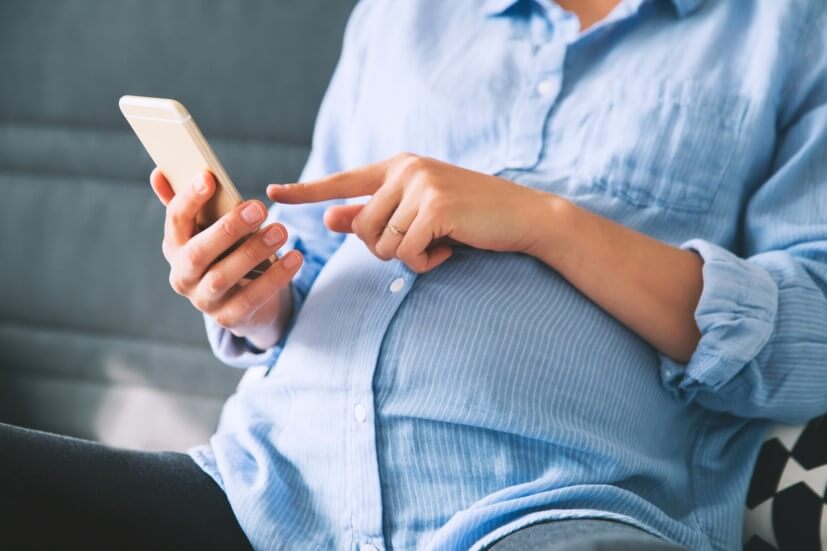 Seemingly made especially for kiasu parents who want to monitor their newborn's milestones, there are several apps available to help track things like number of feeds and diaper changes per day, sleeping patterns, and more. If you want to keep a record of everything your newborn does, here are a few apps to explore:

Glow Baby is a free app that helps to track your baby's development and log all their milestones. It has essential tools such as timers, notifications, and personalised summaries which make it easier for parents to track feeding, sleeping habits, and monitor overall development.

Specifically developed to track your infant's sleeping, it also acts as a white noise machine to help your baby sleep. Some white noises include fans, vacuum cleaner, rain, and more. It also automatically plays soothing noises when it hears your baby cry.

This app will help your little one meet all his milestones from sitting up to crawling to walking! It will give you daily activity suggestions tailored to your child's age and developmental stage to help him with gross motor, cognitive, speech, and social-emotional development.

The Wonder Weeks app was developed based off research findings that babies make 10 major, predictable, age-linked leaps in the first 20 months of their lives which are often accompanied by more frequent crying, clinging, and crankiness. This app will help to notify you when your child is going through a leap week so you can be mentally prepared for dealing with a more fussy child.

Ensure your baby is protected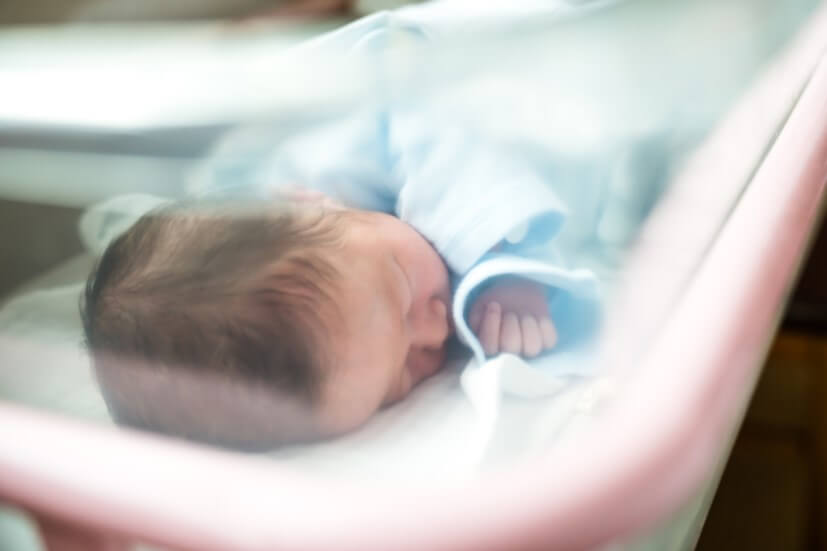 The greatest gift a parent can give to their baby is to get them protected with health insurance. With your baby fresh out of the oven, there's no better time to lock in those low premiums while your baby has a clean bill of health.

Consider plans like Income's Enhanced IncomeShield or IncomeShield Standard Plan, depending on which best suits your affordability and needs. To minimise out-of-pocket expenses on hospital bills further, you can also consider adding on the Deluxe Care Rider or Classic Care Rider to your selected plan where the premium for this rider shall be payable by cash.

Now, you can revel in every precious moment of parenthood with peace of mind, knowing that your little one is truly well taken care of.

Important Notes:
This article is meant purely for informational purposes and should not be relied upon as financial advice. The precise terms, conditions and exclusions of any Income products mentioned are specified in their respective policy contracts. For customised advice to suit your specific needs, consult an Income insurance advisor.