How to Apply for an HDB BTO flat in Singapore: An A-to-Z Guide (2021)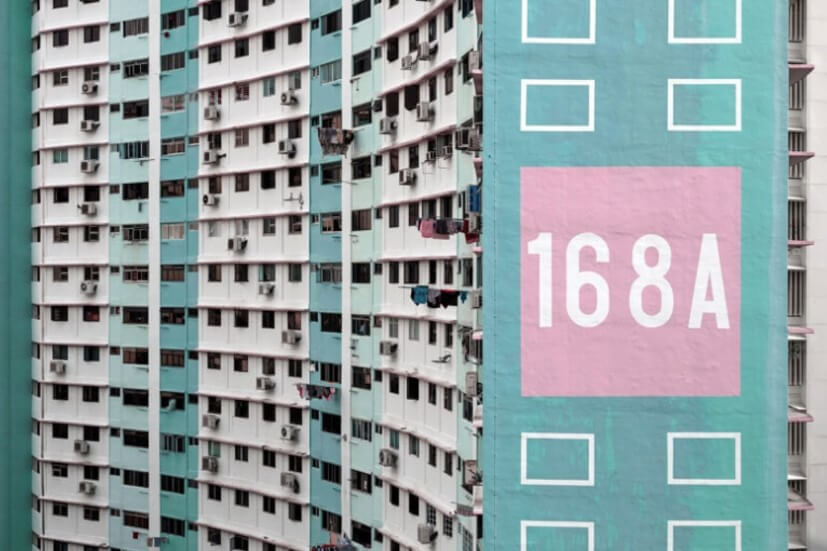 You're a student graduating soon, a National Serviceman (NSF), or fresh graduate just starting your first job. You've already found your life partner, and both of you meet HDB's eligibility conditions for a Build-To-Order (BTO) flat. The next step is to figure out how to apply for a BTO flat as soon as possible. After all, it will be some years before your flat is completed so you want to get a head start.

The BTO application process is pretty straightforward, but there are certain things you may want to take note of. As a student or NSF, you won't have income from a full-time job, which means that you won't be able to calculate the amount of Enhanced CPF Housing Grant (EHG) you may be eligible for or show proof of income to HDB or a financial institution to apply for a housing loan.
The good news is that since May 2018, HDB will defer your income assessment to just before you and your partner collect the keys. For students and NSF, this means that there is no better time to apply than the present.

Follow this step-by-step guide to apply for a BTO flat.

Step 1: Check eligibility for a housing loan & work out a budget
The first step to any large financial commitment is to work out a budget. With a budget in mind, it is easier to shortlist and pick a suitable flat.

The first thing to do is check your eligibility for a housing loan, either from HDB or a bank.

Applying for a Housing Loan from HDB
As young flat buyers, you can apply for an HDB housing loan if your average gross monthly household income does not exceed $14,000. The loan amount granted to you will depend on several factors like HDB's credit assessment, Loan-to-Value limit, the flat's remaining lease, and other related HDB policies.

Once your application for an HDB housing loan is successful, you will receive an HDB Loan Eligibility (HLE) letter that will inform you of the amount of housing loan and repayment period that you are eligible for. If you intend to take an HDB housing loan, a valid HLE letter is required when you book a flat.

Applying for a Housing Loan from a Bank
Full-time students or NSF may have difficulties obtaining a bank loan unless your parents are willing to stand in as co-applicants. If you are successful in your application for a bank loan, the bank will issue an In-Principle Approval (if you have yet to book your flat) or a Letter of Offer (if you have already booked a flat).

Step 2: Check the housing grants you might qualify for
Once you know what loan amount you're eligible to get, consider what grants you and your partner may qualify for.

Are you and your partner young working professionals who have never applied for a BTO flat? You can qualify for the Enhanced CPF Housing Grant (EHG) if you have a combined average gross monthly income of $9,000 or less and are applying as a first-timer household. This lets you enjoy up to $80,000 in housing grants.

To qualify for the EHG, you and/or your partner must have worked continuously for 12 months before applying for the flat. You must also be working at the time of the flat application. However, being full-time students or an NSF, you may not qualify for the EHG at flat application.

If you and your partner are full-time students or NSF at the flat application and have booked an uncompleted flat, you may opt to have your household income assessed for the EHG and HDB housing loan nearer to collecting the keys to the flat, if one of you is 30 years old or below. On the other hand, if you have booked a completed flat, the income assessment for the EHG and HDB housing loan will be carried out at flat booking. Click here for more information on the deferred income assessment.

Do note that all housing grants will have to be refunded to your CPF account with interest when you sell your flat after meeting the minimum occupation period of 5 years from collecting the keys.

Step 3: Check the sales launches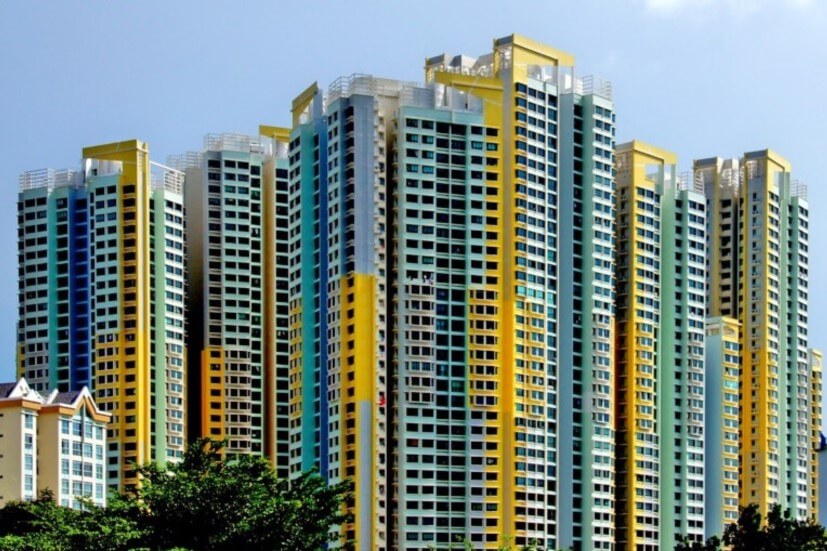 Armed with the knowledge of your financial situation, the next step is to decide which sales launches you and your partner are interested in. A list of BTO sales launches can be found on the HDB InfoWEB. As a young couple, you may consider 2-room Flexi or larger flats.

Apart from the BTO sales launches which are the main supply of new flats for sale, there is the Sale of Balance Flats (SBF) sales launches which give you the opportunity to apply for balance flats from earlier BTO sales launches, surplus Selective En bloc Redevelopment Scheme (SERS), replacement flats and repurchased flats. If there are unselected flats from the SBF sales launches, they may be offered under the open booking of flats. For open booking of flats, you can apply for a flat online anytime and receive a queue number for flat booking on a first-come-first-served basis and book a flat as early as the next working day, where possible.

It's important to apply for a flat type you can comfortably afford. As a student or fresh graduate, it's hard to say how much you'll be earning in 4-5 years, when you need to start paying the mortgage. Exercise caution and ensure you don't overstretch yourself financially.

You can use the CPF's First Home Calculator to estimate a housing price and home loan that you can comfortably afford, based on you and your partner's combined income.

Step 4: Apply for the flat online
When you've found the right sales launch, it's time to submit your flat application on HDB InfoWEB.

You will have to pay a $10 administrative fee each time you apply for a flat, whether or not you are successful. This fee can be paid by credit card or QR code.

After application, you can log on to My HDBPage which is a personalised portal to view all communications and transactions with the HDB at any time.

Step 5: Book the flat and pay the Option Fee
After application, you will be allocated a queue number based on balloting. The queue number will determine the order in which you may book a unit vis-a-vis the other applicants. Whether you get your choice unit is also dependent on demand from other flat buyers, supply of the flats on offer and availability of the flats when your turn is due.

When you head down to HDB to book a flat, you will have to pay the option fee on the spot, depending on the flat type:

| Flat Type | Option Fee |
| --- | --- |
| 4-room, 5-room and Executive flat | $2,000 |
| 3-room flat | $1,000 |
| 2-room Flexi flat | $500 |

You need to use NETS to pay the option fee. Make sure your daily transaction limit is not below the option fee amount before you attend your flat booking appointment.

Step 6: Sign the Agreement for Lease and pay the downpayment
Congratulations, you've booked your flat! Now you need to sign your Agreement for Lease within 4 months from the flat booking, and make your downpayment at the same time.

Here is the downpayment you will need to pay:

Downpayment for Housing loan from HDB
If you are taking an HDB housing loan, the downpayment is 10% of the purchase price. You can pay in cash, with your CPF savings, or Enhanced CPF Housing Grant (if eligible).

Downpayment for Housing loan from Banks
For housing loan from a bank, you'll need to pay 20% of the flat's purchase price. 5% is payable in cash while the remaining 15% is payable in cash or CPF savings. As financial institutions can grant a maximum loan quantum of up to 75% of the purchase price, you will have to pay the balance 5% of the purchase price using cash or CPF savings when you collect the keys to your flat.

The Staggered Downpayment Scheme
Are you or your partner under the age of 30, and at least one of you is a first-timer applicant?

If the answer is yes, there's good news - you are eligible for the Staggered Downpayment Scheme if you have booked an uncompleted flat. This means you only need to pay half of the downpayment when you sign the Agreement for Lease. The remaining amount is paid during the keys collection for to your new flat.

Here's how much you need to prepare:

Housing loan from HDB / not taking any loan
Housing loan from Bank
Loan ceiling of 75%
Loan ceiling of 55%
1st payment:
Signing of Agreement for Lease
5% using CPF Ordinary Account savings or cash
5% in cash;
5% using CPF Ordinary Account savings or cash
10% in cash
2nd payment:
Collection of keys
5% using CPF Ordinary Account savings or cash
15% using CPF Ordinary Account savings or cash
35% using CPF Ordinary Account savings or cash
Other fees
There are also some payments you will have to make at this time, including legal fees, stamp duty and other administrative charges including caveat fees and registration fees.

Stamp duty fees
To check your stamp duty payable, use IRAS's stamp duty calculators here. Expect to pay the following amount in cash or CPF savings:
First $180,000: 1%
Next $180,000: 2%
Next $640,000: 3%
Remaining amount: 4%
Conveyancing fees
HDB or the lawyer representing you in the flat purchase may collect these fees from you at this stage. Here's what you can expect to pay in cash or CPF savings:
First $30,000: $0.90 per $1000
Next $30,000: $0.72 per $1000
Remaining amount: $0.60 per $1000
Step 7: Register your marriage and collect your keys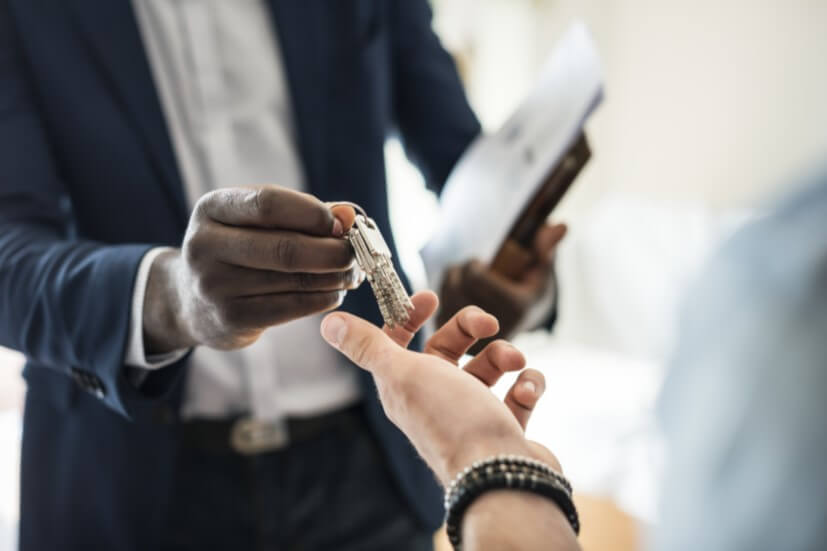 Once your flat is completed and the keys are ready to be issued, the HDB will notify you to collect your keys. At this point, you will have to pay the balance of the purchase price of the flat. Your home loan will be disbursed, and you will begin your home loan repayments soon after.

This is also the time when you will pay your survey fees and your premiums under the CPF Home Protection Scheme if you are using your CPF funds to pay your home loan instalments.

Finally, if you had applied for the flat under the Fiancé/Fiancée Scheme, you should solemnise your marriage within 3 months of collecting your keys. If your marriage was registered overseas, you need to submit a photocopy of your marriage certificate to HDB.

Survey fees
The survey fees are dependent on your flat type, and subject to GST:

| Flat Type | Survey Fee (before GST) |
| --- | --- |
| 2-Room | $150 |
| 3-Room | $212.50 |
| 4-Room | $275 |
| 5-Room | $325 |
| Executive Flat | $375 |
Home Protection Scheme and Fire Insurance
If you're planning to use your CPF Ordinary Account savings to pay your home loan, you need to get a Home Protection Scheme (HPS), a mortgage reducing insurance scheme from the CPF Board. Your premium amount will depend on your age, gender, as well as your loan amount and declared percentage of coverage.

If you take an HDB housing loan and as long as your loan is not fully redeemed, you are required to purchase a fire insurance from the HDB's appointed insurer. However, this insurance plan only covers the costs of reinstating damaged internal structures, fixtures, as well as areas built and provided by HDB. It does not include home contents such as furniture, renovations and personal belongings.

This means that if you renovate your home and it gets damaged by a fire, the fire insurance will cover the costs of restoring the walls, pipes, and electrical wiring to its original state. However, you will have to pay for the costs of redoing the renovation to return your home to its previous condition and replacing the contents of your flat.

As such, you may want to protect your home with Income's Enhanced Home Insurance. It compensates you for damage done to the contents of your home, your personal belongings, and renovations. It even offers personal accident cover if anyone in your household trips or falls, resulting in an injury. And you won't have to worry about being over-insured or under-insured - you have the flexibility to decide how much coverage you want.

BTO process timeline: how long will it take?
All in all, the BTO flats will take about 3-4 years to complete. Here's a timeline that will show you how long the BTO process takes, from the time you decide to get a BTO flat until you collect your keys. It might seem like a long wait, but you'll be collecting your keys before you know it! Then all that's left to do is to transform your new flat into your dream home.



Important Notes:
This article is meant purely for informational purposes and should not be relied upon as financial advice. The precise terms, conditions and exclusions of any Income products mentioned are specified in their respective policy contracts. For customised advice to suit your specific needs, consult an Income insurance advisor.