Home Renovation Costs in Singapore: A 2023 Homeowner's Guide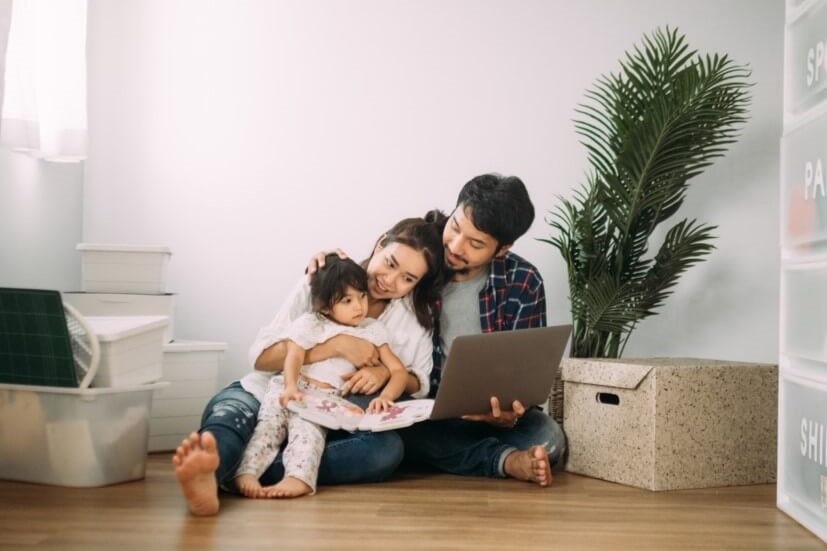 Buying a home is probably the biggest purchase you'll ever make in your life. Since it's likely you'll be living in your home for a long time, it makes sense to ensure your home renovation suits your taste and needs, especially if you're buying a resale flat. But how much does it cost to renovate a home in Singapore?

To help you with your research, we'll show you what factors influence your home renovation costs, money-saving tips to stay within budget, and options for financing your renovation.
How much does a home renovation cost in Singapore?
Like most important questions, this one doesn't have a universal answer. Home renovation costs in Singapore vary depending on a couple of factors.
Size of home
It goes without saying that the larger your home is, the higher the renovation costs go.

Small homes under 100 sqm can get away with a renovation budget of $30,000 or less. Meanwhile, you can expect to pay up to $50,000 for a 3-room or 4-room HDB flat, and up to $70,000 for a 5-room flat.
Type of home
The type of home you have also plays a huge factor in determining renovation costs. New condominium units will generally cost less to renovate than HDB flats because they already come with kitchen and bathroom fittings. On the other hand, a newly built HDB flat will need things like new floorings, walls, and built-in cupboards, in addition to kitchen and bathroom fittings.

However, a new BTO flat is less expensive to renovate than a resale flat. In fact, resale flats can cost up to 40% more to redo than new HDB flats.

That's because older properties have outdated design features and fittings that probably won't meet your aesthetic. If the unit hasn't been renovated in the last 20 years, you may want to tear everything down and rebuild from scratch for hygiene purposes. You may also need to redo structural works like plumbing and wiring, as they might have gotten worn down over the years.

According to home renovation portal Qanvast, the average renovation cost of a resale HDB is around $67,000, while a resale condo will cost around $82,000.

Meanwhile, a new HDB will cost around $44,000 to renovate, while a new condo will cost around $39,000.
The extent of work
Are you more or less happy with the way things are? Or do you want to hack at the walls and build your dream home (almost) from scratch, with custom carpentry?

After the size of your home, the amount of work you want done forms the backbone of your costs. A huge chunk of your renovation budget will go to the following:
Hacking
Hacking means tearing down walls, rebuilding walls, or touching up walls. The labour costs will depend on the wall size, thickness, and how much hacking needs to be done.

An endorsement from a professional engineer is needed for you to obtain the necessary approval from the HDB or your condo's MCST, which will cost several hundred dollars. You will also need to set funds aside for hauling and clearing the debris.
Masonry
Masonry is the work involved in erecting a new wall, or patching up an old one. Masonry also includes the flooring, tiling, and wet works, and costs are determined by the area size and the labour.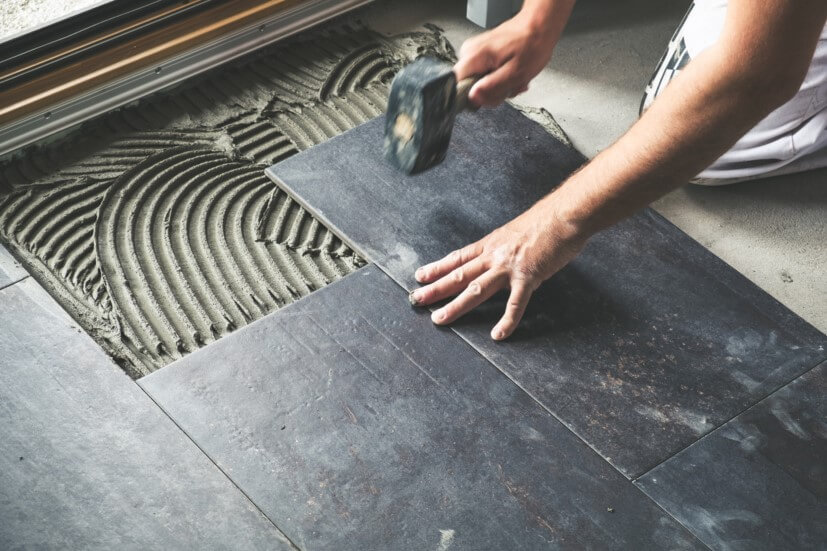 Carpentry
Do you want built-in wardrobes, kitchen cabinets, or desks? Then you'll need to set aside a budget for carpentry. The cost for these customised solutions depends on the area size and amount of workmanship you'll require.
Other Works
You'll also need to set aside a budget for other works and finishing touches.
Renovating fixtures like beams or partitions, and adding false ceilings with lighting
Plumbing works, including installing water closets and basins
Painting the walls and ceilings
Electrical work, which covers things like installing ceiling fans, lighting points, and installing light fixtures
Quality and type of materials
There's a wide variety of materials to choose from, and your costs will be heavily influenced by the quality and type you select. For example, the Qanvast Cost Guide indicates that prices for ceramic flooring ranges from $3.50 - $9.50 per square foot, while marble flooring can set you back $15 - $47.50 per square foot.

Another example is the materials you use to decorate your walls. Choosing to paint your living room will only cost $100 for the materials, while using wallpaper can set you back from $1,500 - $2,400. If you'd like a feature wall, craftstone prices range from $14.75 - $75 per square foot, while slate, tiles, or wood will set you back $50 - $100 per square foot.
Breaking down home renovation costs for a 3-room HDB flat
A more concrete example can paint a rough picture of how much home renovations will cost. Let's say you have a new 70 sqm 3-room BTO flat with 2 bathrooms. You'd like to renovate every room.
Using some hypothetical scenarios and the home renovation calculator by Qanvast, here's a rough estimate of how much it will cost:
Living room renovation costs: $2,100 - $7,900
You're happy with the size of your living room and don't want to do drastic work to the partitions or ceilings. But the tiles could be updated, and you'd like to have a built-in TV console and bookcase.
Moderate hacking: $400 - $700
This involves dismantling built-in fixtures like cabinets, and partial hacking of floors.
Moderate masonry: $1,300 - $3,000
The work includes adding new tiles, post-hacking touch-ups, and regular construction of your bookcase base.
Light carpentry: $200 - $3,400
Each built-in feature requires light carpentry. The cost will vary depending on how large of a bookcase you want it to be.
Light ceiling and partition work: $200 - $800
While you may not want extensive work done on your ceilings or partition beams/walls, it may not hurt to do some basic renovation of these fixtures. The cost will vary depending on the area size.
Kitchen renovation costs: $8,900 - $23,200
The kitchen is basic and tiny. You enjoy cooking and a nice, spacious kitchen is important to you. You'd like to redo it so it looks more homey, with lots of space-saving features, good lighting, built-in cabinets, and a nice tile backsplash.
Moderate hacking: $500 - $900
You'll need to make room for new fixtures, but you don't need the walls or floors completely hacked away. Expect to pay this much to dismantle the existing cabinets, doors, windows, or cooker hob.
Moderate masonry: $1,300 - $3,900
Moderate masonry is required for regular construction of appliance and cabinetry bases, and post-hacking touch-ups.
Extensive carpentry: $6,900 - $17,900
Because you want all your kitchen cabinets completely redone and with customised storage, you'll need extensive carpentry done. Prices will vary depending on the area size and materials you choose.
Moderate plumbing: $200 - $500
This involves renovating 2-3 water fixtures like your kitchen sink, taps, piping, heater storage, and water filtration systems.
Master bedroom renovation costs: $11,500 - $44,600
You'd like your master bedroom to have that quirky boutique hotel-room vibe, without compromising on storage space. To achieve that, you're thinking of having a platform with steps that lead to the bed. Each step will have built-in drawers. You also want custom built-in cabinets to maximise the space.
Moderate hacking: $600 - $1,000
You'll need to dismantle some of the existing wardrobes, cabinets, and floors to make space for the platform bed and custom storage.
Extensive masonry: $2,800 - $8,800
The customisations you want require comprehensive construction of cabinet bases, and more detailed post-hacking touch ups.
Extensive carpentry: $7,500 - $33,700
Building the custom platform bed and storage is going to require extensive design and construction.
Moderate ceiling and partition: $600 - $1,100
Involves regular renovation of home fixtures, including box ups, partial partition walls, pelmets and partial L-box false ceilings with lighting.
Spare bedroom renovation costs: $600 or less for basic work
To save on costs, you don't want intensive work done on the spare bedroom. All you need is a fresh coat of paint and better lighting. You'll furnish the space on your own.
Light ceiling and partitions: $0-$600
Basic renovations of light fixtures and false ceilings should cost less than $600.
Bathroom renovations: $1,300 - $2,600
In general, you're fine with how the bathrooms are laid out, but you'd like more storage and a nicer vanity.
Light hacking: $100 - $500
The work will likely involve dismantling one fixture such as the sink or vanity cabinet to make room for the extra storage space you'd like. Only light hacking will be required.
Moderate cabinetry:$1,200 - $2,100
Regular construction of one top-hung mirror or vanity storage cabinets will require moderate cabinetry.
How to save on home renovation costs in Singapore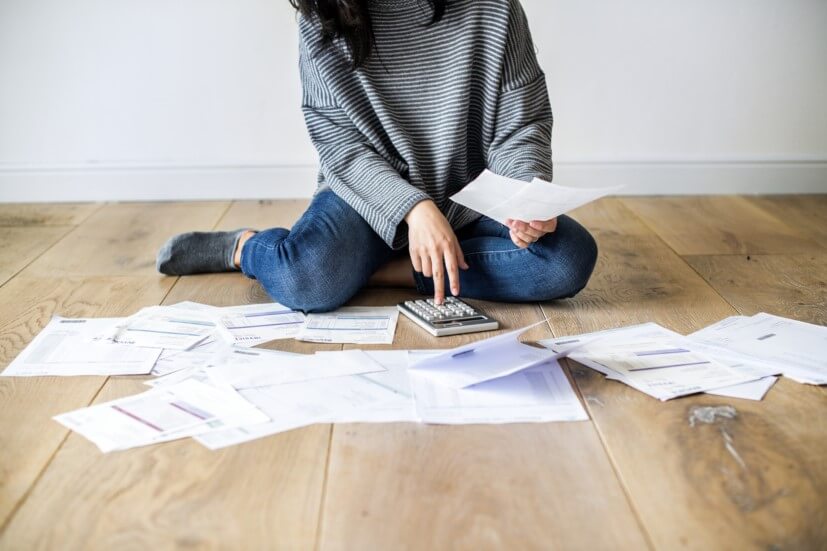 Building the home of your dreams can be costly, but quality renovations that cover plumbing, flooring, electrical wiring, and carpentry are well worth paying for. On the other hand, that doesn't mean you should overshoot your budget or go beyond your means to pay for your renovations.

Here are some tips that can help you stay within budget:
Have a clear idea of what you want
Knowing which rooms you want redone and having a design style in mind will help you determine the amount of work that needs to be done and the costs it will incur.

Not all design styles will cost the same. In fact, it's estimated that the difference between design styles can be as much as $10,000. The most affordable decor style is Scandinavian and Nordic-themed interiors, as they involve simpler aesthetics and fewer built-in carpentry. Meanwhile Minimalist and Eclectic homes cost more, because they require more unique and pricey materials, and lots of custom carpentry.
Choose between an interior designer (ID) or contractor
The next decision you have to make is to choose between an interior designer (ID) or a contractor. An ID firm will be more expensive because they charge design fees and consultation fees for space planning. They will also require a 20-30% deposit before the project begins.

Meanwhile, a contractor will only charge you for the cost of construction materials and labour. You'll definitely save on design fees, but the downside is that you'll need to conceptualise the designs yourself and manage the project from start to finish.

That said, it may be worth hiring an ID firm to do the design work and project management for you. Working with a trusted ID firm means getting expert advice for making your vision come to life, and save you the headache of planning everything yourself.

In order to decide on the ID firm, you should:
Choose several companies and look through their finished projects to see if their style suits you.
During your consultation with the ID, be upfront about your budget. Your designer has to also break down the cost of the project before it commences, and be transparent about all fees involved.
Go direct to a contractor only if you have extensive experience designing and planning renovations and can afford to take several weeks off work to oversee the renovation. Contractors will not do any design work or planning; they're there to execute your vision. You'll also need to know enough about renovations to give them specific instructions and technical specifications.
Buy-as-you-go instead of built-in furniture
Built-in wardrobes, shelves, and other customised furniture might be necessary, especially for small spaces that require lots of clever solutions. Just remember that carpentry can take up a huge chunk of your renovation costs.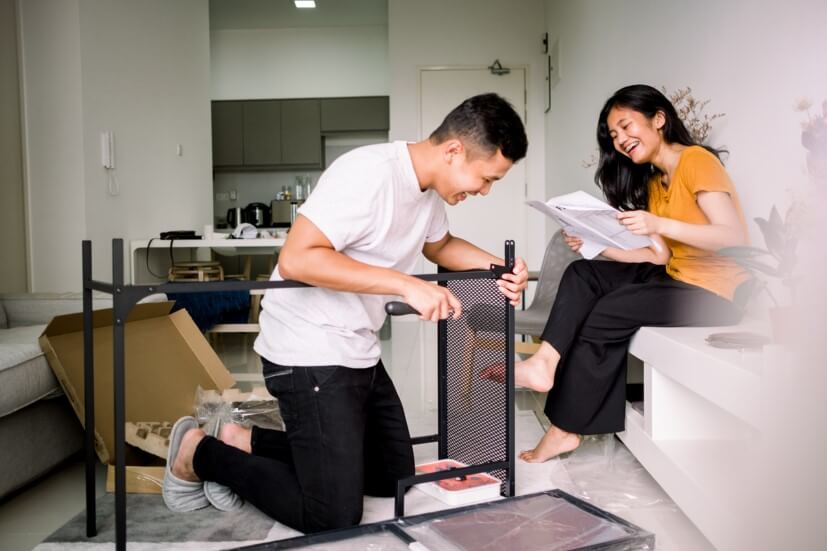 To save on costs, make a list of the top 3-5 carpentry must-haves. Your priorities must be custom solutions that require real design work, that you can't easily purchase, and that will maximise the space you have.

For the rest, buy furniture and finishing touches like light fixtures as you go along. As you can see from the spare bedroom example, you can save quite a lot when you buy furniture as you go.
Get vinyl or laminate floors
The cost of flooring materials will consume a significant portion of your budget, especially if you go for options like hard wood or marble. For these, you're looking at costs of up to around $50 per square foot!

You can get the look of wood or marble floors for less when you get vinyl or laminate flooring. This will cost around $4 - $8 per square foot - just a fraction of their more expensive counterparts. Besides being more affordable, they're also highly durable and easy to clean. They also come in realistic finishes. No one will be able to tell the difference!
Paint your walls
Another great way to save on renovation costs is to paint your walls instead of getting them wallpapered, or paint an accent wall instead of building a feature wall.

Not only does paint cost less than wallpaper or feature wall materials; it's also a practical choice if you want to change up your home's look every couple of years. Wallpaper and stone are notoriously difficult to remove, and may require another set of renovation works to change it up.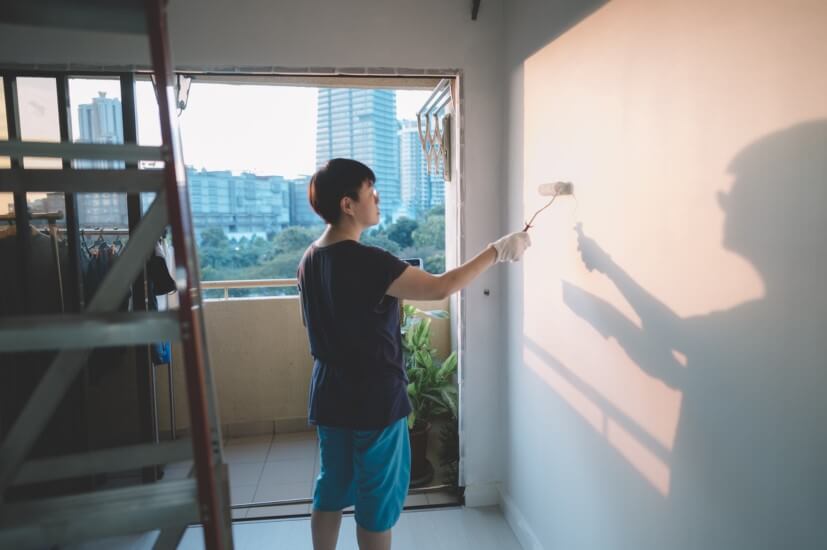 How to finance your home renovation
Even with cost-saving measures in place, a home renovation in Singapore will set you back tens of thousands dollars. The price of all the big and little things add up. Here are some ways to make sure you can afford the financial responsibility that comes with redoing your home:
Save for your renovation along with the down payment
While you're saving for the flat's down payment, remember to set some money aside for renovation costs too so that when the time comes to redo your flat, you won't need to borrow as much. In fact, if you save early enough using the right insurance savings plan, you may not even need to take a renovation loan at all.
A fleixible insurance savings plan like Income's Gro Cash Flex Pro can help live spontaneously while you save for part of your renovation with its variety of policy and premium terms to choose from, depending on your financial ability. At the end of the 2nd policy year, you'll start to receive either monthly or yearly cash payouts, depending on what you've chosen. If time is to your advantage, you may also choose to accumulate the cash benefit with Income to receive interest and withdraw later when you need it. Furthermore, there's guaranteed acceptance regardless of your health condition and the plan provides coverage for death and terminal illness.
Home renovation loans
If you still don't have enough cash to cover the full renovation costs, you can finance the job through a renovation loan. This type of loan is available at leading banks in Singapore, and is meant to cover renovation costs only. This means you can't cash out the money to use for furniture or expenses beyond what the contractor quoted.
Before you can apply for this loan, you need to have the contractor's quotation or invoice signed by you and the contractor. Renovation loans let you borrow up to $30,000 or 6 times your monthly income, whichever amount is lower. You can repay the loan in monthly instalments, for a period of 1 to 5 years.
Personal loans
A personal loan is another way to raise funds for the renovation. Unlike renovation loans, which are meant for renovations only and require a contractor's invoice, personal loans can be used for any purpose. This means you can use the cash to pay for the renovation and buy furniture as you go.
However, personal loans tend to have higher interest rates than renovation loans. That's because with a renovation loan, the bank knows exactly where the money is going, and can charge you lower interest because of the reduced risk. A personal loan doesn't require collateral, which makes it riskier for banks to lend you the money. Higher interest rates compensate for this risk.
Remember to protect your newly renovated home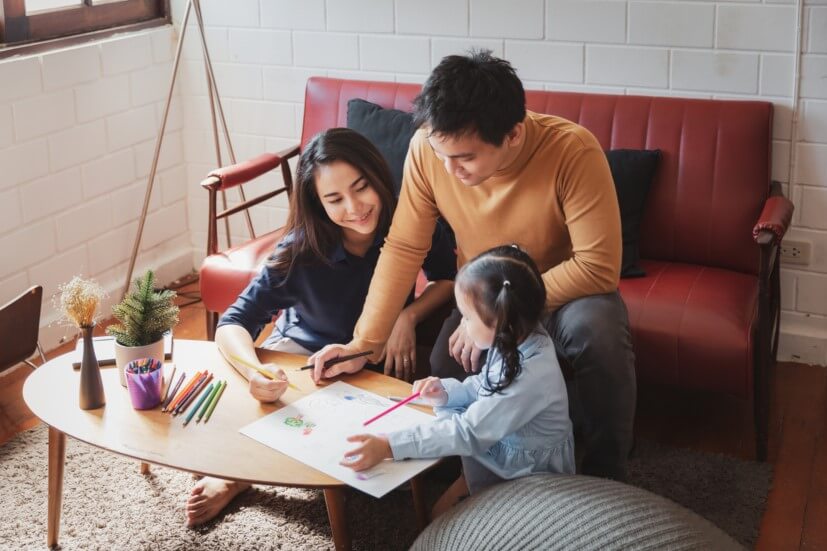 When you're scrambling to pay and manage your renovation, insuring your home might be the last thing on your mind. However, you'll find that it's worth getting some protection for your home, especially when you've put a lot of effort and love into redoing its interiors.
Fire insurance vs Home insurance
It's also important to note that there's a difference between HDB's fire insurance and home insurance. While it's easy to confuse the two, the key difference is in the coverage provided.
HDB's fire insurance includes coverage for the cost of reinstating damaged internal structures, fixtures, as well as areas built and provided by HDB.
However, it does not cover home contents - this means that your furniture, renovations and personal belongings are not covered. This is where home insurance comes in.
Consider a plan like Income's Enhanced Home Insurance, which protects the contents of your home (including money and valuables) on top of the renovations you've made within the premises. You have the flexibility to decide how much coverage you want, so you can be sure you're only insuring what's valuable. On top of that, family members living at home get accident coverage if they get accidentally injured inside your home.

Have questions about how much home insurance coverage to get? Chat online with our friendly advisors.
This article is meant purely for informational purposes and should not be relied upon as financial advice. The precise terms, conditions and exclusions of any Income products mentioned are specified in their respective policy contracts. For customised advice to suit your specific needs, consult an Income insurance advisor. This advertisement has not been reviewed by the Monetary Authority of Singapore. ​
These policies are protected under the Policy Owners' Protection Scheme which is administered by the Singapore Deposit Insurance Corporation (SDIC). Coverage for your policy is automatic and no further action is required from you. For more information on the types of benefits that are covered under the scheme as well as the limits of coverage, where applicable, please contact Income or visit the GIA/LIA or SDIC websites (www.gia.org.sg or www.lia.org.sg or www.sdic.org. sg).