How Early Should I Buy Baby Insurance?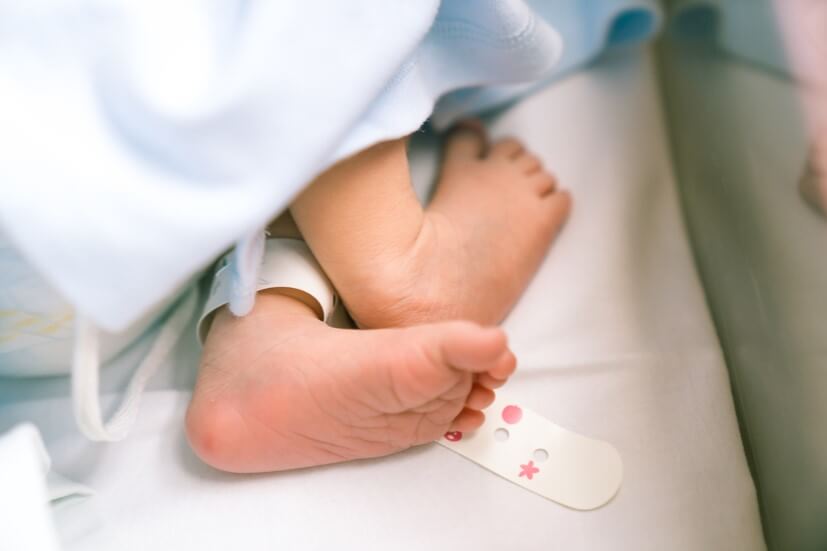 When we welcome a new baby in our lives, our joy increases but so do our responsibilities. Apart from feedings, diaper changing and other day-to-day caregiving, another area we are responsible for is protecting our children, in ways both big and small. Part of that means planning for unforeseen circumstances to help ensure our children's futures are secure.

That's why buying baby insurance is an important and necessary way to protect your child should anything untoward happen. When considering when to get insurance coverage for your child, the answer is: as early as possible. Here's why.
Enjoy lower premiums when you insure your child as early as possible
The perfect time to buy insurance for your child is when they are babies because the premiums will be significantly cheaper then. In fact, the younger your child is, the lower the premiums tend to be because a perfectly healthy baby is considered a low risk to insurers. On the flipside, you will likely pay a higher premium if you only choose to purchase insurance for your child, when he/she is older.

No exclusions when you buy insurance for a baby
Did you know that your baby can enjoy full insurance coverage without exclusions? While insurers typically do not cover conditions or illnesses that you have prior to buying their plans, babies are considered to be "fresh slates" – most of them do not have existing conditions that will result in exclusions for health coverage.

In contrast, the longer you wait before insuring your child and the older they get, the higher the possibility that unexpected health conditions or accidents may occur – resulting in exclusions for health coverage. So, why not buy insurance for your baby as early as possible, enjoy full coverage without exclusions, then live with peace of mind that if any health conditions were to develop in the future, your child will be covered?

Protect your child as early as possible should anything happen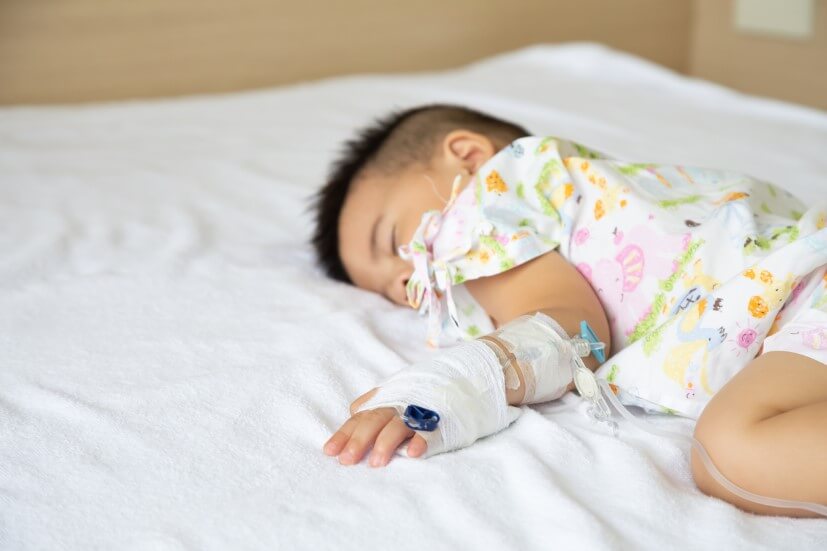 Having your baby fall sick or hospitalised is a tough situation on its own. It's emotionally, physically, and mentally draining on little ones and on parents too. Indeed, newborns are more vulnerable to falling sick because their immune systems are still developing. And as many parents of tots can attest, active crawlers and budding walkers can be especially accident-prone. For newborns, even a high fever may lead to a hospital stay for further observation.

No one wants to worry about costs when their child is ill – which is why parents should not overlook purchasing baby insurance as early as possible. Buying baby insurance helps you prepare for unforeseen circumstances so that you can better focus on your child's full recovery in comfort, instead of being bogged down by financial worries.

Baby Insurance Plans To Consider
Enhanced IncomeShield
Enhanced IncomeShield is a medical insurance plan that enhances your MediShield Life coverage and can be paid for using your MediSave account. Offering unlimited lifetime coverage, Enhanced IncomeShield gives you peace of mind that your child's hospital and surgical expenses are taken care of. Furthermore, with as-charged coverage for eligible hospitalisation costs incurred, you can focus on recovery without added financial stress. You will also have the choice of upgrading to a higher-class ward, such as a 1-bedded room in a private hospital, ensuring more comfort for your child.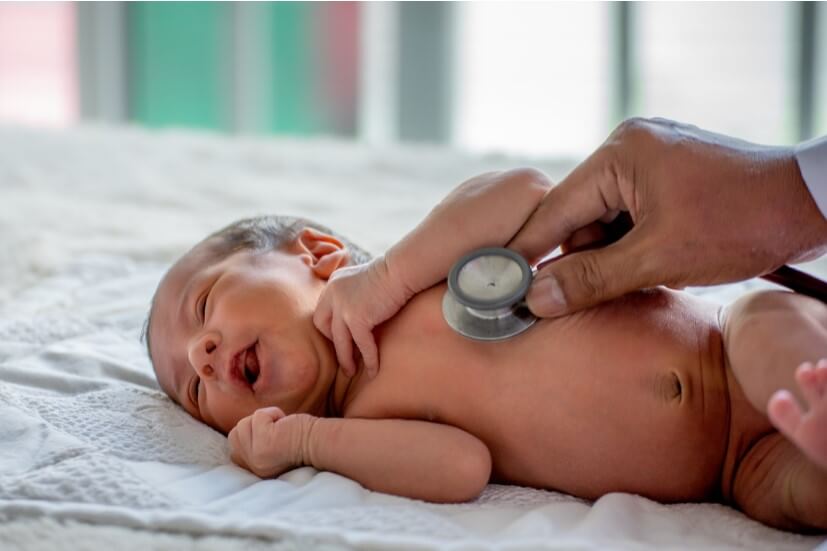 IncomeShield Standard Plan
Alternatively, you can consider IncomeShield Standard Plan, which also complements your MediShield Life coverage. Coverage extends to hospitalisation at restructured hospital for ward class B1. As with Enhanced IncomeShield, IncomeShield Standard Plan also offers unlimited lifetime coverage, a Letter of Guarantee, and ease of access to a panel of 200 private medical specialists. You can also enjoy medical reimbursements for eligible inpatient hospital treatments such as surgical procedures and intensive care unit expenses.

Protect mum and baby from before the birth with Maternity 360
That said, protection for your baby doesn't have to begin after birth. In fact, many expectant mothers start insuring their unborn babies early on. Pregnancy is a time of anticipation and the last thing you want to be doing is worrying about possible complications before or after birth.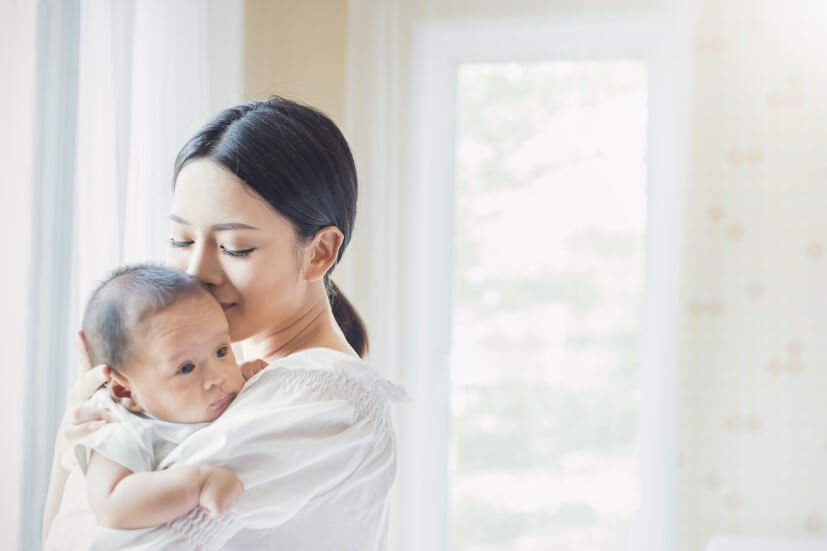 Income's Maternity 360 plan protects both mother and baby with 3 years of comprehensive coverage with just a single premium. You can sign up for Maternity 360 from as early as 13 weeks into your pregnancy and enjoy 100% of the sum assured for pregnancy complications such as abruptio placentae, acute fatty liver of pregnancy, postpartum haemorrhage requiring hysterectomy, and more. Maternity 360 even offers outpatient phototherapy benefit should your baby require phototherapy treatment for neonatal jaundice. Both you and your child will even be provided with hospital care benefit for greater peace of mind.

As parents, we are devoted to truly caring for and protecting the health of our babies. Buying baby insurance as early as possible allows you to do that, and it also makes more financial sense because of the lower premiums and full coverage without exclusions, which really only applies to babies. Furthermore, in the stressful event of hospitalisation, baby insurance frees you from worrying about the financial cost while your child is recovering.

Need help in choosing the right insurance policy for your baby? Consult our advisors today.
Important Notes:
This article is meant purely for informational purposes and should not be relied upon as financial advice. The precise terms, conditions and exclusions of any Income products mentioned are specified in their respective policy contracts. For customised advice to suit your specific needs, consult an Income insurance advisor.

This advertisement has not been reviewed by the Monetary Authority of Singapore.