Flight Delays, Trip Cancellations, or Postponements: Will Your Travel Insurance Cover It?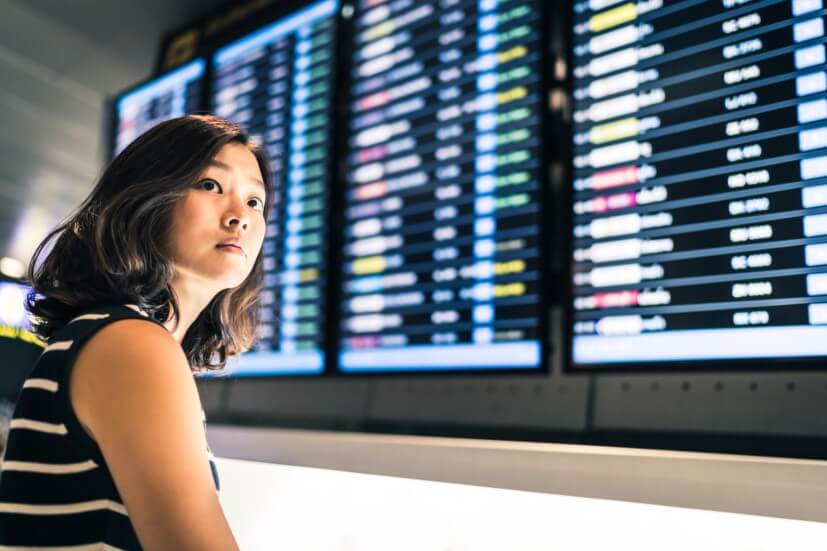 Imagine going on an overseas holiday with your friends – five whirlwind days of seeing sights, tasting delicious food, and having the time of your life. You go to the airport and await your flight back home, feeling refreshed.

However, your flight ends up getting delayed for 24 hours because of air traffic issues. It's a massive inconvenience that resulted in you and your friends scrambling to find a hotel to stay in.

Not to worry though – you and your friends got travel insurance, though you got yours from a different insurer. When you reach home, you file a flight delay compensation claim and submit the letter from your airline.

Over the next few weeks, your friends start talking about receiving a payout from the flight delay. You expect yours to come any day now. One day, a letter comes from your insurer, denying your flight delay compensation claim because the airline letter did not indicate that it was caused by a mechanical delay.

How is this possible? Shouldn't all travel policies compensate you for trip delays, cancellations, or postponements, for whatever reason? Why did your friends get compensated for the 24-hour flight delay, but not you?

Flight delays need to meet certain conditions
Most travel insurance plans will cover you for flight delays (as long as it is not your fault), and some might cover for certain specified reasons only. Different travel insurance policies will have different terms and conditions.

The average travel policy will compensate you for flight delays if they were caused by these events:
A strike, riot, or civil commotion/industrial action
Adverse weather conditions. Delays caused by earthquakes or volcanic eruptions are considered "natural disasters", not "adverse weather conditions". They won't be covered unless the policy specifies it.
Mechanical breakdowns or structural defects of your scheduled public conveyance. Delays caused by operational breakdowns won't be covered, unless the policy specifies it.
Here's why your friends got compensated for the 24-hour delay: their travel policy did not make any distinction around "mechanical breakdowns" and "operational delays".

The policy you got, on the other hand, only covered delays caused by mechanical breakdowns, such as issues with the plane's engine. Your insurer couldn't give you a payout for operational delays, such as air traffic.

When buying travel insurance, you need a policy that doesn't make this distinction, especially if you're traveling to airports with the most flight delays.

In addition to these causes, the flight delay also needs to meet certain conditions:
Your flight delay must meet the minimum number of hours. A payout will be given if your flight is delayed for at least 6 consecutive hours
The delay is not caused by you.
Given these conditions, an insurer will compensate you $200 for a 12-hour flight delay. If the flight delay lasted 5 hours, however, you won't receive any payout because it doesn't meet the 6-hour minimum.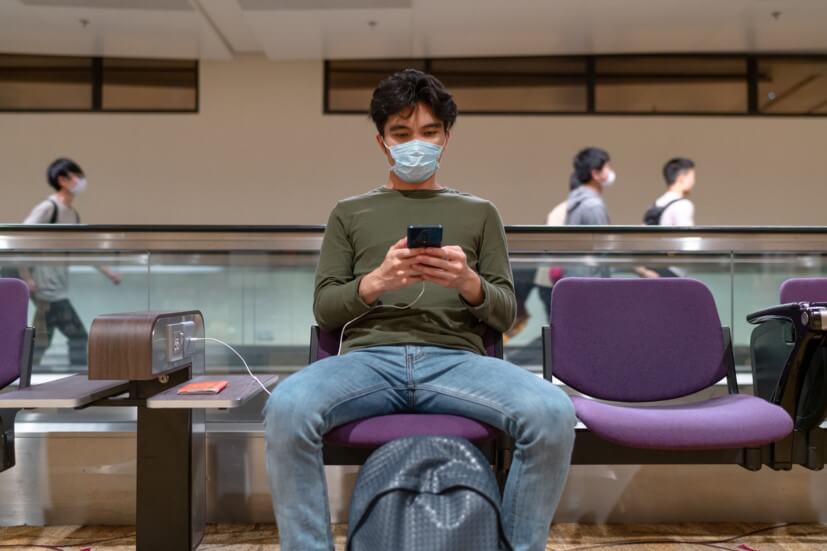 Trip cancellation benefits require a valid reason
One of the worst things that can happen as you plan a holiday is for the trip to get cancelled. It's incredibly disappointing, and without the right travel policy, you can lose the money you paid up-front.

The travel cancellation benefit is only given for insured events, such as death, serious sickness or serious injury to you, your family member or travelling companion.These events must occur within 30 days of your departure. The policy must also be purchased more than 3 days before the start of the trip for the cancellation to be valid, unless the event is only accidental in nature.
Common Acceptable Reasons for Claims under Trip Cancellation
Death, serious illness or injury (to you or travel companion)
Contraction of serious infectious disease resulting in quarantine
Sudden riot, strike or civil commotion at destination
Natural disasters
Epidemic or pandemic declared by WHO
Serious damage to your home due to an unforeseen event
Flight cancellation due to airport closures or poor weather conditions
Appearing in court as a witness
Trip cancellations due to danger at your destination
Suppose you and a friend booked a holiday and your travel insurance shortly after. Two weeks before your departure, riots started happening at your destination. If the rioting continues and a government travel advisory forces you to cancel your trip, your travel cancellation claim due to the riot is covered.

Another example is if a volcano erupts at your destination, forcing the airports to close. Under these conditions, your trip cancellation due to the natural disaster is covered.

In general, the travel cancellation benefit will cover travel expenses that you can't get a refund for on your own. For example, if your airline is unable to refund your flight, your travel policy will cover the cost of your air ticket. But if you receive a partial or full refund from your airline, your travel policy's payout will be reduced by the refunded amount.

Trip cancellations due to illness
What if you or your travel companion gets an illness before your trip? If you fall seriously ill after buying your travel insurance, most policies will cover serious illnesses, if it was not caused by a pre-existing condition.

Let's say you needed to get an emergency appendectomy as your appendix burst days before your departure and this was not related to an existing medical condition. Your doctor gives you a note saying you are unfit to travel because of the healing time required after the surgery. In this instance, your travel insurance should be able to cover the cost of your trip, because the appendectomy was an unexpected event.

Now, let's say you were diagnosed with hypertension a year ago. At a routine checkup 2 weeks before the trip, your doctor observed that your blood pressure is still out of control, and declared you unfit to travel.

Unless you bought travel insurance for pre-existing conditions (for example, Income's Enhanced PreX Travel Insurance plans), your policy won't cover the cost of your cancelled trip. Most travel policies only cover illnesses that are unexpected or did not exist before the start of your trip. The hypertension in this case is considered a "pre-existing condition", because you were diagnosed for it and received treatment for it in the 12 months before your trip. As this medical condition is not accidental in nature, you would also need to purchase the policy 3 days or earlier before leaving Singapore.

Travel postponement benefits are given under serious circumstances
Booking a trip far in advance allows you to save on airfare and book your leave early. However, anything can happen that might cause you to change your travel dates. Will travel policies cover trip postponements?

Just like trip cancellation benefits, travel postponement benefits are only given for specific circumstances, such as a severe injury or major events that prevent you from reaching your destination. For the insured events to be covered, they must happen after you have bought your policy.

One example of this is coming down with a serious case of dengue (after having purchased your travel policy) and having to be hospitalised for 5 days. Although you recovered well, the hospitalisation period overlapped with your flight date. You'd still like to go on this holiday after you've fully recovered. Since dengue was an unforeseen illness, you can claim trip postponement benefits from your travel insurer.

In general, your travel policy will cover additional accommodation expenses that you may incur as a result of the postponement, or any loss of travel accommodation expenses paid in advance, within the limits of your policy.

You may not be able to get travel postponement benefits for non-emergency events like changes in work schedule or mild illnesses like a simple cold.

How to avoid financial loss during your trip
You can't predict the future, but you can take steps to minimise financial loss while you travel. Here's how.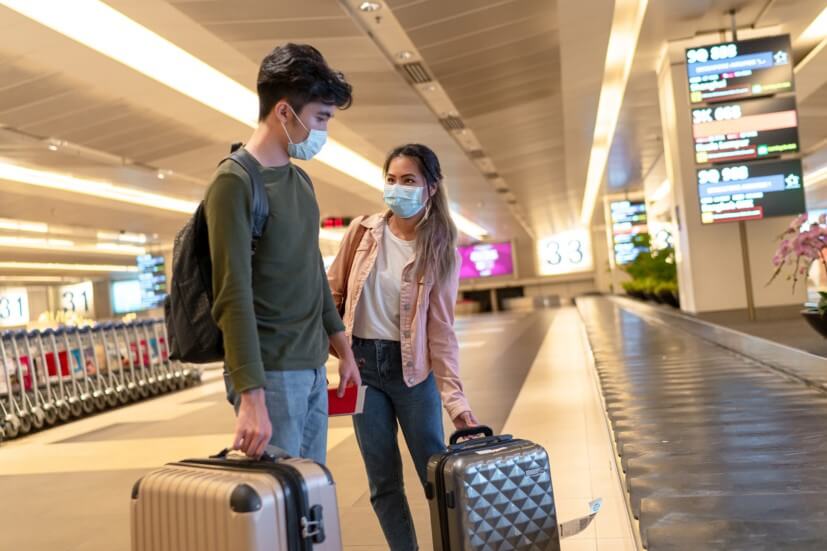 Know what you can and cannot claim for
Read the fine print before buying travel insurance and try to anticipate events that can disrupt your trip. Once you have the policy, be familiar about what you can and cannot claim for. Get a general idea of what supporting documents you might need to submit the claim.

Keep a travel emergency fund
Budget for more than you need so you have extra cash to draw upon in case of emergencies or events that aren't covered by your travel policy. Aim to save 7 days' worth of your daily travel budget.

Make calls as soon as the incident happens
The moment you know about your illness, flight delay, or unforeseen emergency, put calling your insurer at the top of your to-do list. There is a time limit to how long you should wait before giving notice about your intent to claim. Usually this is 30 days, but you shouldn't wait too long.

You need to use this time to gather supporting documentation. You'll also need to notify your airline, tour operator, and hotel about your cancelled trip, and gather proof that they could not give you a refund. All these things take time, so it's best to get started now.

Book flexible rates where possible
It may cost more up front, but it's worth booking flights and hotels with flexible rates. Having the flexibility to get a refund when you cancel or rebook without fees gives you peace of mind and saves you more money in the long run.

Stay up-to-date with what's happening at your destination
A month before your departure date, start tuning in to what's happening at your destination. Once you start hearing whispers of social unrest, call your insurer and see if you are covered if you cancel or postpone your trip.

Prepare for the unexpected with travel insurance
We can't always choose what happens during our holiday, but we can be prepared for unexpected events with the right travel policy. Income's Travel Insurance gives you peace of mind as you go on your journey, with trip cancellation coverage for insured events, and delays that are not caused by you.

Get a quote online instantly with our hassle-free online application.
Important Notes:
This article is meant purely for informational purposes and should not be relied upon as financial advice. The precise terms, conditions and exclusions of any Income products mentioned are specified in their respective policy contracts. For customised advice to suit your specific needs, consult an Income insurance advisor.

This advertisement has not been reviewed by the Monetary Authority of Singapore.