5 destinations for a family getaway!
By Louis Teo, 30 August 2017
5856
The idea of a holiday changes when you have kids. With your little ones in school, you probably have to bid goodbye to impromptu weekend shopping trips and romantic cruises because let's face it: you need to tuck your kids into bed on Sunday night.
But having kids in school makes travel easier for one reason: school holidays! Knowing that your children have quarterly breaks every year
without fail
lets you serenely plan a cosy family getaway months in advance. Looking to slink off somewhere this September holidays? Read on for 5 places that are sure to please both your spouse and kids.
1. Gold Coast, Australia
Singaporeans love the Gold Coast for good reason: not only does it enjoy a perennial sea breeze, it is also Australia's theme park capital with 5 magical parks packed in a city less than half the size of Singapore!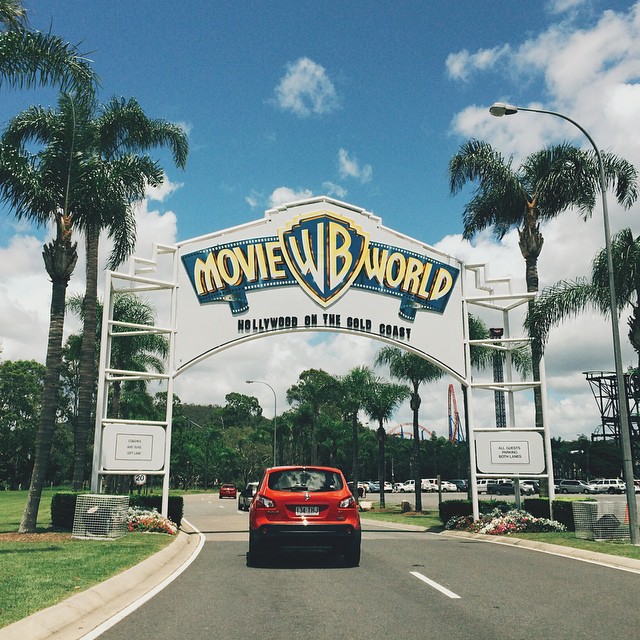 Source: vilevan, #travelmadedifferent community

The pick of the bunch is probably Warner Bros' Movie World. Clearly built to please the young (and young-at-heart), it is full of attractions based on classic cartoons and superheroes. Kids will love the Justice League 3D ride, while thrill-seeking parents can follow their teens to rides like Superman Escape.
2. Phuket, Thailand
For more laid-back families, Phuket is perfect for a beach getaway! The island contains a throng of resorts packed with a wide array of leisure activities and a spectacular view of the sea.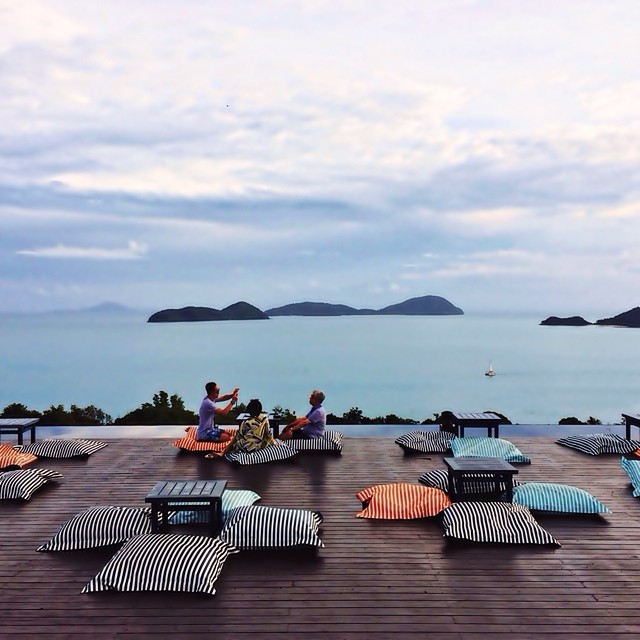 Source: revelationtheory, #travelmadedifferent community

The JW Marriott Phuket Resort & Spa is sure to delight both your spouse and kids. Its Children Pavilion has different age zones and comes equipped with PlayStations, pool tables, karaoke, and a movie theatre to occupy your kids, so you can sneak off to the opulent Mandara Spa for a relaxing massage with your spouse.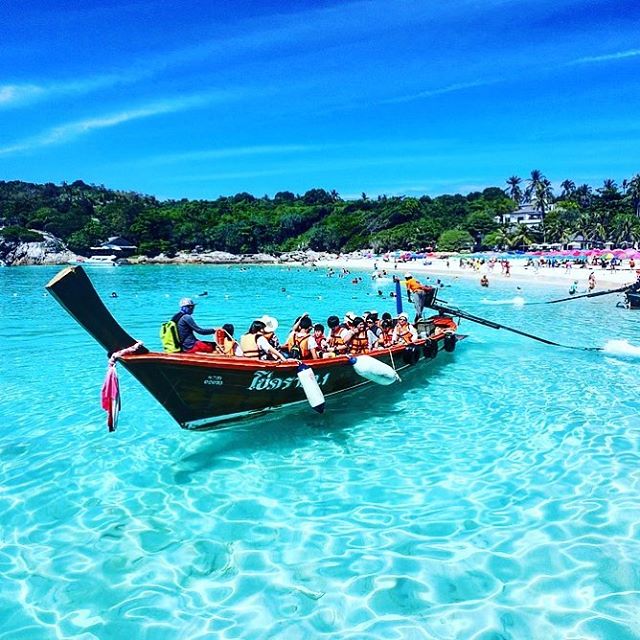 Source: theguytravel, #travelmadedifferent community

For more outdoorsy stuff, venture South to Mövenpick Resort & Spa at Karon Beach! Quieter and cleaner than tourist hotspot Patong, Karon beach is terrific for small families looking for a soothing time away from the hustle and bustle. The resort staff can arrange for water activities like snorkelling and scuba diving too, saving you the troublesome legwork.
3. Taiwan, Taipei
Oh, Taiwan. If like me, you love street food and take detours on the way home to visit the pasar malam two blocks away from the MRT, you probably should start making plans for Taiwan.

Taiwan's night markets make our pasar malams look tiny. Taipei is home to the sprawling Shilin night market which is about 3 times the size of Bugis Street, while others like Raohe and Gongguan also go on for kilometres.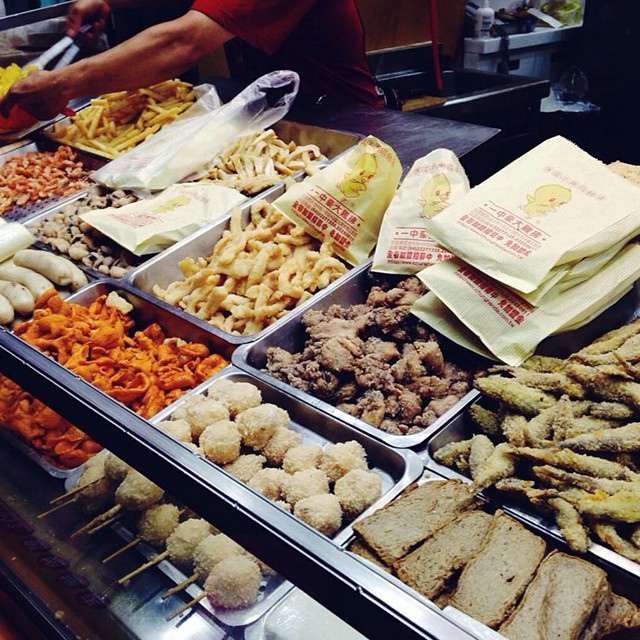 Source: dreamzld, #travelmadedifferent community

Then there's the glorious food. Taiwanese food is probably the closest to the Singaporean palate, which explains why bubble tea, XXL chicken cutlet, and oyster mee sua are so popular here. While Thai and Indonesian cuisine might be too spicy and sushi isn't up everyone's alley, street food in Taiwan is often pleasantly neutral. This means there's bound to be something for everybody in the family!

Don't stop at just familiar dishes because night markets are supposed to be gastronomic adventures. Travelling as a family makes it even better since the food is shared and everyone gets to try more food!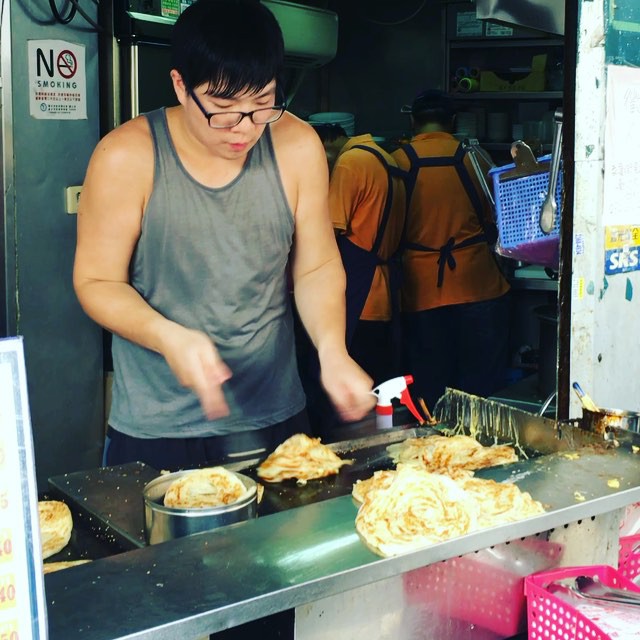 Source: @wifimasterkey, #travelmadedifferent community

Whenever I'm in Taiwan, scallion pancakes become a staple. This roti prata lookalike is basically fried dough with minced scallions topped with a sweet-savoury brown sauce. Served piping hot and good to eat on the go, its a fan favourite among locals and travellers scouring the markets. Pair this with another underrated favourite - soy milk - and you'll feel like a real Taiwanese.
4. Tokyo, Japan
Japan is a dream destination for many Singaporeans and if you haven't been, now is probably the best time to go. Budget airlines like Scoot and Jetstar fly to Narita Airport at a fraction of the price of the big boys. A weak Yen also means you get more bang for your Singapore buck.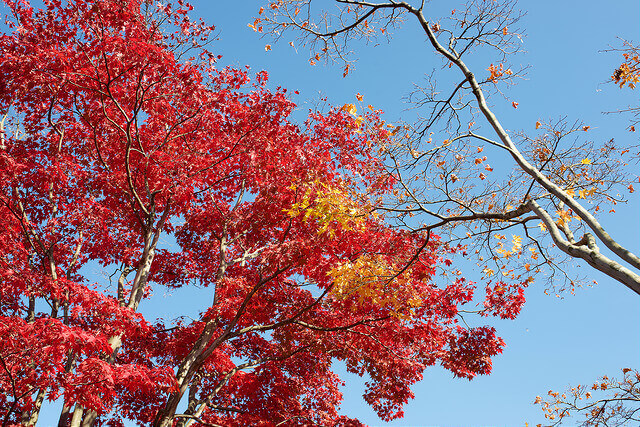 Source: Tetsuji Sakakibara |CC by 2.0

September marks the start of autumn in Japan, with cool temperatures and a near-cinematic sight of red tree leaves against blue skies thatmeritsa thousand family selfies.

Tokyo Disneyland pops up wherever we think of Japan, but right beside it is the 71-hectare Disney Sea which is equally stunning. With 7 zones or "ports of call" inspired by iconic cartoons like The Little MermaidandAladdin, Disney Sea does all it can to nudge you back into simpler childhood times.

Billed as a family-friendly park, there are plenty of nautical attractions for all ages. Snap family wefieson the Venetian Gondola down the charming Palazzo Canal, modelled after none other than the winding Grand Canal in Venice.

If you're like me and you've sat (or teared) through countless Disney movies, make a beeline for the following: Nemo&Friends SeaRider which takes you on a first-person adventure with Dory and Marlin, and Toy Story Mania!, a three-seater interactive ride perfect for small families!
5. Bali, Indonesia
Bali is also called the Island of the Gods, a nod to its amazing store of natural features like coral reefs that ring the island and the towering Mount Agung.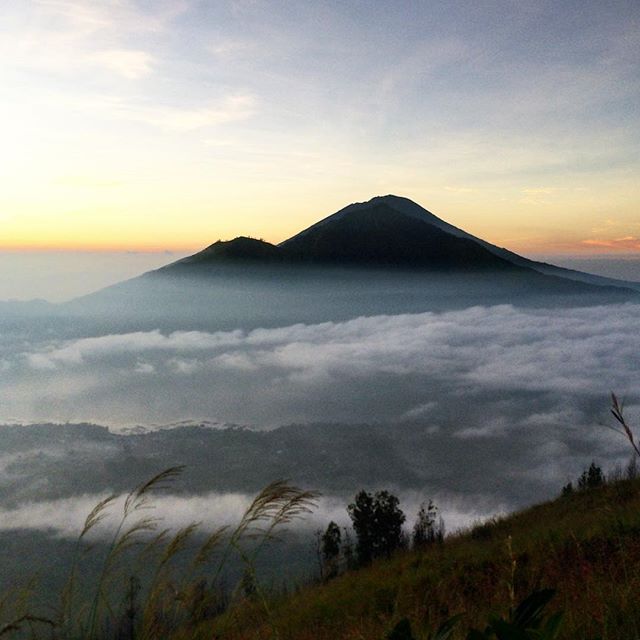 Source: @lindasupardi, #travelmadedifferent community

Bali's gifts make it perfect for nature lovers, as the island offers a great mix of nature parks with different niche activities. For example, The Bali Treetop Park puts its trees to good use by offering circuits with footbridges, monkey tracks, and flying foxes. If you're short of breath already, don't worry because the circuits have varying difficulty levels from Squirrel Yellow (for kids only) to Adrenaline Black.


Source: @smilewithjeryl, #travelmadedifferent community

For those hoping to experience nature, Mara River Safari Lodge brings you right into the heart of Bali. All its suites have open view air terraces and a terrific view of Mount Agung, but the real star is the Bali Safari Marine Park which hosts the lodge. Boasting a water park and a safari, the Park brings you up close with lions, elephants, and zebras, and lets you have a splash too.
---
With so many exciting activities lined up, the last thing you want is hiccups that throw a spanner into your best-laid plans. If you're flying budget airlines, travel insurance covers you for delays and missing luggage so you don't lose time and money; If you catch a bug from squeezing through crowds at theme parks, travel insurance covers your medical fees too. Find out more
here
.
Get your holiday game on at these 5 great locations this September! There's nothing better than a great plan coming together, so sit your spouse and kids down and design the perfect trip for your whole family.
Important Notes:
This article is meant purely for informational purposes and should not be relied upon as financial advice. The precise terms, conditions and exclusions of any Income products mentioned are specified in their respective policy contracts. For customised advice to suit your specific needs, consult an Income insurance advisor.