Tips on Planning Ahead for the Retirement Life You Want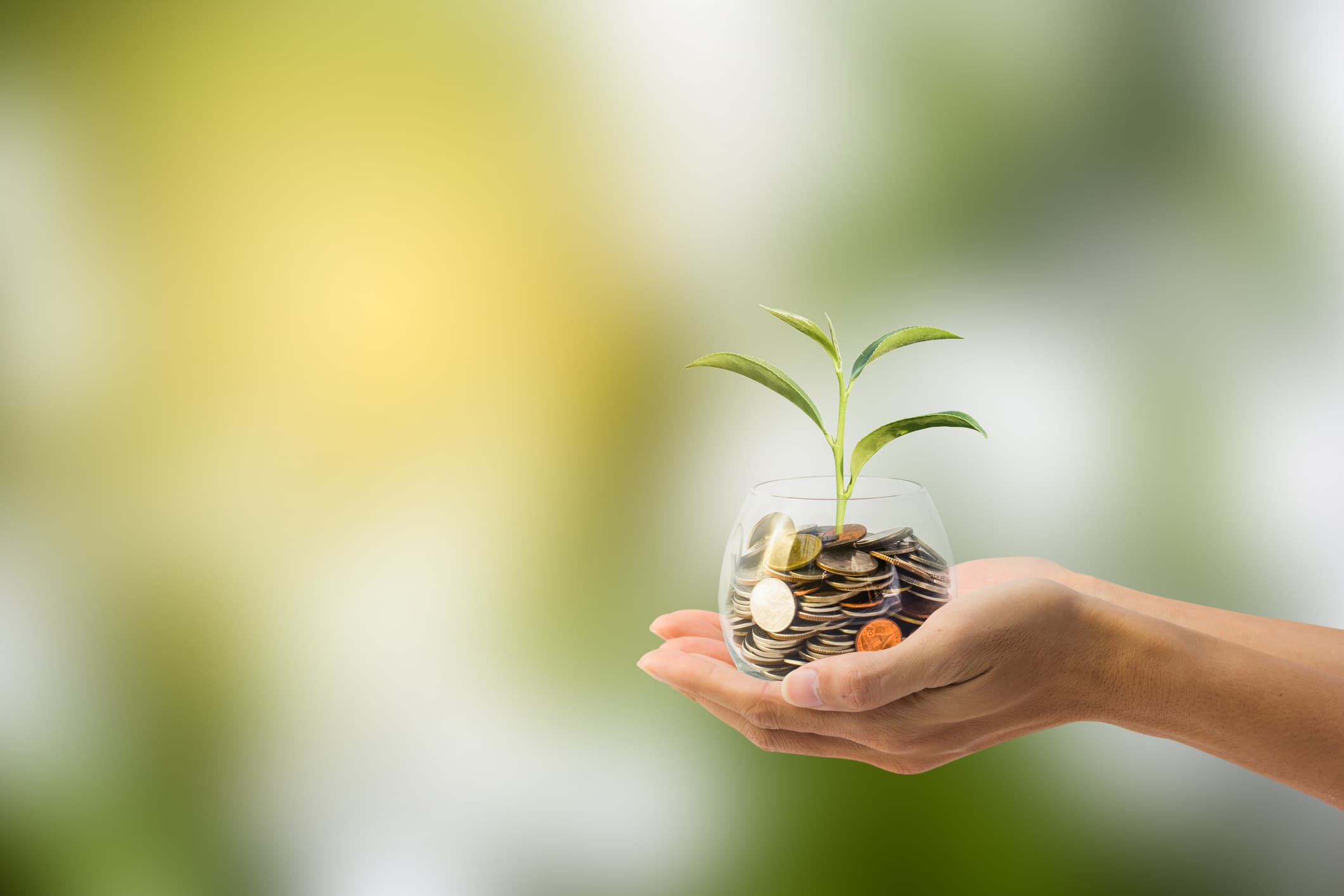 Retirement may not be a priority for many young parents now, who may be focused on building their career and planning for their family's needs. It may be tempting to delay planning for it, given the deceptively long runway. However, the longer one delays, the harder it will eventually be to build your finances and achieve your retirement goals later on.
By planning ahead, you can spot gaps early and make adjustments to bridge them, so that you can make your dream retirement come true.
The current retirement age in Singapore is 63 and will be raised to 65 by 2030. But if you'd like to retire earlier, you may want to read on to find out how some Singaporeans are working towards early retirement to enjoy their golden years.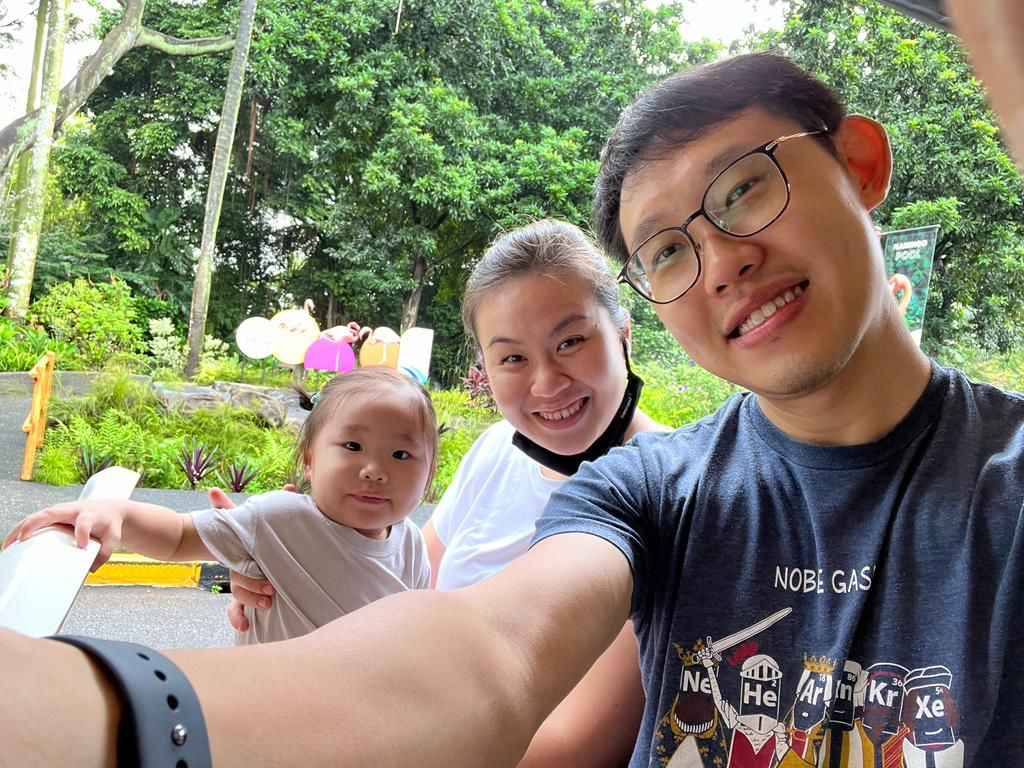 Adeline, 34, mother of one
"To me, the joy of retirement comes in pursuits that allows me to have the freedom to invest in learning and new experiences," says Adeline, who has a keen interest in the culinary arts, Chinese literature, and history. Her ideal retirement is one that will allow her to spend time pursuing her interests without having to worry about money and travel while she can still physically do so.
Her retirement planning journey started in her early 20s, with her saving up every month to meet her goal of retiring by the age of 55.
Her advice to those who are working towards their retirement goals is "to start early and not spend on everything you have, but rather, set aside some savings every month."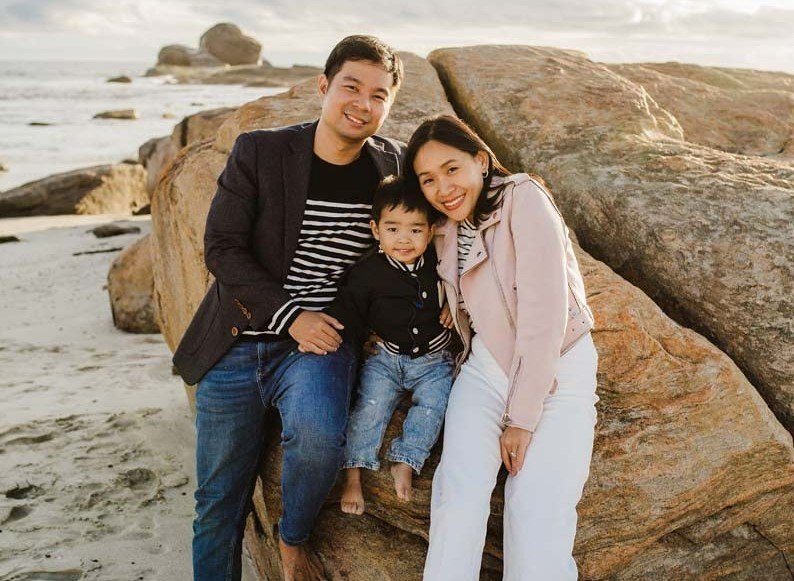 Yan Xi, 35, mother of one
"Retirement is a time to finally do all the things I've always wanted to try, as other things like career, and family commitments always came first," says Yan Xi, who hopes to retire at the age of 50.
To her, retirement is about spending quality time with her family and friends, without having to worry about finances, while still being able to check off every destination on her travel bucket list.
To Yan Xi, planning for retirement starts from envisioning the lifestyle she wants and working towards it through disciplined budgeting of her finances. Like Adeline, she thinks it is important to plan early for retirement, take action to grow her savings and maintain a healthy lifestyle so that she can enjoy her golden years.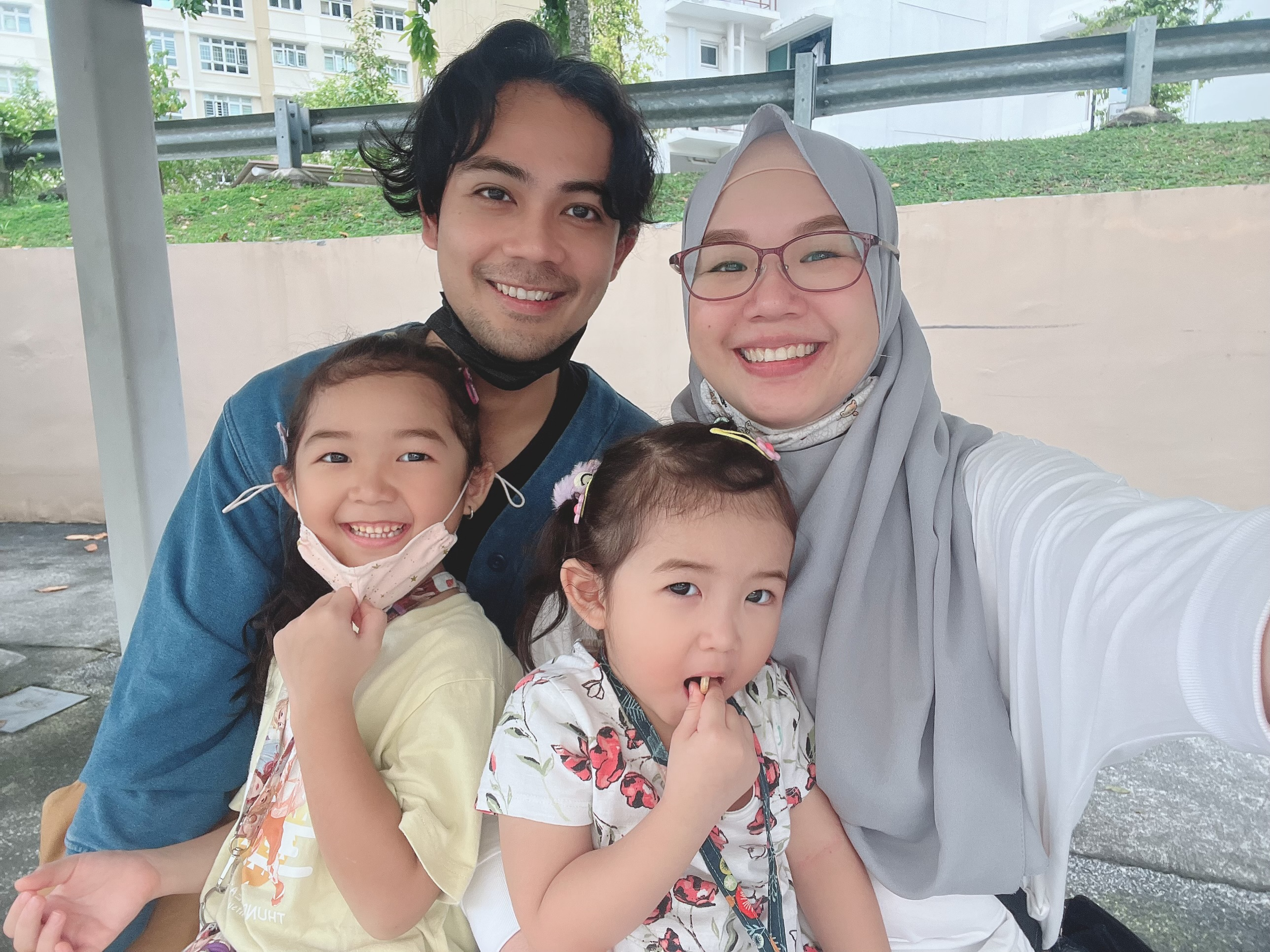 Sumaiya, 36, and Kamal, 34, parents to two
"Plan early, start saving. Every little bit counts," says Sumaiya and Kamal. They plan to retire at 55 and live their retirement years in either New Zealand or Melbourne. Ideally, they plan to lead a laid-back lifestyle in the countryside and run a small family business to cover their daily expenses.
They started planning for their retirement early and have been setting aside monthly savings to help them achieve their goals. To them, personal well-being is important as well, and will advise others to take care of their health in order to enjoy retirement.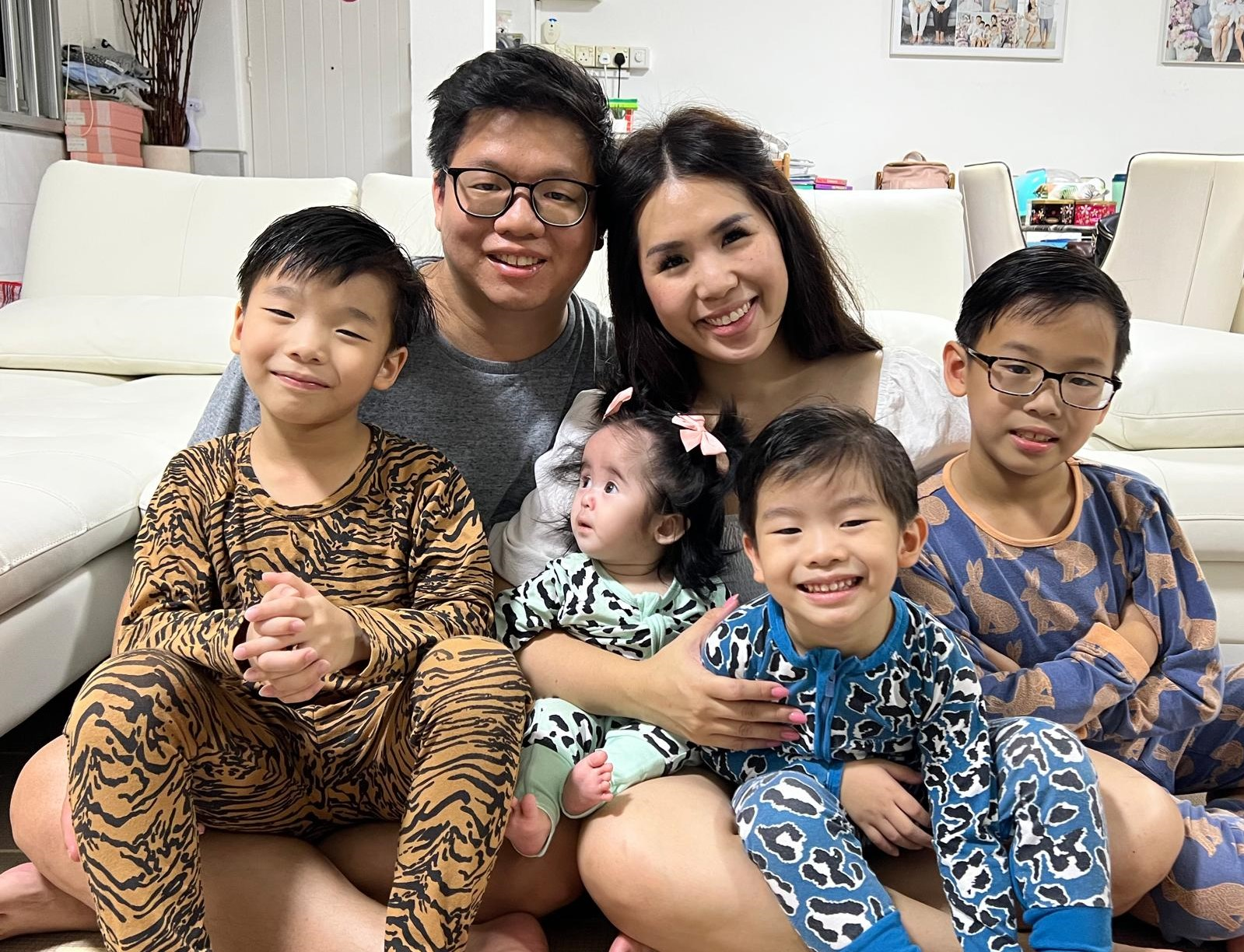 Jonathan, 33, father of four
As someone who enjoys the finer things in life, Jonathan thinks that saving early is key to realising his retirement goals. He believes that "by starting early, you're able to achieve the most, with the least impact to your finances during the process. The later you start, the harder the goal becomes."
He hopes to retire at 55 to travel around the world, enjoy good food, spend quality time with his kids and do volunteer work to give back to society. Not just that, he aspires to own a big, landed property so he can have his whole family all under one roof.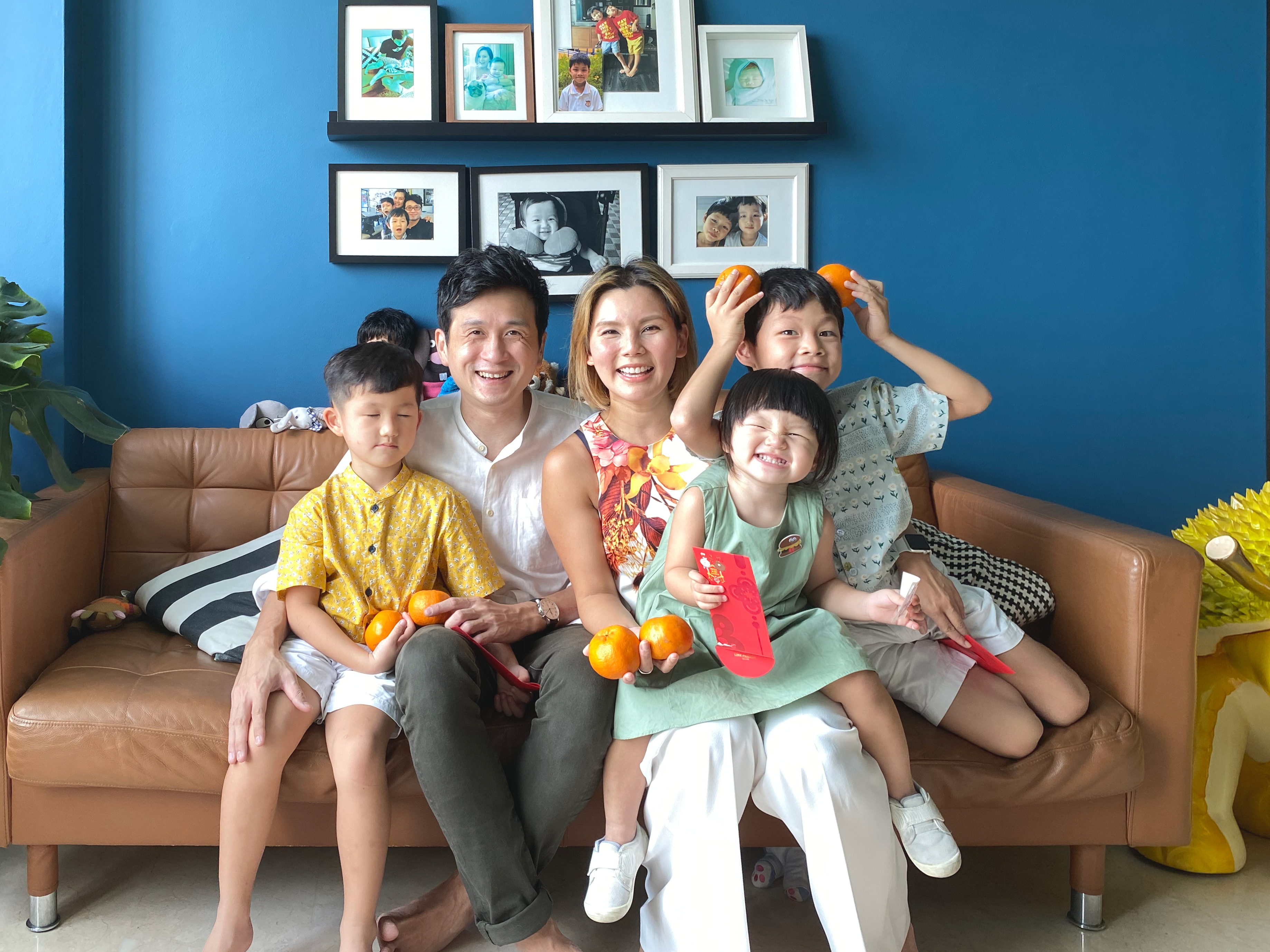 Charissa, 37, and Steve, 40, parents of three
COVID-19 may have thwarted their plans for savings, but Charissa and her husband are resuming their savings journey actively for their retirement in their 50s.
"My dream retirement is being able to travel, work and live abroad - following where and whatever lights my heart for that season," says Charissa. She hopes to have the financial freedom and health to bring her family to discover the northern lights, the African savannah, or spend months on a farm. To her, it's not about having to work for survival, but being able to explore a vocation that she can spend the second half of her life enjoying.
When it comes to retirement planning, she thinks it's never too young to plan for it as time horizon is a big bonus that money can't buy. Her advice to parents, "instead of retirement, perhaps you can think about what my second half of my life could look like, if I've got another chance to do life again."
For Steve, planning is not just for retirement, but also for the future needs of his children. To him, a dream retirement is to have complete freedom to choose what he wants to pursue while fulfilling his responsibilities as a father and not becoming a burden to his family.
"I imagine myself firing up an old car without a care in the world and drive it along the Nordic mountains with wife and my children, just to marvel in the reality of that moment and prove to our children that the world can still be a beautiful place," says Steve.
When it comes to retirement planning, he thinks that consistency is an important factor to accumulating savings for the future. While it may be tempting to give into instant gratification like getting a new pair of sneakers, he thinks that it will be more meaningful to save up for the future.
Start Planning Today
The advice shared by these Singaporeans are similar – to plan ahead and start saving early. One way to help you retire when you want to is, with the help of an insurance savings plan like Gro Retire Flex Pro, so you can live your dream retirement.
Gro Retire Flex Pro provides a steady stream of monthly cash payouts1 during your payout period. You have the option to accumulate with interest at a rate of up to 3.00% p.a.2 or enjoy your cash payouts. You will also receive coverage3 against death and terminal illness, and extra protection against accidental death and disability. These could come in especially handy during our retirement years.
It may be intimidating to think you have to plan on your own, but you can engage an advisor who is able to help you make a more informed decision for your future planning and retirement. Speak to an Income advisor to find the right plan for you now.
Policy Ts&Cs apply.
1The cash payout consists of a monthly cash benefit and a non-guaranteed cash bonus.
2Interest rate of 3.00% per annum is not guaranteed. Prevailing interest rate at the point of deposit will be determined by us. Any cash benefits paid under the Disability Care Benefit cannot be accumulated with us.
3The Accidental Death Benefit and Disability Care Benefit are only applicable for regular premium policies.
This article is meant purely for informational purposes and should not be relied upon as financial advice. The precise terms, conditions and exclusions of any Income products mentioned are specified in their respective policy contracts. For customised advice to suit your specific needs, consult an Income insurance advisor. This advertisement has not been reviewed by the Monetary Authority of Singapore. ​
These policies are protected under the Policy Owners' Protection Scheme which is administered by the Singapore Deposit Insurance Corporation (SDIC). Coverage for your policy is automatic and no further action is required from you. For more information on the types of benefits that are covered under the scheme as well as the limits of coverage, where applicable, please contact Income or visit the GIA/LIA or SDIC websites (www.gia.org.sg or www.lia.org.sg or www.sdic.org. sg).