The 5 Best Trips To Show Your Kids Some Culture
Travelling with kids not only builds impactful memories, but it also widens their understanding of different cultures and people, helping them become global citizens. What's more, science shows that travelling abroad and engaging with the local culture can foster creative thinking and open-mindedness.

There are far-reaching benefits from experiencing fresh cultural scenes with children. From young, they learn to be more curious, adaptable and adventurous through fascinating exposure to different languages, sights, tastes, sounds and smells. Not sure where to go with your kids? Try any of these 5 family-oriented trips for an inspiring cultural journey.

Amsterdam, The Netherlands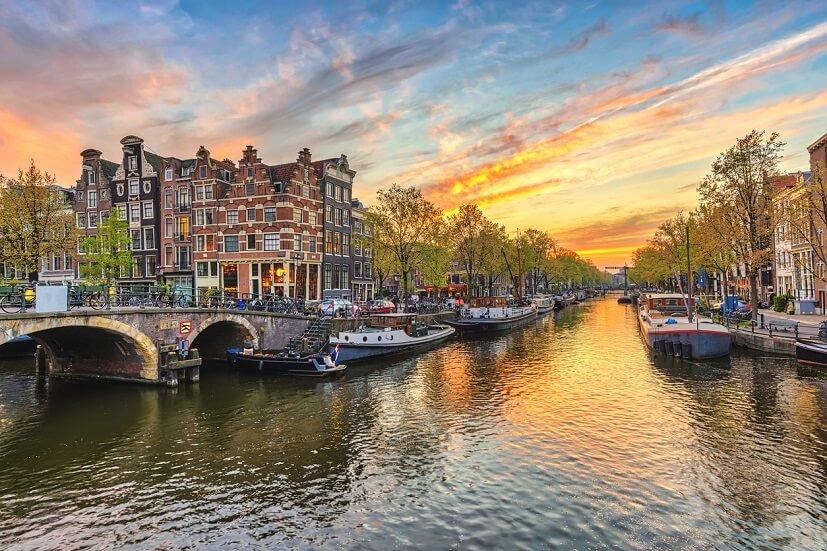 Image: iStock

Journey to Amsterdam, the cultural heart of the Netherlands, for an enlightening and fun-packed cultural trip. Founded as a fishing village around the 13th century, Amsterdam grew into one of the most important European cities in the 17th century, gaining wealth and acclaim from trading on the high seas. Today, the Dutch capital continues to delight travellers with its historic landmarks, museums, and famous canal ring, a UNESCO World Heritage Site.

Enjoy a leisurely afternoon at the Royal Palace Amsterdam, the most prestigious building from the Dutch Golden Age. Walk in the footsteps of its past royal inhabitants, including King Louis Bonaparte, and discover impressive sculptures and paintings by famous artists.

Museums abound in Amsterdam, and some kid-friendly must-sees include the Rijkmuseum, the Van Gogh Museum, and the Anne Frank House. Exploring the very house where Anne Frank went into hiding during World War II is a thought-provoking experience that even children would be interested in, especially as the tour is both informative and captivating.

Children and parents alike will enjoy the Albert Gyup Market, where the locals barter, shop and hang out. And what's a trip to Amsterdam without delving into its food culture and snack bars? Get your fill of stroopwafel, stamppot (mashed potato with sausage and vegetables), and poffertjes, which are essentially baby pancakes that are sure to be a slam-dunk with the kiddos.
Shangri-la, Yunnan, China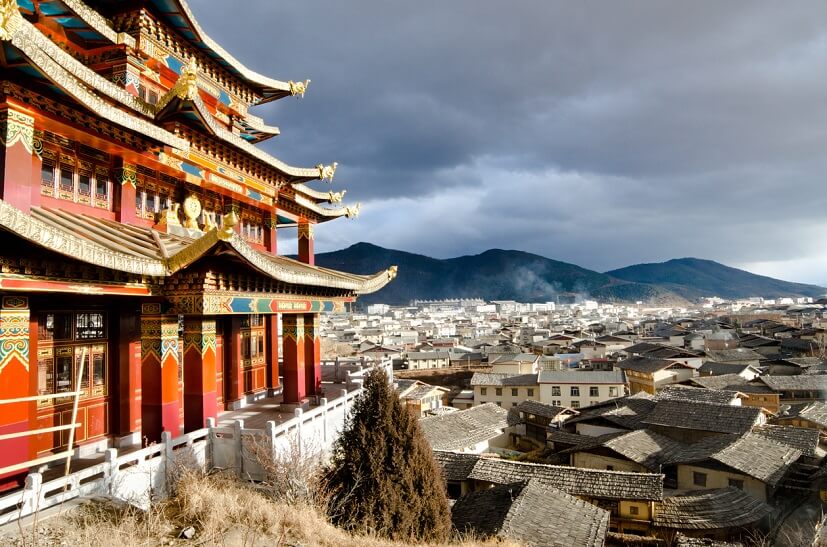 Image: iStock

Deemed by The Straits Times as "Paradise Found," Shangri-la is a beautiful Tibetan enclave in Yunnan, China. Sitting on the edge of the Tibetan Plateau and formerly a part of the Tibetan kingdom of Khampa, Shangri-la's population is mainly Tibetan. Here in the land that inspired the Himalayan utopia in James Hilton's 1933 novel Lost Horizon, the air is fresh, the water runs clear, and the way of life harkens back to older, simpler times. If you are seeking a rejuvenating family vacation that immerses you in an exotic culture, Shangri-la is the place to go.

Experience a slice of Tibetan life as you drink warm yak butter tea and dance with the locals at the Old Town square. Stroll through ancient, gold-roofed Tibetan Buddhist monasteries, where vibrant seasonal festivals are held. Watch wildlife, including Yunnan snub-nosed monkeys and the endangered black-necked cranes at Napa Hai. See colourful Tibetan prayer flags at sacred mountain passes and women wearing traditional Tibetan costumes in bright and vivid hues.

If you are keen to try the Tibetan nomadic lifestyle, enjoy a glamping adventure at The Hidden Valley Resort. You can glamp in luxurious tents resembling typical nomads' tents on highland pastures – or alternatively, stay in their 150-year-old refurbished Tibetan home that once belonged to a village chief.

Rome or Florence, Italy

Bring your family to Italy, the birthplace of the Renaissance, where works by Michaelangelo, Leonardo da Vinci and Giotto are amongst the most celebrated in the world. With its astounding contributions to art, architecture, philosophy and science, Italy is a country unlike any other.

Not sure which of Italy's spectacular cities to visit with your kids? If you can swing it, try a multi-city trip around Italy. Or if you have to narrow it down, Rome and Florence are excellent choices.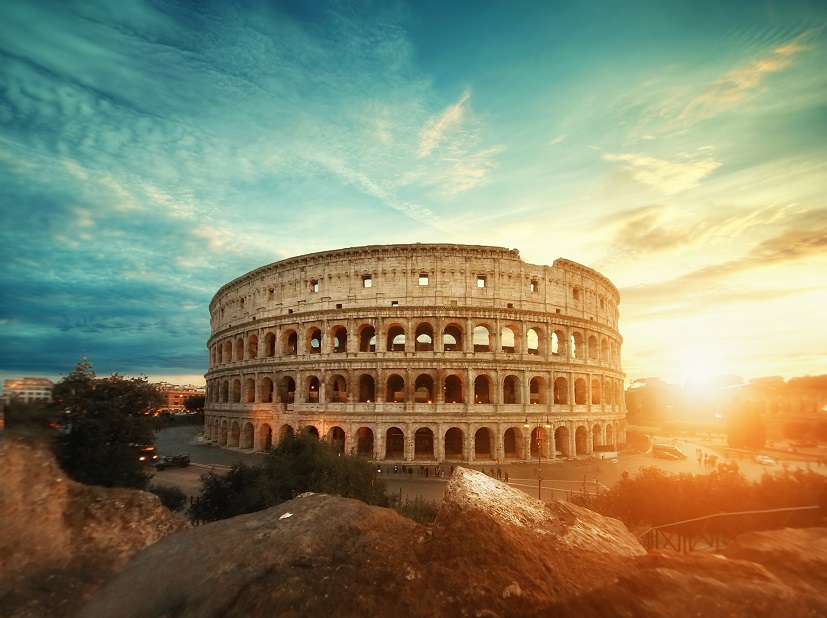 Image: Unsplash

Rome: Walk back in time as you explore 2,800-year-old buildings and historical ruins in Rome where Julius Caesar once ruled. Get your kids pumped up for the Colosseum with stories about gladiators and fierce lions. Then, bring the experience to life by signing up for the kid-friendly Gladiator School for sword fighting and insights into the real lives of Roman gladiators.

Head to the Vatican, see the Sistine Chapel, and climb inside the St Peter's Basilica (fast track, skip-the-line tickets are worth it when kids are in tow). No matter your religious disposition, the Vatican is a must-see for its breathtaking works of art, including Michelangelo's famous Pieta.

Explore the underrated Villa Giulia and its fascinating Etruscan treasures. Visit the ancient catacombs because just like adults, most kids love a bit of gore. Complete your cultural trip with a refreshing stroll through the colourful open-air market at Campo de'Fiori, where you can pick up some local snacks (cheeses and prosciutto – yum!) and bask in the Roman way of life.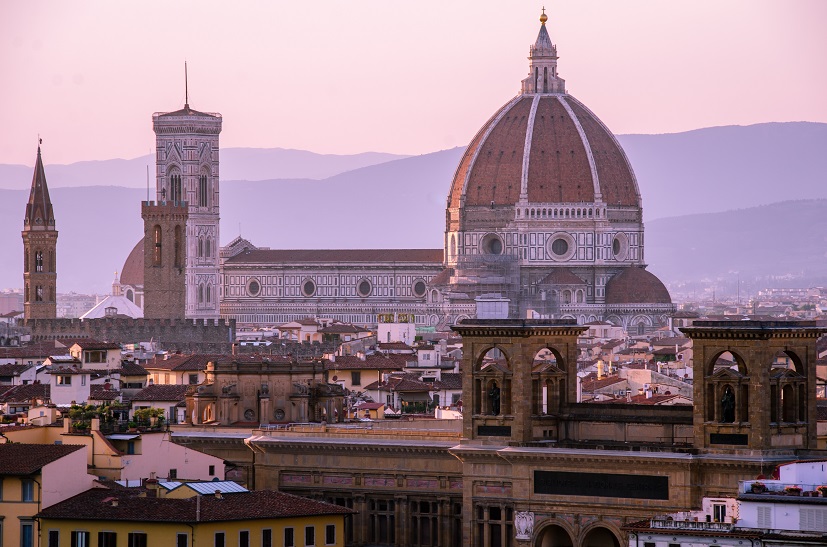 Image: Unsplash

Florence: One of the most beautiful cities in the world, Florence is also delightfully walkable. The city is just the right size to explore with your family on foot, opening your eyes to its various hidden treasures among the striking landscapes and iconic architecture. Visit the Uffizi Gallery, Santa Maria Novella, and the Galleria dell'Accademia museum, which houses Michelangelo's statue of David. Once your kids are due for a museum break, let them ride on the carousel and people-watch in the Piazza della Reublica, where the Column of Abundance and triumphal arch are in view.

For a kid-friendly activity, make gelato and pizza exactly as the Italians do (bonus: it's free for children aged 0-5 years). Not only is this workshop fun, but it also gives your kids an authentic introduction to Italian food culture.

As you cross Ponte Vecchio or "Old Bridge" with quaint old shops teetering on the edge, and take in the staggering beauty of the Duomo during golden hour, you are bound to feel like you are on a movie set. Even after leaving this dreamy Tuscan city, your family can look back on these shared memories for years to come.

Kyoto, Japan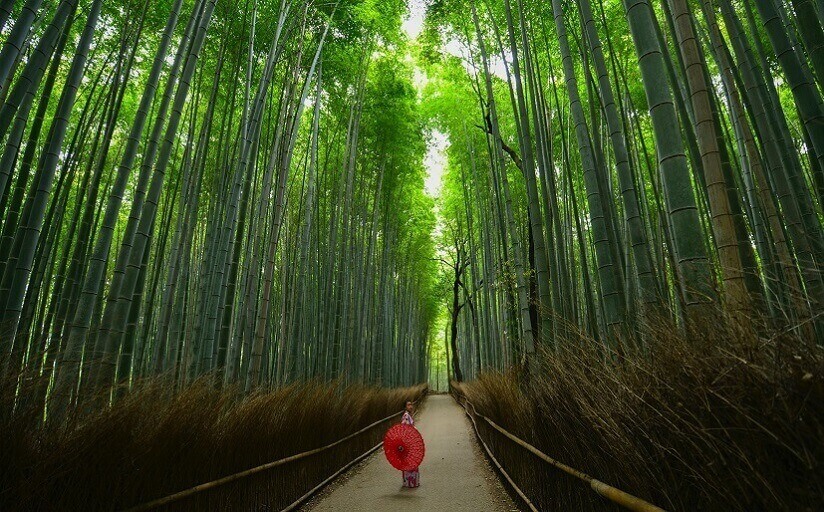 Image: Unsplash

Enjoy a Kyoto cultural trip with the family, with plenty of family-oriented attractions and green spaces. The Arashiyama Bamboo Forest will enthrall children and adults alike (especially us city-dwelling Singaporeans) with its giant bamboos swaying in the wind and sunlight filtering through supple green leaves. While some adults might worry that Kyoto's landscapes and temples will bore young ones, Kyoto is actually a wonderful place to for kids to engage with nature and Japanese culture. The trick is to balance cultural sightseeing with cultural activities.

Known for its famous orange framed gates, Fushimi Inari Taisha (dating from 711 A.D.), is a mountainside Shinto shrine dating from 711 A.D. (Fun fact: It even has its own emoji). Meanwhile, Kyomiuzu-dera Temple is another kid-friendly temple as there are opportunities for kids to participate instead of simply sight see. Make a game out of finding your way from one "love stone" to another, drink holy water, and walk into the "Body of Buddha", the temple's hidden underground passage.

To break up the sightseeing, treat your kids to a Kyoto Samurai Experience, where they can learn how to use real Samurai swords. Along the way, they will gain knowledge about Samurai history before winding down with a Zen meditation. You can also opt for a lovely Japanese Tea Ceremony that expounds the culture, history, and etiquette codes behind the Japanese art of tea. You might be surprised to see your children carrying themselves with ease as they whisk up their own tea.

Angkor Wat, Siem Reap, Cambodia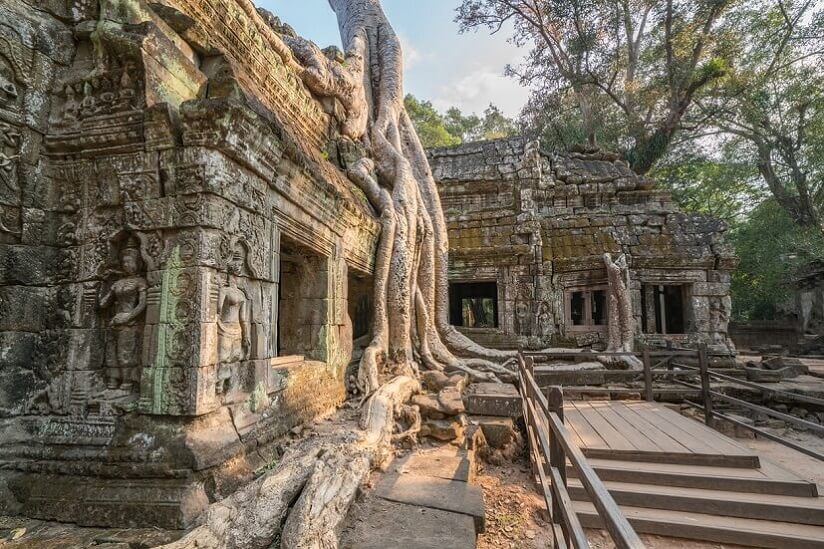 Image: iStock

One of the seven wonders of the world, Angkor Wat means "Temple City" in Khmer, and is the most famous temple site in Cambodia. Even those who are nonreligious would find much to be fascinated by its history and otherworldly beauty.

Angkor Wat was built in the early 12th century by King Suryavarman II. The temple ruins are what remains of the ancient Khmer Empire. Before bringing your kids to the site, be sure to share with them a bit about the historical context of the place. One way to do this is make a family outing to Angkor National Museum first, which provides a comprehensive overview of the Angkor civilisation and gives more meaning to the Buddhist and Hindu treasures that you will later encounter at the temple site.

At Angkor Wat, the Wonder of the World (the largest religious site on Earth) is an absolute must-see, but Phnom Bakheng and Ta Prohm ("Tombraider Temple") are good to explore, too. Encourage your children to appreciate the different art works of these monumental temples, including the ornate carvings of Asparas dancers.

Visiting Angkor Wat with children is indeed manageable, but be sure to wear comfortable walking shoes and carry plenty of water. Booking a tuk-tuk and a guide would be maximise your cultural trip.

A Cultural Trip with Peace of Mind

One of the best ways to raise globally aware children is by travelling with them. As you show your kids the world and experience new cultures together, you also get to bond as a family over shared memories: cruising down enchanting Amsterdam canals, eating way too much antipasti in Italy, hiking on fabled Shangri-la mountains, picking up some Japanese in Kyoto, and catching the sunrise at Angkor Wat. All of these experiences can deepen your children's cultural awareness and your family's relationship.

A cultural trip is an experience that we can "gift" our kids, but as parents we have to be prepared for anything, and even more so while travelling. Income's Travel Insurance allows us to explore and go on adventures with our family with peace of mind – which matters, because when we immerse ourselves in a new place with our children, we want to be present and soak it all in.
Important Notes:
This article is meant purely for informational purposes and should not be relied upon as financial advice. The precise terms, conditions and exclusions of any Income products mentioned are specified in their respective policy contracts. For customised advice to suit your specific needs, consult an Income insurance advisor.

This advertisement has not been reviewed by the Monetary Authority of Singapore.