How To Prepare Financially For A Career Change
By Balvinder Sandhu, 30 May 2019
4210
It can seem daunting to switch careers after you've taken the time to establish yourself in one industry. But it's never too late to start crafting a plan to achieve your next life goal. So with the right preparation, mindset and financial foresight, this switch is possible, even in your 30s.

In fact, some famous and successful people switched careers in their 30s. Jeff Bezos left his job on Wall Street and started Amazon at the age of 31. Jonah Peretti, the man behind Buzzfeed and The Huffington Post, launched those sites in his 30s, after a career as a computer science teacher. And fashion designer Vera Wang worked at Vogue before switching careers in her late 30s.

Career changes happen closer to home too. Melissa Shen, 36, left her job as a lawyer in July 2014 to start a fashion business, as this was her passion.



Image: Melissa Shen

"I wanted to do something (design and creation) that I felt passionate about and apart from the good salary, working in the legal industry did not fulfil me in the way that I was looking for," she says. "And since I was single and did not have too many commitments then, I thought it was now-or-never to make the switch. So the idealistic side of me told me to just do it."

Melissa didn't rush into this career transition. She thought about it for a year before she began doing the groundwork, which took another eight months, while she still worked in her law firm.

"I definitely wasn't expecting to have the kind of lifestyle that law afforded me," she confesses. "I remember having a conversation with a close friend and he tried to convince me that a timeline of two years to achieve something was reasonable, and if I don't achieve that, I should cut my losses and go back to law full time. I remember I wasn't too convinced."

A bumpy road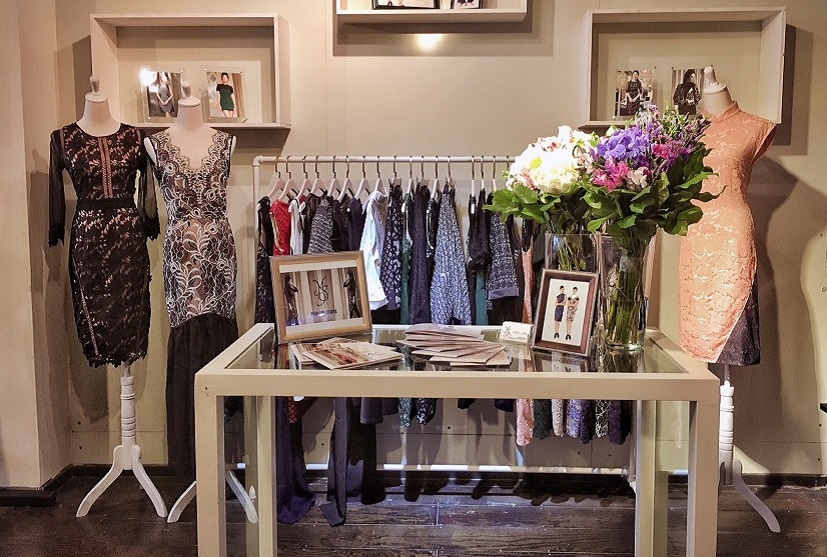 Image: Melissa Shen

Melissa eventually launched her fashion label, Ms Soignée, in November 2015. The brand aims to provide high quality, well-made clothing for the modern woman, with a focus on elegant pieces that seamlessly transition from day to night.

But the road to her new career wasn't a smooth one as she faced a number of difficulties on this journey. The biggest bump along the way was finding a good supplier who could produce her designs to the standards expected.

The first factory she worked with was in Singapore, where she ended up spending close to a month doing quality control checks every day, from 10am to anywhere between midnight and 4am. She was there for so many hours each day that she even locked up the factory each night. But the production quality was inconsistent and she ended up wasting a few thousand dollars' worth of fabric because she couldn't launch the merchandise.

Then she got a friend in the industry to help to arrange the production in China, for a commission. Because her friend guaranteed her that the Chinese factory produced good pieces, Melissa paid her friend without checking the actual pieces.

Just as she expected, she later found that the goods were very poorly made, with buttons and beads falling off, and the finishing was so awful that the products were unsaleable. After a long one-and-a-half years, Melissa finally succeeded in getting the factory to fix the defects, but by that point it was too late to sell those designs.

Selling out her designs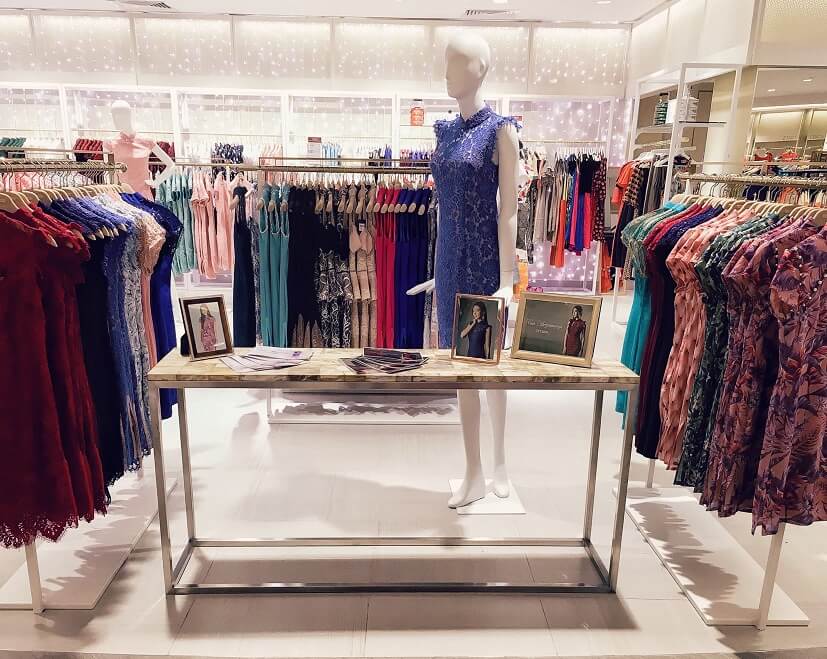 Image: Melissa Shen

Even though the journey was a tough one, Melissa has come out on top. She has collaborated with department store Tangs on a cheongsam collection for the second year in a row, with this year's collection being the best launch she has done since she started the label.

"I had customers who bought all five colours of the same design cheongsam just because they loved it that much," she reveals. "Quite a few customers bought at least two to three colours of that same design and that design sold out really fast. It felt awesome to know that there must be something I am doing right.

"I had to put in another order for that particular design and coordinate the fabric purchase and factory production in China while I was selling on the shop floor. That second order pretty much sold out as well. I felt exhausted but so proud and happy that it didn't matter," she added.

Melissa also works with five consignment stores across Hong Kong and Singapore for seasonal collections. She's looking to launch a made-to-order tweed series soon.

The importance of financial security
When switching careers, Melissa used most of her savings to launch her business. She didn't get any financial help at the start but a friend invested some money in the business along the way. Looking back, would she have done anything differently?

"My instinctive response is that I would probably have stayed in law just a little longer to save up a bit more before starting the label," she says. "I never realised marketing was such a huge financial commitment! With the limited resources I have, I chose to invest it into making a good product instead of marketing but the trade-off is then a slower, more organic type of growth. I have pretty much come to terms with it but I do wonder from time to time how nice it would be if I had more resources to spend on marketing as well."

It's important to always be financially secure so that you have the freedom to choose whichever path you want in life to achieve your goals and one way to achieve this is with a savings plan.

For example, Income's Gro Cash Flex is a flexible savings plan, where you can decide on the policy term and premium terms, depending on your lifestyle and financial ability. At the end of the 2nd policy year, you'll start to receive cash payouts that you can choose to accumulate with Income or withdraw as and when you need them, such as during a period of unemployment or if you were to upgrade your next home, for instance. If you foresee that you'll need a large sum of money to kickstart that new career path or work on that next house, you could also use the plan as a way to save up for a lump-sum payout by accumulating the cash payouts throughout the policy term.

Not sure if Gro Cash Flex is the plan for you? Find a plan that can help you achieve your financial goals by connecting instantly with an advisor today.



Important Notes:
This article is meant purely for informational purposes and should not be relied upon as financial advice. The precise terms, conditions and exclusions of any Income products mentioned are specified in their respective policy contracts. For customised advice to suit your specific needs, consult an Income insurance advisor.

This advertisement has not been reviewed by the Monetary Authority of Singapore.