Six Common Mistakes Beginner Investors Make — And What You Can Do To Avoid Them!
By Jeff Cuellar, 27 July 2018
5054
Image Credit: https://pixabay.com/en/money-home-coin-investment-2724235/

Whether you're a 20-something just joining the workforce or a 40-year old seasoned professional — it's never too late to start investing. In fact, the worst mistake you can make when it comes to investing is not investing.

The fact that you've started to plan for your investment journey is a big step towards realizing your retirement goal. However, if you want to make the most of your investments, you'll need to watch out for costly "beginner" mistakes that can hinder the growth of your retirement nest egg.

Here are 6 common investment mistakes you should avoid if you want to keep your retirement plans on track:

#1 Not Having a Clear Investment Goal

If you can't answer the question "what am I really investing for?," then you definitely need an investment goal. Yes, broad answers like "retirement" are a step in the right direction, but you'll need to be specific about what you want your investments to achieve.

Do you want to retire with a nest egg that'll provide $3K+ a month during your golden years at 65 years old? Or do you want to fund your child's $30K+ a year education expenses abroad? Perhaps, you want to purchase a second property valued at $1M+? These are examples of clear and measurable goals that can guide your investment strategy and risk appetite moving forward.

To avoid this mistake, it's a good idea to speak to an experienced financial planner who can evaluate your financial situation and your financial aspiration, analyse your risk appetite, and recommend an appropriate asset allocation that meet your goals!

#2 Not Thinking Mid to Long Term

Contrary to how blockbuster Hollywood movies present investing, it's not about purchasing assets like stocks and commodities and selling them for profit within a span of a few minutes. That's actually called technical trading, and it's extremely risky without the right strategy and ample experience.

For beginner investors, one should consider taking the polar opposite approach of holding onto assets like stocks, bonds and mutual funds over a longer time range from a few years to decades — even through market downturns — because the market will always rebound. Of course, this will depend on your investment goals and horizon.

To avoid this mistake, focus on medium to long-term performance and don't be swayed by losses incurred during inevitable market downturns (read on to know how to better manage downturns in point #3 and #5). Of course, exceptions can be made when it comes to ditching bad stocks (see #6).

#3 Not Diversifying Your Investment Portfolio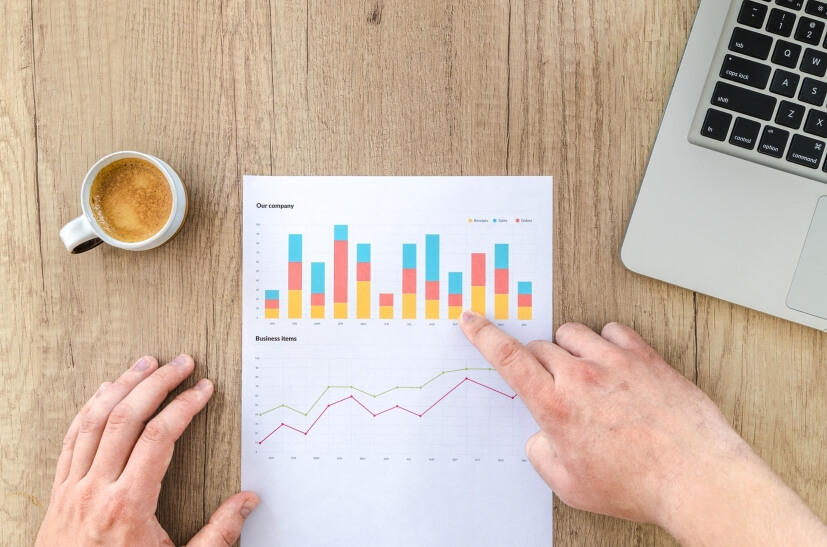 Image Credit: https://pixabay.com/en/chart-graph-finance-financial-data-2785902/

Have you heard about not putting all your eggs in one basket? Investing isn't about placing all of your resources into one asset class such as equities just because they are the most "attractive" asset class. While equities generate the highest returns among investment assets — they are also the riskiest, and require periodic evaluations (see #4 ).

Investing is about creating a diversified portfolio that strikes a balance between high- and low-risk assets so that you can spread your risk across different asset classes.

To achieve diversification, it is recommended that your portfolio is diversified and comprises of a mix of equities, fixed income and cash assets that are aligned with your investment goals and risk appetite.

#4 Not Reviewing Your Investments Periodically

While some asset classes in your portfolio may require little or no supervision such as government bonds, almost every other asset class you'll invest in are susceptible to market developments — especially equities like stocks and mutual funds.

Some events that can impact the value of your investments include changes in the company's management, mergers and acquisitions (M&A) and new competitors. In addition, changes in the economy, government and technology can also have an impact on your portfolio.

To avoid this mistake, keep yourself abreast of market developments and review your investments in a timely manner according to your portfolio mix. (see #6).

#5 Not Rebalancing Your Portfolio

Once you've created your desired portfolio to meet your goals, it's important to recognize that the ratio of assets that make up your portfolio may need to be re-aligned over time to achieve your investment goals. Market factors and your risk appetite or financial situation will evolve and impact your portfolio's asset allocation.

For example, a person who is 10 years away from retirement may have 5 to 15% of his assets allocated to equities while a person who is 30 years from retirement may allocate 80% of his assets to bonds for stable returns in equities to maximize portfolio growth.

To avoid this mistake, make sure you carefully evaluate your portfolio for rebalancing in a timely manner. Review your portfolio from time to time, to ensure that your investment goals are met. Life milestones, such as buying a house or having a child, may change your investment goals. Alternatively, you can speak anonymously to an Income financial advisor online to get financial advice

#6 Not Letting Bad Stocks Go

Investing is about thinking long term, but that doesn't mean that you should hold onto every underperforming stock with the hope that it'll "bounce back."

Unfortunately, not every stock will make a comeback. And if you keep waiting for it to recover once its value has dropped below what you paid for— worst case, the company may go insolvent and your capital may be lost for good.

Letting go of bad stocks can be difficult because it's an admission that you probably made a bad decision. But mistakes happen, and the faster you can accept that, the less money you'll end up losing down the road by cutting bad stocks from your portfolio.

To avoid this mistake, remind yourself never to get too attached to a stock. Nostalgia and hope won't bring a stock's value back if the company has bad fundamentals, poor earnings and cuts dividends. Remember, all investors make mistakes and this will enable you to learn from it and be more experienced.

What About Investment-linked Plans?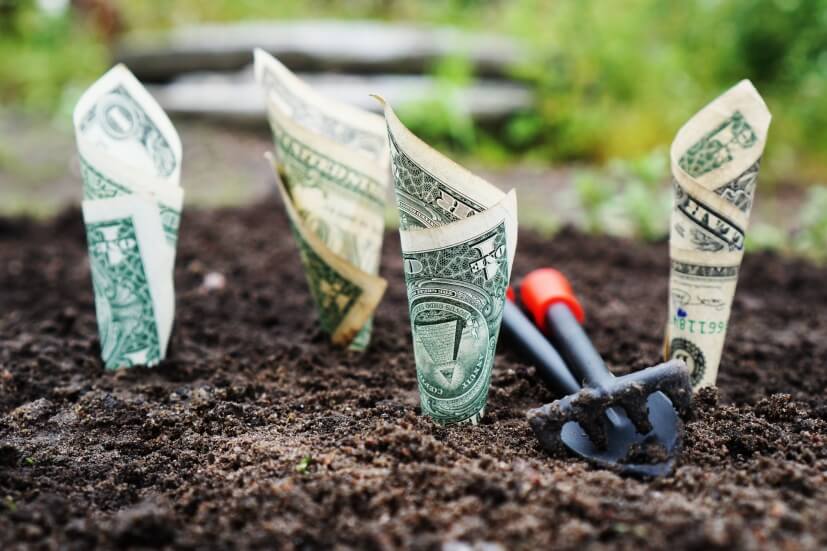 Image Credit: https://pixabay.com/en/money-grow-interest-save-invest-1604921/

Investing is a lot like tending to a garden — you need to oversee its growth in order for it to flourish. If you have the time, patience and desire for knowledge, you'll have a good shot at reaching your investment goal(s).

However, not everyone has the time and energy needed to tend to their gardens themselves, so they need help to ensure that it's being properly maintained.

Having an investment-linked plan (ILP) is like having a gardener who can help maintain the growth of your nest egg with an investment component managed by experienced fund managers — in addition to providing an insurance component that can provide protection from unforeseen events.

Income offers ILPs such as GrowthLink that allows you to seize investment opportunities while enjoying coverage

GrowthLink is a policy that includes many features* such as:
Single Premium with a minimum of $10,000
Option to use cash or supplementary retirement scheme (SRS) for premium
Protection against death and total and permanent disability (TPD before age 70)
Experienced fund managers to monitor each fund and unlimited fund switches
Wide range of funds to invest in

Alternatively, you may also consider VivaLink, a flexible regular-premium plan that allows you to build your wealth from just $100/month and also offers the same benefits of protection from death and total and permanent disability before age 70:

VivaLink is a policy that includes many features* such as:
Regular premium plan that allows you to build your wealth and stay protected from just $100/month
Protection against death and total and permanent disability (TPD before age 70)
Remain protected with guaranteed insurance coverage for the first 10 years, regardless of cash value
Experienced fund managers to monitor each fund and unlimited fund switches
Wide range of funds to invest in

*Terms and conditions applies. For more information about GrowthLink and VivaLink, check out their respective brochures.

To better understand what could help you in your financial goals — visit Income's Advisor Connect to speak to a financial planner now.




Important Notes:
This article is meant purely for informational purposes and should not be relied upon as financial advice. The precise terms, conditions and exclusions of any Income products mentioned are specified in their respective policy contracts. For customised advice to suit your specific needs, consult an Income insurance advisor.

This advertisement has not been reviewed by the Monetary Authority of Singapore.