When and how you can protect your loved ones
By Sharon Ang, 22 February 2018
2362
You have worked hard an entire week. Deadlines to meet, clients to see, bosses to answer to. All you look forward to is some quality play time with your lovely children and a simple meal with your parents. Life is full and abundant, and you would't have it any other way. Yet, a nagging thought runs through from time to time: "Have I secured my family's future? Have I built sufficient contingency in place 10 years into the future, when I reach my 40s, and even my 50s? Will my children continue to laugh fearlessly at the future, or my parents be well-provided for, should either my spouse or myself meet with an untoward health incident?"

The challenges faced by the sandwich generation

Truly, life is not always a bed of roses. Your parents are pushing 70 and your mum is showing early signs of dementia, sometimes forgetting what she had just eaten or where you had gone the day before. Having worked hard their entire lives to provide the best opportunities in life for you and your siblings, you wish you could always ensure that they are able to enjoy their golden years securely, be it financially, physically or emotionally.

You aspire to give your own children your full attention and provide best possible education as your parents had done for you. However, the truth is that work takes away the best part of your energy and time most days. Whilst you and your spouse diligently go for the basic health check-ups organised by your companies, and are covered by group term insurance of the multi-national companies you work for, would these plans be sufficient to provide for your family's long-term financial security needs?

The Economist Intelligence Unit 2010 reports that 900,000 people, or 26% of all working adults in Singapore belong to the sandwiched generation. Of these 900,000 people in the sandwiched generation, 21% have indicated that they are struggling to cope. Coined by Dorothy Miller in 1981, the above scenario describes the plight of many Singaporean working adults who are sandwiched between taking care of their children, taking on filial duties of providing for their elderly parents, while still working full time jobs to provide for their loved ones. With so many worries such as job security, the health of their parents and the wholesome upbringing of their children, this leaves little room for the sandwich generation to contemplate if they are adequately insured to weather-proof the future for their families.

Protect that which is most important - your precious family.

This is where Income's Family Protect comes in. Simple, transparent and affordable, this decision can go a long way towards securing the financial future of your family should you meet with untoward health situations. The last thing the sandwich generation would want for their family is for them to experience drastic deterioration in their lifestyle should they pass away, be diagnosed with a critical illness, terminal illness (TI) or total and permanent disability (TPD), or be retrenched. Family Protect ensures that within the policy term of 10 years, a lump sum of $50,000 or $100,000 (depending on the coverage you choose that suits your budget) is paid out in such an unfortunate situation. The Dependant Booster Benefit means that the payout is increased by up to 100% (25% additional per surviving dependant– your children, spouse and elderly parents or parents-in-law) , boosting your payout to 200%, in the event of death, TPD or TI. Should you be retrenched, Income will provide 1% of the sum assured for each complete month of unemployment, up to 3 months to tide you through this difficult period while you look for a new job. At the end of the policy term, should you wish to extend this plan for another 10 years, this renewal is guaranteed; and in the event the policy is still in force, 20% of the net premiums1 paid will be refunded back to you as a lump sum.

Depending on your age and basic health assessment, a plan for a non-smoker, 40 year old male could cost as low as $22.50/month for $50,000 sum assured. Should you enjoy good health and the policy is still in force at the end of the 10 year policy term, a sum of $540 will be paid back to you. This refund you receive can even help you to pay for the premiums for your renewal of the policy, making it more affordable and prolonging your protection at the same time. The amount of $22.50 per month is , akin to a pair of movie tickets or a meal at a fast food restaurant for two, yet it gives you the assurance to live more and to fear less, knowing that you have built a financial safety net for your precious family in the event of health challenges.

With Family Protect available for direct purchase online and at all Income branches, Income's able to keep it affordable for all. However, if you're not sure that Family Protect is the right fit for your needs, speak with an advisor today to find out more about how to better protect your family.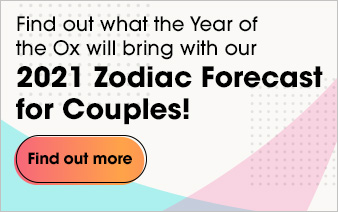 1 Net premiums means the regular premium amount as shown in the schedule, or the reduced regular premium if the sum assured was changed earlier. If you change the frequency of your regular premium amount, we will use the then current regular premium amount to work out all net premiums paid. Net premiums exclude the premiums paid on riders.
Important Notes:
This article is meant purely for informational purposes and should not be relied upon as financial advice. The precise terms, conditions and exclusions of any Income products mentioned are specified in their respective policy contracts. For customised advice to suit your specific needs, consult an Income insurance advisor.

This advertisement has not been reviewed by the Monetary Authority of Singapore.