How Singaporean Millennials Spend & Save – Striking A Balance
By Sandra Fan, 29 November 2019
581
Millennials have been called The Avocado Generation, narcissistic, entitled, bad with their money… and so on. How did the future of our society get such a bad rap?

In the West, rising college debt and the inability to pay it off while real wages have hardly increased has been in the news of late. This means that first homes are often out of reach and fewer are able to save.

At the same time, social media seems to have amplified the perception that millennials are a frivolous bunch. They are unabashed about spending on gourmet coffee, eating out, or paying for a private hire rides, even with all that financial burden.

To get a better understanding of how this generation spends and saves, we decided to take a deep dive into how three millennials living in Singapore manage their money.

Our first interviewee is Priscilla Sim, a 30-year-old project manager at an MNC.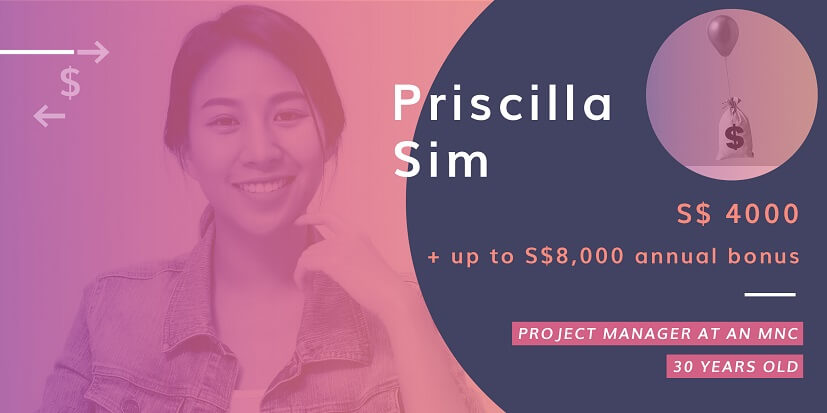 Coffee is a must

Out of her $4,000 salary, of which $800 goes to her CPF, Sim spends about $750 on what she calls necessities. This includes things like toiletries and workday lunches, which average about $20 a day, as she prefers to spend a little more on healthier meals like salads.

Her daily coffee fix is another thing she considers as a necessity. "I can't start work without coffee", she says, acknowledging that it's a "millennial" ritual. She tries to go for $2 kopis instead of premium coffees, which could cost double or more of the local brew.

$200 more goes to transport costs, including private hire rides about twice a week.

Insurance-wise, Sim is well-covered. She spends about $500 a month on all her plans – accident, life, hospitalisation with "all the riders", critical illness and a savings plan. She took on multiple plans because these were bought by her parents and she decided to continue with them as to her, they were "worth it".

Sim gives her parents a monthly allowance of $500 and spends another $400 on entertainment, such as meals and drinks with friends, and personal care services, including massages and haircuts.

This leaves Sim with about $850 every month, which goes into her personal savings account.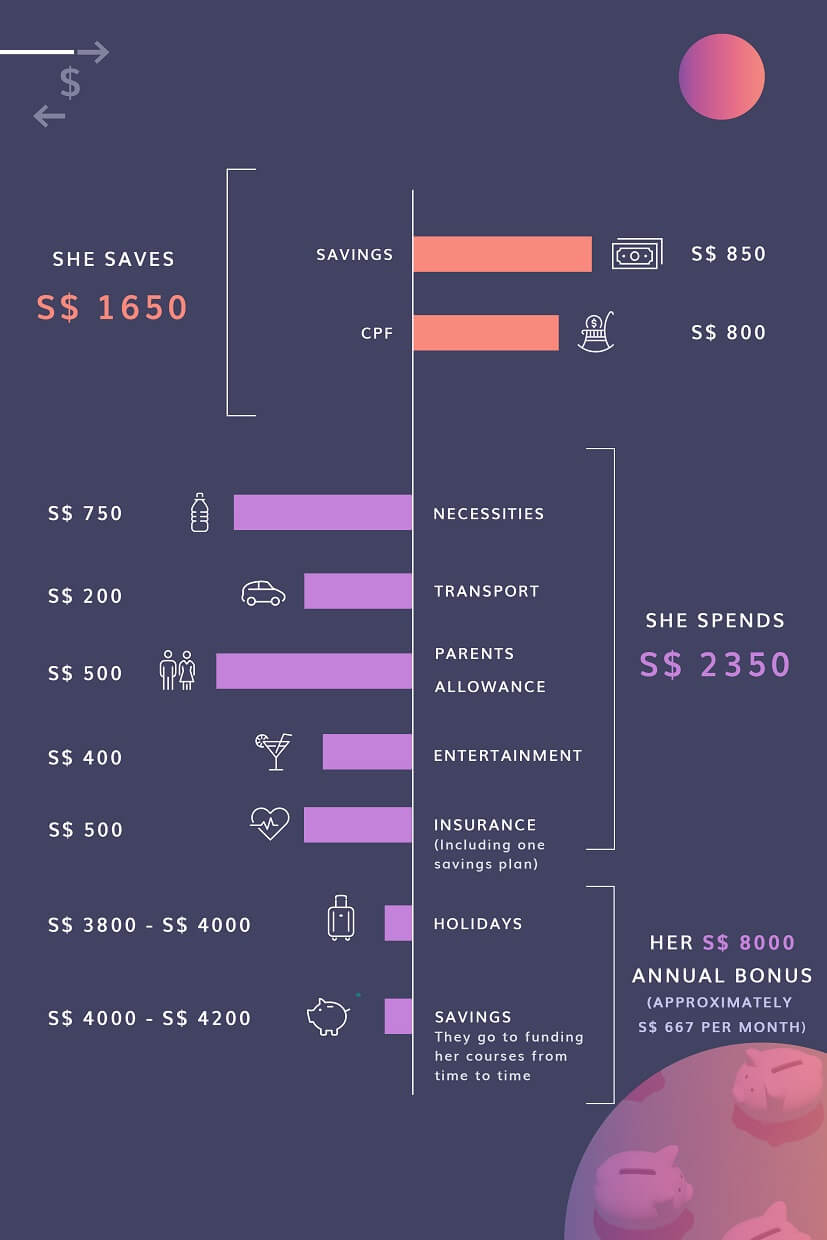 Spend only on things worth paying for

Sim is always looking out for deals. "I don't think anyone should ever buy anything at retail price because that's just giving money to rich companies."

However, experiences matter to Sim, and she's willing to part with large sums of money for them.

She allows herself two yearly vacations, tapping on her annual bonus to fund these holidays. One of the two is usually a "nice trip", at least a week long and costing her about $3,000. The second is a "budget trip" – somewhere nearby for three to five days, costing her $800 to $1,000. While Sim doesn't believe it's "a must" to travel, she admits that she would feel left out if she didn't travel at all.

In recent years she has also spent a large portion of her savings on courses.

Two years ago, she spent $5,000 and took three months off from work to enroll in a digital design course, during which she had no income while her expenses remained constant. The year before, she spent $500 on a similar part-time course.

Though they burnt a huge hole in her pocket, Sim says she does not regret these self-enrichment courses as she seems them as investments in her career.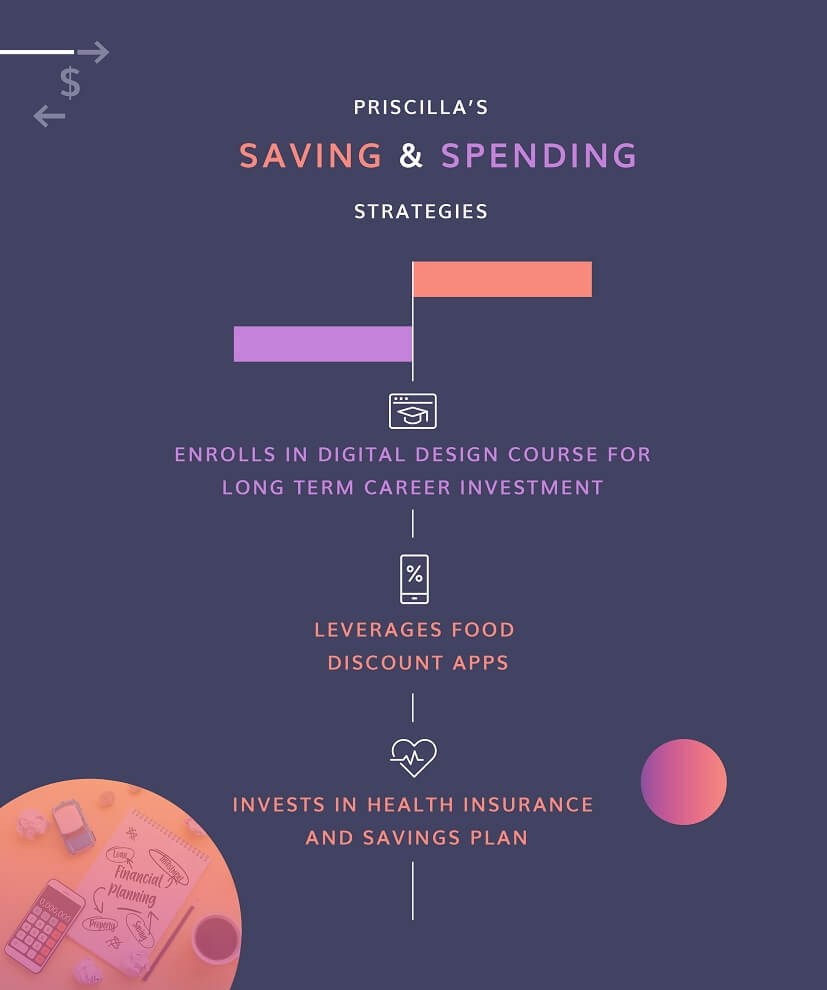 Focus on earning more, not spending less

Surprisingly, Sim says she doesn't want to cut her spending habits. Like many millennials in Singapore, Sim is ambitious, and her plan is to simply strive to earn more.

Yet, she knows that if her income increases, so will her expenses because she'll "probably get better coffee, groceries, and lunches". For the moment though, Sim believes that with the salary she currently has, she has found the right balance.
___

If you, like Priscilla, want to have a peace of mind with your insurance coverage while still being able to spend prudently, connect with a financial planner for guidance.


*Pseudonyms were used in this article.

Important Notes:
This article is meant purely for informational purposes and should not be relied upon as financial advice. The precise terms, conditions and exclusions of any Income products mentioned are specified in their respective policy contracts. For customised advice to suit your specific needs, consult an Income insurance advisor.

This advertisement has not been reviewed by the Monetary Authority of Singapore.
"