5 Common Reasons For House Fires In Singapore
Returning home to find your abode reduced to ashes is everyone's worst nightmare, and for good reason. House fires in Singapore are a lot more common than you think. In 2023 alone, at least three fires broke out at East Coast, Tampines, and Jalan Batu.

Singapore is extremely dense, so a residential fire can affect many families. It takes just one accident in one unit to affect the entire block, leaving its next door neighbours vulnerable to total damage.
What causes house fires in Singapore? 
Small, seemingly inconsequential actions can cause destructive house fires that spread easily to your neighbours. These common house fire causes can be easily prevented by being mindful of your discarded items, and never leaving lit objects unattended.
Lit cigarette butts and joss sticks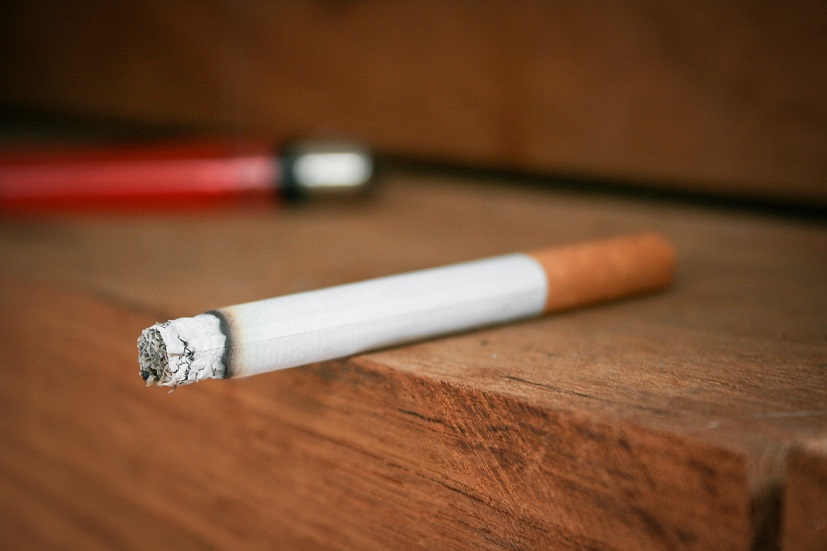 Smoking at home does more than invite complaints from neighbours; your lit cigarette butt is also a fire hazard. Carelessly tossing cigarette butts down the rubbish chute, void deck, or staircase can result in a fire. Lit cigarettes can also ignite flammable items at home, such as sofa upholstery or curtains.

Lighted items like joss sticks can also lead to tragedy, especially in a home that's cluttered with stacks of papers, cardboard boxes, and other flammable items.

It goes without saying that you should never leave a burning cigarette or joss stick unattended, even if they are securely wedged within an ashtray or incense burner. Keep them on sturdy ground and away from combustible objects like curtains, furniture, or paper. Always ensure cigarettes and joss sticks are thoroughly stubbed out before disposing. To be extra safe, douse each butt or incense stick in water before throwing them out.
Unattended cooking
Phone calls, questions from your kids, and other distractions can make you forget about what you're cooking on the stove. But failing to pay attention to your culinary tasks can ruin more than the family's dinner.

According to the Singapore Civil Defence Force, fires resulting from the overheating of food contents, as a result of unattended cooking, formed the largest component of fires in residential buildings in 2021. Even if you're using an induction stove, the risk of a fire is still there. Oil can overheat in a pan until it gets hot enough to self-ignite.

Stay safe in the kitchen by always keeping an eye on your cooking, and never leaving it unattended. Switch off the stove if you really must step away. Keep all cooking surfaces cleaned of grease, so that a fire doesn't spread if it ignites.

Gas stove owners should be especially careful. Make sure combustibles like paper or fabric pot holders are kept far from the flame source. You also need to watch out for gas leaks, and report it as soon as possible by calling 1800-752-1800. The most telltale signs are a hissing sound, and a strong distinctive odour that smells like rotten eggs.
Rubbish chute fires
Be mindful about what you throw into your rubbish chute, as it can result in rubbish chute fires. These can easily be prevented by not throwing lighted cigarette butts or joss sticks, as well as disposing of flammable materials like paint or kerosene elsewhere.

The good news is that rubbish chute fires can actually be put out easily by pouring water or dropping plastic bags filled with water down your chute. However, smoke from rubbish chute fires can drift into homes, causing a foul odour that can prevent you from cooking or make your home unlivable until it clears.
So even though rubbish chute fires won't reduce your home into ashes, it's just as important to do your part to prevent them.
Electrical fires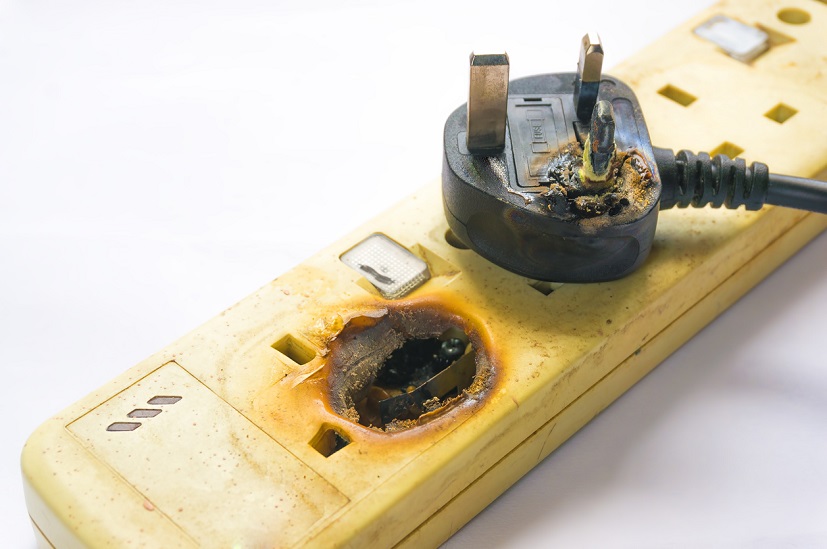 Faulty wiring or broken insulation is another common cause of fires. Households typically use multiple appliances, and their wires get damaged over time. As the number of devices used per household rises, electrical outlets have to work harder than ever, with multi-plugs getting overloaded.

Prevent electrical fires by avoiding the use of double adaptors. These let multiple devices access one socket, which can lead to overheating and fire. If you notice that your appliances' electrical cords are damaged, do not attempt to cut and repair them with insulation tape yourself. Instead, get a licensed electrician to replace the cord, or buy a new appliance altogether.

Other than inspecting your appliances and plugs, it is advisable to get a periodic inspection conducted on your internal wiring as well as built-in appliances, especially in older homes. Outdated wiring might have to be replaced to cope with the demands of newer appliances.
Personal mobility devices (PMD)
Although electric scooters and personal mobility devices (PMDs) are now banned from footpaths, it's still worth noting that PMD-related fires still account for 54.5% of the fires that occured in residential premises in 2021.

It's important to play it safe and never leave your PMD charging unattended or overnight. Ensure that you disconnect the charger once the battery is sufficiently charged, as overcharging can cause fires. Always place your charging batteries on a hard surface such as the floor to allow for the dissipation of heat.

You should also check the batteries for any damage or deformities, such as powdery residue or corroded batteries. Damaged batteries can overheat when charged and ignite a fire.
Why home insurance can help during a house fire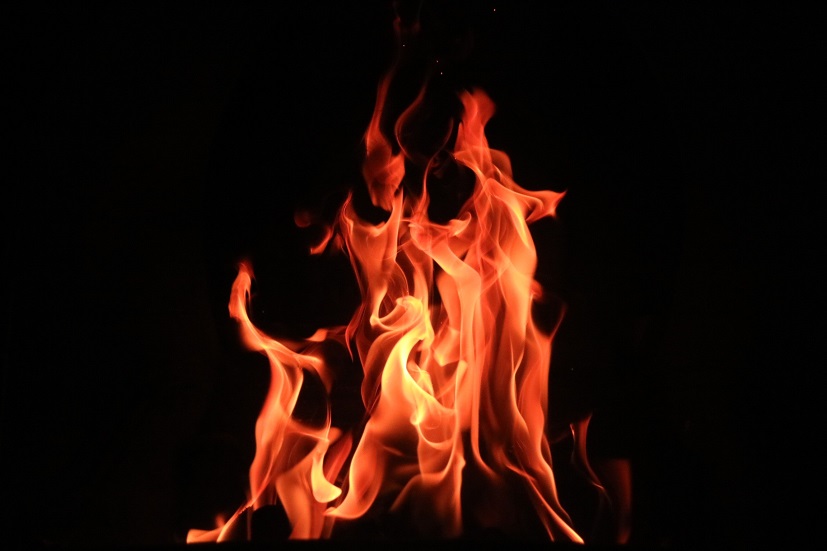 Even if you're careful, a fire originating from a neighbor's house can spread to yours, engulfing your belongings in flames or filling your home with smoke. You'll need to evacuate until the smoke clears, and come home to deal with the aftermath.

While there's a lot of focus on how dangerous and deadly a house fire can be, rarely do you hear about the financial damage it leaves in its wake. You'll need to redo your renovations if (knock on wood) your home gets completely destroyed. Even if your home was spared from flames, smoke and soot can linger on upholstered furniture, mattresses, curtains, and carpets. You'll need professional cleaning and deodorising, or replace your furniture altogether.

A fire contained within one room of the house can indirectly damage the entire home too. Other rooms will be affected by the spread of soot, heat, and extinguishment water, and repairing this may cost even more than repairing the fire-damaged room.

Given how common residential fires in Singapore can be, it's worth getting home insurance - even if you are already covered by the HDB fire insurance scheme.
Home insurance covers more than fire insurance
Many Singaporeans skip out on home insurance, thinking that fire insurance is enough protection. However, these two types of property insurance actually cover different parts of the home.

HDB fire insurance is designed to cover the flat's structural integrity - that is, the floor, pillars, and walls provided by the HDB or its approved contractor, and fittings like the water closet. If a fire completely engulfs your home, fire insurance will only cover the costs of restoring your home to its original state provided by the HDB. It will not cover the cost of redoing the renovations you made.

Home insurance, on the other hand, covers your renovations and your home's contents, including furniture, appliances, and other valuables. This is important because a fire won't just damage your renovated walls - it will also destroy your LED TV, designer furniture, laptops, and surround sound system. The cost of replacing these items is not covered by fire insurance.

With the small fortune you've spent renovating and decorating your home, it makes sense to protect it and get home insurance to fill the gaps fire insurance won't cover.
Home insurance covers renters too
Renters are just as vulnerable to the financial damage caused by house fires. Unfortunately, your landlord's insurance plan only covers the home's structure and the furnishings or appliances they've left for your convenience. In case of a fire, this coverage will not extend to your own belongings.

A home insurance plan covers all the things that turn your rented house into a home. Simply select home contents cover to protect your furniture, appliances, and other personal belongings if a fire happens.

A good home insurance plan should go above and beyond renovation cover (losses related to renovations works) and home contents cover (losses related to your furniture, electronics, and other items you keep at home). After all, there's a lot you need to do after a fire, from finding alternative accommodations to clearing your damaged items.

Income's Enhanced Home Insurance has additional benefits that can reduce the emotional and financial stress of rebuilding your home. Here are some benefits that can be especially useful after a house fire:
Hotel stays
Unless you have a relative with a very large home, you need to pay for alternative accommodation until the smoke clears or while your home is being rebuilt. Income Enhanced Home Insurance can give you up to $350 a day if you need to stay in a hotel while your home is being repaired or reinstated.
Emergency cash allowance
In the aftermath of a fire, you need to buy clothes, toiletries, and other basic necessities to get back on your feet. If a fire makes your home unsuitable for living for at least 5 days in a row, Income Enhanced Home Insurance can cushion the blow of these unexpected expenses with an emergency cash allowance of up to $500.
Debris removal
The debris left by the fire needs to be cleared before any repairs can be done to your home. In a fantasy world, an entity like the HDB or SCDF will handle this for you at no extra charge. In the real world, however, you have to handle the debris clearance yourself.

It's rarely possible to do this alone, as there might be large chunks of concrete or heavy pieces of wood. A debris removal company gets the job done efficiently and safely, but their services aren't free. Fortunately, Income's Enhanced Home Insurance can help cover some of the debris removal costs, so you can move on to rebuilding your home.
Stress payment
Surviving a house fire is emotionally and mentally exhausting, so it's always good to get extra help. If your building, renovations, or home contents are completely and totally damaged by a fire, you can get a stress payment of up to $300. Use it to boost your home repair fund, to hire a professional cleaner, or to treat yourself to something nice after all you've been through.
Loss of a domestic pet
For many pet owners, their furry family members are more important than any valuable item they own. Losing a beloved cat or dog in a house fire can be absolutely devastating, so it's always good to have a home insurance plan that values your furry companion as much as you do.
Medical expenses for an injury
Smoke inhalation and burn injuries are the common fire injuries that land people in the hospital. In case this happens to you or your family members, Income Enhanced Home Insurance can cover up to $1,000 worth of medical treatments.
Worldwide family liability
Dealing with fire damage is one thing, but imagine dealing with angry neighbours if a fire originating from your home reaches theirs.

If the fire was accidentally caused by you or a family member, and you are legally obligated to compensate your neighbours, the worldwide family liability benefit can cover the amount awarded against you by the Singapore court. This benefit will also cover the legal costs and expenses you've accumulated throughout the lawsuit.
Complement your fire insurance with home insurance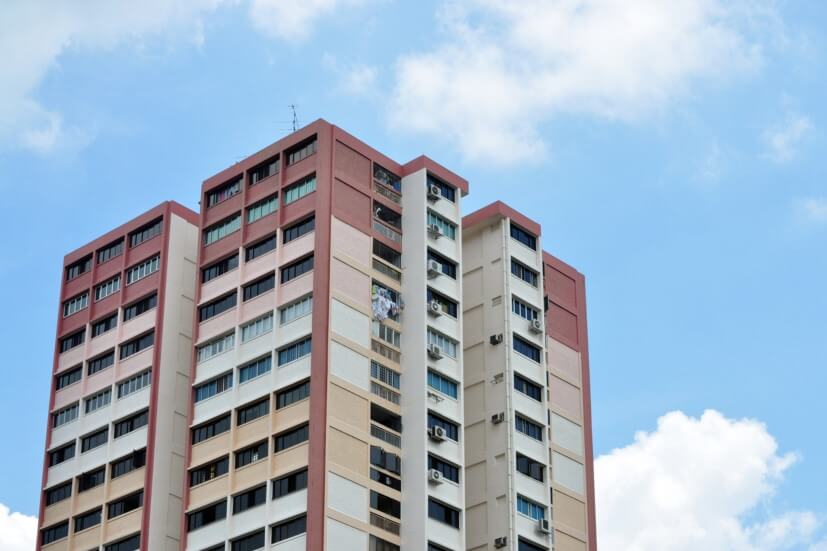 House fires can happen to anyone. They spread quickly and leave a lot of devastation in its wake. Be mindful about lit items that can spark a fire, and protect yourself from financial losses by complementing your fire insurance with home insurance.

In addition to covering your renovations, furnishings, and personal belongings, home insurance comes with cash benefits that make surviving a house fire more bearable. You also get protection for other non-fire events, such as flooding from burst pipes, break-ins, or accidents that happen to you or your family members at home.

With a plan like Income Enhanced Home Insurance, you get all these benefits plus the flexibility to decide your coverage amount. That way, you can avoid being over-insured or under-insured, and pay only for what you need. Get it online, or speak to one of our friendly advisors for expert advice on setting your coverage.
This article is meant purely for informational purposes and should not be relied upon as financial advice. The precise terms, conditions and exclusions of any Income products mentioned are specified in their respective policy contracts. For customised advice to suit your specific needs, consult an Income insurance advisor. This advertisement has not been reviewed by the Monetary Authority of Singapore. ​
These policies are protected under the Policy Owners' Protection Scheme which is administered by the Singapore Deposit Insurance Corporation (SDIC). Coverage for your policy is automatic and no further action is required from you. For more information on the types of benefits that are covered under the scheme as well as the limits of coverage, where applicable, please contact Income or visit the GIA/LIA or SDIC websites (www.gia.org.sg or www.lia.org.sg or www.sdic.org. sg).