The Ultimate Guide to Health Screenings In Singapore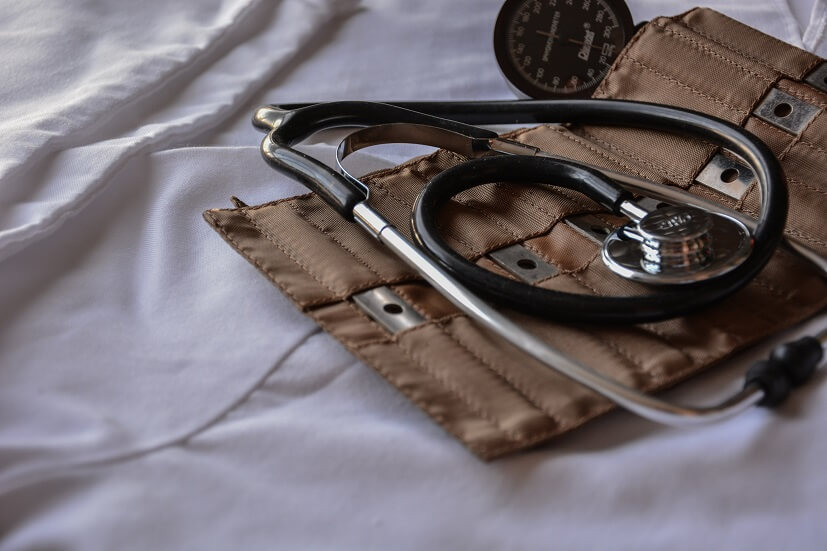 Most Singaporeans count themselves lucky to live in a country with one of the best healthcare systems in the world. And with Singapore being a rapidly ageing society, the need for optimal healthcare provisions is even more crucial in overcoming illnesses and prolonging life.
Despite this, the rate of non-communicable diseases (NCDs), such as heart diseases, diabetes (high blood sugar) and cancer, remain high in Singapore and is a leading cause of death.

While adopting a healthy lifestyle is important in the prevention of NCDs, it is just as important to undergo regular screening to allow early detection, intervention, and optimal outcomes from being treated early.
What is health screening and why is it important?
A health screening is a medical test or procedure done on healthy individuals or individuals who are at risk of having a particular disease.

Health screening is an important touchpoint in any given healthcare management pathway, be it for:
Identification of risks of diseases.
Putting preventive measures into place.
Facilitating the detection of diseases.
To many, it may be scary to undergo a health screening for fear of being diagnosed with a dread disease. Others may think regular screening is unnecessary and costly, but with regular health screenings, many 'silent' diseases (i.e. diseases which one may have but is not aware of as they can be symptomless) can be detected at an early stage which will increase chances of recovery and survival, and not to mention, reduce financial strains and loss of productivity at work (which, in many cases, translates into loss of income as well). As they say for cancer, "early detection saves lives".

Taking breast cancer as an example, studies have found that the global average treatment costs of Stage II, III and IV breast cancers were 32 per cent, 95 per cent, and 109 per cent higher than that of breast cancer treated at Stage I, respectively.


What types of health screenings are there in Singapore?
The Health Promotion Board (HPB) has put several health screening programmes in place to screen for long-term diseases such as high blood pressure and diabetes, selected cancers, and functional decline due to age.

They are split into three categories:
| Category | Recommendation | Explanation |
| --- | --- | --- |
| 1 | Suitable for population-level screening | This is for tests suitable for screening the general population and are proven to be clinically effective and cost-effective. |
| 2 | Suitable for individual-level decision | This is for tests which may be useful for high-risk population or there is some evidence that the test is effective but may or may not be cost-effective. |
| 3 | Not recommended | This is when there is insufficient evidence to decide on the usefulness of the tests, or there is substantial evidence that the tests are not cost-effective or they bring more harm than good. |
Now, these categories may or may not make much sense, but generally required or recommended health screening would fall under the first two categories. The third category is for tests like cancer markers which are not only expensive but are not entirely accurate and may bring about unnecessary worries.

Focusing on Category 1 tests for adults aged 18 and above, here's what tests you should consider having, based on age and gender:
Age Group
Screening for
Test
Suggested frequency (or as recommended by your doctor)
18 and above
High blood pressure
Blood pressure measurement
Once every two years
Obesity
Body Mass Index, Waist circumference
Once a year
Diabetes
Fasting blood glucose test, HbA1c test
Once every three years
25 to 29
Cervical cancer
Pap smear
Once every three years
30 and above
Human papillomavirus (HPV) test
Once every five years
40 and above
High blood cholesterol
Fasting lipis, non-fasting lipids
Once every three years
50 and above
Colorectal cancer
Faecal Immunochemical Test (FIT)
Once a year
Colonoscopy
Once every five to ten years
Breast cancer (females)
Mammogram
Once every two years
Tests which fall under Category 2, as aforementioned, may not be cost-effective and are only beneficial to a specific group of people who are present with risk factors such as:
Having a family history of genetic or chronic diseases
Having an existing medical condition
Being exposed to external risk factors such as smoking and excessive alcohol consumption
There is a long list of tests which fall under this category and here are some of the commonly known ones:
| Screening test | Details |
| --- | --- |
| Antenatal and pregnancy screening tests | Scans for abnormalities during pregnancy and in the baby growing in the uterus. |
| Bone mineral density scan | Scans for osteoporosis, which is a condition in which the bones' density and quality have reduced causing them to become weak and brittle. |
| Electrocardiography | Scans for coronary heart disease, a type of heart disease which develops when the arteries of the heart are not able to deliver enough oxygen-rich blood to the heart. |
| Kidney function test | Scans for any kidney disorders in individuals with diabetes, high blood pressure, or heart diseases, individuals aged 50 years and above who are smokers, and individuals with a family history of end-stage kidney failure. |
| Thyroid Function Test | Tests for thyroid disorders in individuals who are obese have an autoimmune disease, or in pregnant women with diabetes or adrenal disease (a hormone disorder). |
Where can one go for a health screening?
Health screening is offered in practically all public and private hospitals as well as private clinics in Singapore, ranging from basic or general screening packages to full-on comprehensive or executive screening packages. Polyclinics in Singapore offer health screenings as well, albeit only for specific diseases, such as diabetes, high blood pressure, and high blood cholesterol.
The difference between a basic package and an executive one is, of course, the number of screening tests offered within the package. That being said, many healthcare centres would also allow individuals to pick and choose specific testing from a full list of tests that they have.

Do be cautioned though – some packages offer screening tests that fall under Category 3 – expensive, unnecessary, and can produce false-positive results. It will be no different from doing a symptom search on the internet where everything comes out "cancer".

Regardless of the types of health screening available, it is always best to speak to your healthcare professional on their recommendations specific to you, which would benefit you (and your pockets) the most.
How much do health screening packages cost in Singapore?
All Singaporeans under the Community Health Assist Scheme (CHAS), Pioneer Generation (PG) and Merdeka Generation (MG) who are eligible for the national screening programme, Screen for Life (SFL), can enjoy heavily subsidised health screening at CHAS General Practitioner (GP) clinics at rates according to the types of card they hold with an SFL Invitation letter:
PG cardholders – $0
MG cardholders – $2
CHAS Blue or Orange cardholders – $2
CHAS Green cardholders (or eligible citizens) – $5
The screenings are for diabetes, high blood pressure, high blood cholesterol, colorectal cancer, and cervical cancer. While Permanent Residents are not eligible for SFL subsidies, they can still enjoy HPB's screening test rates at preferred CHAS GP clinics.

Otherwise, the prices of health screening packages offered in healthcare centres in Singapore would vary depending on the types of tests taken. Basic health screening packages can range anywhere between $40 to around $500, while comprehensive screening packages can go up to $800 or more. Additionally, some specific tests are a lot more expensive, so the cost can go up quite substantially.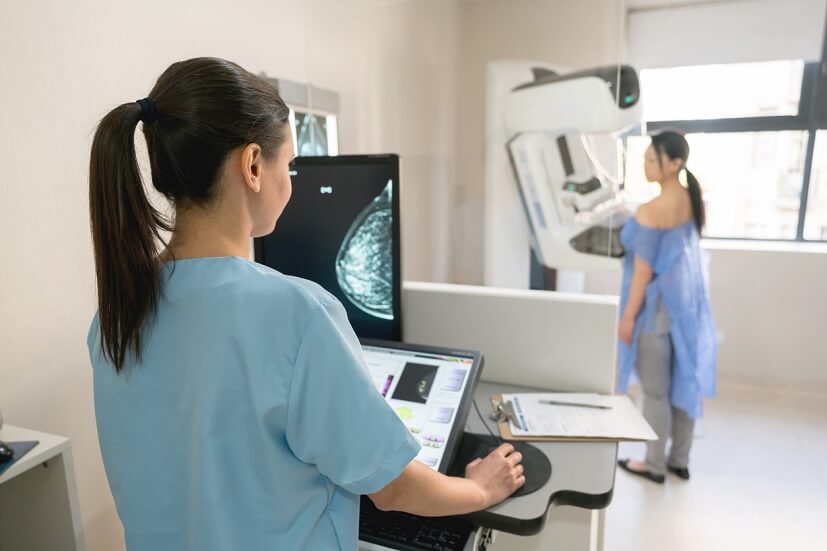 Can MediSave pay for health screenings that do not fall under the SFL programme?
MediSave can only be used to offset the cost for selected screenings including:
Mammograms – The payout will be under the MediSave 400 scheme which allows claims up to $400 per account yearly.
Colonoscopy – Claims of up to $1,850 per year can be made for the screening of colorectal cancer at approved colonoscopy centres.
Some insurers also offer insurance plans which cover selected health screening tests, such as Income's Lady 360, an insurance designed for women which provides protection for peace of mind against illnesses and conditions more prevalent to women. After the second year of the policy, a tailored health screening will be made available to the insured every two years.
After screening, what comes next?
Once your screening results are out and everything is 'A-Okay', it is important to continue going for regular health screening according to the suggested frequency, or as advised by your healthcare professional.

If your results are borderline or abnormal, the doctor may recommend further testing to provide an accurate diagnosis – after which, if necessary, provide suitable treatments and advice on lifestyle changes.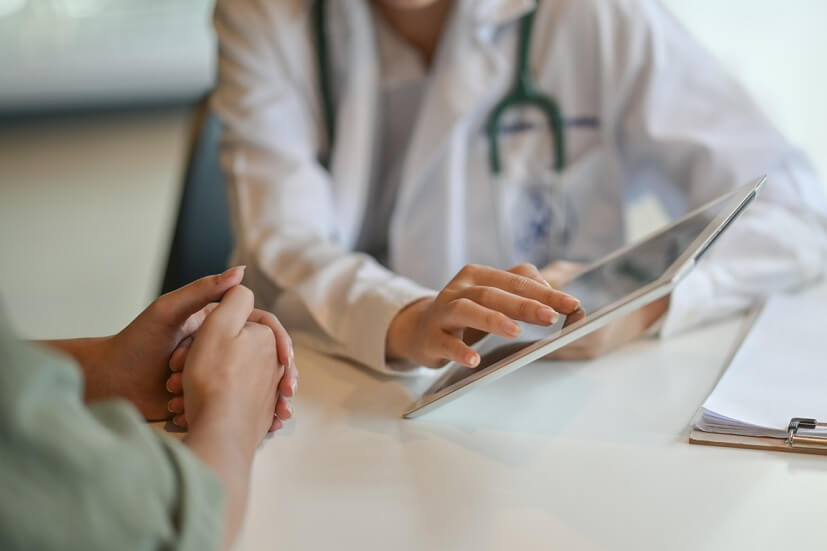 And what if the results show a dread disease?
If hospitalisation is necessary, the overall cost of treatment will undoubtedly increase. While falling sick is not part of the plan, it is always important to expect the unexpected and be readily protected for any unwanted possibilities.

This is where buying health insurance which covers hospitalisation can help to reduce your out-of-pocket expenses and getting life insurance which covers for dread diseases is crucial, not only for you but also for your loved ones. Additionally, purchasing protection plans from a young age ensure a lower premium as it may increase with the development or discovery of health issues that come with ageing.

Regardless, it is important to remember that with regular screening, diseases can be detected early, which will help in improving treatment outcomes and prevent further health and financial complications.
This article is meant purely for informational purposes and should not be relied upon as financial advice. The precise terms, conditions and exclusions of any Income products mentioned are specified in their respective policy contracts. For customised advice to suit your specific needs, consult an Income insurance advisor. This advertisement has not been reviewed by the Monetary Authority of Singapore.