My Superman Dad
By Douglas Yong, 12 June 2018
858
Growing up with a strict father was something I never appreciated as a child. His tough love – demonstrated through a no-nonsense attitude and firm decisions – was often misunderstood by my sibling and me.
Only as we became older and looked back on our younger days, we began to see past his firm demeanour and realise his best intentions. After all, it was through his strict teachings that we were imparted with pragmatic lifestyle habits and perspectives. He was a dad that kept giving and these were the best five lessons he gave to us.
1. My dad gave to the underprivileged
"The charity that is a trifle to us can be precious to others." That was one of our dad's favourite quotes and one that we could not relate to as kids.
Weekends meant dedicated family time, but our dad insisted on volunteering with one of his two days. Not only did he donate regularly, he also gave generously beyond monetary means – and he wanted us to be the same, if not better than him. He would bring us along to help pack daily necessities – food, clothing and medication, sometimes in stuffy warehouses with other volunteers and by the end of the day, we would be deadbeat. Needless to say, we grumbled a lot. We never fully understood why he would tire himself that much and it was only until we got older that we learnt to appreciate his compassion. When we were old enough to help with the delivery, it was then we truly saw his motivation. We first witnessed the living conditions of the underprivileged households and as we visited them more often, we also learned about their day-to-day lifestyle struggles – daily necessities that we took granted for, no matter how basic, were hard to come by for them. It definitely tugged our heartstrings as we began to develop an understanding to their hardships and gratitude to what we have.
2. My dad gave us hope during adversity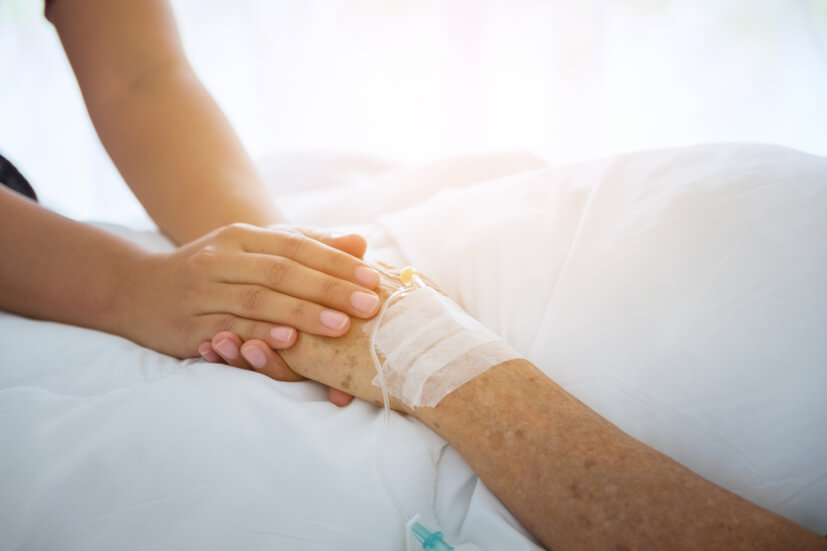 Since young, we were very close to our grandma and we frequented her place every weekend for family gatherings over meals. During one of the weekend mornings, she fell in the wet market and fractured her hip. I remembered everyone in the family rushing to the hospital together and we learned that she might not be able to walk again due to the extent of her injury. It was devastating to hear. Not only did she require multiple surgeries, the doctor also mentioned the need for long-term physiotherapy. Unbeknownst to us then, our dad utilised his emergency funds immediately – money that he diligently saved – to cover the costs.
We never quite understood his habit of saving frequently and when asked, he would always address the importance of "saving for the rainy day". Of course, as primary school kids, we were never grateful for his saving habits because he would choose to save spare cash over buying us the latest game consoles. Over the years when we found out about the hospitalisation payments, we gradually learned to comprehend the significance of savings and the balance between needs and wants. Now, not only do we save on the regular, we also make sure to protect ourselves with a
health insurance
plan in case of the unexpected.
3. My dad gave us holidays on a fixed budget
When we entered into tertiary education, friends around us were frequently going on solo trips or group holidays with friends. Our dad knew about it and was never stingy with letting us enjoy our youthful travels too. However, he would give us a fixed budget to work with. At first it felt very restrictive and sometimes admittedly frustrating, but it did not take long for us to truly understand the meaning of handling finances.
If we could save on a cheaper accommodation for extra money to visit more tourist sites, why not? On top of a fixed budget, our dad was adamant about always having
travel insurance
when travelling. We used to joke about of his
kiasu
behaviour whenever brought up the importance of insurance, but it was not long before his hard stance paid off. When my younger brother went on his graduation trip to Germany, he was met with severe food poisoning mid trip and was required to be hospitalized for two days with IV drips. The hospital bill came up to almost €400 (~SGD$600), including medication for the next one week. If not for our dad's persistence to stay covered, my younger brother's trip would have been way over budget.
4. My dad gave us a glass jar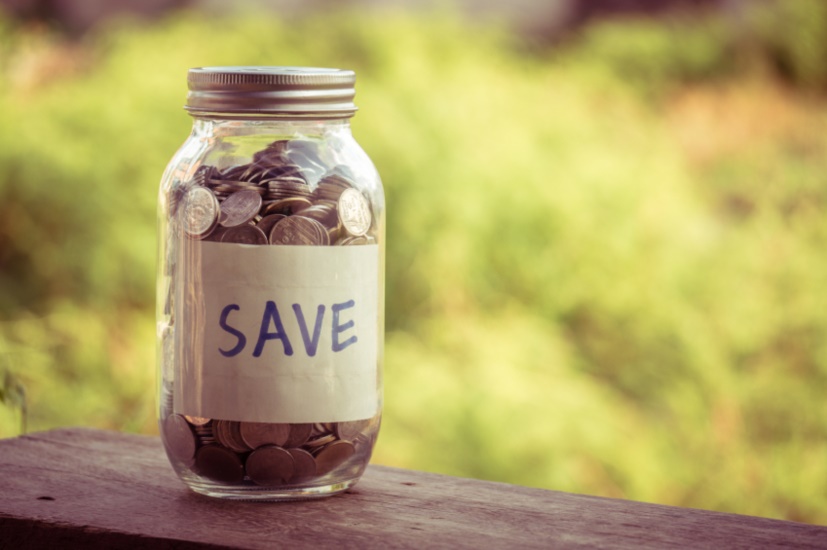 Perhaps the incident that holds the most significance in our memories would be the time he gave us a glass jar each when we started primary school. He told us that if we had an one-dollar coin from our daily allowance by the end of every day, we could place it into the jar. For every ten coins, he would too put one as a bonus. As kids, we never really understood the power of the dollar – until we each hit a full jar by three months and were excited that we saved up to our first $50. He gave us two options: To use the money on games and arcades or save it in a bank, which he would then top up another $50 for us. By the end of six months, we would be able to use the savings to our desire. Of course, then we were too young to appreciate his offer – our first $50 obviously got us too excited. But it was not before too many games and trips to the arcade that we soon realise the benefits of
compounding growth
. Why spend it for short moments of fun when we could let it grow further?
Back then, limited edition or deluxe edition console games could go up to as high as $80 per disc and whoever in school had one would become the hotshot. It was like a popular contest; every other student would look up to you and yearn to game at your house. Both of us then realised that we could have easily become the superstars, if only we had took up our dad's savings offer.
Of course, as we now look back, popularity contests in school are just childish antics, but through this experience we saw the significance of delayed gratification. Adopting the same mentality is equally important in maintaining a saving habit.
5. My dad gave our a health a nudge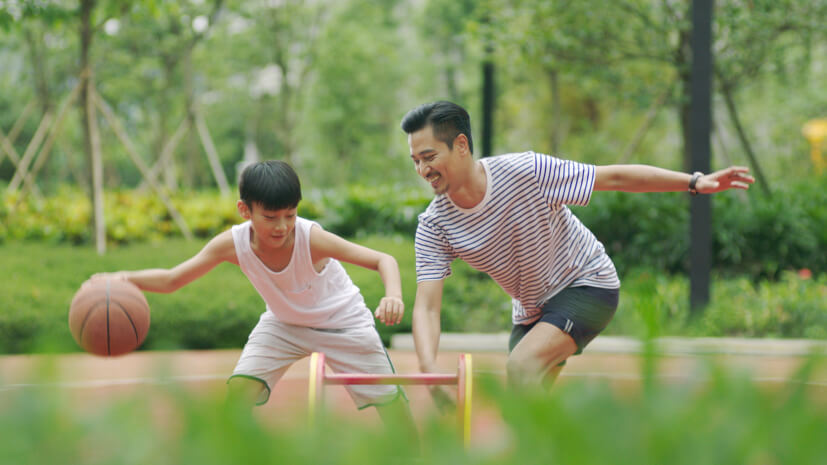 With the other free weekend day, our dad loved to bring us to community clubs whenever they introduce sports tryouts for children and youths in the community. Frisbee, baseball, touch rugby, you name it. Whatever is up for the week, dad would be ready to go. Of course, we preferred to stay at home with our gaming systems. "What if we don't like it?", "What if we get hurt?". We often tried to talk our way out of it, only because we were afraid of looking foolish while trying out sports that we were unfamiliar with. Our dad, however, insisted that if we did not try, we would never know what we would enjoy or even be good at.
Most importantly, he would add, was that if we did not maintain a good health, we would remain chubby. I have to admit, that scared us a little bit. He probably also knew we did not want to embarrass ourselves, and so he would emphasize the importance of good sportsmanship and, in his words, 'exercise perseverance' (yes I immediately recognized that attempt of a dad joke).
Our father influenced the way we approach life and through his tough love and teachings, we gained knowledge that could be applied to our lives. He may not be a wealthy millionaire, famous astronaut or a skillful brain surgeon – he is a simple man – yet he gave and taught us the most.
He is the greatest gift to our lives and more than we could ever ask for.
Happy Father's Day, Dad.
Important Notes:
This article is meant purely for informational purposes and should not be relied upon as financial advice. The precise terms, conditions and exclusions of any Income products mentioned are specified in their respective policy contracts. For customised advice to suit your specific needs, consult an Income insurance advisor.

This advertisement has not been reviewed by the Monetary Authority of Singapore.