4 Steps To Put #MeFirst & Achieve Your Financial Goals
By Lim Si Jie, 26 February 2019
2522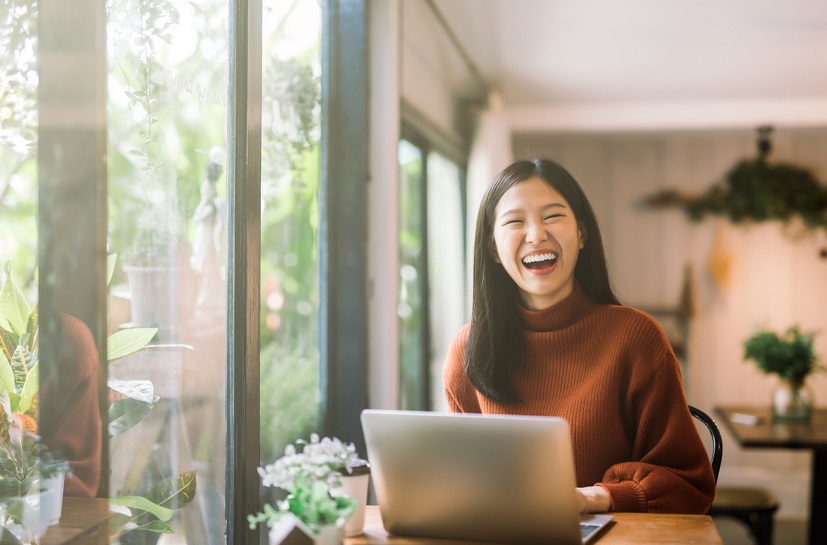 If you have a financial goal that you are looking to achieve this year, we have some steps to get you closer to those goals (and the life you want).

1. Budgeting: It Is Not As Hard As It Sounds
If you weren't taking charge of your finances last year, then now is the time to start getting in control. The first step is to stop wondering where your money went at the end of each month and instead start making plans for where you want it to go. This is called budgeting, which may sound daunting, but doesn't have to be.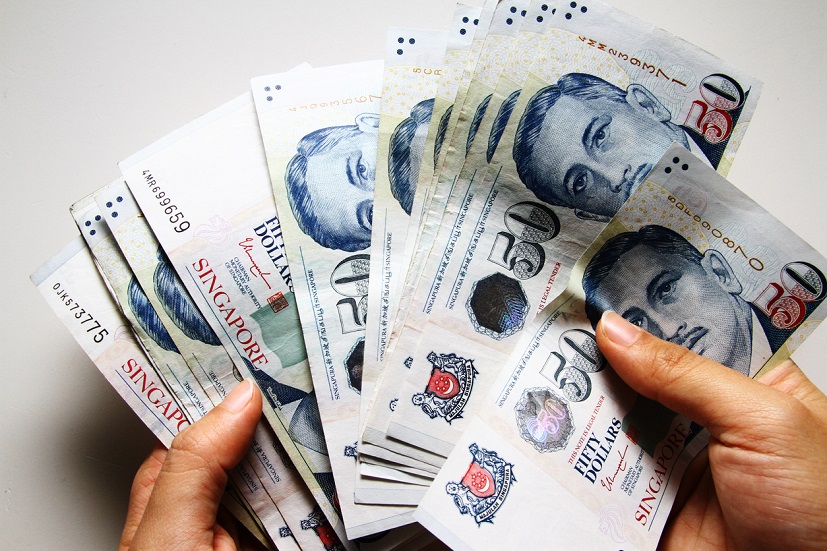 Image: iStock

It's As Simple As 50-30-20

The 50-30-20 rule was popularised by US Senator Elizabeth Warren. The gist of it is to allocate 50% of your income to things you need, spend 30% on things you want and keep the remaining 20% in savings or investments. If you don't have a budgeting strategy yet, this rule is an easy one for you to start with and you can make adjustments later after mastering the basics.

Using The Right Budgeting App

For starters, it's important for you to have a record of where your money is spent. A quick and easy way to do that is to use an expense tracking app that tracks your spends for you. Some apps like Seedly even summarise your money across multiple bank accounts. You can also stick to the iBanking apps of various banks, which have vastly improved their expense tracking features.



Review, Adjust And Repeat

Tracking your expenses is only the start. The more important step is to review your actual spending against your planned budget. If you are within budget, that's great. If not, try adjusting your budget or cutting back on your spending. As you perfect this step, your budgeting will only get better and better. But never let complacency get the better of you. Make sure you repeat and execute this step with great conviction.

2. Making Smarter Choices
When it comes to managing your finances, less can be more if you know how to maximize your dollar value with smarter choices. If you can do without something, eliminate it completely. And if you can't, try to be smarter about it.

Tips On Managing Lifestyle Spending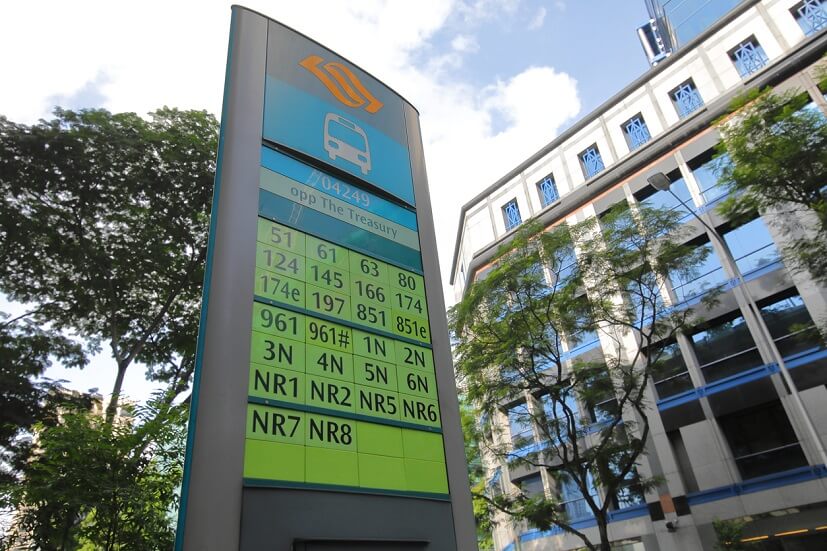 Hands-up if you are guilty of spending more for convenience, like booking that Grab instead of taking the bus, or ordering food delivery when there's a perfectly good coffeeshop a block away.

If you regularly Grab to work, consider switching to public transport. If you really cannot make that switch, then try finding ways to minimize that spending, for instance, pre-booking GrabHitches instead of booking GrabCars last minute during the peak hour surge.

Another area of lifestyle spending you can cut back on is your fashion spending. Looking good doesn't have to come at the expense of your savings. Try switching from your favourite blogshop to Taobao. Taobao is like a treasure trove of affordable clothing with decent quality. Sometimes, you can even find the same design on Taobao at a fraction of the price.

What about necessities?

Once you have gotten your lifestyle spending in control, try to minimise your spending on necessities.

Electricity is one of those things you use every day. But did you know that you can reduce your electricity bill just by switching your electricity provider? With the opening of the electricity market in Singapore, you have the choice of choosing your preferred electricity provider rather than sticking with the default, Singapore Power. Switching over to another electricity provider could help you reduce your electricity bill by at least 15%.

Here's another necessity spending that you can cut back on: your mobile subscription. New telcos like Zero One and Circles.Life are offering huge data usage plans while the incumbents are raising data usage limits to fend off the newcomers. If you have the tendency to exceed your allocated data usage, it's probably time to consider SIM-only plans with expanded data usage.

3. Take charge of your savings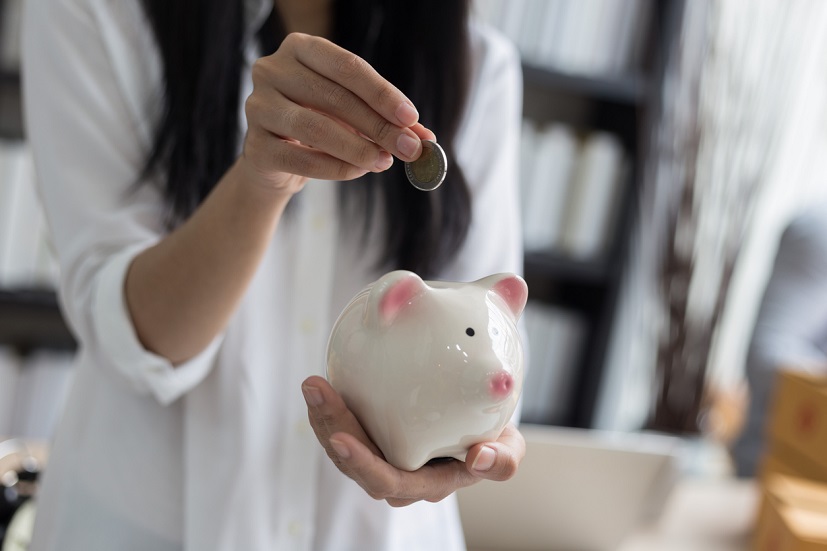 Everyone knows the importance of saving – for emergencies, for big-ticket items or simply for your retirement. But how many of us really taken steps to ensure we have this all nailed down?

Saving for emergencies

At the very least, we all need a "rainy day" fund, important so that we don't end up broke when there's a sudden loss of job. A good start would be having 3-6 months of your monthly salary, preferably in cash, or in highly liquid assets so that you can access the money quickly when you need it. As easy as it may sound, it takes commitment to constantly place your personal needs first and say no to certain spends – especially when it comes to social spends in the company of your loved ones – so that you can be independent and in a better space to care for others when the need arises.

Disciplined Savings

If you're having trouble resisting the temptation to spend, we have a tip for you: Learn discipline with a savings plan!

With a savings plan, a portion of your income directly goes into savings every month before you can even start thinking of ways to spend it. For those with poor discipline, a savings plan can be a godsend – out of sight, out of mind.

Quick Tip: There are a variety of options for you to start saving. Income has a suite of saving plans for you to choose from. Check out how you can start saving with Income's Gro Sure Saver, Gro Saver Flex or Gro Retire Flex. See which plan best suit your needs by connecting with an advisor today.
4. Avoid Emergency Expenses with Good Coverage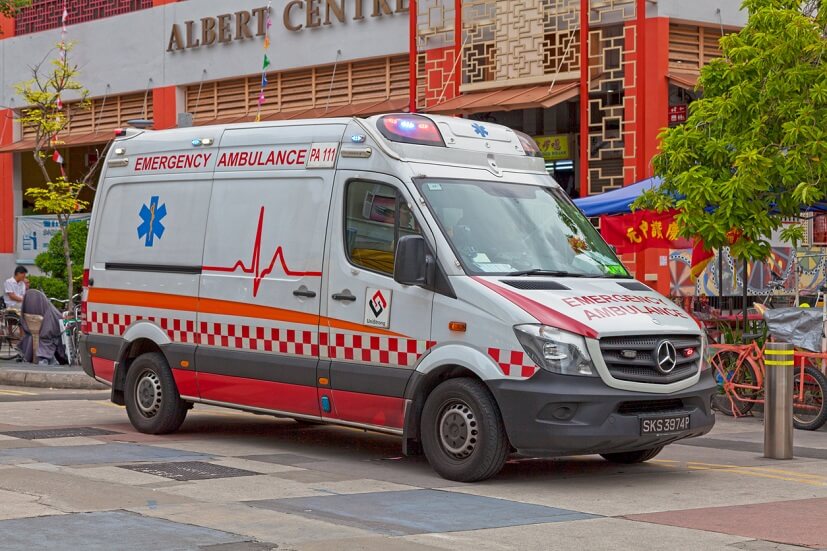 While you may think your "rainy day" fund has you covered in case of emergencies, medical expenses often add up. To avoid having to dig into your savings during times of need, make sure you're sufficiently covered by the appropriate insurance plans.

Few people have a clear idea of what kind of insurance coverage they have and some of us may not be sufficiently covered in the five key areas of insurance (life, health, critical illness, disability and personal accident). Start by listing all the insurance policies you currently have and see what gaps you have in your coverage, and then top-up for the appropriate plans to get yourself covered as soon as possible.

It's smarter to make sure you're covered before such a problem arises. Not only can insurance help cover your medical and hospital bills, it can also help you with costs that may not have occurred to you – like providing you with money in case you can't work so you can pay for your daily expenses or mortgage.

Quick Tip: Not sure what insurance coverage you are lacking or whether you have an insurance gap to fill? Let our financial advisor help you out.

Act On These Simple Steps Today
Perhaps, the most important step of all is to take the first step towards achieving your financial goals. Now that you already have the formula for success right in front of you, the only thing that stands between you and your financial goals is you. Let your financial goals take flight by taking that first step that place your personal needs first. That's #MeFirst.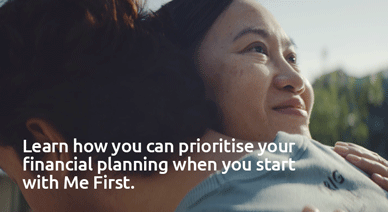 Important Notes:
This article is meant purely for informational purposes and should not be relied upon as financial advice. The precise terms, conditions and exclusions of any Income products mentioned are specified in their respective policy contracts. For customised advice to suit your specific needs, consult an Income insurance advisor.

This advertisement has not been reviewed by the Monetary Authority of Singapore.