24 June 2021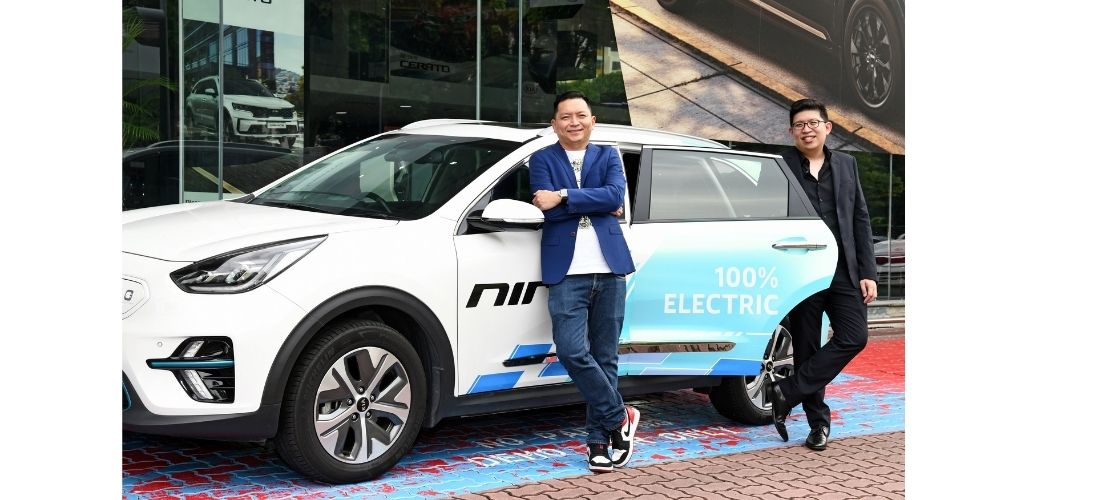 SINGAPORE, 24 June 2021
– NTUC Income (Income) further consolidates its position as one of Singapore's leading motor insurers by extending usage-based motor insurance (UBI) to electric vehicle (EVs) owners.
The UBI model not only makes motor insurance more flexible, affordable and accessible for EV owners, it also supports the company's commitment to insure all EVs in Singapore as part of its push towards Singapore Green Plan 2030 by accelerating EV adoption in Singapore.
With the understanding that customers want control and the ability to track and monitor their mileage and corresponding motor insurance premiums at their fingertips, Income is partnering Southeast Asia's largest automotive marketplace, Carro, to seamlessly integrate its AI-enabled dynamic pricing system with Carro's in-vehicle telematics technology. The integrated system enables Income and Carro to start calculating motor insurance premiums backed on the tracked mileage of insured EVs from the moment the driver drives off, and stops when the car is stationary and the engine is switched off. The corresponding insurance premiums is derived from the mileage tracked and billed to the driver monthly.
Peter Tay, Chief Digital Officer, Income
said, "We are leveraging insurtech to optimise customer-centricity and the combination of Income's and Carro's tech capabilities is empowering customers to be updated about their mileage and premiums to the latest hour. As consumer lifestyles evolve and priorities change in the uncertain environment we live in today, motor insurance needs to be more flexible and cater to the personal needs of individuals. We are excited to find in Carro, a partner who shares our quest for best-in-class customer-centricity and innovations to serve customers better."
"The EV landscape will evolve as we accelerate towards the goals of Singapore Green Plan 2030. For Income, we are keeping our pulse on developments in this area and are staying agile to respond to evolving needs and to scale demand, where necessary. For example, the future of electric motorcycles in Singapore is a space that's keeping us excited at Income and we are eager to respond to needs with innovative insurance models, in addition to our usage-based one," added Peter Tay.
Available via a new self-service platform
"Covered",
Income's latest usage-based insurance model allows EV owners to choose from three types of usage-based motor insurance plans - comprehensive, third-party, and third-party with fire and theft. They can also receive accident assistance by
Income's Orange Force
, while having the added flexibility of going to their preferred motor workshops for car servicing, and claims to be reimbursed by Income according to the policy's terms and conditions.
Aaron Tan, CEO and Founder of Carro,
said, "We're proud to partner NTUC Income in launching Covered, which leverages AI technology to grant better savings, improved transparency and greater flexibility to all types of car owners, including EVs. We're particularly excited about the EV movement in Singapore and we look forward to supporting drivers in embracing a greener future for transport."
UBI model enables greater flexibility and savings for EV owners with different lifestyles
Income's UBI offering aligns to the lifestyles of different EV drivers with lower mileage on the roads, such as weekend car drivers, new drivers, stay-at-home parents, as well as those who are working from home often. Customers are set to enjoy greater savings as they pay for motor insurance premiums according to their car mileage.
To sign up for Income's usage-based motor insurance, EV owners can visit
"Covered"
to input their EV make and model, in addition to age and years of driving experience to obtain usage-based motor insurance rates per kilometre, and make their purchase instantly.
"We are taking our commitment to insure all eligible EVs now and in the future seriously as we collectively work towards a more sustainable future for everyone. As such, we are also looking to sharpen our innovative approach to pricing risk by incorporating new safety and technology features that take into consideration a driver's behaviour, such as impact on brakes and speed limits, to enable more personalised offerings," added Tay.
To learn more about how Income is supporting EVs, please visit
insurance.income.com.sg/ev/
.