Update on Operations
Please take note that visits to our Motor Service Centre continue to be by appointment only. Call us at 6789 5000 (Mon-Fri, 7am-10.30pm) to make your appointment.
Here's what we offer.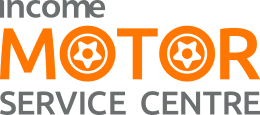 Income's Motor Service Centre (MSC) is a one-stop depot set up to offer Income Motor Insurance policyholders unparalleled service in the event of an accident.
Serving as an Accident Reporting and Damage Assessment Centre, MSC is staffed by Customer Care Executives who are experienced in damage assessment and accident reporting procedures.
These specially trained Executives will also act as liaisons with other parties involved in the accident and workshops. They will ensure that the repairs, which come with a one-year warranty, are done to a high standard before releasing the vehicles to customers.
Learn how our Motor Service Centre can assist you.
Location and opening hours
Address
UB. One, 81 Ubi Avenue 4
#01-18/19,
Singapore 408830


Operating hours
Monday to Friday: 9am – 6pm
Saturday: 9am – 1pm
Closed on Sunday and public holidays

There will be a priority hour from 9am to 10am for the elderly and expectant mothers. Please call us at 6789 5000 (Mon-Fri, 7am-10.30pm) to make your appointment