Insurance Checklist For Couples Getting Married In Singapore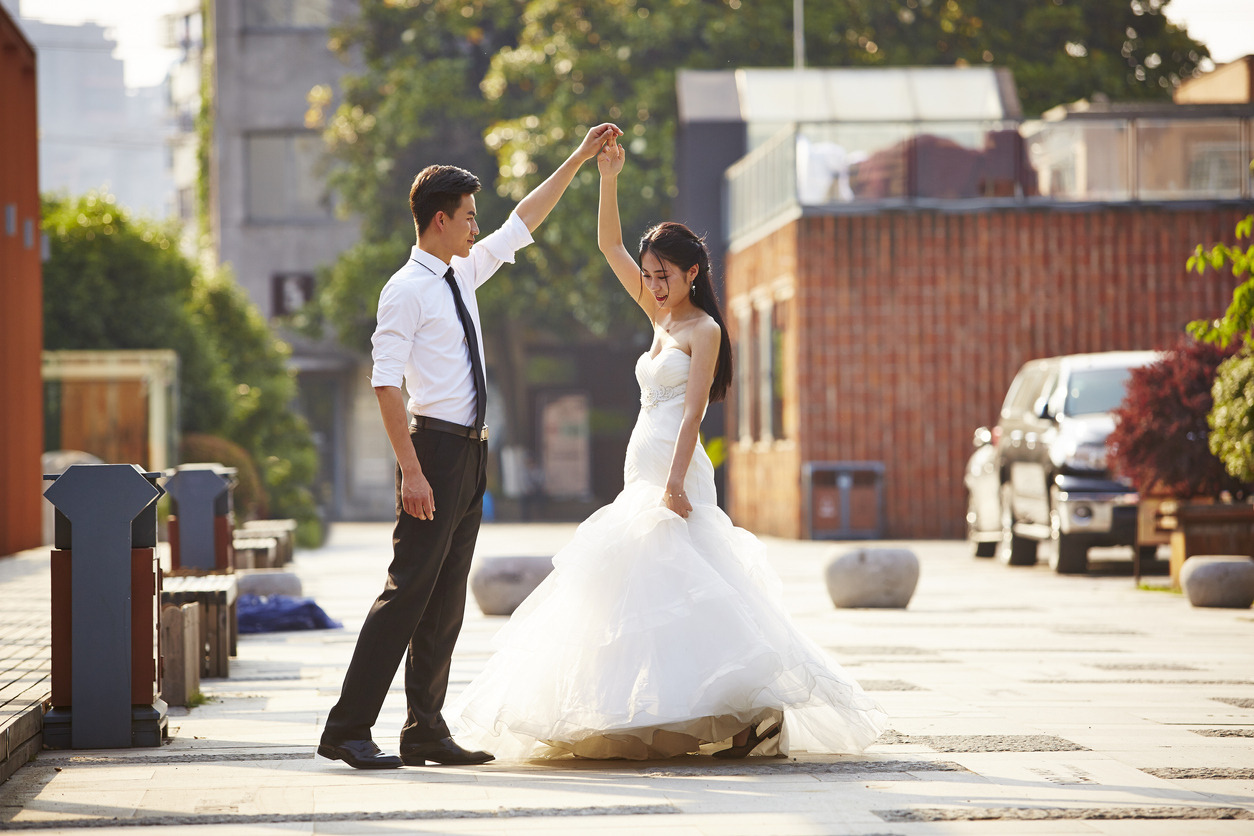 Tying the knot is an exciting and life-changing event filled with love, happiness, and new responsibilities. As couples in Singapore prepare to take the plunge into marital bliss, there's one crucial aspect that often gets sidelined amidst the whirlwind of wedding planning: insurance.
Understandably, insurance isn't often the first topic that springs to mind when considering shared responsibilities in a partnership.
Yet, establishing a robust financial base is a crucial aspect of being prepared for whatever life might throw your way. It's essentially about equipping yourselves to withstand life's unforeseen challenges.
In this article, Income guides you through the importance of insurance for newlyweds and highlights the must-have policies to ensure you're both covered on this wild ride called marriage.
1. Life Insurance
Life insurance is particularly important for newly married couples as it provides financial protection and peace of mind for the surviving spouse in the event of unexpected circumstances.
There are various types of life insurance policies available, including:
Term Life Insurance
Term life insurance provides coverage for a specific period and is designed to offer pure protection without any investment component. Products like these pay out only in the event of the insured's death or if they are terminally ill and within the coverage term, offering vital financial support to the insured and their dependents when they most need it. In fact, term life insurance plans can be enhanced with Total Permanent Disability (TPD) and Critical Illness (CI) coverage as well.
However, if the insured outlives the policy term, there is no payout, and the coverage ends. Term life insurance policies typically have lower premiums compared to other types of life insurance, making them more affordable for young couples.
Whole Life Insurance
Whole life insurance provides lifelong coverage and uniquely combines both protection and wealth accumulation within a single policy. It typically includes coverage for death or terminal illness for life. Each policy has a specific sum assured that will be disbursed to the beneficiaries upon the occurrence of the insured event.
The accumulation of future bonuses or cash dividends will build up and form policy's cash value. ​If the policy is surrendered, the accumulated cash value over time can be used to supplement retirement income or cover other financial needs. ​Whole life insurance premiums are generally higher than term life insurance premiums but offer long-term financial protection and cash value benefits. Similar to term life insurance, coverage can be enhanced for whole life insurance plans as well.
Income Insurance offers a range of life insurance solutions tailored for couples.
2. Personal Accident Insurance
Personal accident insurance provides financial compensation to the insured in the event of an accident resulting in injury, disability, or death. This type of insurance is essential for newly married couples if active living is part of your lifestyle. This plan helps to cover unexpected medical expenses and loss of income in the event of an accident. Our Personal Accident Insurance is curated to safeguard you in various circumstances. The key features are segmented into the following categories:
Disability coverage: In the unfortunate event of a permanent disability1 due to an accident, the plan offers compensation of up to $1,500,000.

Medical expense coverage: Receive up to $20,0002 for medical expenses for every injury due to an accident. This plan also provides coverage for reimbursement for cost of diagnostic procedures and tests for broken bones or fractures due to an injury.

Treatment and rehabilitation coverage: The policy offers reimbursement for post-accident home modifications and physiotherapy expenses incurred due to accidents. We cover chiropractors and TCM treatments in the event of an accident, including sports injury3.
Infectious diseases coverage: Coverage for protection against 21 infectious diseases4 such as Dengue Fever and Avian Influenza or 'bird flu' due to influenza A viral strains H5N1, H9N2, H7N7, H7N9, or H1N1.
Carefully assess these additional benefits and choose a policy that offers the most suitable combination for your needs. Explore Income Insurance's personal accident insurance policy, PA Assurance.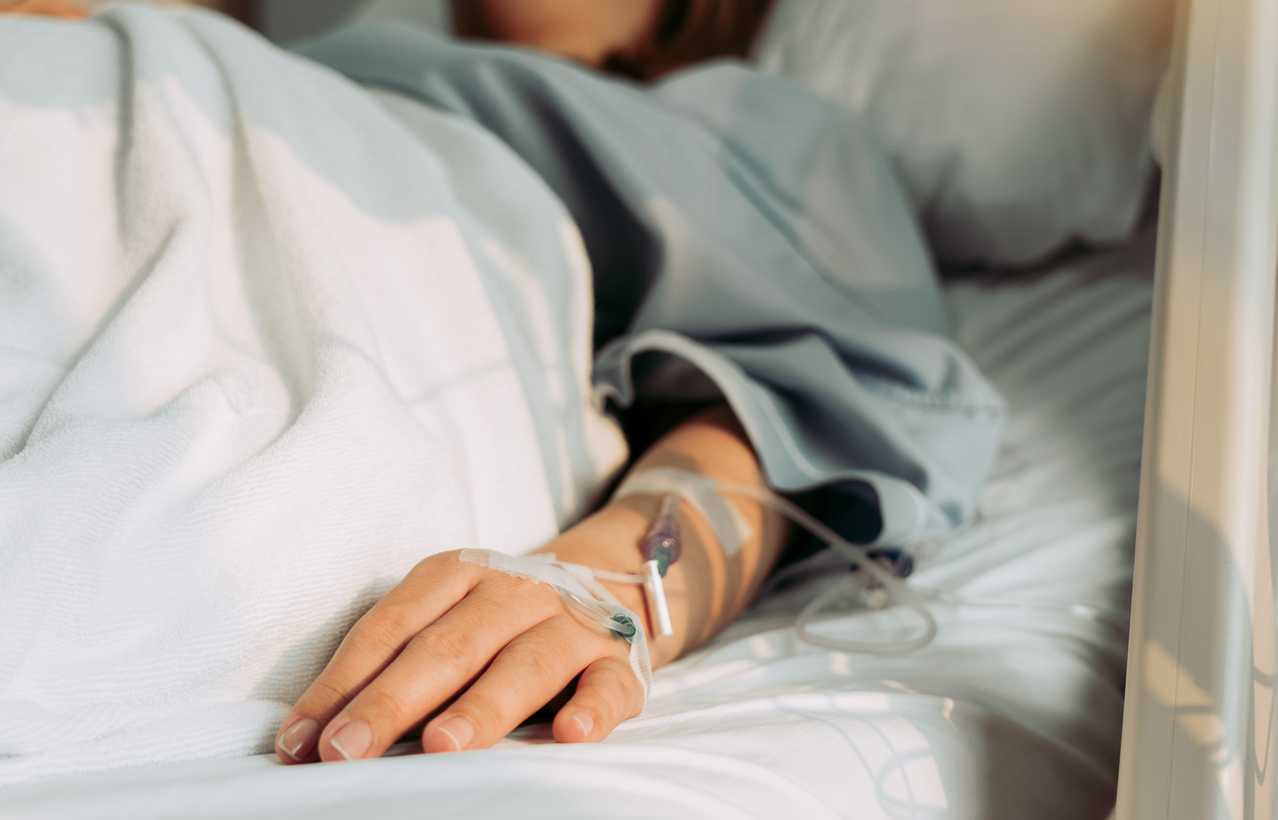 3. Health Insurance
Health insurance is a policy designed to cover hospital and surgical expenses incurred due to illness or injury upon admission to hospital.
For newly married couples, having health insurance is vital as it ensures that they have access to quality healthcare without incurring significant financial burden.
At Income Insurance, we extend comprehensive health insurance solutions to individuals and families. For instance, we offer integrated shield plans such as the Enhanced IncomeShield plan.
This specific plan is designed to provide an added layer of coverage over and above the MediShield Life (MSHL) benefits, a fundamental health insurance scheme for all Singaporeans and Permanent Residents. A significant advantage of the Enhanced IncomeShield plan is that it can be partially financed using MediSave, making it a cost-effective solution for extending your healthcare coverage.
Find out more about the range of comprehensive health insurance solutions for individuals and families offered by us.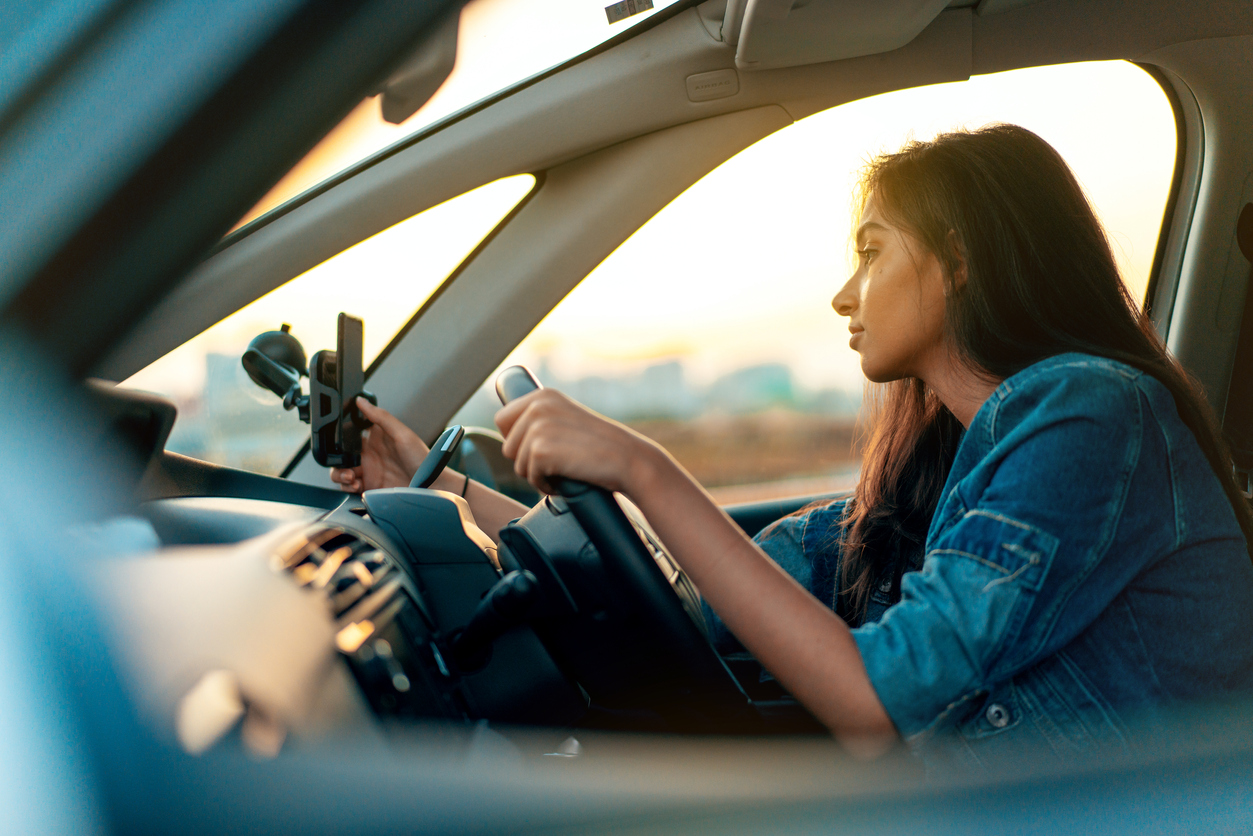 4. Car Insurance
Car insurance is an essential consideration for newlyweds, especially if they plan to ​purchase a car together or already own a vehicle. It provides financial protection against loss or damage to their vehicle, as well as coverage for liabilities arising from accidents involving the insured car. With the excitement of starting a new life together, it's crucial to have adequate car insurance coverage to safeguard against unforeseen events and maintain financial stability.
When selecting a car insurance policy, couples should consider the following factors:
Vehicle value: Consider the market value of your vehicle and the potential cost of repairs or replacement in case of an accident. A higher-value vehicle may warrant a comprehensive policy, while a lower-value vehicle may be sufficiently covered with a third-party fire and theft or third-party only policy.
Usage: If the couple relies heavily on their car for daily activities, such as commuting to work or frequent road trips, opting for more comprehensive coverage can minimise financial risk in case of an accident.
Desired coverage: Determine the level of protection you want for your vehicle, considering factors such as potential repair costs, the likelihood of theft, and the risk of accidents.
Budget: Consider the premiums for different types of policies and choose one that fits within the newlyweds' budget while providing adequate coverage for their needs.
Personal Assistance: For additional peace of mind and on-the-spot assistance, couples can consider a policy that provides roadside accident assistance. A dedicated Accident Response team will ensure your safety by providing roadside accident assistance, while informing you on the next course of action.
Explore Income Insurance's comprehensive car insurance, DrivoTM Car Insurance that provides exclusive roadside accident assistance from Orange Force to cater to the diverse needs of newly married couples. Our ambassador will arrive at the scene within 20 minutes and all our motor policyholders get to enjoy this exclusive service.
5. Home Insurance
They say home is where the heart is, but home insurance is where the peace of mind is. Safeguard your humble abode and its contents with a policy that covers everything from fire to theft to accidental damage.
When choosing a home insurance policy, consider the following factors:
Property value: Assess the value of your property, including the building structure and any renovations5 made. Select a policy that provides sufficient coverage to rebuild or repair the property in case of a covered loss. The sum insured should reflect the property's current reinstatement costs, keeping in mind any potential changes in construction and renovation costs over time. To assist you in determining a realistic estimate of your home's worth and subsequently, the coverage needed, consider using our Home Net Worth Calculator.
Coverage for contents: Home insurance policies can also cover the contents6 of the property, such as furniture, appliances, and personal belongings. Newlyweds should evaluate the total value of their possessions and choose a policy that offers adequate coverage to replace or repair items in case of loss or damage.
Additional benefits: Some home insurance policies offer added benefits, such as alternative accommodation if the insured property becomes uninhabitable due to an unexpected event such as fire. This can be particularly helpful for newlyweds who may not have the financial resources to secure temporary housing in case of emergencies.
Policy exclusions: Review the policy exclusions carefully to ensure you understand what is not covered by the insurance. Common exclusions may include damage from wear and tear, neglect, or intentional acts. Consider purchasing additional coverage or endorsements to protect against specific risks not covered by the standard policy.
When choosing a home insurance policy, consider factors like adequate coverage for your property, including renovation and contents, and if you wish to insure your high-value possession at full-value coverage7.
For couples seeking a more comprehensive level of coverage, an all-risk home insurance policy, Income's Home Ultimate Protect offers such coverage, ensuring a broad range of protection for your property. Explore Income's Enhanced Home Insurance for affordable coverage depending on your needs.
Both our plans include a complimentary 24/7 Emergency Home Assistance Service8 for urgent home repairs.
6. Endowment Plans
Endowment plans are financial products which mainly aim to help individuals grow their savings. Some of these plans offer flexibility at the outset; policyholders have the autonomy to decide the premium amount and frequency of payment according to their convenience and financial situation.
This not only offers customisation but also instils a disciplined habit of regular saving, thereby promoting a more structured approach to financial planning.
Key features of endowment plans include:
Fixed maturity period: This is the duration your funds require to grow. The maturity periods for endowment plans can vary, depending on your specific plan and financial goals.
Guaranteed cash values and non-guaranteed bonuses: Endowment plans typically offer a cash value. Additionally, you may receive non-guaranteed bonuses. These are shared profits from the insurer's participating fund.
Starting an endowment plan is advantageous as it helps build disciplined savings habits, enables you to leverage the benefits of compound interest, and assists in achieving mid-term and long-term financial goals.
For example, endowment plans are a suitable tool for planning for expenses like a child's education or your retirement. The right endowment plan aligns with your unique needs and financial priorities.
Explore Income's range of savings products.
Purchase the right insurance from Income
As newlyweds in Singapore embark on their new journey together, ensuring they have a solid financial foundation is crucial. This includes having the right insurance policies in place to protect their lives, health, property, and possessions.
Income Insurance offers a range of tailored solutions for couples, including life, health, personal accident, endowment, car, and home insurance policies, catering to their unique needs and circumstances.
By exploring these options and securing the appropriate coverage, newlyweds can enjoy peace of mind as they build their lives together, knowing they are well protected against life's uncertainties.
1 This benefit limit is applicable under Plan 4. It is subject to the scale of compensation as shown in the Policy Contract. We pay this benefit if you become permanently disabled within 12 months from the date of accident.
2 This benefit limit is applicable under Plan 4. We pay for the medical expenses for injury due to an accident up to the maximum benefit limit or up to a period of 12 months from the date of the accident, whichever comes first.
3 Coverage for sports injury is subject to the terms and conditions of the policy. Please refer to the policy conditions for the full list of exclusions.
4 This plan does not cover infectious disease diagnosed within 14 days from the policy start date as well as any infectious disease which has been announced as:
(a) an epidemic by the health authority in Singapore or the Government of the Republic of Singapore; or
(b) a pandemic by the World Health Organisation (WHO), from the date of such announcement until the epidemic or pandemic ends.
5 Renovations means improvements and additions made within the premises by you or any previous owner or tenant in the form of fixtures and fittings. For example, this could include flooring, built-in wardrobes and kitchen cabinets. They do not form part of the building cover.
6 Contents means any physical and movable household items or personal belongings including money and valuables kept within the premises that belong to you or your family members. But it does not include, amongst other items, motor vehicles, pets and items connected with your business or trade. Please refer to the policy contract for the exclusions and the benefit sub-limits for each type of content.
7 Specific items covered at full value means the personal belongings which are covered either within your premises or worldwide or the contents which are covered within your premises, up to their respective full replacement values, as shown in the schedule.
8 Income has arranged for our appointed Emergency Home Assistance provider to assist policyholders with the search for emergency plumbing, electrician, locksmith, pest control and air-conditioner repair services 24/7, subject to policy conditions. This is a complimentary service provided to you. It does not form part of the benefit provided under Home Ultimate Protect's policy contract. Income reserves the right to amend or discontinue the services at any time at its sole discretion without notice.
This article is meant purely for informational purposes and should not be relied upon as financial advice. The precise terms, conditions and exclusions of any Income products mentioned are specified in their respective policy contracts. For customised advice to suit your specific needs, consult an Income insurance advisor. This advertisement has not been reviewed by the Monetary Authority of Singapore. ​
These policies are protected under the Policy Owners' Protection Scheme which is administered by the Singapore Deposit Insurance Corporation (SDIC). Coverage for your policy is automatic and no further action is required from you. For more information on the types of benefits that are covered under the scheme as well as the limits of coverage, where applicable, please contact Income or visit the GIA/LIA or SDIC websites (www.gia.org.sg or www.lia.org.sg or www.sdic.org. sg).