Graduation Trip on Hold: 5 Hidden Gems for Your Long-Awaited Adventure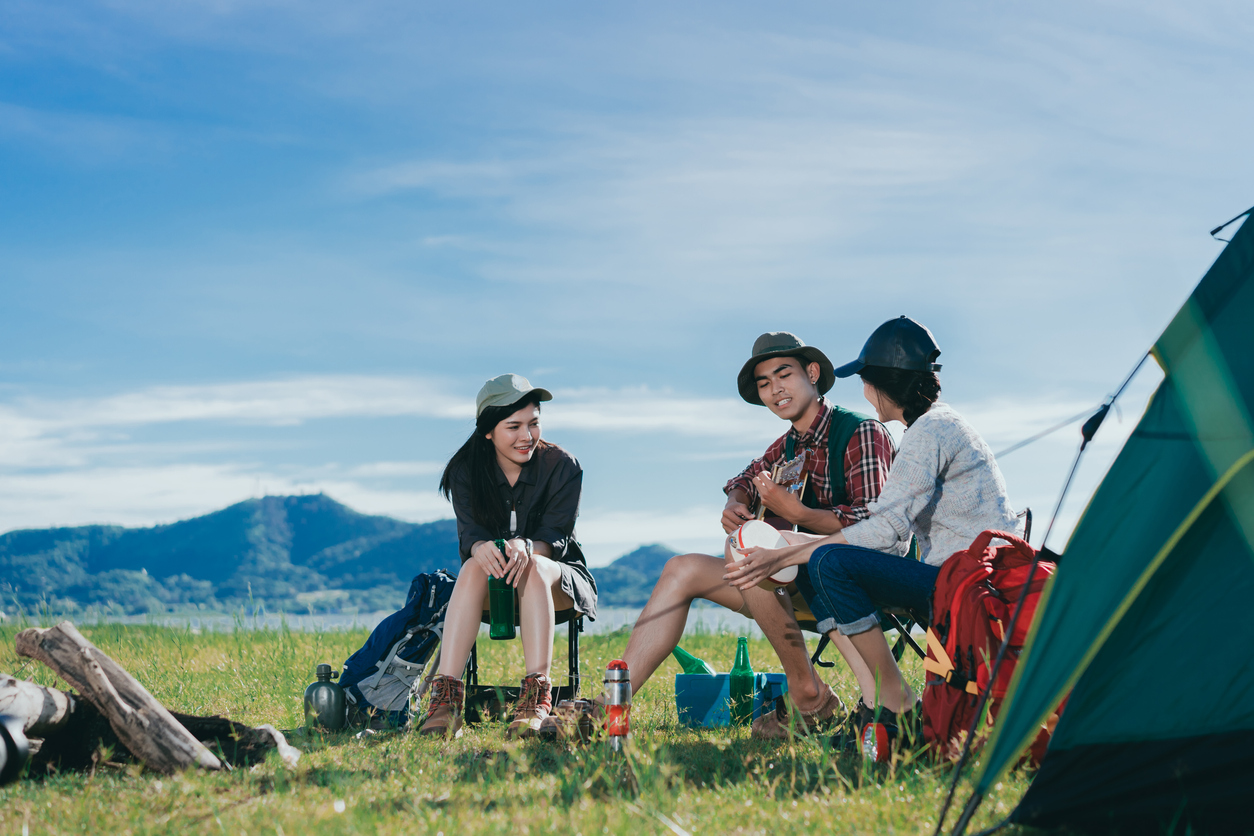 Graduation is a time of celebration, reflection, and anticipation for what lies ahead. One common tradition is the much-awaited graduation trip, a chance to discover new horizons, take a well-earned break, and create lasting memories with friends.
Yet, planning this momentous trip may sometimes be challenging. From syncing schedules to saving enough to make the trip worthwhile, these hurdles can result in delays.
But if you've been dreaming about your graduation trip, why not look beyond the usual tourist hotspots? Embark on a journey to discover lesser-known, affordable destinations, perfect for solo travellers and groups alike. Here are a few ideas to get you started.
Nestled in the crossroads of Europe and Asia, Tbilisi, the capital city of Georgia, paints a magnificent portrait of historic architecture, modern attractions, and picturesque landscapes. With its cobblestone streets, quirky art cafes, scenic wine country, and friendly locals, Tbilisi truly is a hidden gem awaiting your exploration.
Must-do activities
Tbilisi, with its rich past and evolving present, offers a plethora of activities to include in your graduation trip. Explore the Dry Bridge Flea Market, a treasure trove of antiques, arts, and housewares. Visit the ethereal Chronicle of Georgia monument, often referred to as the "Stonehenge of Tbilisi". Don't forget to enjoy a rejuvenating bath at the Abanotubani district's sulphur baths, a Tbilisi tradition that dates back centuries.
Cultural experiences
A visit to Tbilisi is akin to stepping into a living, breathing history book. Start your journey at the Narikala Fortress, a hilltop sentinel that provides stunning panoramas of the city. Then, wander through the labyrinthine streets of Old Tbilisi, soaking up the diverse architectural styles, from Mediaeval to Art Nouveau.
Feast on Georgian cuisine, a culinary melting pot with influences from Europe, the Middle East, and Russia. Don't miss out on trying Khinkali, dumplings stuffed with meat and spices, and Khachapuri, a cheese-filled bread that's a national favourite.
Best time to visit
While Tbilisi is a city for all seasons, the spring months from April to June and the crisp fall months of September and October offer the most pleasant weather – perfect for walking tours and outdoor explorations.
How much do you need in Tbilisi, Georgia?
Celebrating your graduation with a week-long trip to Tbilisi? You should budget roughly SGD290 per person for this unforgettable experience.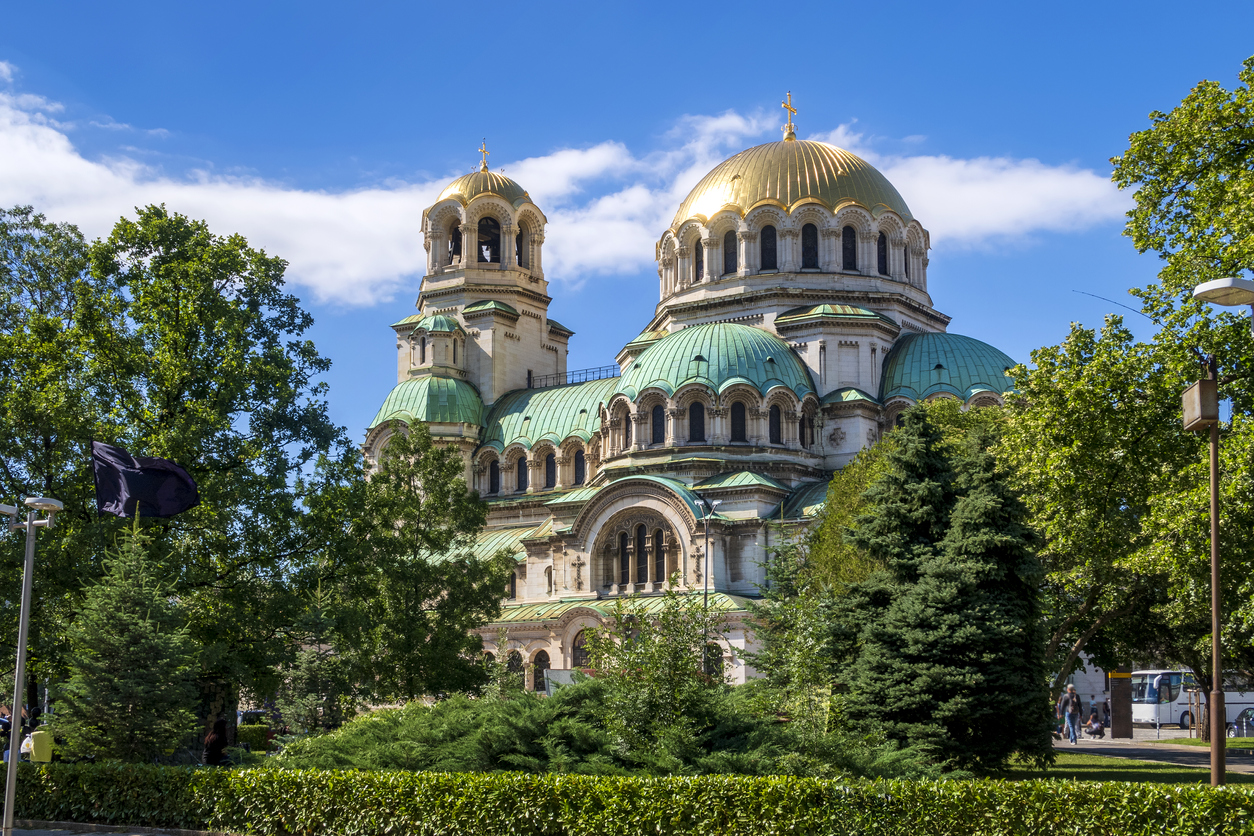 Surrounded by sprawling mountain ranges, Sofia boasts a rich history dating back to antiquity. The city's intriguing blend of Roman, Byzantine, Ottoman, and Soviet influences contributes to its unique architectural landscape and cultural heritage.
Must-do activities
This hidden gem is filled with numerous engaging activities. For a serene experience, visit the Borisova Gradina Park, the city's oldest and largest park. Hike the Vitosha Mountain for panoramic views of the city, or stroll along Vitosha Boulevard, Sofia's main commercial street, known for its lively cafes and shops.
For a taste of the local lifestyle, make sure to explore the Central Sofia Market Hall. This bustling marketplace presents an opportunity to shop for traditional Bulgarian products, fresh produce, and rare antiques, providing a unique cultural immersion that makes your graduation trip even more memorable.
Cultural experiences
Sofia is a city where culture seeps through every street corner. Historical landmarks such as the Alexander Nevsky Cathedral, an emblematic symbol of Sofia, and the Roman ruins of Serdica offer fascinating insights into Bulgaria's past.
The city's museums, including the National History Museum and the Museum of Socialist Art, provide glimpses into Bulgaria's history and social transformation. And of course, the experience wouldn't be complete without diving into Bulgarian cuisine, which offers an enticing mix of flavours. Traditional dishes such as Banitsa, a cheese-filled pastry, and Shopska Salad are local favourites.
Best time to visit
Sofia is a year-round destination, offering different experiences across seasons. However, for those looking to enjoy pleasant weather and outdoor activities, consider planning your graduation trip around the months between April and June, and between September and October. During these times, the city's parks and gardens are in full bloom, and the temperatures are ideal for exploring.
How much do you need in Sofia, Bulgaria?
For those considering Sofia as their graduation trip destination, expect an average expenditure of around SGD1,100 per person for a week's stay.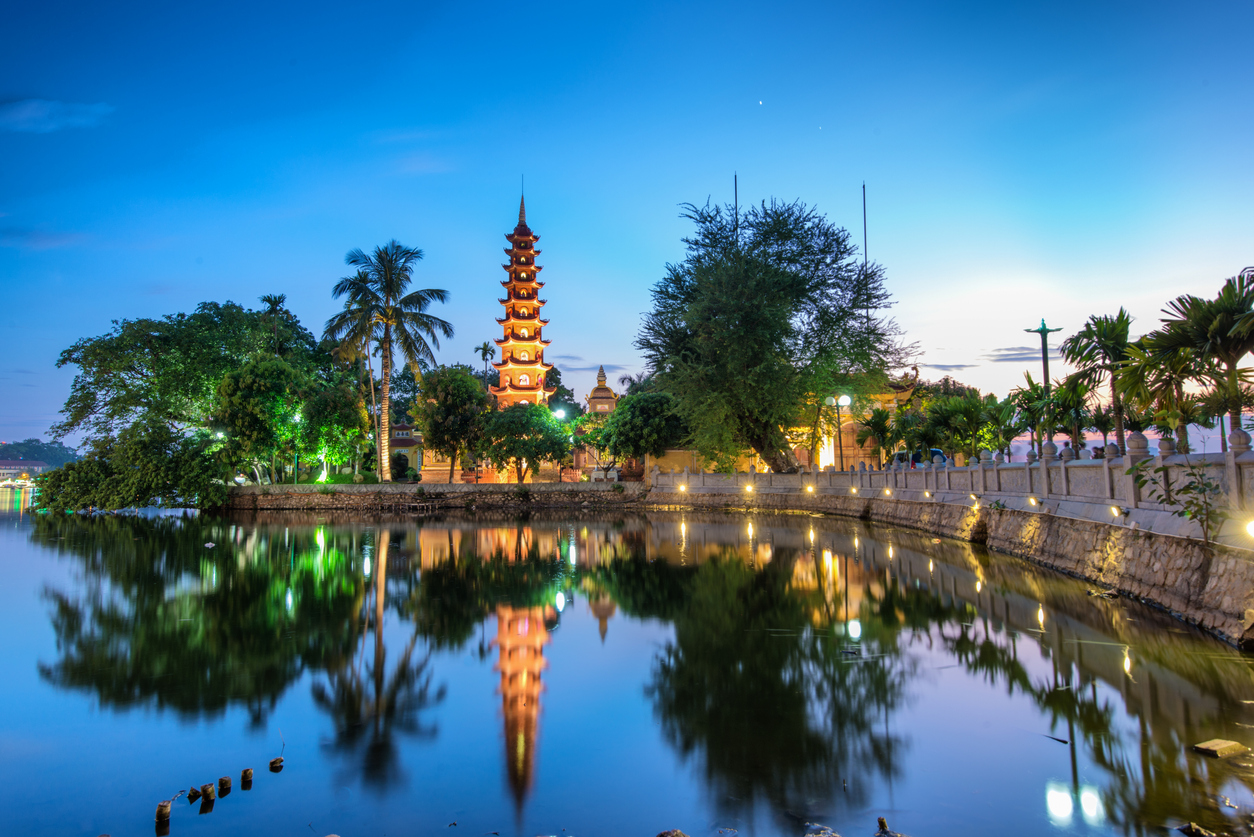 Hanoi is a city where the old meets the new, blending historical depth dating back a thousand years with modern-day bustle. From its tranquil lakes and traditional pagodas to its colonial architecture and bustling street life, Hanoi offers a captivating mix of cultures and experiences.
Must-do activities
Exploring Hanoi's Old Quarter is an essential experience to add to your graduation trip itinerary. This area is a labyrinth of streets dating back to the 13th century, each named for the craft or goods that were traditionally sold there. Here, you can witness the vibrant local life, explore street markets, and savour delectable street food.
Another must-visit is the Temple of Literature, a splendid example of traditional Vietnamese architecture. Built in 1070, it is dedicated to Confucius and was the site of the first national university in Vietnam, making it a significant cultural and historical site.
Don't miss out on the chance to sample traditional Vietnamese coffee. Try the iconic Ca Phe Trung, also known as egg coffee, a unique blend of coffee topped with a frothy layer of whipped egg yolks and condensed milk, at any one of Hanoi's many charming cafés.
Cultural experiences
One of the prominent attractions is the Ho Chi Minh Mausoleum, a large memorial that honours the national hero, Ho Chi Minh. For a peaceful escape, a visit to the tranquil Hoan Kiem Lake, located in the heart of the city, is highly recommended.
Vietnamese cuisine is a significant aspect of Hanoi's culture. A culinary highlight is Pho, a flavourful noodle soup that is a staple in Vietnamese cuisine. Street food stalls throughout Hanoi serve this traditional dish and many other local favourites, providing an authentic gastronomic experience.
Best time to visit
Hanoi has a tropical climate and can be visited throughout the year. However, for more comfortable temperatures and less rainfall, the periods from February to April and from late September to November are often recommended. These months offer milder temperatures and reduced humidity, making it ideal for exploring the city's numerous outdoor attractions.
How much do you need in Hanoi, Vietnam?
Planning a graduation trip to Hanoi? An estimated budget for a one-week holiday in Hanoi typically falls around SGD490 per person.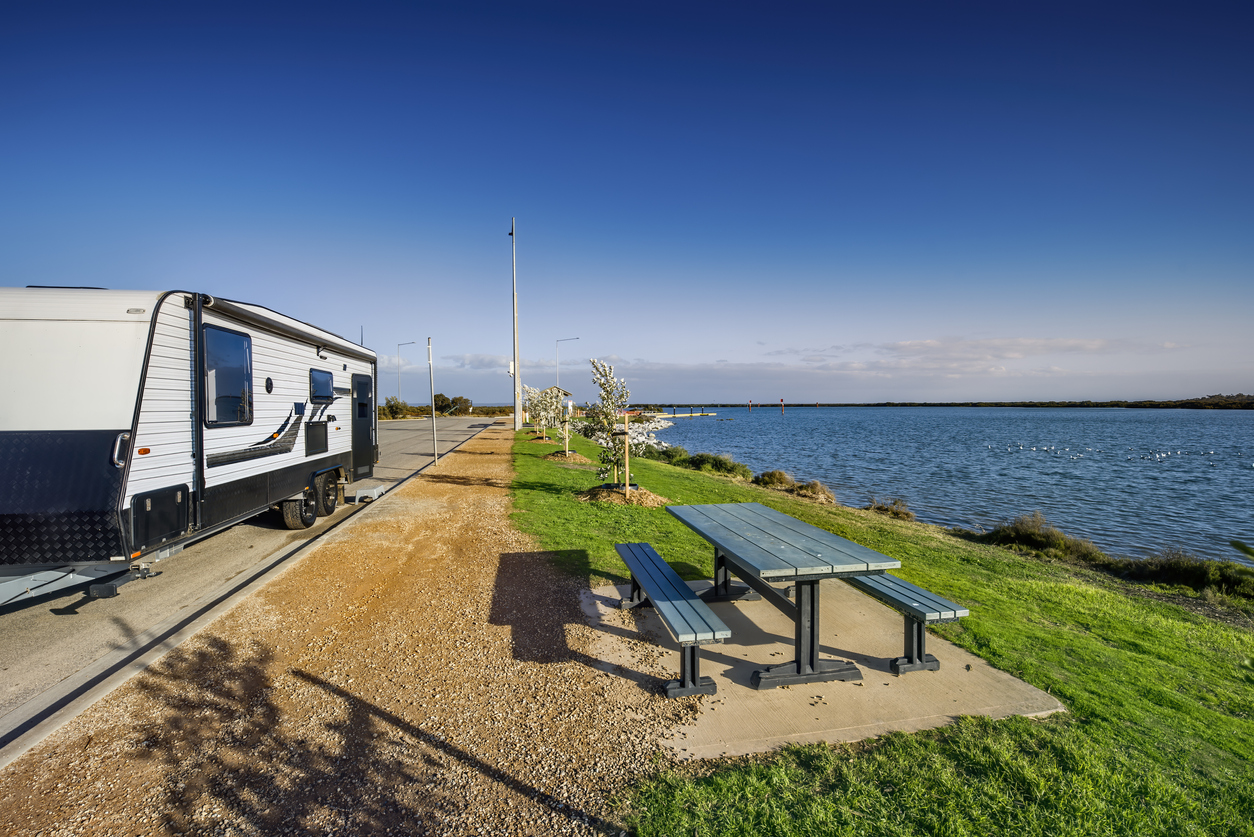 Located in the southeastern corner of Australia, Gippsland is a sprawling rural region known for its diverse landscapes. Characterised by its vast natural beauty and tranquillity, this hidden gem offers an immersive escape from the urban hustle, making it a perfect destination for those seeking a more serene, nature-infused travel experience.
Must-do activities
Exploring Gippsland's vast natural attractions is a must. Start with camping at Wilsons Promontory National Park, the southernmost point of mainland Australia. Known affectionately as "The Prom", it boasts stunning scenery, from rainforests and mountains to beaches and coastal bushland, offering a variety of walking trails and wildlife spotting opportunities.
Another must-visit location is the Ninety Mile Beach, one of the longest uninterrupted beaches in the world. It's an ideal spot for beachcombing, fishing, or simply enjoying the sea breeze and the panoramic views.
Complete your Gippsland journey with a guided tour of the Buchan Caves Reserve. These ancient limestone caves, adorned with ornate stalactite and stalagmite formations, provide an unforgettable subterranean adventure. This tour will guide you through the caves' fascinating geology and the region's rich natural history.
Cultural experiences
The cultural tapestry of Gippsland is interwoven with its natural landscapes and community spirit. A visit to local farmers' markets and wineries, like those in the Strzelecki Ranges, can offer an authentic taste of the region's produce and hospitality. Gippsland's history, primarily rooted in farming and mining, is preserved in heritage sites such as Coal Creek Community Park & Museum, where you can delve into the region's past.
Best time to visit
Gippsland enjoys a temperate climate making it a year-round destination. However, the months between December and March are considered the peak season, offering warm weather ideal for your graduation trip plans.
How much do you need in Gippsland, Australia?
For a graduation getaway to Gippsland, you can expect to spend around SGD1,700 per person for a week of exploration and relaxation.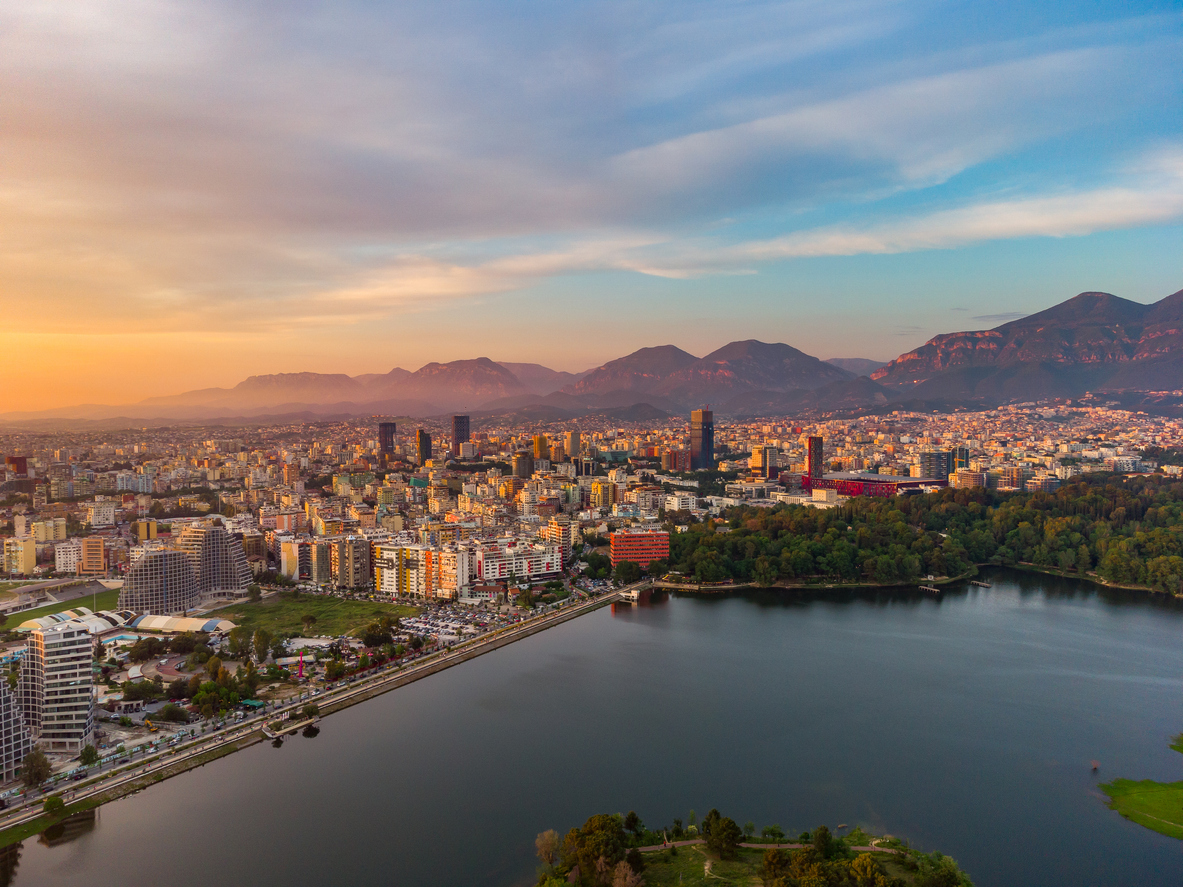 Tirana, Albania, a vibrant city that blends rich history with contemporary charm, is undoubtedly an underrated destination. From its colourful architecture to its bustling cafe culture, Tirana offers a unique blend of experiences for both solo and group travels.
Must-do activities
The centrepiece of Tirana is Skanderbeg Square, a bustling public space surrounded by significant buildings such as the National Museum and the Et'hem Bey Mosque. This square is a focal point of activity for locals and tourists alike, offering a taste of the city's dynamic energy.
For an escape from the city's bustle and a chance to appreciate panoramic views, take a cable car ride up to Mount Dajti. This serene national park offers hiking trails, picnic areas, and a rotating bar, where you can enjoy the scenery from an elevated vantage point.
Tirana's artistic side comes alive in its colourful street art. As you navigate through the city, you'll find an array of murals and graffiti depicting social issues, historical narratives, and Tirana's distinct character. From the eye-catching umbrella installation along the pedestrian shopping street to art-adorned neighbourhoods, these outdoor galleries contribute a creative pulse to Tirana's urban landscape.
Cultural experiences
Tirana provides a cultural experience that reflects its layered history. The National History Museum, for instance, offers an extensive portrayal of the country's past. Meanwhile, the revitalised area around the New Bazaar (Pazari i Ri) showcases the city's vibrancy. Once a simple food market, it's now transformed into a lively hub for dining and entertainment. Tirana's gastronomic scene also tells a story of its own, with a blend of traditional Albanian delicacies and Mediterranean dishes offering a culinary tour of the region's diverse flavours.
Best time to visit
Tirana experiences a Mediterranean climate, making it a comfortable destination year-round. However, the most favourable times to visit are March to April and September to October when the weather is mild and the city's parks and outdoor venues are at their most enticing.
How much do you need in Tirana, Albania?
For an exciting graduation adventure in Tirana, be prepared to spend around SGD590 per person for a week of exploring this hidden gem.
Bonus: Smart Budget Travel Tips
Embarking on new adventures doesn't necessarily mean emptying your savings. With strategic planning and wise choices, you can enjoy an incredible experience even on a limited budget. Here are some tips to help you travel smart:
Plan ahead: Identify the best times to travel to your chosen destination, considering factors like the off-peak season when rates are generally lower. Booking your flights and accommodations well in advance can also help you secure better deals.
Free activities: Every destination has free attractions, whether it's a park, a museum with no entry fee, or a historic site. Do your research to find out what's available at your destination.
Travel insurance: Dealing with travel inconveniences and emergencies on the trip? We're not just talking about unexpected loss or damage to your luggage, or an unforeseen flight delay1, possibly due to external circumstances. Situations could range from common travel hiccups to serious circumstances like medical emergencies2, accidents, or even natural disasters in your destination country. Without travel insurance, these scenarios could lead to significant unplanned costs. However, with Income's Travel Insurance, you can now travel with confidence.
Book in groups: If you're not into solo travel and prefer group travel, you can often get group discounts for accommodations, tours, and even flights.
Sustainability-centred volunteer programmes: Engage in these programmes which not only enrich your travel experience but can often help reduce your overall travel expenses. You get to contribute to the community while often receiving free lodging and food in return.
More about Sustainability-Centred Volunteer Programmes
Sustainability-centred volunteer programmes can range from initiatives to improve local education and healthcare, to efforts aimed at biodiversity conservation, and even projects working towards sustainable tourism.
For instance, Global Vision International (GVI), a renowned international volunteer organisation, has a variety of impactful projects. You could be working to protect endangered species in Costa Rica, participating in sustainable fishing efforts in Fiji, or contributing to marine conservation in the Canary Islands. Each project is designed with long-term, sustainable goals that align with the United Nations Sustainable Development Goals, ensuring your efforts make a genuine difference.
Similarly, International Volunteer HQ offers affordable volunteer abroad programmes in over 50 destinations. Their programmes range from wildlife and animal care, to community development, teaching and childcare, offering ample opportunities for meaningful travel.
Whether it's solo travel or group travel, these programmes allow you to combine adventure with purposeful action for your graduation trip.
Let the Adventure Begin
Now that you've gotten some ideas, it's time to start planning your graduation trip. Whether you're drawn to the enchanting historical sites of Tbilisi, Georgia, the vibrant street art of Tirana, Albania, or wish to make a sustainable impact through volunteer programmes, there are endless possibilities for this milestone journey.
Remember, careful planning is key to a successful and worry-free adventure. One of the essential aspects of this is ensuring that you have appropriate travel insurance. It acts as your guard against common travel inconveniences, from unanticipated loss or damage of personal belongings and sudden medical expenditures overseas2 to unforeseen travel hold-ups1.
Beyond simple protection, travel insurance can also provide peace of mind during adrenaline-fueled activities you may have planned for your graduation trip. From skiing to bungee jumping, you can engage in these adventurous activities with less worries and fully immerse yourself in the joy of exploration and discovery outside Singapore.
With each hidden gem offering its unique allure, your graduation trip promises to be a memorable experience.
1 We will pay you for travel delay if the public transport you are scheduled to travel in during your trip is delayed for more than six hours in a row and is not caused by you.
2 If you did not receive medical treatment overseas, you must do so within three days of your return to Singapore. If you have received medical treatment overseas, you must continue your medical treatment in Singapore within 30 days after your return to Singapore.
This article is meant purely for informational purposes and should not be relied upon as financial advice. The precise terms, conditions and exclusions of any Income products mentioned are specified in their respective policy contracts. For customised advice to suit your specific needs, consult an Income insurance advisor. This advertisement has not been reviewed by the Monetary Authority of Singapore. ​
These policies are protected under the Policy Owners' Protection Scheme which is administered by the Singapore Deposit Insurance Corporation (SDIC). Coverage for your policy is automatic and no further action is required from you. For more information on the types of benefits that are covered under the scheme as well as the limits of coverage, where applicable, please contact Income or visit the GIA/LIA or SDIC websites (www.gia.org.sg or www.lia.org.sg or www.sdic.org. sg).