7 Types Of Health Insurance You Need To Understand
By Joanne Poh, 16 December 2019
2259
As its name suggests, health insurance offers coverage for health-related concerns. Seems pretty straightforward, right?

But did you know that there are actually many different types of health insurance? Here are seven types to know about.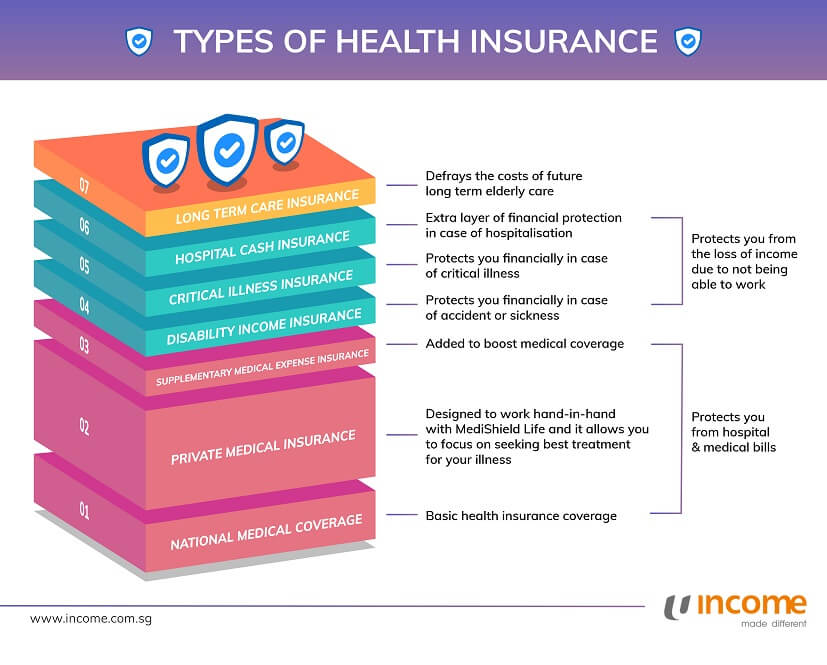 National medical coverage
All Singapore citizens and Permanent Residents are enrolled in the government medical insurance plan MediShield Life.

MediShield Life is a basic health insurance plan that pays for large hospital bills and selected costly outpatient treatments. It is sized for subsidised treatments in public hospitals in Class B2 or C wards.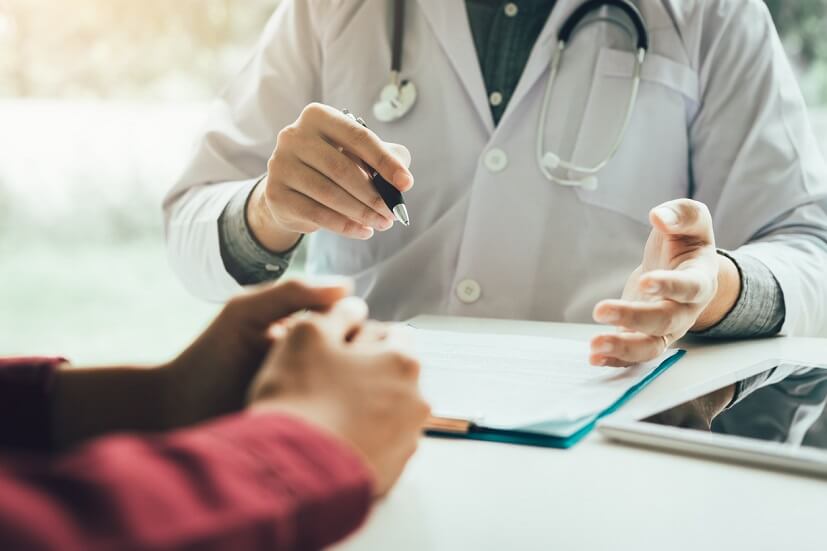 Private medical insurance
While MediShield Life provides coverage, regardless of which ward class is chosen, the level of benefits enjoyed by Singaporeans and PRs is based on the costs in Class B2 or C wards in public hospitals.

This means that if you want to stay in a Class A or B1 ward or a private hospital, a large portion of the bill may still be outstanding even after enjoying the cover from MediShield Life.

In these cases, an Integrated Shield Plan (IP) from a private insurer may come in handy to give you more options.

Integrated Shield Plans are a type of private medical insurance designed to work hand-in-hand with MediShield Life, adding on to the benefits already offered by the government medical insurance plan. With an Integrated Shield Plan, you can increase your policy's yearly claimable amount, thereby reducing your out-of-pocket expenses on hospitalisation bills, especially if you seek treatment in a non-subsidised ward class or at a private hospital. Part of the premiums can typically be paid using your MediSave savings.

Supplementary medical expense insurance
Some private medical insurance policies can be supplemented to offer even more comprehensive coverage. This is done by purchasing one or more riders which add to the medical coverage in the plan.

Purchasing supplementary medical expense insurance in the form of riders is a great idea if you wish to limit your out-of-pocket expenses when making a claim.

Disability income insurance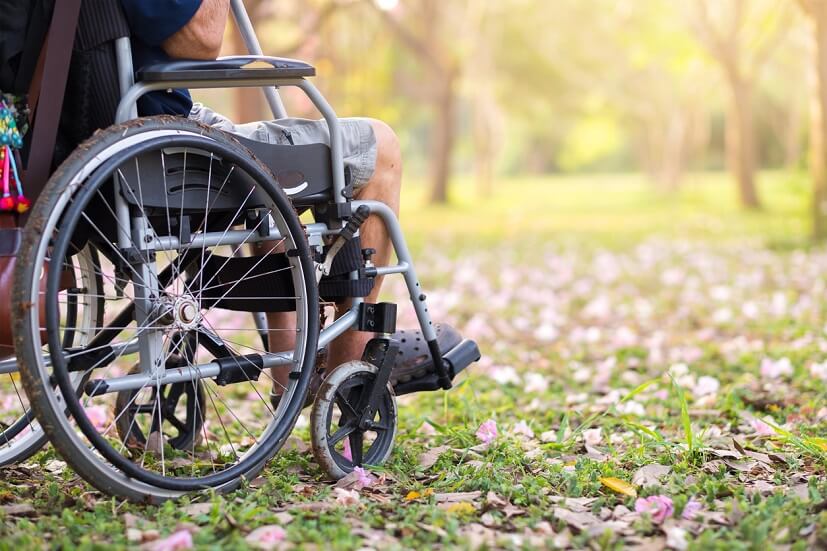 Disability income insurance replaces a portion of your income if you are unable to work as a result of an accident or sickness. Payouts are typically offered in the form of monthly payouts that are meant to replace your lost income.

If you and/or your family members are highly dependent on the income you earn from work, disability income insurance can offer a layer of financial security should a disability one day have a negative impact on your earnings.

Long term care insurance
As we age, the need for caregiving might arise. For example, did you know that an estimated 1 in 2 healthy Singaporeans aged 65 could become severely disabled in their lifetime? It is also further estimated around 3 in 10 could remain in severe disability for 10 years or more.

To address these trends, the Government is rolling out a new scheme for Singaporeans and Permanent Residents – CareShield Life – to provide better protection against the uncertainty of long-term care costs in the event of severe disability. With CareShield Life, you will enjoy lifetime cash payouts for as long as you are severely disabled, starting at $600 a month in 2020. These payouts will increase until age 67, or when you make claims, whichever is earlier. What's more, CareShield Life premiums are fully payable by MediSave which means you won't incur any out-of-pocket expenses.

If you are born between 1980 and 1990, you will be automatically enrolled into CareShield Life when it is launched on 1 October 2020, or when you turn 30, whichever is later. If you are born after 1990, you will be automatically covered when you turn 30. This is regardless of whether you have pre-existing conditions.

For those who are born between 1970 and 1979, are insured under the ElderShield 400 scheme and are not severely disabled, you will also be automatically covered under CareShield Life from end-2021 unless you choose to opt-out of the scheme. If you are born before 1970 however, you can also choose to join CareShield Life from end-2021 as long as you are not severely disabled.

For added financial security, you can also consider supplementing your CareShield Life cover with a plan from a private insurer.

Critical illness insurance
Critical illness insurance pays out a lump sum if you are diagnosed with one of the critical illnesses in the policy. Major cancers, heart attacks and strokes are just a few of the conditions that critical illness insurance typically covers.

Critical illness insurance is not meant to replace private medical insurance. Instead, it is meant to provide you with a one-time payout upon diagnosis. This lump sum can be used in any way, but is often deployed to enable the insured and their family to focus on seeking treatment without worrying about finances.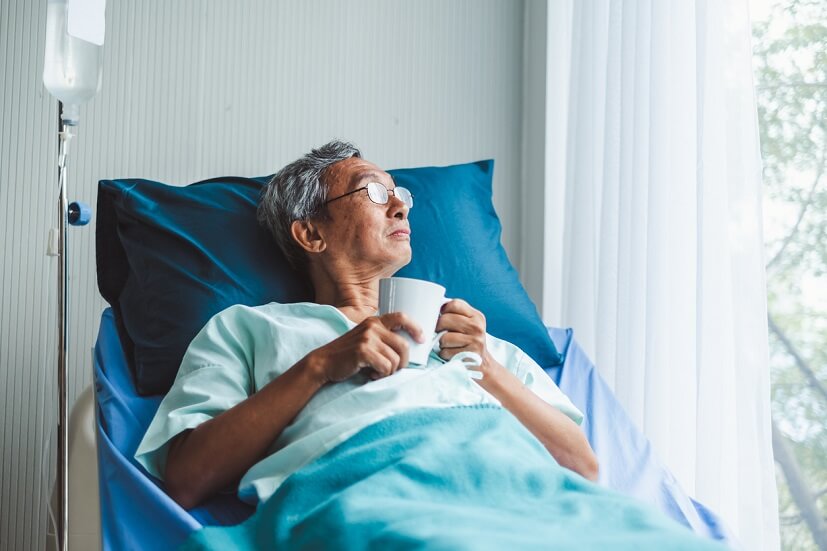 Image: iStock

Hospital cash insurance
Hospital cash insurance enables you to receive a daily cash benefit, which will be paid directly to you if you get hospitalised due to an accident or illness. This amount will be paid in addition to any other benefits you might receive through other forms of medical insurance.

The payouts from hospital cash insurance add an extra layer of financial protection should you be hospitalised.

Tips for purchasing health insurance
Buy health insurance when you are healthy. Some insurance policies exclude pre-existing conditions, or require you to pay higher premiums or purchase a rider to cover them. So it is best to buy health insurance early and lock in your protection when you are still free of health problems.
Compare insurance plans to find policies that best suit your needs. If you need help, an advisor can help you understand the differences between the various policies and recommend those that can benefit you most.
Always seek professional advice. An advisor can better assess your health insurance needs and recommend the most suitable products.

Speak to an Income advisor through Advisor Connect to find the best health insurance plans for your situation. You can also explore Income's health insurance plans online and purchase your policy from the comfort of home.



Important Notes:
This article is meant purely for informational purposes and should not be relied upon as financial advice. The precise terms, conditions and exclusions of any Income products mentioned are specified in their respective policy contracts. For customised advice to suit your specific needs, consult an Income insurance advisor.

This advertisement has not been reviewed by the Monetary Authority of Singapore.