5 Places For A Quiet Ride In Singapore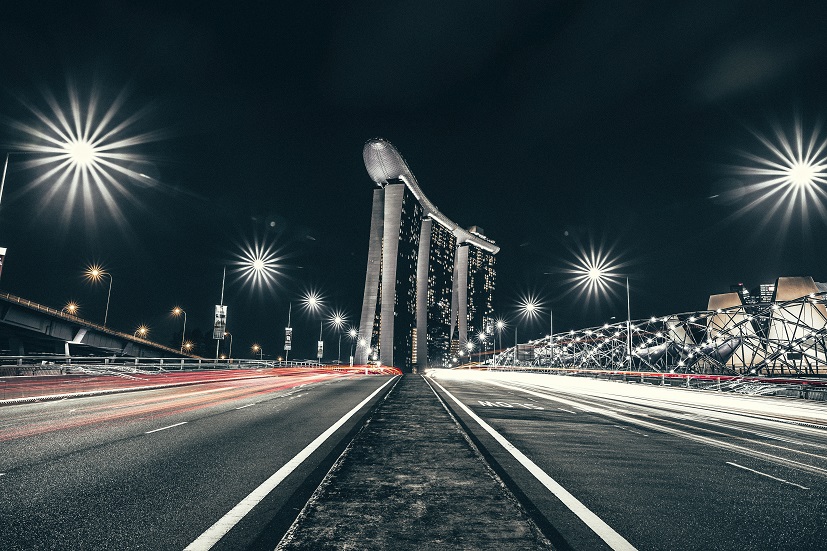 Image: Unsplash

In the past 150 years, the humble motorcycle has secured its place in human history as the ultimate adventure machine. Sure, an aircraft will trump the motorcycle but a million dollar flying machine is not within everyone's reach. And even then, you wouldn't get that 'wind in your hair' feeling that adventurers crave.

There's something seductive about the danger that surrounds you when you get on a two wheeled machine. While your senses are dulled when you're in the safety of a moving metal cage (i.e. a car), the opposite happens when you get on a bike.

Knowing that your life is truly in your hands adds to the allure of motorcycles. Add about 200 horsepower to the equation and you have an adrenaline junkie's dream. Nothing comes close to the freedom and adventure offered by a motorcycle.

But let's face it, Singapore isn't exactly a prime choice on a motorcyclist's list of places to ride. In fact, the life of a motorcyclist in Singapore is a distinctly perilous one. What with careless drivers and people changing lanes on faith alone, riding a motorcycle here is as far from relaxing as a vacation in Pyongyang.

Here's a list of five places we go for a quiet ride in Singapore:

Changi Coast Road to Tanah Merah Coast Road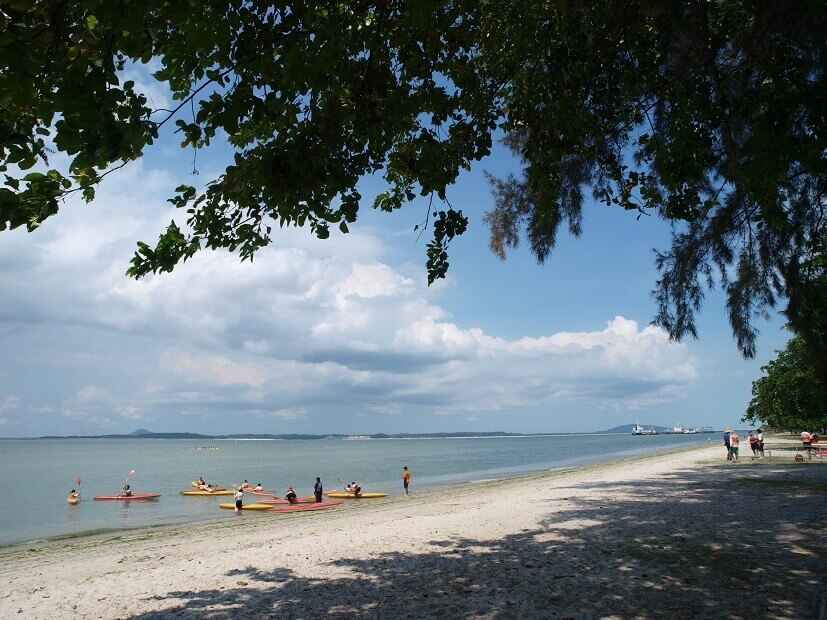 Image: National Parks Board Singapore

At close to 17km in total, this stretch of road starts at Changi Village and takes you along the East Coast of Singapore. If you can spare the fuel, the cruise on this road doesn't disappoint.

Normally devoid of traffic after 8pm, it's guaranteed to be a relaxing ride whether alone or with a date.

Food: Considering its proximity to Changi Village, you'll be spoilt for choice when it comes to good food. Whether you're in the mood for hawker fare, western or even a fancy restaurant, there're lots to choose from. Remember to pay homage to the famous Changi Village Nasi Lemak.

Activities: Besides the obvious food trail, being next to the beach means both you and your date can put up a hammock and enjoy the salty sea air. If you're adventurous enough, you could even have a barbeque right there on the beach though it would depend on what bike you ride and how much it can carry.

Thomson Road to Upper Thomson Road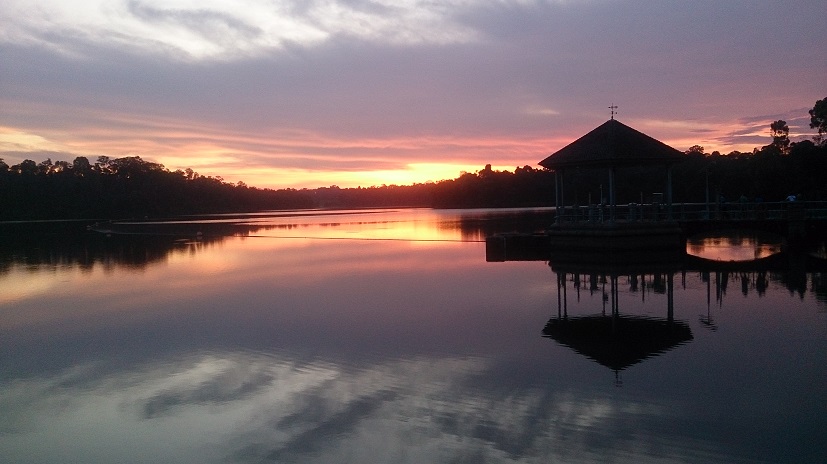 Image: Wikipedia

Covering a distance of just over 10km, this stretch is best taken during off-peak hours or late at night. The road is reasonably long and wide enough that you won't feel claustrophobic with other traffic around. And during off-peak hours, it can be a pretty relaxing ride, albeit at a lower speed.

Food: Cutting through numerous popular food haunts, this is another perfect trail for date night. Casuarina Road alone would leave you spoilt for choice but for some local hawker fare, Sembawang Hills Food Centre is a popular spot for lunch on a weekend.

Activities: Take a stroll or have a picnic at the nearby Upper and Lower Peirce Reservoir after a hearty meal.

Mandai Road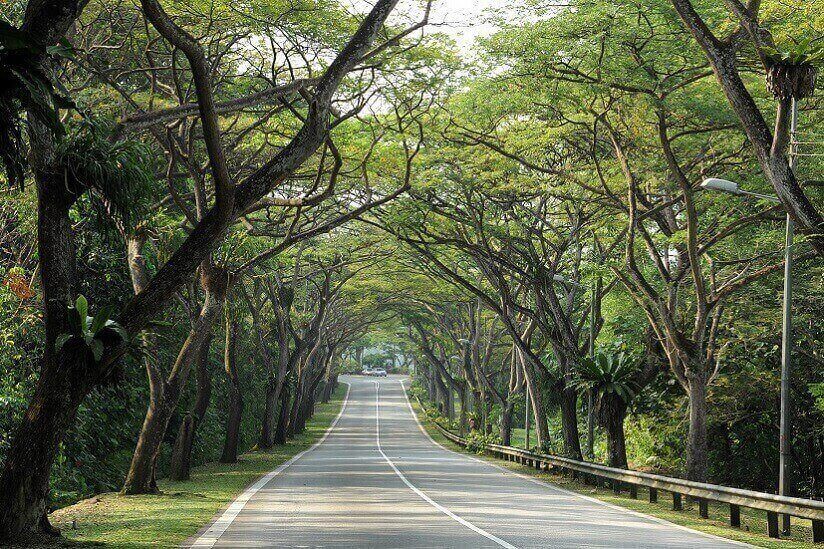 Image: National Parks Board Singapore

On its own, this trail is only 8km long but combined with the previous Thomson Road route, it can be pretty significant. Again this road takes you through a part of Singapore that most don't drive through unless they live in Sembawang or Yishun. But it offers a quiet ride because of its wide three lane roads and general lack of bends.

Naturally a road this long and quiet would be regularly patrolled by the cops as drivers tend to get lead footed here. So do watch out for fast moving cars when you're on a cruise and keep to the left.

Food: There aren't much eateries in the area as it's mostly surrounded by army camps, a crematorium and heavy industry. But there are food villages nearby in Sembawang and Yishun after your ride.

Activities: There are places you can stop along Mandai Road, next to Seletar Reservoir, where you can chill out in front of the water. You can also take Mandai Road Track 7 to get to the golf driving range if you fancy swinging at some balls or just want a quiet place for a romantic date.

Tuas South Road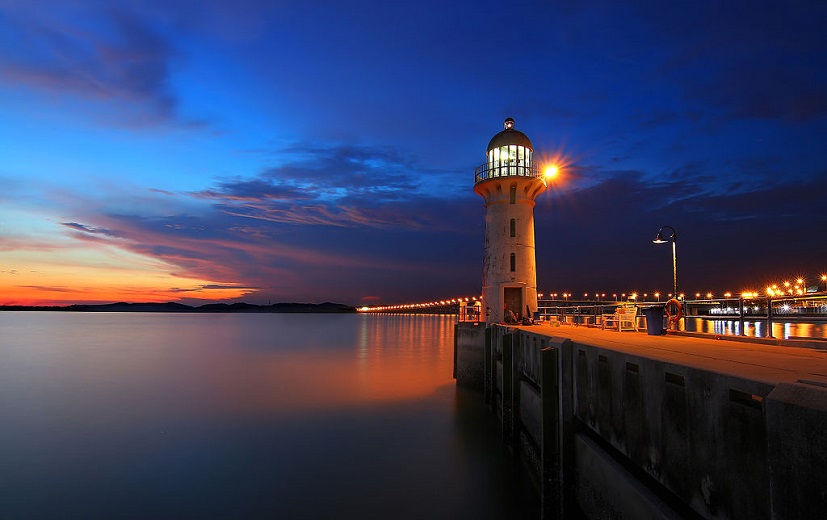 Image: Wikipedia

Built for Singapore's manufacturing sector, Tuas South is the largest piece of reclaimed land in Singapore. While it's pretty busy on weekdays, the entire 20 sq km becomes a ghost town on weekends.

The long and wide roads that seemingly go on forever make this a perfect place to enjoy your two wheeled machine without worrying too much about traffic. The lack of traffic and people in general also makes this place a perfect location for some hero shots of you and your machine.

Food: None to speak of. Your best bet would be riding out to Jurong West or nearby NTU.

Activities: A perfect place for taking awesome cool sunset shots of your bike with a breathtaking orange hue.

East Coast Parkway (towards Changi Airport)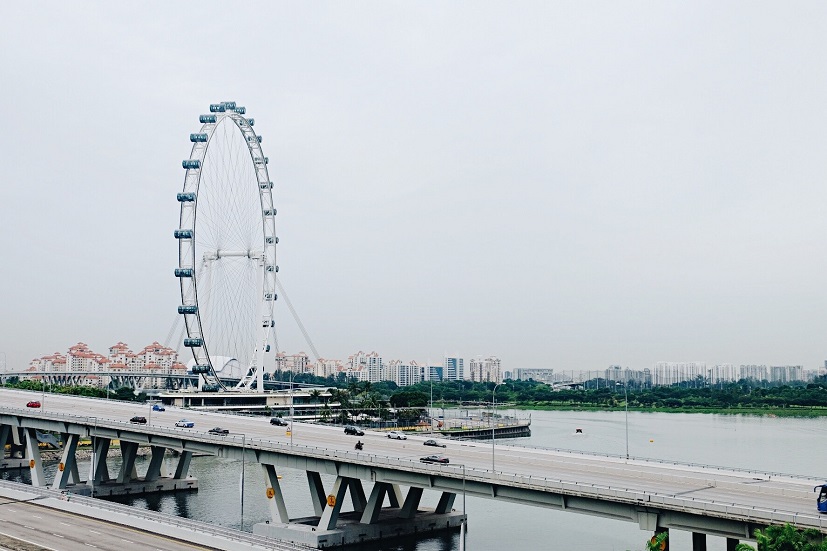 Image: Unsplash

Starting from Sheares Bridge to Changi Airport, this 15km stretch of road is the most picturesque in our list. Cutting through the centre of town where you get breathtaking views of the Singapore Flyer and the CBD, it's definitely the perfect way to start or end a date night in town.

Changi Airport also makes a great place for a dinner date given its many dinner options and relatively small crowd on a weekday evening.

Food: From town to East Cost Park and ending up at Changi Airport, there's a plethora of food choices here. And there's ample parking whether on weekdays or weekends.

Activities: Stroll around East Coast Park or just while the time away at Changi Airport's viewing gallery, the perfect place for a romantic date. Combine it with number one on our list and make it a full day affair!


Before going on that ride, make sure you've got the best motorcycle insurance possible. Singapore's leading motor insurer, Income's Motorcycle Insurance includes a 0% installment plan which means you have no excuse not to be insured.

Income keeps the policy affordable by offering three different type of plans that ensure maximum flexibility and affordability to suit every rider and budget. Whatever plan you choose, the policy guarantees coverage for third party damage up to $500,000 and unlimited amount for third party injury claim and/or death.

And to make sure every policy holder has access to the best help possible, Income even has its own accident response team to assist any policy holder in an accident. Orange Force will arrive anywhere in Singapore from 7am – 10.30pm daily to assist you in an accident. They will offer onsite assistance in removing accident vehicles and ensure that your interests are protected.

And in the unfortunate event of an accident, Income's Motor Service Centre will help you through the (sometimes) difficult process of accident reporting procedures. Staff are also on hand to give you the best advice on how to get your ride back to its showroom glory in no time.

To sweeten the deal further, you'll get a 5% loyalty discount if you've been insured with Income for three years or more. And on top of that, you get access to Income Treats which includes discounts and vouchers from lifestyle, dining, entertainment and even beauty retailers.
Important Notes:
This article is meant purely for informational purposes and should not be relied upon as financial advice. The precise terms, conditions and exclusions of any Income products mentioned are specified in their respective policy contracts. For customised advice to suit your specific needs, consult an Income insurance advisor.

This advertisement has not been reviewed by the Monetary Authority of Singapore.