FairPrice Vouchers Redemption FAQs
Where is Mojito Redemption Centre?
Mojito Redemption Centre is located at 351 Braddell Rd, #01-01, The Refectory, Singapore 579713. The operating hours as follows:
Weekdays - 2.00pm to 9.00pm | Saturdays - 11.00am to 7.00pm
Closed on Sundays & public holidays.
With effect from 9 January 2023, Mojito Redemption Centre's operating hours will be revised to:
Mondays to Saturdays - 11.00am to 7.00pm
Closed on Sundays & public holidays.
Mojito Redemption Centre will be closed from 21 to 27 January 2023 for Chinese New Year.
You may contact Mojito Redemption Centre at info@mojitoventures.com or via Whatsapp messaging at 88238611.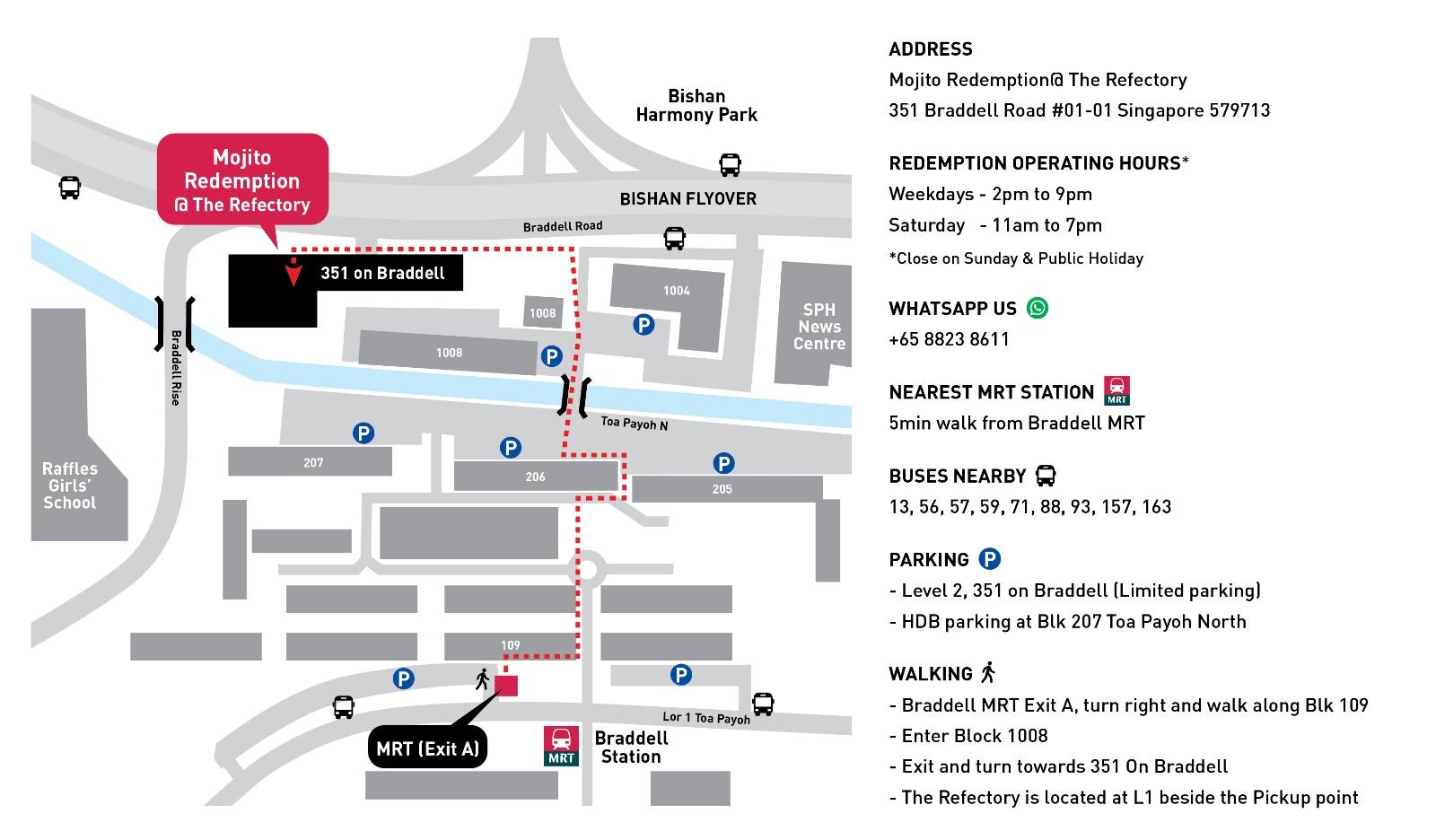 My original gift redemption letter has expired due to the out-of-stock situation. What should I do?
If your redemption letter has expired between 21 November 2022 to 16 December 2022, your redemption letter will automatically be extended to 31 January 2023.
Please bring along your original redemption letter to redeem your vouchers at Mojito Redemption Centre from 8 December 2022 onwards.
Thank you for your kind understanding and we apologise for the inconvenience caused.
I've received my gift redemption letter but I've lost it/the letter has been damaged. How can I request for another letter?
You can call our hotline at 6788 6616 or notify your agent to request for a reissuance.