Update on Operations
In the event of an accident, call Orange Force at 6789 5000 (7am to 10.30pm daily) for roadside assistance or to make an appointment for onsite accident reporting.
Here's what you can expect from our Orange Force at accident scenes.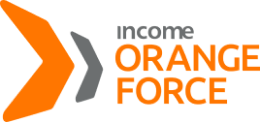 Orange Force is NTUC Income's accident response team. In our mission to assist policyholders who are often in a state of stress and anxiety after an accident, Orange Force Riders will arrive at accident scenes to render help anytime and anywhere on the island.
Our team of mobile riders will also assist in filing the Singapore Accident Statement at your preferred location upon confirmation of an available timing away from the accident scene.
They will:
advise our policyholders
ensure their safety at the scene
arrange alternative transportation
file the Singapore accident statement (away from the accident scene)
ensure policyholders' interests are protected.
Orange Force is part of NTUC Income's committment to providing an unprecedented level of customer service to our policyholders.
The service provided by Mr. Vincent Soh, senior specialist rider was excellent. Through his excellent communication skills and dedication, the incident was resolved quickly and a written private settlement was reached within 3 hours. He gave me much needed peace of mind and immediately informed me of the good news upon closing the case for me.
Cheah Mei Ling Veronica
Orange Force Specialist Rider Mr Suman Sukumar did an excellent job in checking my car thoroughly and noting down important information about the accident. He was also very detailed when he explained the process and advised me accordingly. He ensured that I was okay and assured me that everything was going to be okay. I want to sincerely thank Mr Suman Sukumar for his help and the service that he rendered.
Nurul Hayati Binte Abdul Rahman
Orange force riders, Ignatius and Hida, remained professional and helpful even though I had questions after they have handed me over to the workshop. This makes me feel that NTUC income car insurance is a well worth insurance compared to what I heard from my peers when they go through any accident claim.
Patrick Tan