Here's what you can expect with our
12-week internship programme.
Pick up the knowledge and skills necessary for success as you work on the ongoing projects of the department that you are assigned to.
Learn more about the fundamentals of insurance through trainings conducted by our in-house experts.
Network and learn from the management team as you work together in groups.
Get the chance to attend two exclusive workshops where HR experts will impart personal branding skills and share tips on acing job interviews.
Income's Summer Internship Programme is now open for applications! You may look out for available opportunities here.
Learn how you can join us.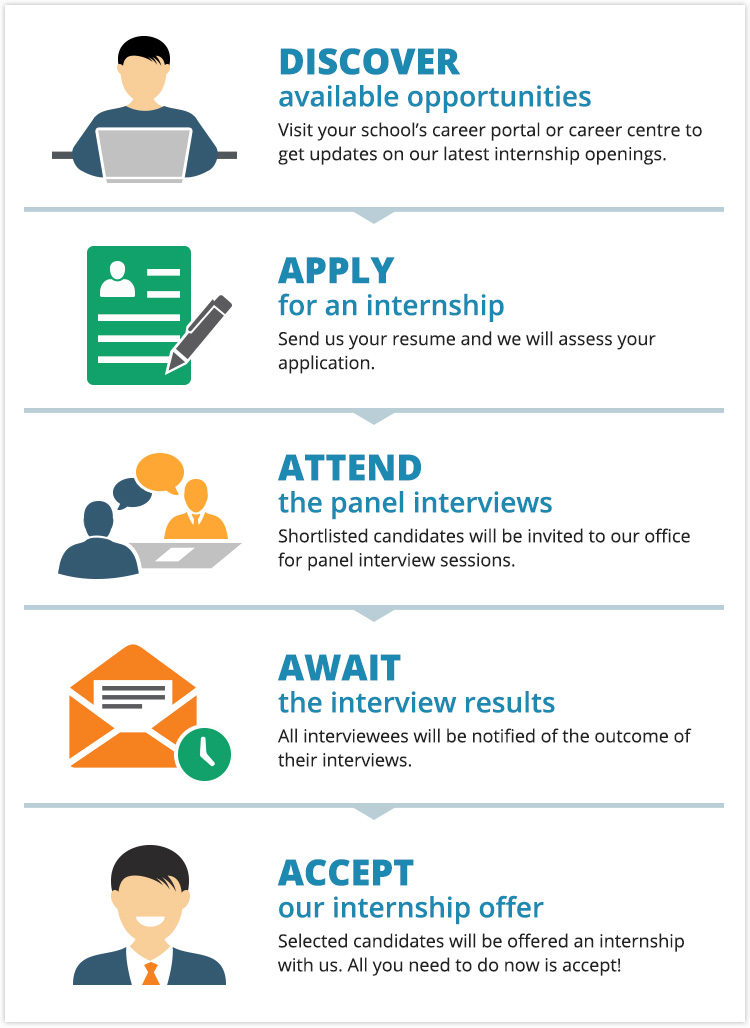 Hear from our previous interns.
Prior to this internship, insurance law was a foreign subject to me. To value-add to the team, I had to take initiative to grasp knowledge of insurance law. Poring over insurance law textbooks was important to ensure I grasp the basics. On top of that, it was the mentorship by my supervisor, that made all the difference. With her guidance, I was able to reconcile 'textbook' knowledge with real-life work applications. Asking questions proactively also accelerated my learning curve – the more you ask, the more you learn.
Megan Ho, Legal, Internship Programme 2019
The biggest takeaway from this internship is learning to be forward-looking, staying on my toes and being ready for curveball situations in the workplace. No one day is the same and you will encounter situations you have not come across in classroom settings. Beyond our day-to-day role, interns are also given the opportunity to learn the agile and design thinking methodology, which is a project management approach that is widely adopted in today's work environment. If you're looking for a holistic learning experience, the Income internship programme is the one for you!
Sydney Seah, Finance, Internship Programme 2019