10 Wellness Retreats Around the World for a Revitalising Vacation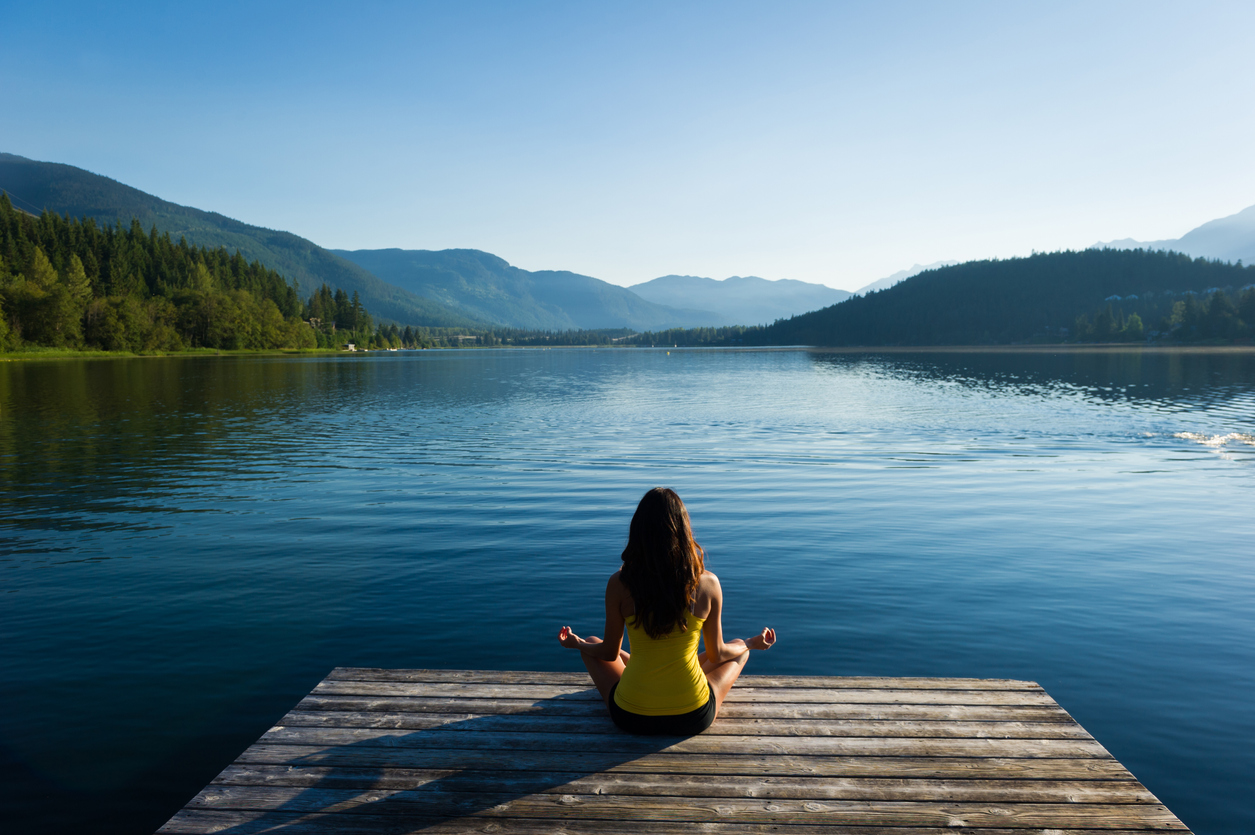 Picture this – you're starting the day with a calming yoga routine, losing yourself in quiet meditation, or feeling refreshed after a natural spa treatment. In the hustle and bustle of our daily lives, taking a break for a wellness retreat can be extremely therapeutic. These retreats provide a sanctuary away from the daily grind, allowing you to recharge and rejuvenate both physically and emotionally.
Whether you're drawn to relaxing spa retreats or awakening your senses in meditation or yoga, wellness retreats offer a variety of activities and programmes. Here are ten wellness retreats around the world worth considering for your next getaway.
1. Kamalaya Koh Samui, Thailand
Located on the island of Koh Samui, Kamalaya offers an unparalleled view of breathtaking sunsets and a serene beach within easy reach, creating a peaceful and tranquil atmosphere.
Unique experiences:
Kamalaya offers a wellness journey that goes beyond the typical retreat. It aims to provide an integrative wellness journey where boundaries blur, creating a seamless experience for guests beyond their time at the wellness centre. Combining different therapeutic approaches with healthy cuisine and nurturing natural surroundings, the retreat's core wellness services cover a variety of personalised programmes, designed to help you address concerns from stress and burnout to weight management and sleep.
Where:
102/9 Moo 3, Laem Set Road, Na-Muang, Koh Samui, Surat Thani, 84140, Thailand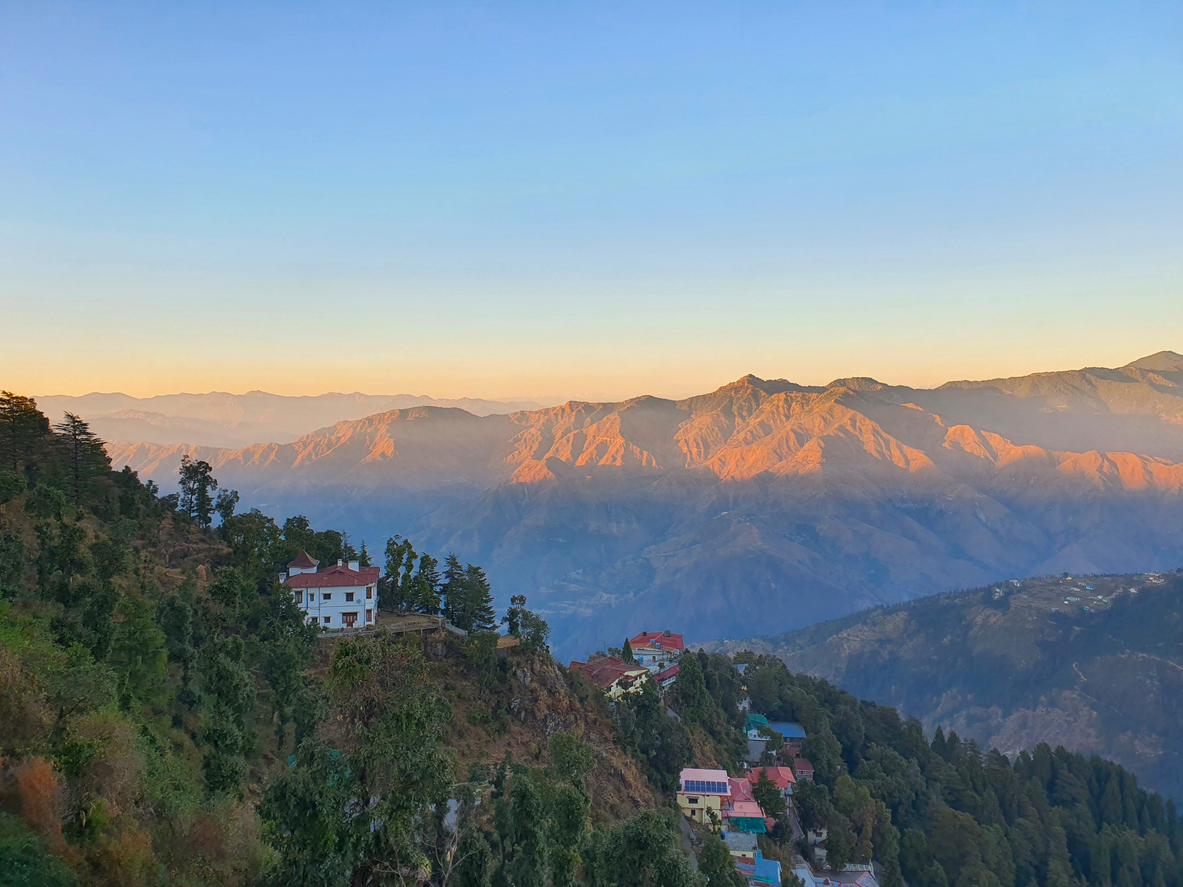 2. Ananda in the Himalayas, Uttarakhand, India
Ananda is a wellness hideaway positioned amidst 100 acres of untouched forest. This peaceful spot is built within a Maharaja's palace estate, and you'll find it about 260 kilometres north of New Delhi. Ananda, dedicated to restoring balance and harmonising energy, melds Eastern healing wisdom, primarily Ayurveda and Yoga, with Western spa experiences.
Unique experiences:
At this retreat, you can embark on enriching wellness journeys through signature programmes for digestion, hormonal balance, stress management, and more. These programmes are curated by a team of Ayurvedic doctors, skills therapists, nutritionists, yogis and spa cuisine chefs.
Ananda also provides opportunities for thrilling adventures in the Himalayas. You can trek through rugged terrains, navigate the swirling currents of white-water rafting, or embark on wildlife safaris.
Where:
The Palace Estate, Narendra Nagar, Uttarakhand 249175, India
3. SHA Wellness Clinic, Alicante, Spain
Situated atop the Sierra Helada hillside, with a panoramic view of the charming coastal town of Albir, you'll find a sanctuary for the soul – the SHA Wellness Clinic. This retreat is dedicated to nurturing your health and well-being, offering a harmonious blend of age-old oriental disciplines and innovative western techniques. The clinic is designed to ensure that every guest leaves feeling revitalised and renewed, both inside and out.
Unique Experiences:
The cornerstone of SHA's holistic approach is the SHA Method. This comprehensive programme integrates eight key areas:
Healthy nutrition
Natural therapies
Preventive and healthy ageing medicine
Advanced aesthetics
Cognitive and emotional health
Well-being and inner balance
Physical performance
Healthy living academy
Each element works together seamlessly to ensure your overall well-being. The clinic's facilities perfectly mirror its ethos of holistic care. From indoor and outdoor swimming pools to a state-of-the-art gym and yoga studio, the amenities cater to every aspect of wellness. Experience a health and wellness retreat that will leave a lasting impact on your lifestyle and well-being.
Where:
Carrer del Verderol, 5, 03581 L'Albir, Alicante, Spain
4. Euphoria Retreat, Mystras, Greece
Located by the lush foothills of Mount Taygetos, Euphoria Retreat is a gem set within the UNESCO World Heritage site of Mystras, Peloponnese. As Greece's pioneering Wellbeing Destination Spa, Euphoria Retreat offers an elevated level of luxury and relaxation. Its architecture, inspired by the grandeur of Byzantium, seamlessly integrates with a private forest and overlooks a vibrant citrus valley.
Unique Experiences:
Euphoria Retreat provides an emotional and physical transformation through its array of programmes for holistic wellness, weight detox, yoga, and more. At Euphoria Retreat, you can chart your journey, be it focused on fitness or spiritual exploration. You can immerse yourself in unique experiences such as cooking classes and mindfulness exercises, or take pleasure in hiking through the expansive private forest.
The retreat's colossal 3,000 square metre spa centre houses a sphere pool, an outdoor California hot tub, a tepidarium, and a salt room among other facilities.
Where:
Mystras 231 00, Greece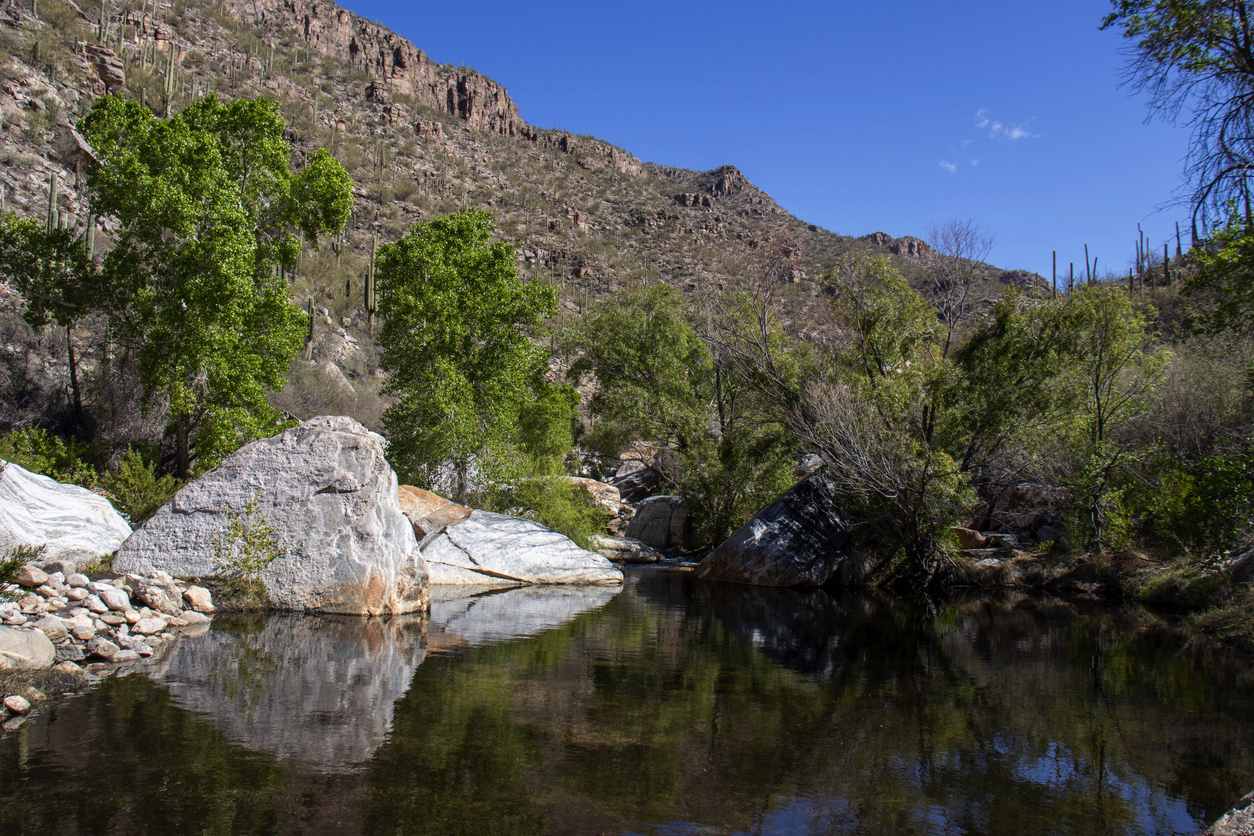 5. Miraval Arizona Resort & Spa, Tucson, Arizona, USA
Situated at the foot of the Santa Catalina Mountains, Miraval Arizona Resort & Spa is a digital device-free environment. Here, you can be in an environment where you can fully embrace the present and partake in a journey of mindful exploration.
Unique Experiences:
The Miraval Arizona Resort & Spa distinguishes itself through its core belief in mindfulness, summed up by its mantra, "life is better when in balance". They offer a comprehensive array of activities, experiences, and personal treatments that cater to both the body and the mind. This includes a wide variety of activities such as fitness, meditation, yoga, well-being, equine, hiking, biking, and metaphysical exploration.
In addition, the retreat's diverse range of unique experiences encourages you to step out of your comfort zone. You can test your mettle on challenge courses, experience the thrill of horseback riding, or unravel the desert's mysteries through exploration.
Where:
5000 East, E Vía Estancia Miraval, Tucson, AZ 85739, United States
6. Rancho La Puerta, Tecate, Mexico
Rancho La Puerta, nestled at the foot of Mount Kuchumaa in Tecate, Mexico, is a wellness and fitness destination that has been serving as a sanctuary for more than eight decades. Spread over 4,000 acres of verdant mountains and lush meadows, this retreat comprises 86 individual casitas. A casita, which translates to 'little house' in Spanish, is a type of accommodation typically found in Latin American countries. In the context of Rancho La Puerta, each casita is a stand-alone, charming dwelling that offers a high level of privacy and comfort.
Unique Experiences:
Four health and beauty centres grace the grounds of Rancho La Puerta, each staffed by accomplished therapists and estheticians. You can find treatments that utilise aromatic and medicinal herbs grown in the resort's organic gardens.
Rancho La Puerta also features 40 miles of hiking trails that allow you to immerse yourself in the breathtaking mountainous scenery. The resort's cooking school, La Cocina Que Canta, presents an opportunity for you to explore the culinary arts under the guidance of renowned chefs. Moreover, the resort regularly hosts respected artists, artisans, and authors who provide unique learning experiences through workshops and classes.
Where:
Carretera Mexicali-Tijuana K.M, 136.5, Rancho la Puerta, 21520 Tecate, B.C., Mexico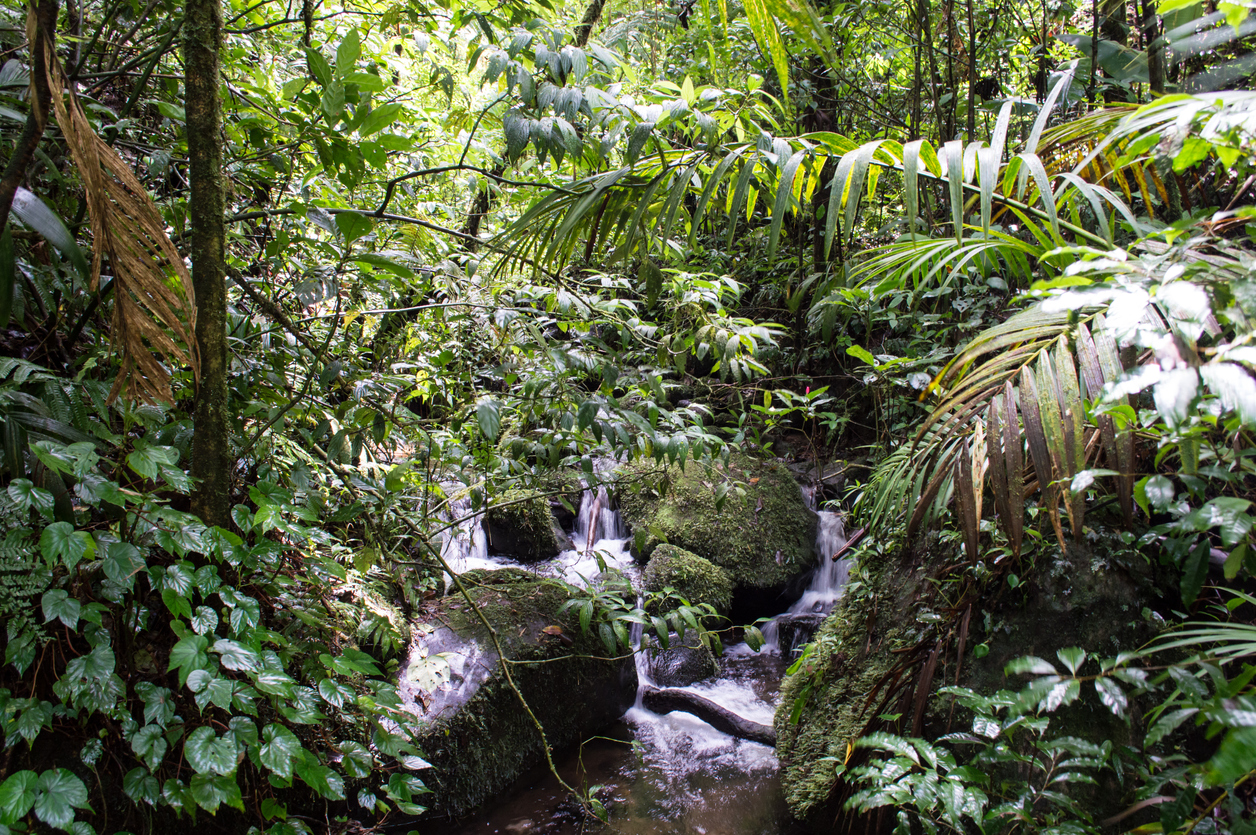 7. Kinkara Luxury Retreat, Santa Elena, Costa Rica
Located in the scenic foothills of Costa Rica's highest peak, Mount Chirripó, Kinkara Luxury Retreat is a hidden sanctuary spread across 800 acres of undulating hills. This retreat, designed with rejuvenation and wellness at its heart, is seamlessly interwoven with the awe-inspiring natural beauty of this geographically unique region, making it a versatile destination for various occasions.
Unique Experiences:
Here, you can participate in a variety of nature-led activities and open-air yoga classes, along with restorative healing services like sound baths and indigenous cacao ceremonies. A highlight is the Temazcal-inspired sweat ceremony, a deeply healing and transformative experience that draws on the wisdom and rituals of the pre-Hispanic indigenous peoples of Mesoamerica.
At the heart of the retreat is El Morén, an airy pavilion situated in the Mandala Garden. This "temple of movement," named after the Borucan word for "well-being," invites you to deepen your yoga practice, offering an opportunity to fully experience the numerous benefits of yoga in this retreat.
Where:
100m Norte Pulpería la Valencia, Santa Elena, Costa Rica
8. Lapinha Spa, Lapa, Brazil
Tucked away in the pastoral municipality of Lapa, Lapinha Spa resides as a haven of serenity and healing. Spanning a vast 550-hectare organic farm encircled by lush subtropical forests, Lapinha Spa is Brazil's first certified clinic by the Mayr-Kur Institute, offering specialised detoxification programmes lasting two to three weeks. These programmes, inspired by the Mayr Kur, Bircher Benner, and the Spa's distinctive Brown Rice method, are complemented by bespoke wellness plans targeting weight management, stress relief, smoking cessation, fitness enhancement, and care for the elderly.
Unique Experiences:
Boasting a repertoire of more than 50 body and beauty treatments, Lapinha Spa combines natural medicine with a diverse range of therapies such as hydrotherapy, movement therapy, gastronomy therapy, phytotherapy, physiotherapy, and biorhythmic therapy, enriched with spiritual practices.
You can immerse yourself in a plethora of leisure activities. Outdoor pursuits range from ecological walks, Nordic walking, jogging, biking, swimming, and practising Liang Gong. Indoor activities include dance classes, targeted gymnastics, a cardiovascular circuit, water aerobics, pilates, and personal training. The spa even offers you a chance to engage in gardening and cheese making.
The Lapinha Spa facilities are equally impressive, featuring 20 private treatment rooms, a well-equipped gym, a Vichy shower, a solarium, and a multi-purpose, semi-Olympic outdoor swimming pool featuring a 16-metre vertical massage treatment.
Where:
Estrada da Lapa, Km, 16 - 5 - Fazenda Margarida, Lapa - PR, 83750-000, Brazil
9. Aro Hā Wellness Retreat, Glenorchy, New Zealand
Perched on a remote mountaintop in New Zealand, Aro Hā Wellness Retreat is a sanctuary that offers a respite from the bustling world. Overlooking Lake Wakatipu and surrounded by the Southern Alps, this retreat provides the perfect backdrop for an extraordinary wellness holiday. Aro Hā is a haven for those seeking an immersive digital detox.
Unique Experiences:
Aro Hā integrates advanced eco-friendly accommodation, permaculture-based self-sufficiency, and exceptional wellness programmes. The retreat extends over 21 acres of sub-alpine terrace, providing stunning panoramas of Lake Wakatipu. It embodies a blend of sustainable living techniques, from permaculture to passivhaus principles.
Guests at Aro Hā are treated to a comprehensive wellness package, including a rich vegetarian diet, therapeutic bodywork, and daily mindfulness practices. The retreat emphasises a balance of physical and mental stimulation, making it the perfect getaway for you – whether you're planning to travel solo, as a couple, or with a group of friends. The combination of sub-alpine hiking, vinyasa yoga, and functional strength training offer an exhilarating blend of activities to revitalise your mind and body.
Where:
33 Station Valley Rd, Wyuna Rise, Glenorchy 9372, New Zealand
10. COMO Shambhala, Bali, Indonesia
Nestled in the heart of a lush Balinese jungle, the estate offers a tranquil space for both relaxation and self-improvement. Equipped with a range of exceptional wellness amenities, including a vitality pool, serene treatment areas by the River Ayung, a fully-equipped gym, a pilates studio, and a yoga pavilion, the retreat aims to rejuvenate its guests. Their resident experts, including a yoga master and an Ayurvedic doctor, offer comprehensive wellness support, complemented by the nutritious offerings of the COMO Shambhala Cuisine.
Unique Experiences:
You can find a broad range of healing therapies and treatments available, including Ayurvedic procedures, acupuncture, colon hydrotherapy, lifestyle coaching, and various types of massages. Bask by the pool or wander through the estate's rainforest trails, indulging in the tranquillity of the estate.
A distinctive feature of the estate is 'The Source', a sacred spring located within the property where you can participate in an age-old Balinese water blessing ritual, providing a comprehensive cleansing of body, mind, and spirit. Here in this retreat, you can also take part in guided cycling tours that wind through rice fields and past iconic temples and shrines.
The estate's spa facilities are extensive, featuring nine dedicated treatment rooms, an outdoor hydrotherapy zone, a 25-metre chemical-free pool, and natural spring water pools.
Where:
Banjar Begawan, Desa, Melinggih Kelod, Kec. Payangan, Kabupaten Gianyar, Bali 80571, Indonesia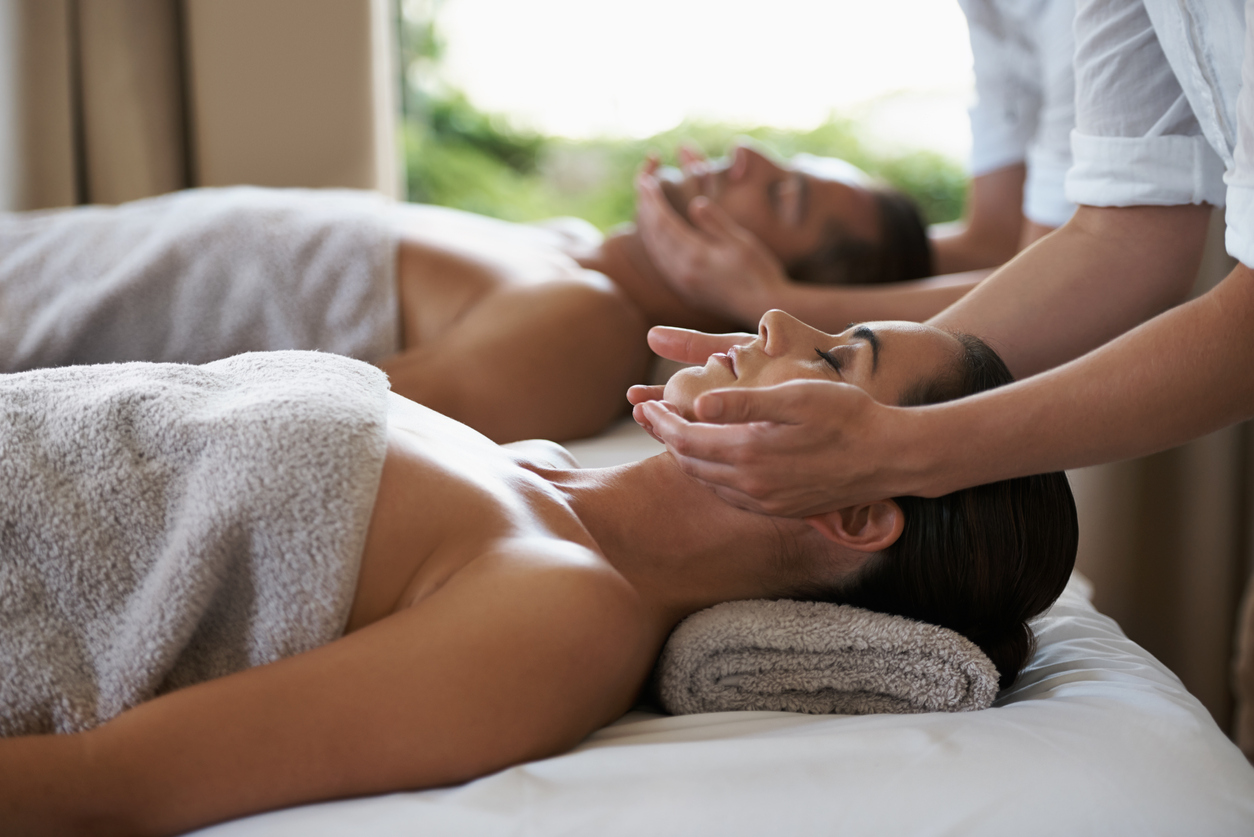 Embrace transformation with confidence
Starting with the above ten wellness retreats, you can give yourself that much-needed break to unplug from the digital world, engage in mindful practices, and let the healing power of nature work its magic. In planning such a transformative journey, peace of mind is crucial, and that's where Income's travel insurance comes into play.
It covers a wide array of unexpected travel concerns such as damage to your belongings, personal accidents, unexpected delays1, and overseas medical expenses2 in your travel itinerary. By addressing these potential hitches, the coverage allows you to fully immerse in the wellness retreat experience with less worries about possible travel inconveniences when travelling to and from Singapore.
As you step into a new chapter of prioritising your well-being, make sure you're secured with comprehensive protection from Income's Travel Insurance. So, embark on your wellness retreat, rejuvenate your senses, and find your equilibrium, knowing you're well-covered every step of the way.
1 We will pay you for travel delay if the public transport you are scheduled to travel in during your trip is delayed for more than six hours in a row and is not caused by you.
2 If you did not receive medical treatment overseas, you must do so within three days of your return to Singapore. If you have received medical treatment overseas, you must continue your medical treatment in Singapore within 30 days after your return to Singapore.
This article is meant purely for informational purposes and should not be relied upon as financial advice. The precise terms, conditions and exclusions of any Income products mentioned are specified in their respective policy contracts. For customised advice to suit your specific needs, consult an Income insurance advisor. This advertisement has not been reviewed by the Monetary Authority of Singapore. ​
These policies are protected under the Policy Owners' Protection Scheme which is administered by the Singapore Deposit Insurance Corporation (SDIC). Coverage for your policy is automatic and no further action is required from you. For more information on the types of benefits that are covered under the scheme as well as the limits of coverage, where applicable, please contact Income or visit the GIA/LIA or SDIC websites (www.gia.org.sg or www.lia.org.sg or www.sdic.org. sg).