Paying It Forward As An OrangeAid Alumni
Over the years, our OrangeAid Future Development Programme (FDP) has empowered youths with financial literacy to manage money confidently, and provide career guidance to work towards their dreams. Beneficiaries have the opportunity to pay it forward through the Facilitator Training Programme, an FDP's Alumni initiative, where they go through a two-day 'train the trainer' session before going on to facilitate workshops for beneficiaries on their own.

Teo Yuan Sheng, a student at Nanyang Polytechnic, and Candy Ang Zoe Yee, a diploma graduate from Ngee Ann Polytechnic joined the Programme to boost their communication skills and build a social support system with the trainers and fellow awardees. They felt a sense of achievement over their short stints as they soon find themselves being able to contribute to the programme in more ways than one.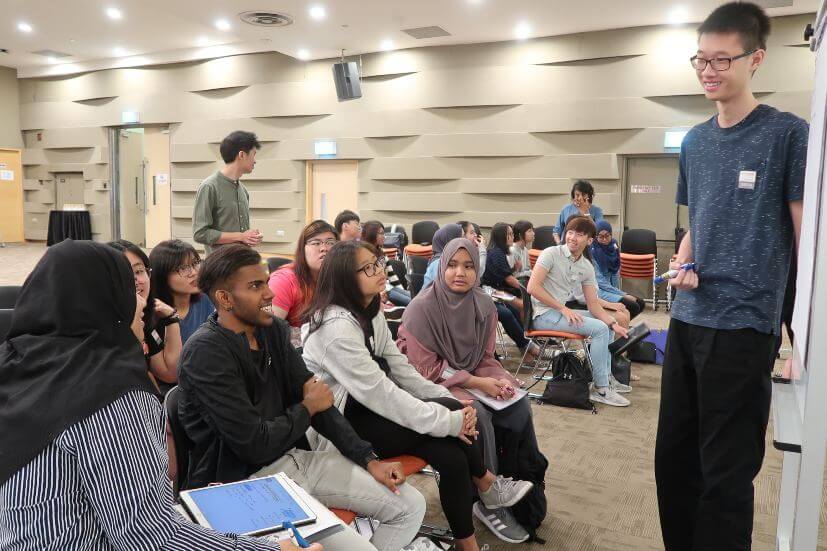 At the training, Yuan Sheng gained confidence as he picked up new skills, techniques and knowledge along the way, which he had the chance to apply. One example is the framework of group formation, where he learnt how to frame a discussion, get people to participate and conclude it smoothly.

On the other hand, Candy found it interesting that trainees were put through a dry run of the workshop, posing as the actual awardees. This 'guinea pig' process brought her out of her comfort zone to voice out her ideas, to improve programme and minimise hiccups. The trial gave her a better idea of what to expect in real time and bonded her with the coach and fellow facilitators, enabling the team to be more in sync during the actual workshop.

"Teamwork, caring for others and leading by example are very important", said Yuan Sheng when asked on lessons learnt as a facilitator.

On her takeaways from this experience, Candy said, "I gained the confidence to speak up and share my thoughts. My peers and I stayed in contact and often reminisce about our unique experience!"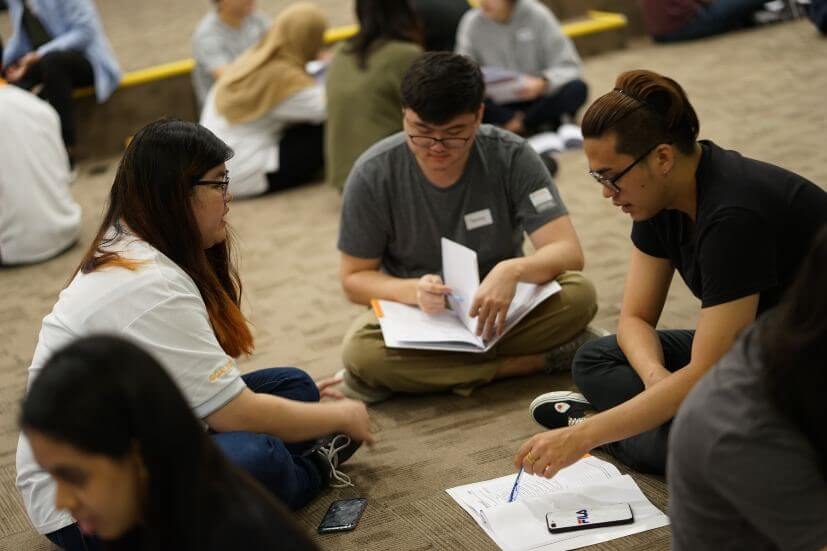 Looking back, both agreed that they would have opened up more and seized every opportunity to present if they could do the workshop all over. Having gone through both awardee and facilitator phases, Candy feels accomplished as she was able to pay it forward and grow to become a more outspoken person. On hindsight, Yuan Sheng wished he fared better at his first few tries but is comforted to witness improvements over time.

Most importantly, Yuan Sheng and Candy were able to thoroughly enjoy and learn more about themselves through this meaningful experience.

Find out more about Income's OrangeAid and how you can contribute to helping youth in need here.