Choosing between local or overseas tertiary education for your child and what you need to do
Every parent would agree that their children's education is important. After all, a good and well-rounded education is the key to future success, and which parent wouldn't want their child to succeed?
With so much hinging on the right education, it comes as no surprise that parents often fret over which school to send their children to. For parents of teenagers, this becomes even more nerve-wracking as the decision also includes whether your child should study locally or abroad.
While each option has its benefits, they do offer differences. Here are some of the key factors you should consider before deciding on where to send your child for their tertiary education.
Cost and expenses
One of the largest differences between studying locally or abroad are the costs involved. Already, education doesn't come cheap. But this becomes even more pronounced if you choose to send your child to an overseas institution.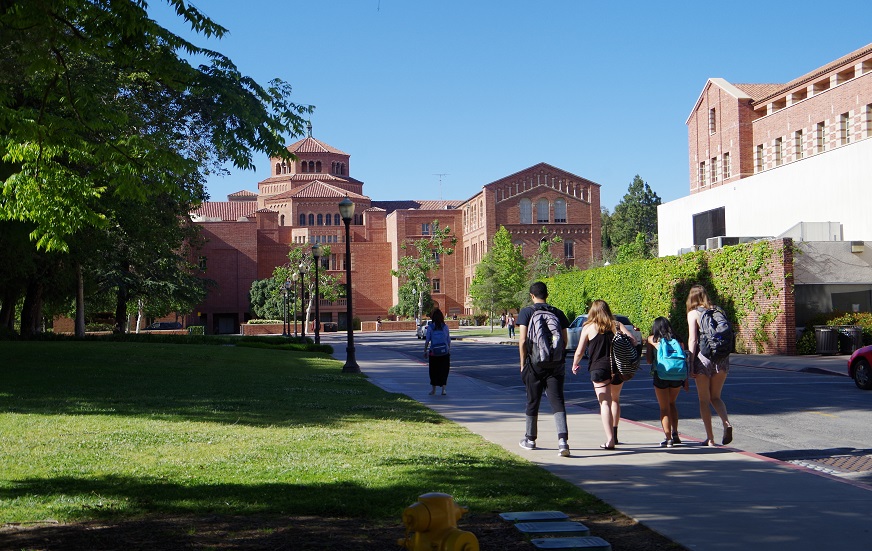 Image: iStock

For starters, international students usually have to pay higher tuition fees as they do not enjoy the subsidies that local residents do. To put things into perspective, here's how much tuition fees differ between local and overseas universities.A bachelors' degree in business at the National University of Singapore (NUS) for undergraduates admitted in 2021 costs approximately S$9,600 per year. Meanwhile, a similar degree at the University of Melbourne will cost you up to S$46,000 a year. If you are looking at renowned universities such as the University of Oxford and Harvard University, tuition fees hover around the range of S$70,000 per year.

Triple that and you will get the approximate cost of a three-year degree. But don't forget that tuition fees usually increase yearly due to inflation. Costs will also increase if your child is staying on for an additional Honours year.

On top of that, you also have to account for your child's living expenses when they study abroad. This includes accommodation, food, transportation and perhaps even travel expenses. For instance, living expenses in the UK would cost between S$2,000 to S$3,000 per month depending on your child's lifestyle.

If you want to give your child the option of an overseas university education, you'll need to start saving for it as early as possible after they're born. If, however, saving that uni fund for them means having to mortgage your property or wipe out your retirement savings, perhaps consider sending them to a local university instead or encourage them to study hard and earn themselves a scholarship overseas, if they should wish to go.
Availability of courses
Studying abroad may become the default option if your child's desired course of study isn't available in Singapore. This usually applies to more specialised fields such as forensic science and veterinary medicine.

Similarly, fields such as music or the performing arts are much more established overseas even if there are local programs available. If your child wants to pursue a career in these subjects, studying abroad in dedicated institutions such as The Juilliard School may be the better choice as it gives them access to opportunities and expertise that they cannot find locally.

Overseas universities are also a viable alternative if there are limited places available in local programs. For instance, students who want to study dentistry will find that they can only do so at NUS, which offers one intake a year.

Compared with peers who are pursuing more general degrees, they face tougher competition and may find it harder to get admitted. Studying overseas offers them more options and potentially less competition.
Risks of studying abroad
The risks of studying abroad have increased more than ever since the advent of COVID-19. One of the most obvious risks is the possibility of infection in countries where cases are increasing. In the unfortunate event that your child gets infected, will they have equal access to quality healthcare, and will they be able to afford it

Instances of discrimination and violence against Asians have, unfortunately, also been on the rise in many Western nations. There is a growing spate of hate crimes and violent attacks against Asians in the United States and United Kingdom, and the risk of your child facing such events is very real. It's important to prepare them by reading up on racial trauma and coping mechanisms, so that they are mentally and emotionally ready when such situations occur.

Virtual classes are another risk to consider. With travel bans in place and countries worldwide imposing various forms of safe management measures, physical classes are mostly cancelled. This can become a point of contention if you have to continue to pay hefty tuition fees despite classes being virtual. Without the campus experience, or even access to physical labs and resources, is it worth paying so much more for an overseas education? That's something you and your child would have to decide.
Opportunities for future success
Most parents value education because they understand the role it plays in their child's future success. To find out whether studying locally or abroad would provide your child with more opportunities in the future, consider the following.
Recognition of the degree and institution
What kind of credentials are employers in your child's field of study looking for? If you are considering sending your child overseas, check if the degree or institution is recognised by local organisations

This is especially important when it comes to degrees and jobs that require professional accreditation, such as medicine, law, accounting and engineering. To prevent any future mishaps, check with the relevant professional body, such as the Professional Engineers Board, if the institution is recognised.

If your child is planning to get a Master's degree or participate in professional qualification programmes such as the Singapore Chartered Accountant (CA) Qualification, check beforehand if there are any preferred or accredited degrees listed as part of the requirements. Having the right degree not only affects their admission into postgraduate or professional programmes, but may also help save time and money through credit transfers and module exemptions.
Potential internships or job opportunities
Some schools have tie-ups with organisations for internships or job placements post-graduation. Find out if the institution your child is interested in has partnerships with organisations that can provide them with valuable work experience.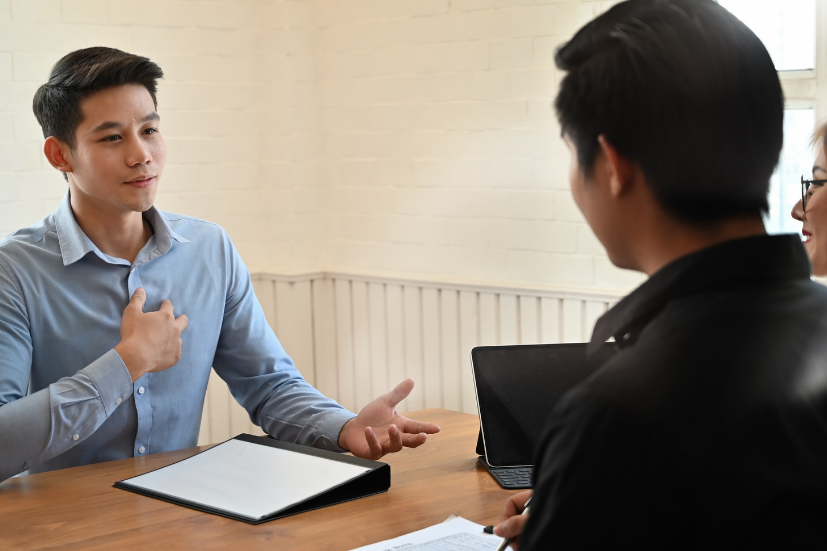 Image: iStock

Sometimes, all it takes is being in the right place. For instance, internship opportunities at big tech companies such as Facebook, Google and Twitter would be much more accessible if your child is already studying in the United States as opposed to being in Singapore.
Networking opportunities
Find out what the campus culture is like. Are there student groups and how active are they? Does the school organise networking events for its students? Which option would provide your child with more opportunities to meet like-minded individuals and mentors who can help them succeed in their field?

Don't underestimate the power of networking. The social connections that your child makes during their university days usually last way into adulthood, and may potentially lead to interesting and diverse opportunities in the future.
Building up soft skills
A well-rounded education focuses not just on academic success, but helping your child develop important soft skills such as resourcefulness, adaptability and problem-solving abilities

When you send your child to study abroad, they are inevitably forced to become independent. From adapting to a new culture, to managing their own expenses and doing their own housework, your child will learn how to live alone in a foreign land.

It also helps your child build resilience, self-awareness and most importantly, confidence. These are all valuable traits that will help them excel in the future, both as a person and as an employee.

Worried that your child might miss out if they study locally? Don't worry. Most local tertiary institutions offer exchange programs that give students the chance to spend a semester or two abroad. They too understand the exposure and advantage that an overseas experience can provide.
How to prepare for studying abroad
The thought of studying overseas can be daunting for your child. If they have made the decision to study abroad, or are planning to participate in an exchange program abroad, here's what you can do to ease their nerves and help them get ready.
Read up on the host country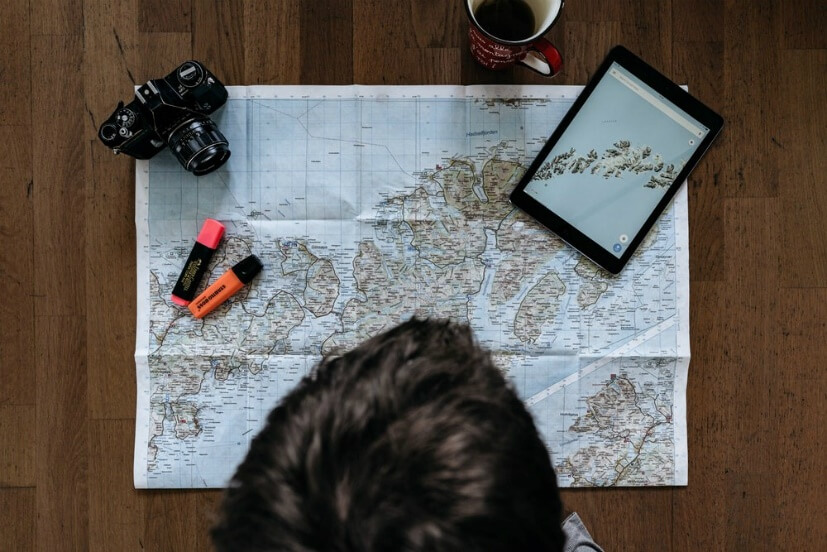 Photo by Simon Migaj via Unsplash
Familiarise yourself with the laws and customs of the host country and as much information as you can on the school. What kind of activities might your child participate in over there? What will the weather be like? What kind of clothes should they bring over? Knowing what to expect will help you and your child prepare better for the trip.

At the same time, find out the embassy locations of the host country. They can provide your child with advice and assistance should they face problems with their visa or passport, or if they need help urgently.
Set up an overseas bank account
If your child is going to be overseas for an extended period, setting up an overseas bank account makes things easier and safer. This allows them to deposit their money instead of carrying cash all around, and makes their spending easier to track.

It also allows you to transfer money to them conveniently, through online bank transfers. Some banks may charge additional fees when transferring to a foreign account, so remember to read the fine print!
Create a lis​t of emergency contacts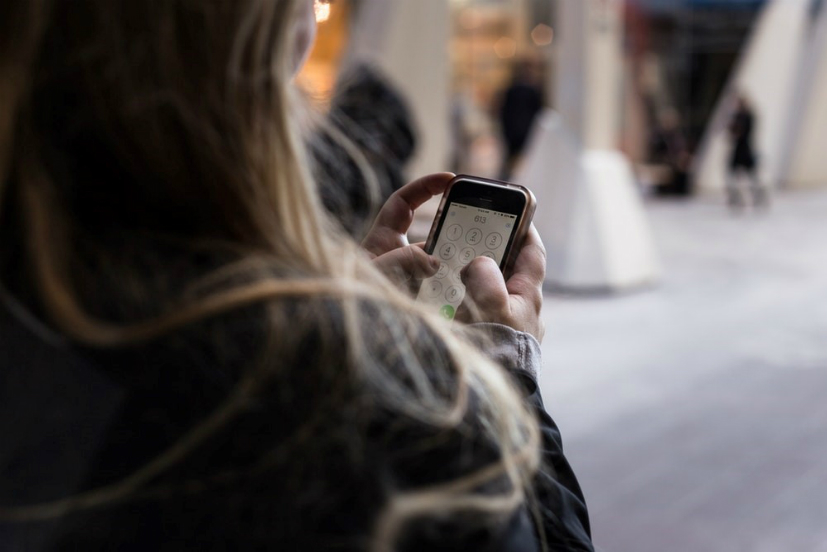 Photo by Priscilla Du Preez via Unsplash

Your child may be going to a foreign country all by themselves, but that doesn't mean they are alone. Prepare a list of key contacts that your child can call in an emergency.

This includes the school's office, your insurer, and perhaps the number of that family friend who resides in that country as well. Likewise, if your child is travelling with schoolmates, make sure you get their contact details so you have someone to call if an emergency occurs.

It's also good practice to set up regular video call sessions with your child. Besides checking in on things, it also helps to alleviate some of the homesickness they might be feeling.
Source for good accommodation
When searching for accommodation, consider cost, location, safety and security before deciding on a place. For instance, is the neighbourhood safe, or within walking distance of the university?

If possible, get your child to seek advice from seniors who are already there or have been there before. Many overseas universities would also have accommodation options available.
Get a suitable insurance plan for your child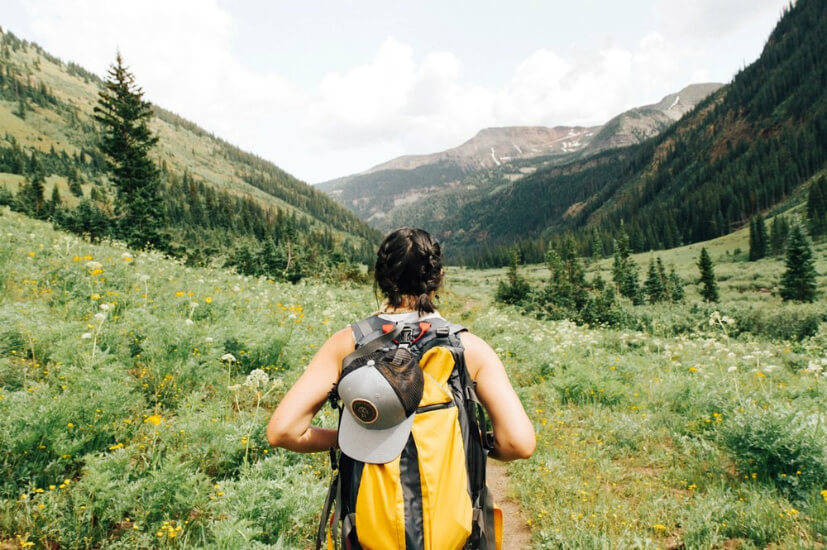 Photo by Holly Mandarich via Unsplash
Keeping their child safe is a priority for most parents. When your child is alone abroad, the next best thing to being physically there is protecting them with the right insurance plan.

Get a comprehensive plan such as the Overseas Study Protection Plan (OSPP) that is tailored to their needs. For instance, is your child the adventurous type or just prone to sickness? OSPP provides 24-hour worldwide1 protection against personal accidents and outpatient medical expenses2.

If you prefer to be much safer than sorry, you can enhance your child's protection with the Overseas Medical Expenses rider. This not only boosts your child's overseas medical expenses coverage by up to $200,0003 and emergency medical evacuation by up to $100,0003, but also protects your child against COVID-194. This ensures that your child is covered against injuries, accidents and COVID-19, no matter where they are.

Is your child planning to make the best of their time overseas by travelling to nearby countries for sightseeing? Consider getting the Trip Protect rider. It offers coverage for inconveniences such as travel disruptions, theft and damage to their personal belongings, and saves your child from having to get additional travel insurance.
Prepare early for your child's education
Regardless of whether you have decided to send your child abroad or opted for a local university instead, one thing remains the same: the cost of education can be hefty.

Make sure whatever option you choose in the end is affordable for your family. After all, you do not want to cash out your retirement funds for this and risk passing the financial burden to your child in your later years.

If you truly believe in giving your child the best education available, prepare early by saving when your child is still young. Find out how you can prepare for your child's future education with these saving plans, or consult an advisor if you need more help.


Important Notes:
1 This policy covers you when you are overseas except when you are living in or travelling to or through Afghanistan, Iraq, Liberia, Sudan or Syria. If your home country is not Singapore, please note that we do not cover claims arising in your home country under section 3 – Overseas medical expenses incurred due to injury, section 4 – Overseas medical expenses incurred due to sickness (outpatient medical treatment only), and Section 20a – Overseas medical expenses incurred due to sickness and injury. Section 14 – Kidnap and hostage also does not cover claims arising in your home country, countries in Central or South America, or Africa, or any country in which United Nations armed forces are present and active.
2 You will need to pay the first $100 for each visit of your outpatient medical treatment due to sickness.
3 Section 20a – Overseas medical expenses incurred due to sickness and injury of $200,000 is an overall section limit per insured person under ME Supreme. The most we will pay under this section is up to the sub-limits and overall section limit shown in the table of cover.
4 If you are in Singapore before the start date of the Overseas Medical Expenses rider, you must undergo a mandatory pre-departure COVID-19 diagnostic test such as COVID-19 Polymerase Chain Reaction (PCR) test within 72 hours before departing from Singapore and the test result must be negative before you depart from Singapore. If you are overseas on the start date of the Overseas Medical Expenses rider, you will only be covered for COVID-19 after 14 days from the start date of the Overseas Medical Expenses rider. This benefit will not cover claims directly or indirectly caused by or arising from the following:
i Any expenses incurred to treat complications due to COVID-19 vaccination.
ii Any expenses incurred for mandatory COVID-19 diagnostic tests that you are required to take, such as pre-departure tests and post-arrival tests.
iii Any medical expenses incurred for treatment in Singapore
Section 20b – COVID-19 medical cover
Overseas medical expenses incurred due to COVID-19 of $200,000 is an overall section limit per insured person under ME Supreme. The most we will pay under this section is up to the sub-limits and the overall section limit shown in the table of cover. Emergency medical evacuation and sending you home due to COVID-19 of $100,000 is an overall section limit per insured person under ME Supreme. The most we will pay under this section is up to the sub-limits and overall section limit shown in the table of cover.

This article is meant purely for informational purposes and should not be relied upon as financial advice. The precise terms, conditions and exclusions of any Income products mentioned are specified in their respective policy contracts. For customised advice to suit your specific needs, consult an Income insurance advisor.

This advertisement has not been reviewed by the Monetary Authority of Singapore.