Beyond providing financial assistance for their school fees and living expenses, OrangeAid also equips them with financial literacy skills, and providing them with personalised career guidance and internship opportunities.

Income works closely with the Institute of Technical Education (ITE) and all five polytechnics in Singapore to select and nominate students for the programme. Between 2015-2017, 1,000 bursary awards were disbursed. Income will be awarding an additional 800 bursaries to deserving students between 2018-2019.

In addition to receiving financial assistance, FDP awardees will also benefit from the following:
Students who are keen to apply for the Future Development Programme should contact their educational institution's financial assistance department to receive the relevant assistance.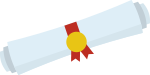 To date the FDP has disbursed 1,800 bursary awards, amounting to $4.59 million to students-in-need from the ITE and Polytechnics in Singapore.
We are glad that the FDP is making a positive impact on the students and here's what they told us.

90.7% have more time to focus on their school work

85.5% now have funds for schools fees and expenses

93% learnt how to better manage their money after attending the FDP workshop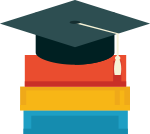 410 successful graduates to date! 57% of them graduated from ITE and polytechnics with a GPA score of more than 3 out of 4
We conducted another survey with our graduates and here's what they told us. 
The Alumni Initiative
Programmes under the Alumni Initiative continue providing our beneficiaries support as they progress to their first jobs after tertiary education and works to address their uncertainties on securing a career of their interest. With this, we aim to help our FDP youths develop the qualities of being future-ready and others-centred.

Alumni receive opportunities to be involved in: