Here's what you get with FlexiLink.
Start accumulating your wealth with a low initial investment of just $5,000.

Stay protected against death and total and permanent disability (TPD before age 70).

Choose to invest in up to two funds per policy from our wide range of selected funds.

Have the flexibility to top-up or withdraw[1] from your investments based on your needs.
Here's how FlexiLink grows your wealth.
Begin with a single investment that starts from as low as $5,000.

Make your investments using your CPF Ordinary Account (CPFIS-OA) or CPF Special Account (CPFIS-SA). 

Invest in an extensive range of funds that are continuously being monitored by a team of experienced investment professionals, including our Aim Series funds.

Some of our funds have consistently attained Lipper Leader ratings[2] over the years, ranking within the top 20% in performance among similar funds.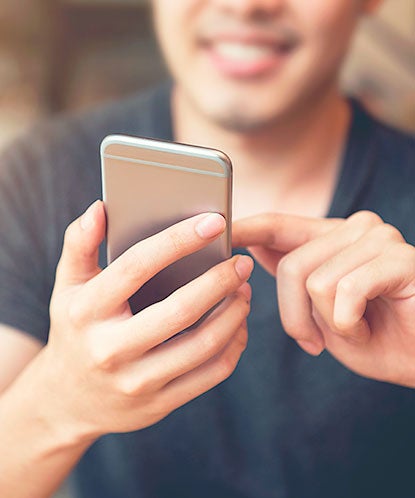 Your policy toolkit.
Footnotes
Withdrawal amount must be at least $500. After withdrawal, the policyholder needs to hold a minimum of $2,000 worth of units across all funds under the policy. These limits are not guaranteed, and are subject to revision by Income.
You may visit www.fundsingapore.com for more information on Lipper Leader ratings and how our funds rank.
Exclusions
There are certain conditions whereby the benefits under this plan will not be payable. You can refer to your policy contract for the precise terms, conditions and exclusions of the plan. The policy contract will be issued when your application is accepted.
Important Notes
This is for general information only and is not to be construed as an offer or solicitation for the subscription, purchase or sale of any investment-linked plan (ILP) sub-fund. It does not constitute any financial advice and does not have regard to the specific investment objectives, financial situation and particular needs of any persons.
Investments are subject to investment risks including the possible loss of the principal amount invested. Past performance, as well as the prediction, projection or forecast on the economy, securities markets or the economic trends of the markets are not necessarily indicative of the future or likely performance of the ILP sub-fund. The performance of the ILP sub-fund is not guaranteed and the value of the units in the ILP sub-fund and the income accruing to the units, if any, may fall or rise. A product summary and product highlights sheet(s) relating to the ILP sub-fund are available and can be obtained from your insurance advisor. A potential investor should read the product summary and product highlights sheet(s) before deciding whether to subscribe for units in the ILP sub-fund.
You can find the usual terms and conditions of this plan in the policy conditions. All our products are developed to benefit our customers but not all may be suitable for your specific needs. If you are unsure if this plan is suitable for you, we strongly encourage you to speak to a qualified insurance advisor. Otherwise, you may end up buying a plan that does not meet your expectations or needs. As a result, you may not be able to afford the premiums or get the insurance protection you want. Buying a life insurance plan is a long-term commitment on your part. If you cancel your plan prematurely, the cash value you receive may be zero or less than the premiums you have paid for the plan.
This policy is protected under the Policy Owners' Protection Scheme which is administered by the Singapore Deposit Insurance Corporation (SDIC). Coverage for your policy is automatic and no further action is required from you. For more information on the types of benefits that are covered under the scheme as well as the limits of coverage, where applicable, please contact Income or visit the GIA/LIA or SDIC web-sites (www.gia.org.sg or www.lia.org.sg or www.sdic.org.sg).
This advertisement has not been reviewed by the Monetary Authority of Singapore.
Information is correct as of 22 July 2021.
The best deals. Just for you.
Get advice tailored to your needs.
We are here to help. Leave your contact details below and one of our Income Advisors will reach out to you in 3 working days.