Things don't always go your way in life, but if you want it badly enough, you will find a way to make it happen, even if it takes longer. That's how Terence managed to work his way from Ngee Ann Polytechnic to Yale-NUS.

And he's paying it forward by sharing his experiences with younger people. He volunteers at KidAccomplish, an enrichment programme for children, run by Yale-NUS students, that offers learning outside school. To encourage and develop diverse modes of thinking, children who are in the programme learn about the heritage of Singapore, cell biology and the history of film-making, amongst others.

However, life was not so easy-going for Terence just a few years ago. After completing his National Service, he enrolled in a polytechnic even though he could have pursued a degree at a university.

"I felt that with a diploma, I will be able to find a job quicker with the practical skills that I learn," he explained. At that point, his father had stopped working due to health issues, leaving his mum, who works at National Dental Centre as a counter staff, as the sole breadwinner for the family.

At home, things tend to get emotional whenever the family had to discuss their financial situation. Their predicament took a turn for the better when Terence was named an awardee of the Income OrangeAid Future Development Programme when he was a second-year polytechnic student. By being an awardee, he was grateful for not just the monetary assistance but also the financial literacy training he was given.

"Since attending the financial literacy workshop, I am more aware about budgeting and I think more about what I spend on. For example, if I have $80 for a week, I would consciously make an effort not to spend it all."

Terence also took on part-time jobs during term breaks to supplement his income. He had been an ad-hoc shopper for Honestbee and was also a relief teacher at a student care centre since he loves working with kids.

Today, Terence is pursuing a liberal arts degree at Yale-NUS College. Even though he is happy with how things have turned out for him now, Terence knows that there will still be challenges ahead. He is, however, not daunted. He said, "It is important to adopt an optimistic attitude as I believe it will help me get through everything and anything."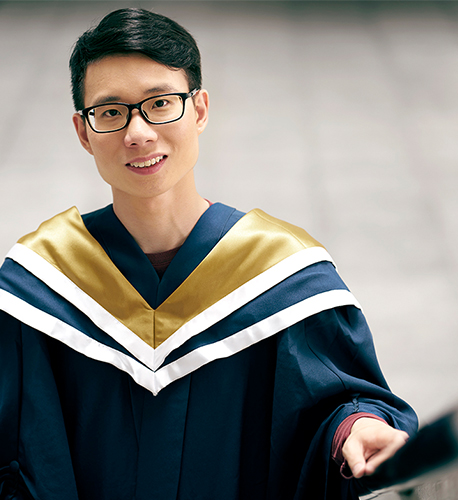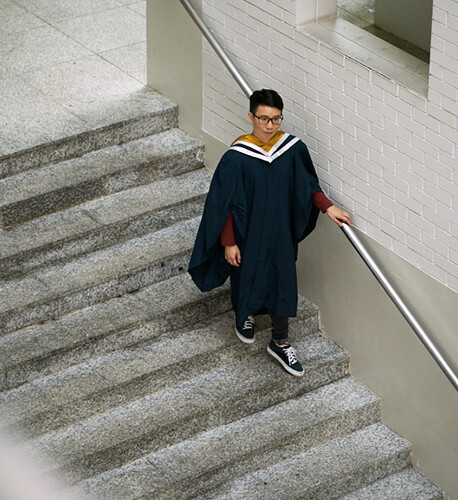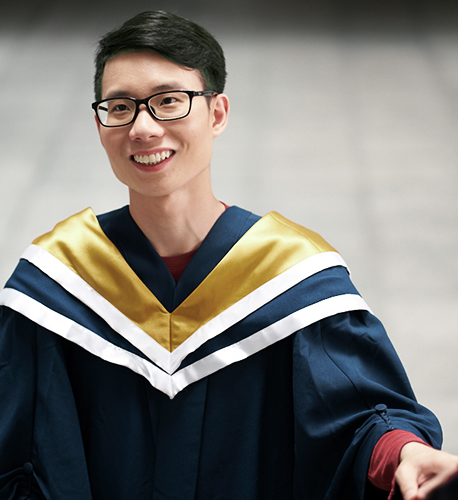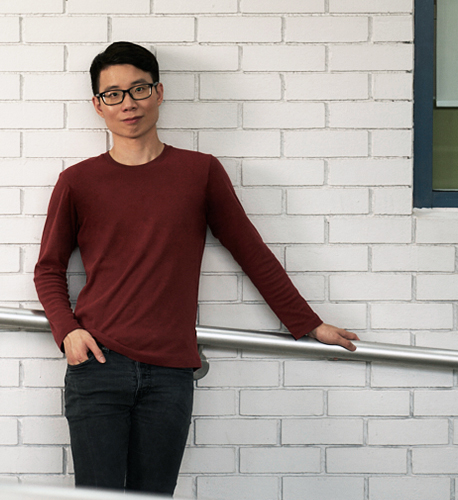 One of the 400 awardees of the Income OrangeAid Future Development Programme, Terence has been receiving financial aid since 2015 as a second-year Ngee Ann Polytechnic student. Now, Terence is in his first year of the liberal arts programme at Yale-NUS College, and is also applying to take up a student associate position to further hone his skills in communications. And because he believes in paying it forward, Terence continues to work with kids despite his busy schedule. He recently joined a programme at Yale-NUS called KidsAccomplish, where undergraduates, like him, tutor primary school students.
HELP SOMEONE LIKE TERENCE NOW
---