Please note that Income will discontinue Orange Health App after 30 June 2021.
You may continue using the app to collect points and redeem your rewards till 30 June 2021. All excess or unredeemed points will expire on 30 June 2021. However, you may redeem up to $40 worth of vouchers for this season.
For any enquiries, kindly email us at orangehealth@income.com.sg 
About Orange Health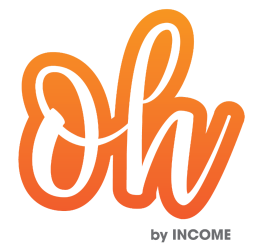 Orange Health empowers Singaporeans to take charge of their health. Keeping healthy is a choice that begins with the individual with far reaching effects for your loved ones and those around you.
Take the first step, by signing up for Orange Health on the Income Insurance app. You can track your fitness and health-related activities, as well as to earn Oh! points and redeem for vouchers with our lifestyle partners. Continue to keep tab on your well-being by going for our health screening too.
Take a closer look at what Orange Health offers you.