This plan may only be purchased directly online or at Income branches. It is not available for sale through other distribution channels and no financial advice will be provided.
Find an income branch now to apply for DIRECT Term.
Here's how DIRECT Term protects you.
Stay protected against death, terminal illness and total and permanent disability (TPD before age 65) with a sum assured between $50,000 and $400,000[1].

Choose a protection period of 5 years[2], 20 years, or up to age 64 (age last birthday). 

Add a rider to be protected against dread diseases[3].
Need more protection? Enhance your coverage with a rider.
DIRECT Dread Disease Rider for Term
You will receive the sum assured for this rider if you are diagnosed with a dread disease[3].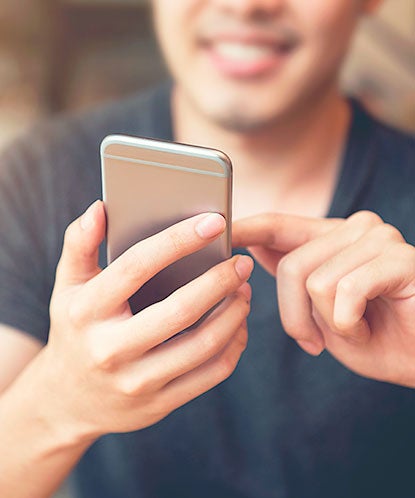 Your policy toolkit.
Footnotes
The maximum sum assured per insured for all DIRECT products (DIRECT Term (renewable), DIRECT Term (non-renewable) and DIRECT Star Classic Protect), regardless of the number of policies purchased with Income, is $400,000; with a sub-limit of $200,000 sum assured for DIRECT Star Classic Protect.
Guaranteed renewal is applicable only if there is no claim on your policy during the contract term and the insured is age 79 (last birthday) and below. We will renew your policy for the same contract term of 5 years. The renewal premium will be determined by Income.
The full definition of each dread disease covered and the circumstances in which you can claim are stated in the policy contract.
If the insured is diagnosed with a specified dread disease (except angioplasty and other invasive treatment for coronary artery) during the term of the rider, we will pay the sum assured. The DIRECT Term policy and this rider will end after this payment.
For angioplasty and other invasive treatment for coronary artery, we will pay 10% of the sum assured, subject to a maximum amount of $25,000. The benefit for angioplasty and other invasive treatment for coronary artery will end once we make this payment. The rider will continue with a reduced sum assured.
Any payment made under this rider will form an accelerated payment, and reduce the sum assured of its DIRECT Term policy.
We will not pay this benefit if the insured suffered symptoms of, had investigations for, or was diagnosed with the disease any time before or within 90 days from the date we issue the rider, include or increase any benefit, or reinstate the rider (whichever is the latest) for major cancer, heart attack of specified severity, coronary artery by-pass surgery, or angioplasty and other invasive treatment for coronary artery.
If this rider is attached to a DIRECT Term (renewable) policy and there is no claim (except angioplasty and other invasive treatment for coronary artery) on this rider during its term and the insured is age 59 (last birthday) and below at the time the rider is due for renewal, we will renew it for another 5 years at its prevailing sum assured.
Policy can be renewed up to a maximum coverage age of 84 (age last birthday).
Exclusions
There are certain conditions whereby the benefits under this plan will not be payable. You can refer to your policy contract for the precise terms, conditions and exclusions of the plan. The policy contract will be issued when your application is accepted.
Important Notes
This is for general information only. You can find the usual terms and conditions of this Direct Purchase Insurance (DPI) in the policy conditions for DIRECT Term Life (renewable) and DIRECT Term Life (non-renewable). All our products are developed to benefit our customers but not all may be suitable for your specific needs. DPI may not be suitable for you if you are unsure about which type of DPI or how much coverage to buy as no financial advice is provided during the purchase process. In such a case, we strongly encourage you to seek advice from a qualified insurance advisor who will be able to advise you on a suitable product. Otherwise, you may end up buying a plan that does not meet your expectations or needs. As a result, you may not be able to afford the premiums or get the insurance protection you want. This policy does not have any cash value.
This policy is protected under the Policy Owners' Protection Scheme which is administered by the Singapore Deposit Insurance Corporation (SDIC). Coverage for your policy is automatic and no further action is required from you. For more information on the types of benefits that are covered under the scheme as well as the limits of coverage, where applicable, please contact Income or visit the GIA/LIA or SDIC web-sites (www.gia.org.sg or www.lia.org.sg or www.sdic.org.sg).
This advertisement has not been reviewed by the Monetary Authority of Singapore.
Information is correct as of 14 January 2022.
The best deals. Just for you.
Hey there, let's get you started!
I'm looking for plans but need guidance
I'm ready to purchase a plan