What Grandma Really Wants
By Evelyn Lee, 01 August 2018
2988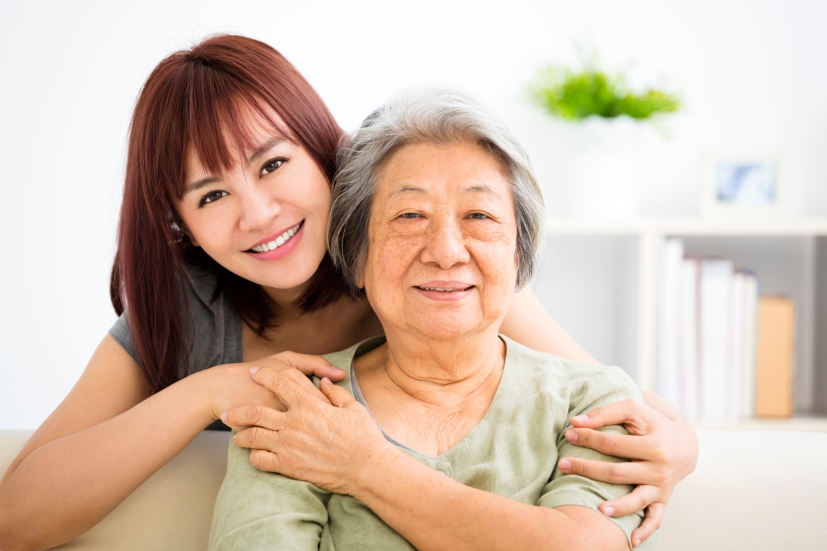 I spent most of my childhood at my grandparents' house, when both my parents were working. My younger brother and I would cause trouble for them by riding our bicycles indoors and making a mess with Play-Doh. To my 7-year-old self, my grandparents were the best, for they doted on us endlessly and were always a joy to be with — unlike our parents, who always came home worn out from work. As young kids, we were far from understanding the hardships of making ends meet as young parents in Singapore.
Almost two decades later, I try very hard to make time for my grandparents amidst my busy schedule as a young working adult. Once a month, I would spend an evening with them, and enjoy the flavourful soups that Grandma would prepare. Every month, she would mark down the date of my visit on the big tacky Chinese calendar on her kitchen wall. Sometimes, when I was late due to work commitments or unable to make it, I would feel a heavy sense of guilt, because I know that for my grandparents in their late seventies, there is nothing they look forward more than these visits that break the everyday routine of retirement life.
Their 4-room flat in Telok Blangah has stayed the same all my life as I have known it, from the old family portraits to the faded mustard leather sofa. The study room where I used to sleep has two huge computers running on Windows and Internet Explorer. They pass their time in the day by watching Cantonese dramas or playing Candy Crush.
They used to be more active — Grandpa would go for a daily morning walk at dawn, and both of them would tend to their mini HDB garden overflowing with greens on the corridor. Now, however, their health has weakened considerably. A long time ago, before I was born, Grandma once suffered a stroke which left the right side of her body paralysed. Her left leg has now deteriorated from more than 30 years of one-sided use. She seldom goes out nowadays, and for the rare family dinner at a Chinese restaurant, she would have to use the wheelchair.
Despite her difficulties walking and me insisting she didn't have to cook, the stubborn soul in her still insists on whipping up my favourite dishes whenever I visit. To alleviate the strain on her legs, I always remind her that my favourite dish of hers is her fried eggs — yet she never believes me anyway.
​I feel helpless, for I know food is her love language. Yet every time I savour her lotus soup brewed over long hours, I can't help but choke back a tear.I thank her profusely, but she simply brushes it off. Grandma has always been such a strong-headed matriarch. Since young, I heard stories from my father about how she trained herself to do all the housework with one hand after the stroke, refusing to let anyone help. To her, there is probably nothing worse than losing her independence. Yet now, she allows me to wash her dishes after the meal.
In my own millennial way I have attempted to "help" my grandmother by showing her how to use apps like Grab, Deliveroo and RedMart, so she can go out with less difficulty and have food and groceries delivered to her doorstep. However, I totally did not expect that the "steps" I found so effortless and intuitive — like knowing which button to press and even when to scroll down — would completely evade my grandma's poor vision and stiff fingers. While carpooling, food delivery and online shopping have benefited a busy generation of millennials, it all remains a foreign universe to my grandparents, who get frustrated and give up trying to navigate the apps after a while.
And then it occurred to me, finally, that maybe my grandparents don't need or want my help, despite my good intentions. All they want is a little bit of my time.
Although they are on WhatsApp and Facebook and both added me as their friends, every single time when I need to reach them, I pick up the phone and dial their home number from memory. It would be so much easier to text them on WhatsApp, for the typical millennial in me hates talking on the phone.
But with my grandparents, the act of dialling their number on the phone has become a kind of ritual. As the dial tone rings on, I imagine Grandma pottering about the kitchen with the radio switched on to 93.3 FM (she used to know more Jay Chou songs than me). I imagine the antique orange telephone in her kitchen ringing with an old-school ring tone, and her walking over to pick it up. Then I hear her voice, "Hello?" "Grandma, it's me," I say, to which she replies, "I know."
For a moment, it's just like yesterday once more.
Amidst our busy work and social lives, let's make time to visit our grandparents and parents regularly. Without their tireless care and love in our younger years, we wouldn't be where we are today. Now it's our turn to protect and care for the people who raised and nurtured us. Find out more about you can protect your grandparents and elderly parents with
SilverCare
today.
Important Notes:
This article is meant purely for informational purposes and should not be relied upon as financial advice. The precise terms, conditions and exclusions of any Income products mentioned are specified in their respective policy contracts. For customised advice to suit your specific needs, consult an Income insurance advisor.