Long Weekends 2020: What to Do and Where to Go
By Felice Dominique Albay, 05 November 2019
4287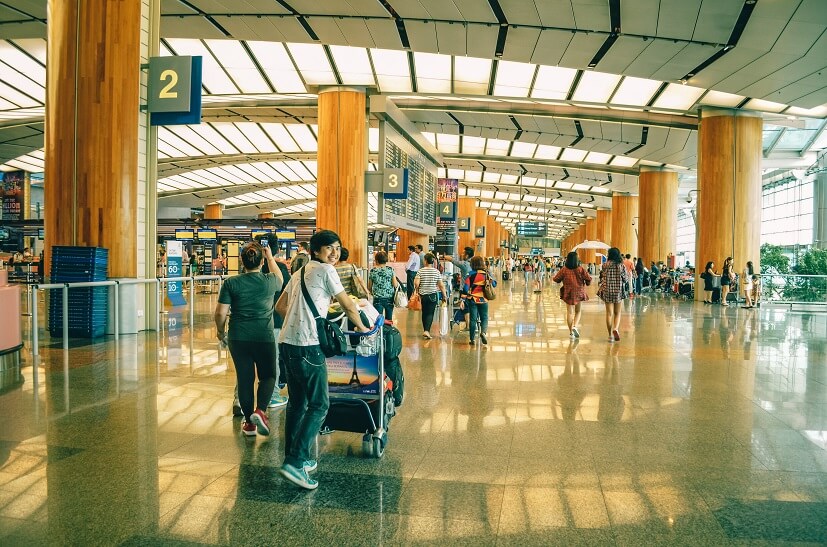 Image: Pexels

It's no secret that some of the first things we look forward to every new year are the long weekends. Fortunately, it seems that 2020 is full of opportunities for travelling. In fact, there are 7 long weekends to take advantage of, but if you plan your leave strategically, you might be able to get 9 long weekends in total!

In this article, we'll be letting you in on a few hacks to make the most out of all the public holidays in Singapore in 2020. We'll also be sharing some ideas on where to go and what to do before filing for leave.

When to go on leave in 2020

To get a better picture of all the long weekends and potential leave dates you can take in 2020, check out the table below:

HOLIDAY
DATE
LEAVE TO TAKE
TOTAL VACATION DAYS
New Year's Day
Wed, 1 Jan

Thu, 2 Jan

Fri, 3 Jan

5
(including Sat & Sun)
Chinese New Year

Sat, 25 Jan

Sun, 26 Jan

Mon, 27 Jan
3
Good Friday
Fri, 10 Apr
Mon, 13 Apr
4
(including Sat & Sun)
Labour Day
Fri, 1 May
Mon, 4 May
4
(including Sat & Sun)
Vesak Day
Thu, 7 May
Fri, 8 May
4
(including Sat & Sun)
Hari Raya Puasa
Sun, 24 May
Tue, 26 May
4
(including Sat & Sun)
Hari Raya Haji
Friday, 31 Jul
Thu, 30 Jul
Mon, 3 Aug
5
(including Sat & Sun)
National Day
Mon, 10 Aug
Fri, 7 Aug
Tue, 11 Aug
5
(including Sat & Sun)
Deepavali
Sat, 14 Nov
Fri, 13 Nov
3
(including Sun)
Christmas & New Year
Fri, 25 Dec
Fri, 1 Jan 2021
Mon, 28 Dec
Tue, 29 Dec
Wed, 30 Dec
Thu, 31 Dec
10
(including Sat & Sun)

In Singapore, employees generally enjoy around 14 to 21 days of leave, but this may differ from employee to employee. If you maximise your leave days, you're could potentially get a total of 46 days (or more!) off from work!

With that much time off, there's no doubt that 2020 is full of travel goals just waiting to happen. Read on to find out where you should go on your days off!

Where to go
1. New Year's Day (1 January 2020) - Sydney, Australia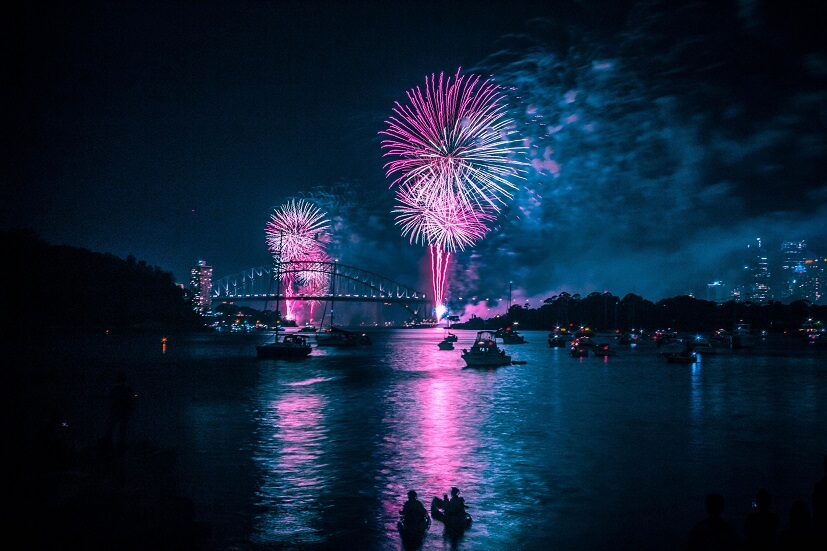 Image: Unsplash

Be one of the first to usher in the New Year by heading over to the capital city of the land down under - Sydney! The city hosts some of the most extravagant fireworks shows in the world, lasting a full 15 minutes into the new year.

Fireworks aside, there are also other ways to celebrate the New Year at Sydney: you can enjoy a romantic dinner with a view of the harbour at the Sydney Cove Oyster Bar or party it up at Luna Park with music shows. Regardless of what you're into, Sydney's sure to have you covered.

Take note, however, that New Year is the busiest time of the year for Sydney so you'll need to plan your trip several months in advance.

2. Chinese New Year (25-26 January 2020) - Yokohama, Japan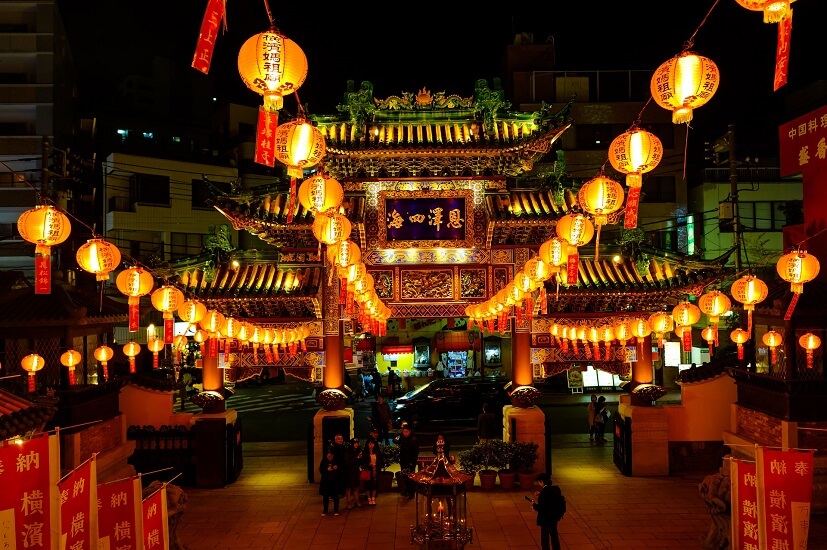 Image: Pixabay

Even though Chinese New Year isn't considered a holiday in the Land of the Rising Sun, it definitely doesn't go unnoticed. This is particularly true in the Chukagai (Chinatown areas) of Yokohama, Kobe, Nagasaki, and Tokyo's Ikebukuro district.

Yokohama, in particular, celebrates the Chinese New Year rather extravagantly. Just 40 minutes away from Tokyo, Yokohama hosts a 15-day long Chinese Spring Festival where you can enjoy lion and dragon dances, join a parade in traditional Chinese clothing, watch the fireworks, and see the whole place lit up with thousands of lanterns. You can even expect impressive demonstrations of Chinese martial arts!

3. Good Friday (10 April 2020) - Batam, Indonesia
If you're looking for a nearby place to visit during the Good Friday holiday, you might want to take a trip to Indonesia's Batam Island. The best time to visit Batam is between the months of February and August when the weather is the most temperate.

Travelling to Batam is relatively inexpensive, making it an ideal location for a quick weekend getaway. Brimming with beaches, luxury hotels and resorts, and tax-free alcohol, Batam is definitely an excellent place to unwind and get away from the hustle and bustle of city life. Despite its small size, the island also offers its visitors a vast range of dining options, from fine dining outlets to streetside food stalls selling local favourites.

4. Labour Day (1 May 2020) - Mui Ne, Vietnam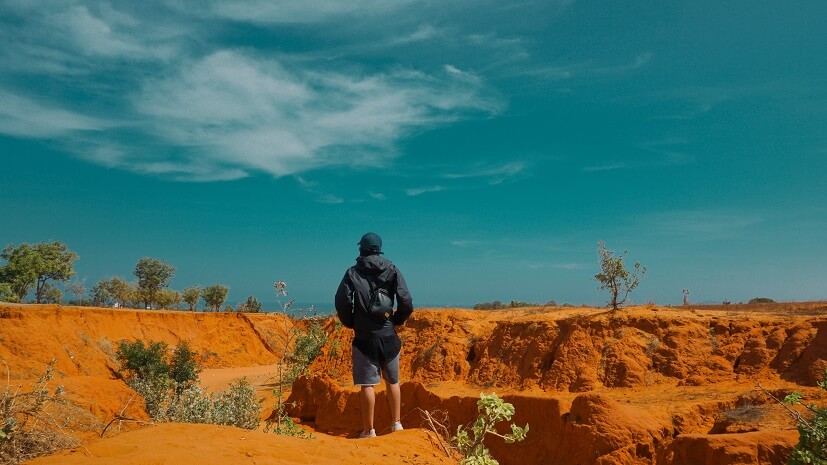 Image: Unsplash

Just a 2-hour plane ride from Singapore, Mui Ne is a charming coastal village in Vietnam that's small enough to navigate in a few days, making it the perfect Labour Day getaway. Full of varied natural landscapes, beaches, and delicious fresh seafood, Mui Ne is an amazing outdoor trip just waiting to happen.

Some notable attractions in Mui Ne include the White Sand Dunes and Red Sand Dunes, where you can go sand sledding. Make sure you put on an ample amount of sunscreen while you're there, though, as the sun can be pretty unforgiving. After sledding, you can dip your toes in the cool waters of the Fairy Springs, a soft red creek formed by limestone and clay.

5. Vesak Day (7 May 2020) - Kathmandu, Nepal
While Hinduism is the dominant religion in Nepal, 9% of the population still practises Buddhism. Kathmandu, in particular, celebrates Vesak Day with extravagant festivities. Visiting Kathmandu during such a significant religious holiday is an excellent opportunity to learn more about Buddhism and other aspects of Nepal's culture. Make the most out of your trip by visiting all the key attractions in the city, including Swayambhunath, Pashupatinath Temple, Kathmandu Durbar Square, and more.

6. Hari Raya Puasa (24 May 2020) - Yogyakarta, Indonesia
Hari Raya Puasa, also known as the Festival of Breaking the Fast, is a Muslim holiday that marks the end of Ramadan. Yogyakarta is an exciting place to visit during this time as May falls on the dry season. This means you'll be able to make the most of your trip by exploring the great outdoors. While you're there, make sure you hit all the key tourist spots such as The Palace of Yogyakarta, Jalan Malioboro, Taman Sari, and Pasar Beringhajo.

7. Hari Raya Haji (31 July 2020) - Malacca, Malaysia
Malacca City is the capital city of the coastal state Malacca in southwestern Malaysia. Just a little over 3 hours from Singapore, Malacca is a quaint city that perfectly marries modern city living with historical temples and ruins. A trip to Malacca wouldn't be complete without a trip to Jonker Street, arguably Malacca's most popular tourist spot.

Jonker Street, right in the middle of Chinatown, is packed with antique shops where you can buy souvenirs, unique artwork, and other trinkets. Make sure you also get a taste of Malacca's street food while you're there. The fried egg ice cream is a local favourite: it's a sweet pastry stuffed with ice cream and then fried in oil.

8. National Day (7 August 2020) - Phnom Penh, Cambodia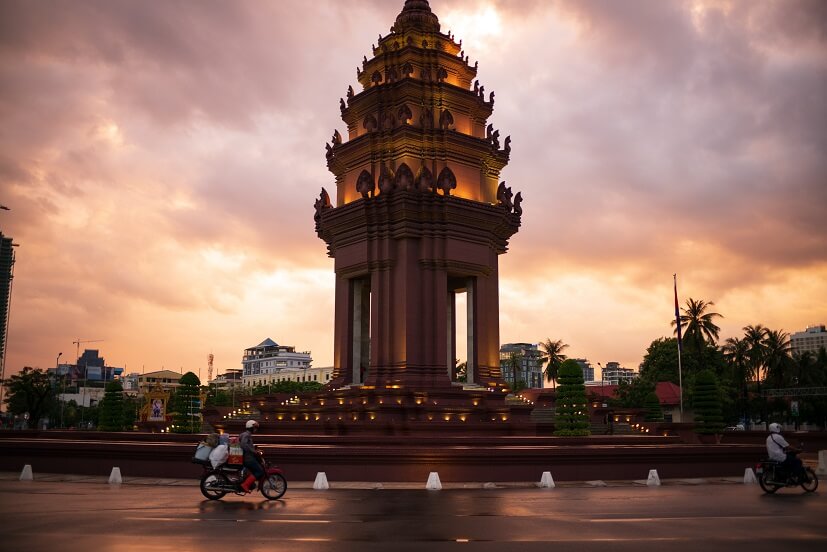 Image: Unsplash

On National Day, take a break from the typical festivities and escape to Phnom Penh, Cambodia's vibrant and bustling capital. Phnom Penh is the political, commercial, and cultural centre of Cambodia, offering visitors a wide range of activities to choose from. The main highlights of Phnom Penh are undoubtedly the Royal Palace and Silver Pagoda, the National Museum of Cambodia, the Central Market, and Tuol Sleng Genocide Museum. If you're up for it, Phnom Penh is also where you can eat deep-fried free range tarantula!

9. Deepavali (14 November 2020) - Varanasi, India
Deepavali, also known as the Festival of Lights, is one of the most celebrated holidays in India. What better way to experience this incredible 4-day celebration than to head to India's spiritual capital, Varanasi.

Varanasi prides itself in hosting one of the grandest Deepavali celebrations in the country. While you're there, consider bathing in the sacred Ganges River and spend the rest of the trip exploring the city's exotic bazaaras, try to squeeze in a sunset boat ride in your itinerary. An impressive display of fireworks marks the culmination of the festival.

10. Christmas (25 December 2020) - Lapland, Finland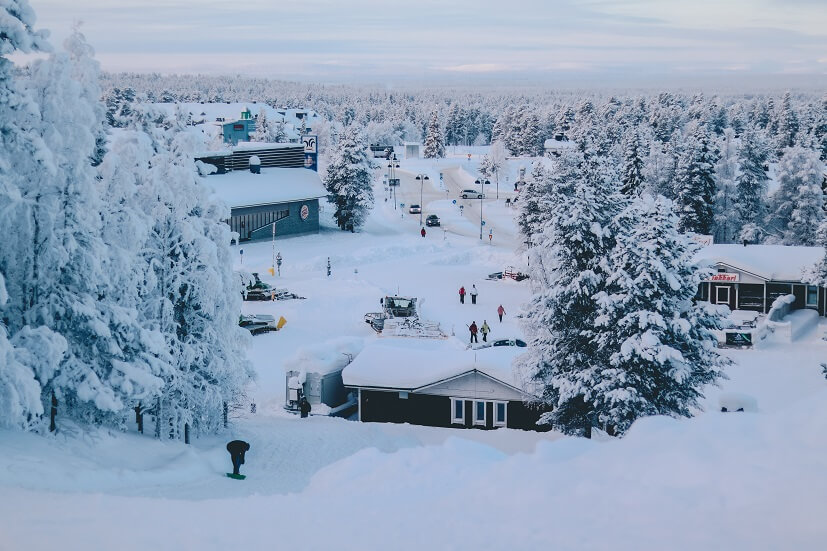 Image: Unsplash

Lapland is definitely a must-visit city. If you enjoy the snow, the wilderness, and the outdoors in general, Lapland is definitely something to tick off your bucket list. During Christmas, Lapland is nothing short of a winter wonderland, offering several opportunities for skiing, snowboarding, and hiking.

One fun fact about Lapland is that it's apparently where Santa Claus and his reindeer reside. In fact, reindeer herding is a popular business there. Make sure you get a chance to visit a Christmas market or two while you're there!

What to do before going on leave

Before you get too excited about the idea of going on leave, keep in mind that you'll need to take care of several things before booking that trip!
Prepare a checklist for everything you need to do. This involves preparing a packing checklist, listing down all the documents you'll need to take with you, and more.
Check-in with workmates and let them know you'll be going away. Before going on leave, it's important to let your managers and workmates when you'll be going and when they can expect you to be back.
Pick out a colleague to help cover for you while you're gone. Work doesn't stop even when you're on leave. Choose a work buddy you can rely on to pick up the slack while you're away. Be sure to get them a good souvenir from your trip, though!
Remember to set an out-of-office email. Set an automated email responses to notify anyone who might be trying to contact you that you'll be away. If you have voicemail on your mobile phone, leave a recorded message as well.
Contact important clients or stakeholders. If you have any ongoing projects that you won't be able to attend to while you're on leave, let your clients know so as to manage their expectations.
Make sure you have travel insurance ready. Travel insurance is a necessity that's often overlooked. If you're travelling to faraway places where there's a relatively higher crime rate, or if you're bringing with you expensive items such as jewellery, laptops, and cameras, travel insurance will protect you from anything that might unexpectedly happen on your trip.
2020 brings about several public holidays for you to take advantage of and if you know when to schedule your leave, you'll have a better chance of getting more days off. However, before you get too excited about the idea of going on leave, it's important to plan ahead and arm yourself with travel insurance to ensure a safe and enjoyable trip!

Important Notes:
This article is meant purely for informational purposes and should not be relied upon as financial advice. The precise terms, conditions and exclusions of any Income products mentioned are specified in their respective policy contracts. For customised advice to suit your specific needs, consult an Income insurance advisor.

This advertisement has not been reviewed by the Monetary Authority of Singapore.