Indonesia's Best Kept Secret: Belitung Island
By Ian Chow, 06 June 2019
1519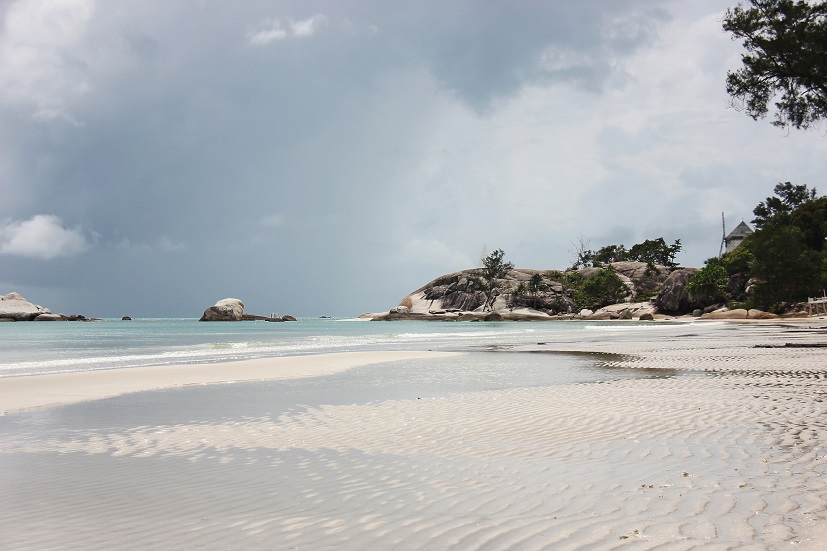 Image: Ian Chow

Through my travel adventures over the past few years, beach vacations always have a special place in my heart. The feeling of sitting on a beach waiting for sunset, with the sounds of waves crashing and families trying to outrun higher-than-expected waves is second-to-none. That is, before I realise that there are throngs of tourists who feel the exact same way, making it difficult to find the serenity I seek while on vacation.

After loads of research (you can thank me later) on beach destinations that have not been over-commercialised, I stumbled upon Belitung earlier this year and travelled to one of the most remote and unspoilt beaches I have been to. For others like me who seek a honeymoon location or a place to relax and enjoy nature, here's all you need to know about Belitung and, more specifically, Arumdalu Private Resort, where I stayed and spent most of my time at during this 3D2N trip.

Where is Belitung and how do you get there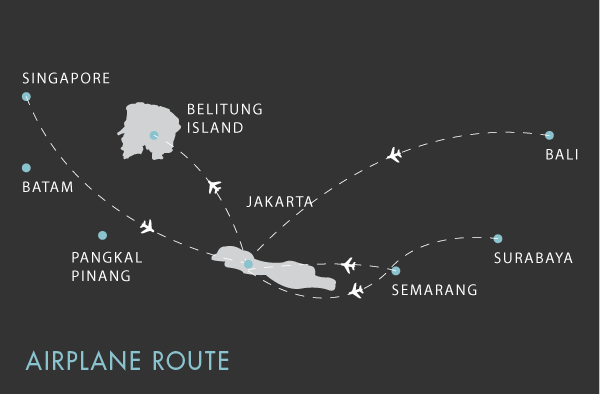 Image: Arumdalu

Belitung is an island on the east coast of Sumatra and is becoming a new favourite island vacation destination for Indonesians in the surrounding area. Against the countless beach destinations surrounding us – i.e. Bali, Bintan, Phuket and Boracay – Belitung was like a breath of fresh air. It had everything one would wish for in the perfect beach vacation but without all the tourists, touters and traffic that are commonplace elsewhere.

Best of all, Belitung is under an hour away from Singapore. Thanks to Garuda Indonesia, direct flights are available from Singapore to H.A.S. Hanandjoeddin International Airport (formally known as Buluh Tumbang Airport) on Belitung Island.

The one-hour flight is available four days a week and if you're a plane fanatic like me, you will relish the rare experience of walking on Changi Airport's tarmac and flying in a Bombardier CRJ-1000 - a 96-seater plane.

Pro Tip: Be sure to check out skyscanner.com for the best deals for the travel dates. After selecting your departure and destination airports, click the Show Whole Month if your schedule is fairly flexible and want the lowest prices. Additionally, click the Price Alert tab to get updates whenever there are changes to the flight prices!

For those who have been to Indonesia, you know that getting to the airport is the easy part. The real challenge comes with getting from the airport to your destination. Thankfully, Arumdalu Private Resort has a shuttle service from the airport to their resort so that solved our coordination worries - especially since our plane touched down in Belitung after sunset.

Pro Tip: If your resort does not have shuttle service available, I recommend comparing prices across various ridesharing apps such as GoJek and Grab. This is a huge stress-reliever as you don't have to haggle with the local taxi drivers who tend to mark up their prices and leave you wondering if you've overpaid for your ride. I usually choose to pay cash instead of using my credit card to avoid credit card conversion fees.

Where I stayed: Arumdalu Private Resort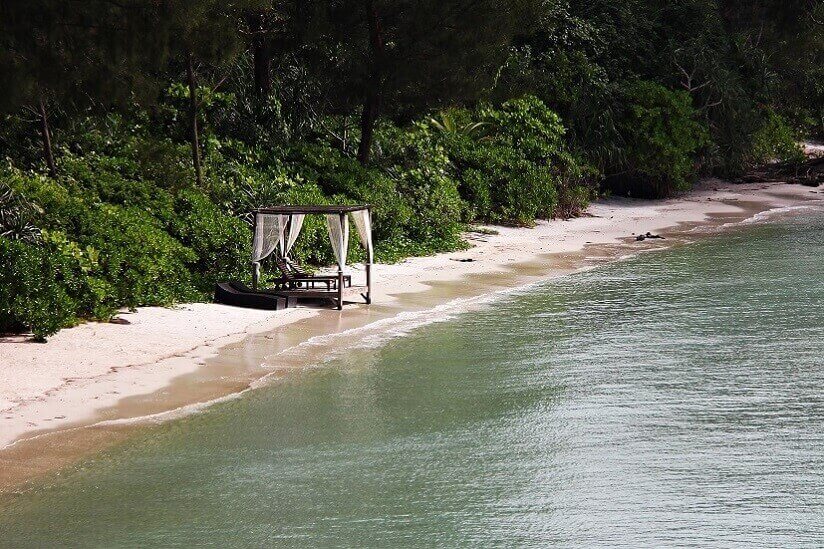 Image: Ian Chow

Situated at the southernmost tip of the island and complete with its own private beach, the journey from the airport to Arumdalu Private Resort took roughly an hour and a half. Upon arriving at the resort, a jepun flower necklace was given to us. Check-in was extremely hassle-free and we were escorted to the resort's Sahang Beachfront Restaurant for dinner.

The resort's restaurant deserves a special mention for being the island's best seafood restaurant, according to tripcanvas.co. The restaurant serves Indonesian-inspired cuisine in casual fine dining style. What you're about to see here are just some of the dishes I tried during my stay there:

Mango Zori-Ebi
This was one of the most exquisitely plated dishes I have tried. The Zori-Ebi slipper prawn, while deep-fried, retained its freshness and moisture especially when paired with the fresh mango salad dressing. Not usually a fan of sour mangoes, the sourness enhanced the prawn's flavour and turned out to be the highlight of the dish.

Arumdalu's Special Crabs
We were very lucky to have tried a special item that was not on the menu. The staff told us that flower crabs were currently in season and offered to cook it in a local sauce, which turned out to be very similar to our Chilli Crab.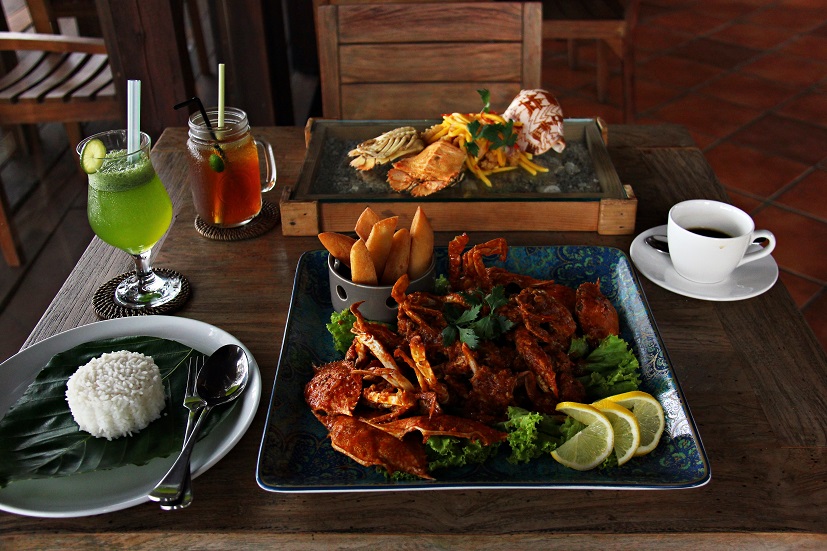 Image: Ian Chow

Breakfast was also scrumptious. We were able to each choose a main dish, which was accompanied by a basket full of pastries and a plate of freshly cut fruits. After stuffing ourselves silly on the first morning, we told the restaurant to give us half portions of the pastry and fruits on the following day.

I was pleasantly surprised to learn that all the produce we had was freshly caught or harvested on the island itself, reducing the resort's carbon footprint and the damage to the environment significantly. I am a strong believer of sustainability and I hope that the beaches of Belitung will stay as clean and green for the next generations to see. Hopefully through these actions, Belitung will not face the same fate as Boracay.

More About Arumdalu Private Resort

Arumdalu Resort is situated in a secluded forest with a private white sand beach with crystal clear waters and Belitung's famous granite stones. The Resort has ten villas, each with a private pool. The 360 square metre villa was very spacious and beautifully designed, but just a note, there is no separation between the bedroom and the bathroom so it might be something you'll want to consider if you are traveling with family or friends.

If you're heading to Belitung, you're probably here for the beautiful beaches so you wouldn't want to miss out on that. During our stay there, unfortunately the sky was overcast throughout and I did not manage to get a shot of the sun fading into the horizon. Thankfully, Belitung's water still looked crystal clear so we still managed to capture the essence of what Belitung has to offer.

To get the best landscape view of Arumdalu, you can hike about 10-15 minutes up the small hill to get an unobstructed view of the Belitung beach. This spot is perfect for photographers looking to get the perfect shot of the beach or couples who want a nice spot to gaze into the far horizon. The hill also has a chapel and a windmill which are very insta-worthy.

We also joined in one of the Resort's classes, a batik making course. A staff member taught us how to make our own batik, from rinsing the leaves in iron water to boiling the leaves with the cloth. It was a very new and enlightening experience and best of all, we got to bring our batik cloths home. Aside from batik making, the Resort offers other classes such as sustainable fishing, organic farming, as well as the usual range of seasports one can think of at a beach resort.

What Else to do in Belitung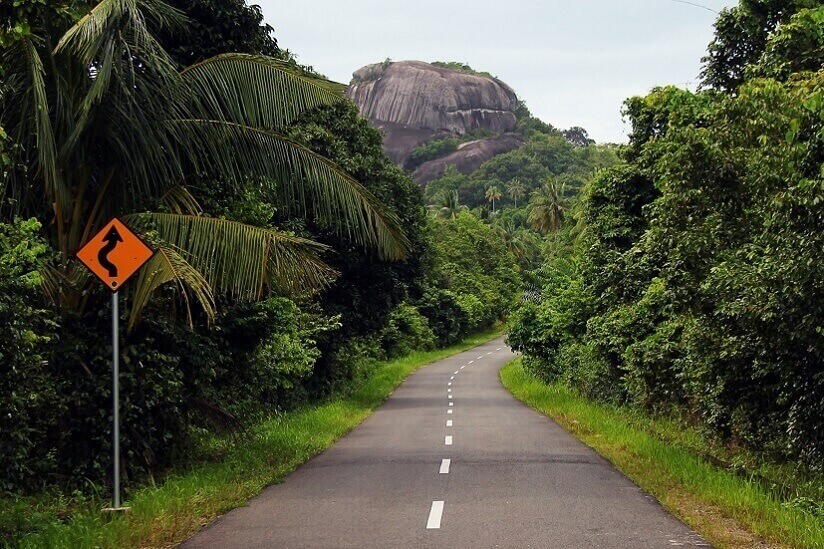 Image: Ian Chow

Aside from Arumdalu, Belitung has an assortment of activities and sights for all travelers. During our day trip out of the resort, we hiked up a huge stone called Baginda Hill. It is the largest stone hill in Belitung and as such, has become sort of an attraction. At the top, you can get an unobstructed view of the island.

After the hike, we headed to a nearby town called Membalong, which houses several small food and beverage establishments and a guest house. Despite the overcast weather, we saw a number of kitesurfers out in the sea.

Northwest of Belitung, there is an attraction called Danau Kaolin Belitung that has bright blue waters & white mineral deposits. It's caught the attention of many Instagrammers and a definite must-go if you're in the area - I did not manage to visit there but will make it a point to in my next visit. The scenery looks like it was taken out of a painting and you'll not be able to believe your eyes until you visit here yourself.

In addition to the main island, there are also island hopping tours available. Many will take a 30-minute ferry from Tanjung Kelayang to Lengkuas island, which has a beautiful lighthouse in the middle of the island. The lighthouse is 18 stories high and was built by the Dutch when they occupied Indonesia. While I did not get to experience this myself, I heard that the view from the top was beyond breathtaking – imagine the azure blue coral filled sea and its waves crashing against the white granite stones scattered across the island's white sandy beaches. If this isn't enough to convince you that Belitung should be your next beach destination, I don't know what will.

Conclusion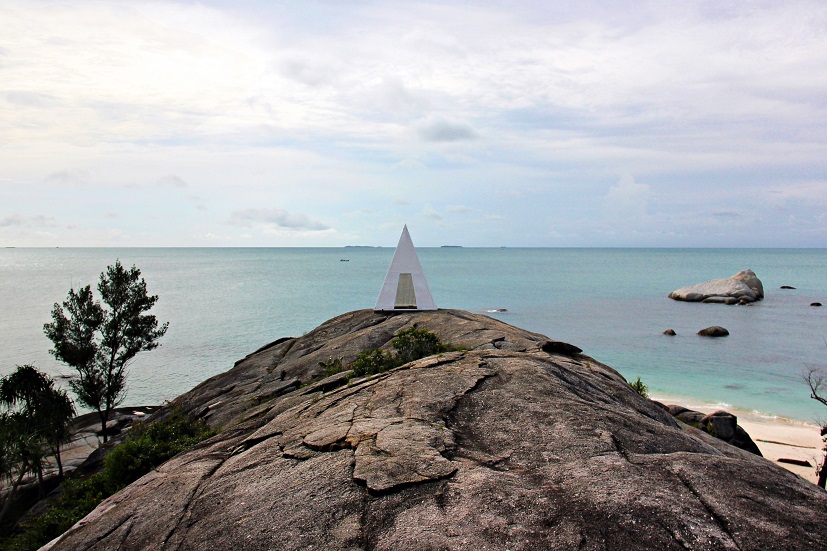 Image: Ian Chow

Belitung is still not on most people's radars, largely because it's been pretty much a destination for the locals. However, with the new direct flight from Singapore – the island's first international flight – I foresee development in the tourism sector, and with that, an influx of tourists.

With Boracay's clean up and the closure of Maya Bay in Phuket, beach go-ers may soon start looking for newer spots to unwind. So, give Belitung a chance before it becomes another tourist-filled destination, especially as the island is just an hour away, making it an ideal destination to visit during any of the long weekends in 2019 / 2020.

FYI: April to October are the best months to visit Belitung. However, avoid the mid-year holiday months as Indonesians themselves will be visiting Belitung in huge numbers. I visited during the off-season, which was also the rainy period. On the upside of traveling during off-season is that you have access to quieter beaches.

Now that I've shared all there is about my trip to Belitung, all there's left to do is to pack your bags for Belitung as your next weekend trip!
Important Notes:
This article is meant purely for informational purposes and should not be relied upon as financial advice. The precise terms, conditions and exclusions of any Income products mentioned are specified in their respective policy contracts. For customised advice to suit your specific needs, consult an Income insurance advisor.

This advertisement has not been reviewed by the Monetary Authority of Singapore.