Bali Travel Guide: Get Lost In Beach Paradise With The Best Of Bali Attractions
By Rupika Sharma, 27 July 2018
5983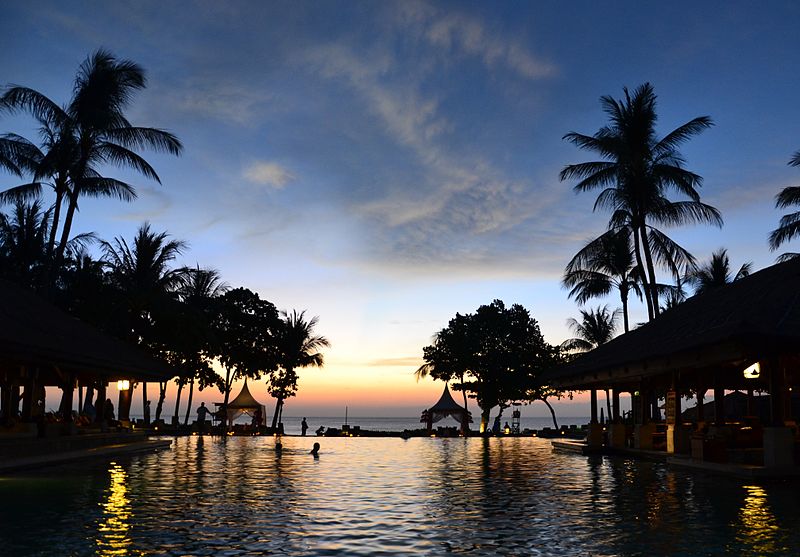 Image Credit: By Simon_sees from Australia[[CC by 2.0]] via Wikimedia Commons

Whether you are looking for a coral island paradise or a journey to ancient Javanese culture with palaces, ancient temples, wild jungles and water sports, Bali is the perfect place to go on your honeymoon or a leisure trip with your friends and family, full of cultural treasures and remarkable landscapes that one must see at least once in a lifetime.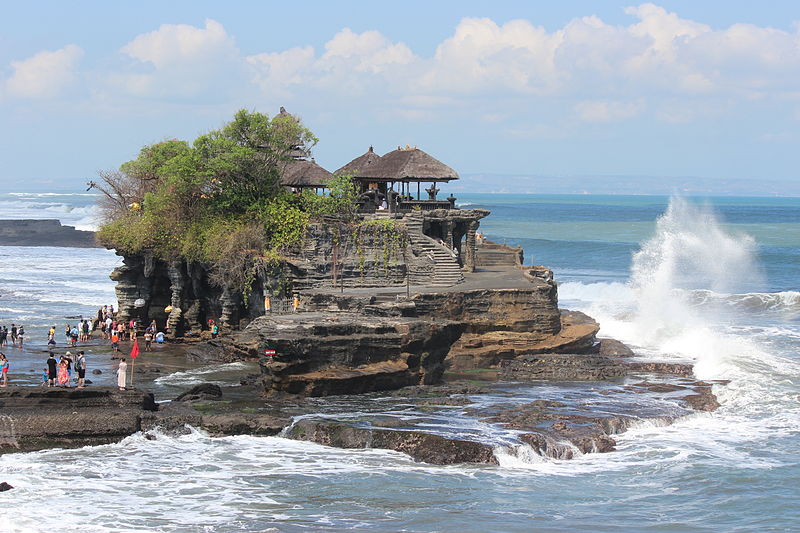 Image Credit: By James Mason-Hudson[[CC by 4.0]] via Wikimedia Commons

The beautiful historical sites, famous temple and the heartland - these majestic points can offer scenic vistas and splendid cultural performances, making it a trip you will never forget! So gear up for a wild ride to the beautiful rice fields, white-sand beaches, age-old temples, world-class dining, resplendent nature and follow our travel guide for neat tips and tricks to explore the best of Bali! In this article, we cover 3 areas in Bali – Ubud, Seminyak and Kuta.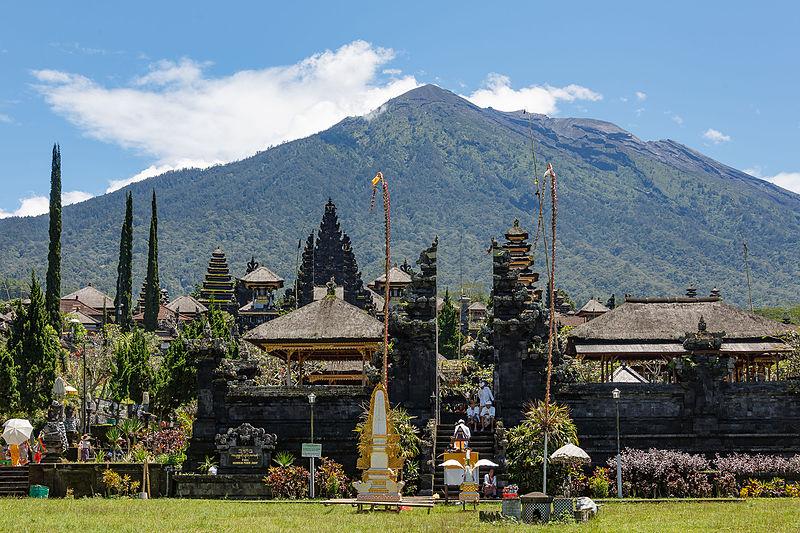 Image Credit: By CEphoto, Uwe Aranas

Ubud

A treasure trove of ancient landmarks, rice terraces, green valleys and palaces, if you want to dive deep into the Balinese culture, then Ubud is the perfect start for exploration in Bali.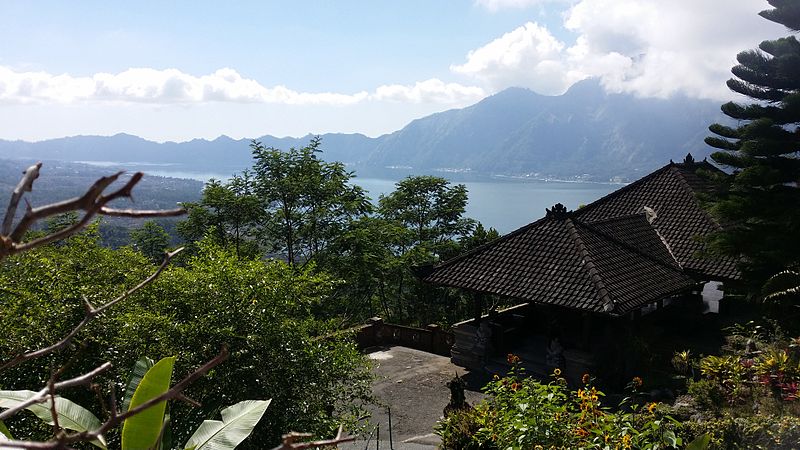 Image Credit: By TuRbO_J from Adelaide[[CC by 2.0]] via Wikimedia Commons

Goa Gajah 'Elephant Cave'

This is one of the most majestic archaeological landmarks of Bali, with its history dating back to more than 1000 years. A monastery of Buddhist monks and Shivite priests, this temple is located six-kilometer south of Central Ubud. You will see rock-wall carvings, fountain pools, and a beautiful meditational site in the main eleventh century cave.

Timing: 8:00 - 16:00
Address: Bedulu Village, Jalan Raya Goa Gajah, Blahbatuh, Gianyar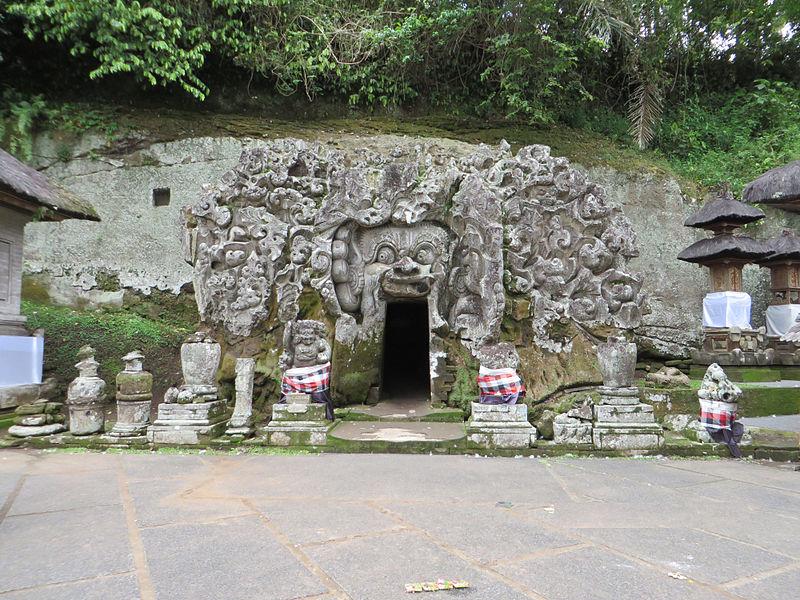 Image Credit: By Cakhairia [[CC by 3.0]] via Wikimedia Commons

Puri Saren Royal Palace

Situated on the main Jalan Raya Ubud road and intersection, the Ubud Royal Palace is a prominent landmark in the heart of Ubud. If you come to Ubud, try not to give this place a miss. Built after the 1917 earthquake, during the rule of Ida Tjokorda Putu Kandel, this palace has been well preserved by the royal family till date.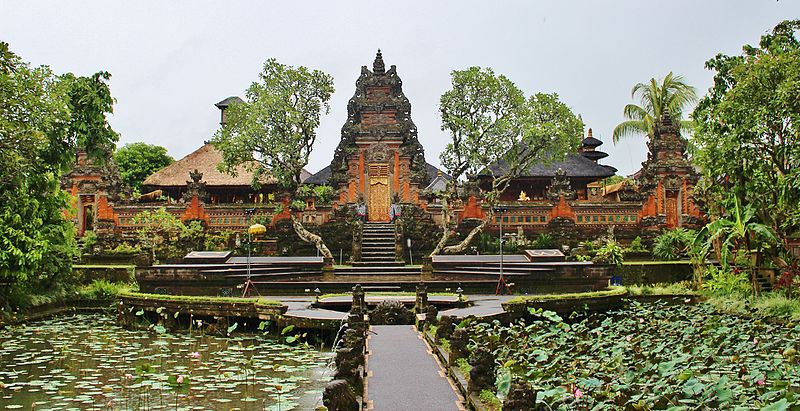 Image Credit: By Michelle Maria [[CC by 3.0]] via Wikimedia Commons

The highlight of the palace is its Balinese architecture, with stone carvings made by renowned artists, such as, I Gusti Nyoman Lempad. The spectacular dance recitals held at night are a must watch.

Timing: All day
Address: Jl. Raya Ubud, Puri Saren Palace, Ubud 08671, Indonesia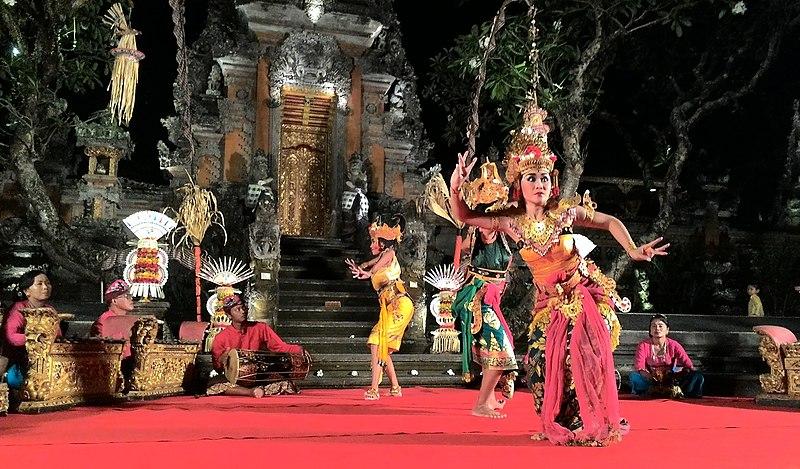 Image Credit: By Gunawan Kartapranata[[CC by 4.0]] via Wikimedia Commons

Tegallalang Rice Terraces

Had enough of Balinese art and architecture? Nature lovers, pay attention! This is special treat for nature enthusiasts and artists alike. Tegallalang Rice Terraces are located north of the main Ubud centre and are the most attractive terraced landscapes in the Ubud region. Looking down from the rice paddies, you can take advantage of a good photography opportunity and take photos across the valley. Here, you can see the Subak, which is the traditional Balinese irrigation system that has been passed down through generations since the eighth century. You can also enjoy the art kiosks and cafes situated near the ledge.

Best Time to visit: Early morning or sunset
Address: Jl. Raya Tegallalang, Tegallalang, Kabupaten Gianyar, Bali 80561, Indonesia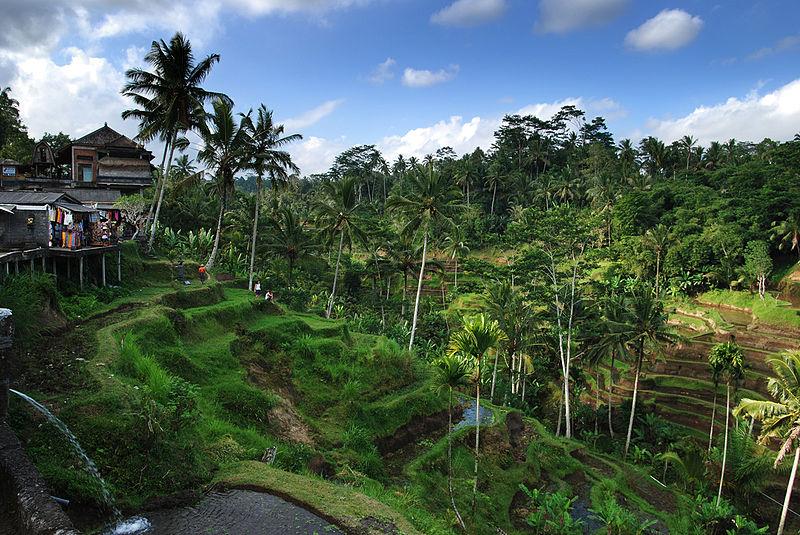 Image Credit: By William Cho[[CC by 2.0]] via Wikimedia Commons

Bali swing

If you have loved swinging as a child, do not miss this chance of a lifetime. Bali Swing offers the opportunity to gracefully swing over the terraces. Not to mention, you will also get to take the coolest Insta pictures you can ever get. Bali swing is one of the most invigorating sport in Ubud. Upon purchase of the entrance ticket, you get unlimited number of swings on swings of various degrees (from 10m to 78m above the ground). A lunch buffet is also included in the package, with many other photo opportunities – Take your OOTD on the huge stone over the edge over the valley.

Price: $50
Address: Jl. Dewi Saraswati, 80352 Bongkasa Pertiwi, Kapubaten Bandung, Bali (Banjar Tegal Kuning), Bali, Indonesia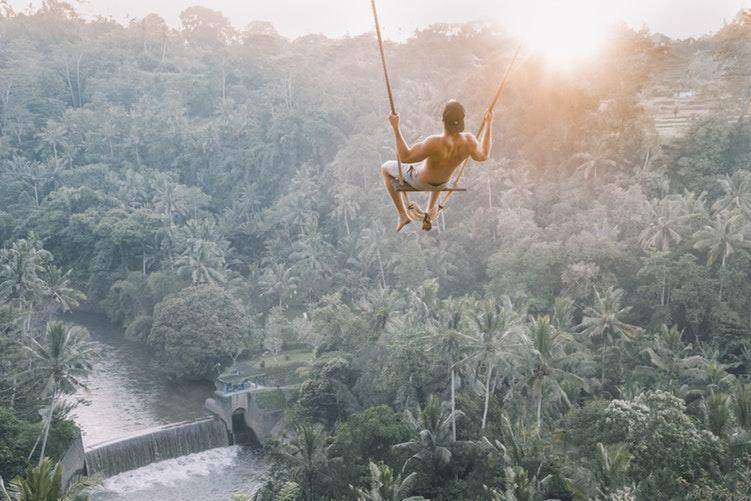 Photo by Jared Rice

Seminyak

One of the most striking and upscale beach resort area, Seminyak is one of the most favored destination on itinerary of tourists because of its fantastic sand dunes. Check out some the picturesque attractions of Seminyak that serve as a much needed escape from the traffic frenzy!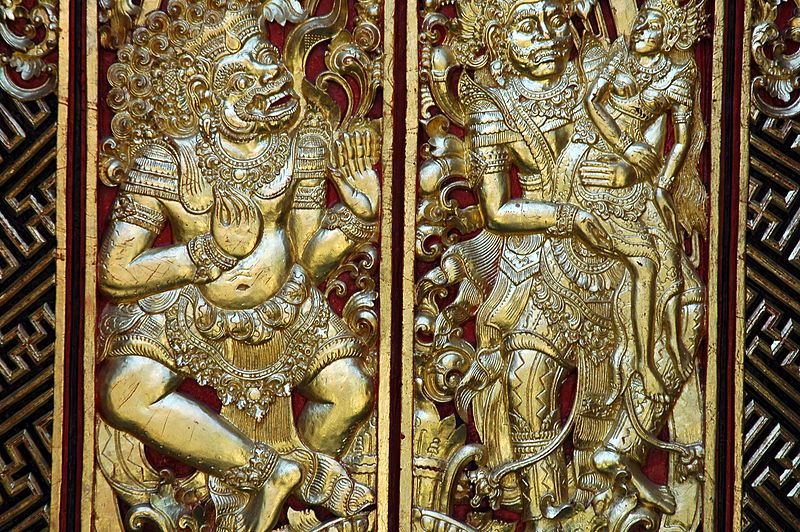 Image Credit: By Jpatokal at wts wikivoyage

Nyaman Gallery

Nyaman Gallery is one of the influential art galleries depicting contemporary works by Indonesian artists and various international talents. Situated on the Seminyak Road of Jalan Basangkasa, it has a simple design on the inside, with bare brick walls covered in paintings and photographs, exotic decor pieces, crafts, jewelry and similar items that portray the Balinese culture in their features.

Timings: 09:00-21:00
Address: Jalan Raya Basangkasa No.88

Santo Mikael Church

Well known for its gothic architecture, the divine Santo Mikael Church, is a must-visit when you come to Seminyak. Surrounded by lush nature and fragrance of island flowers, it is a carved masterpiece that enthralls everyone. It also conducts weddings and is decorated rather magnificently making the already picturesque interiors, all the more captivating.

Timings: - 09:00 – 17:00 PM
Address: JL. Camplung Tanduk, Seminyak, Kuta, 80361, Indonesia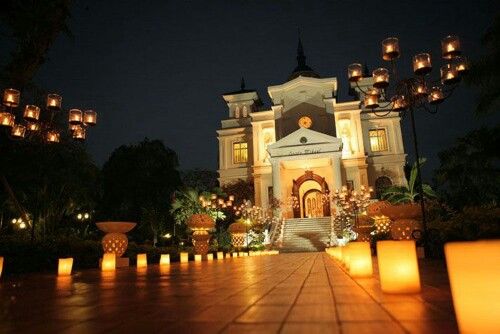 Seminyak Beach

Seminyak Beach - one of the high end beaches of Bali, showing a marvelous stretch of gold and dark sand, with sun shining on the water, a word paradise comes to mind. It is also surrounded by the island's best restaurants, boutiques, resorts, and beach spas. You can enjoy varieties of watersports, including, scuba diving, snorkeling, leisure walk, surfing, horse riding, that are popular among tourists. Lay down on clean seashores and bask in the bewitching sunset. Don't forget to relish the mind-blowing coffee and food at Revolver Coffee and Sisterfields.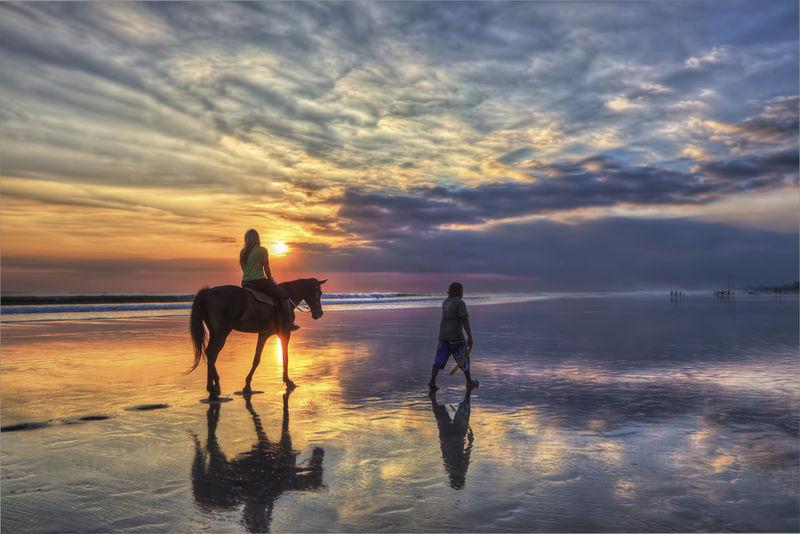 Image Credit: By Jimmy McIntyre[[CC by 2.0]] via Wikimedia Commons

Kuta

The golden white coastline of Kuta never fails to attract people with its delightful charm. Check out some of the interesting sights worth finding within the region of Kuta.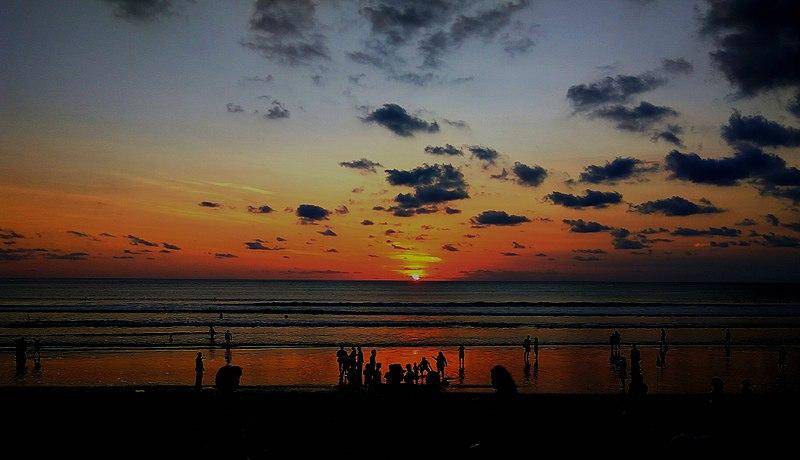 Image Credit: By Stepgun[[CC by 4.0]] via Wikimedia Commons

Kuta Theater

Kuta Theater is situated on the eastern area of Jalan Kartika Plaza. It is the perfect alternative to the noisy beach parties and nightlife in bars. If you are aiming for a quiet night with a cultural pizzazz, this is the place for you. You will find the curtains opening to the famous Legong Dance. The entire show contains various twists of modern illusions and tricks, theatrical drama and mystery that will have you ooh and aah the entire time.

Timings: 17:00 – 22:00
Address: Kuta Centre Level 2, Jalan Kartika Plaza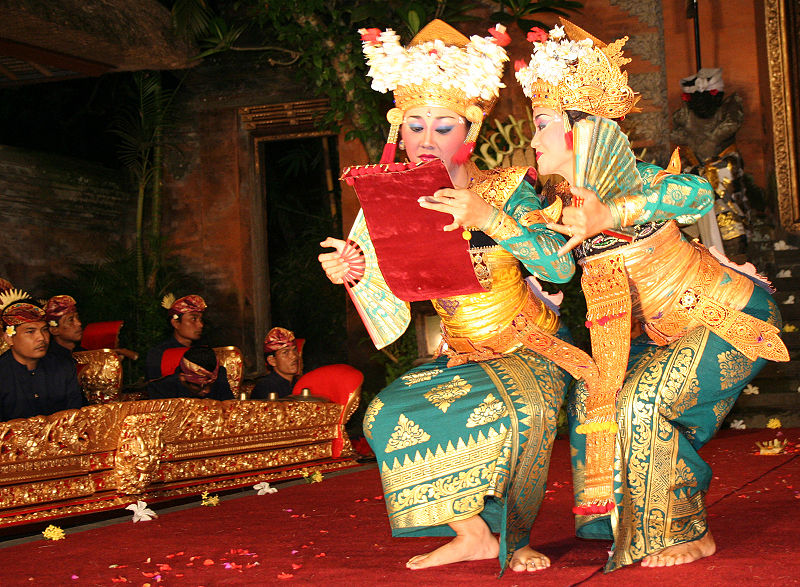 Image Credit: Flying Pharmacist[[CC by 3.0]] via Wikimedia Commons

Kuta Beach

If you want a pleasant yet budget-friendly Bali escape, Kuta Beach is a must-stop for people interested in learning surfing and enjoy other water activities that are there in abundance. There is colorful Kuta Art market, the Balawista Kuta lifeguard tower, the Discovery Shopping Mall, surfing schools and numerous establishments.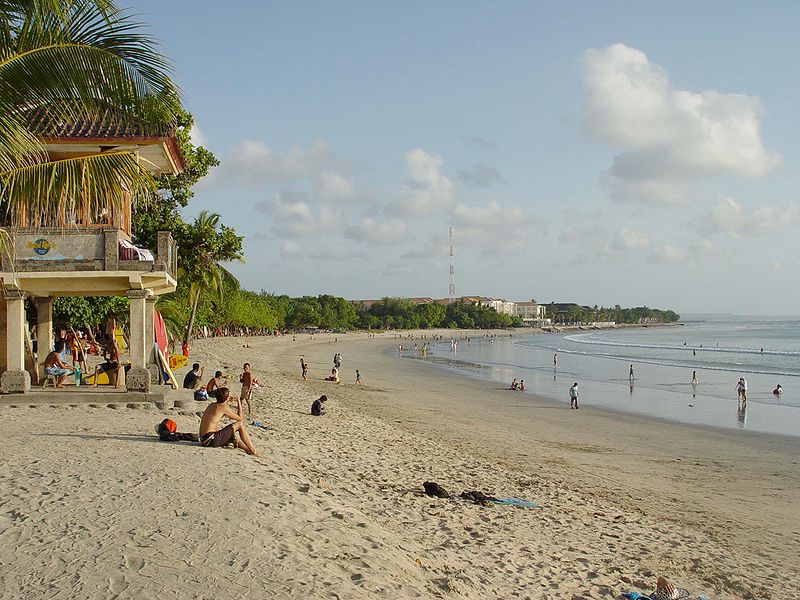 Including entertainment spots, restaurants and bars. One can leisurely enjoy sunbathing, swimming, surfing, beach soccer, and get services from masseuses, peddlers and hair braiders.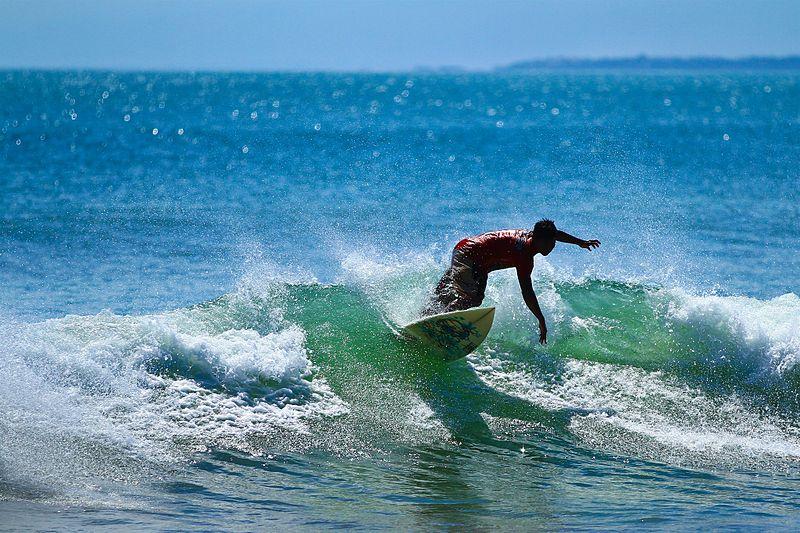 Image Credit: Jordy Meow[[CC by 3.0]] via Wikimedia Commons
Vihara Dharmayana Kuta

Vihara Dharmayana Kuta is one of the oldest Buddhist temples dating back two centuries. Situated on the side-street of the beach, it has Eastern architecture painted in bright colors. You can feel the magic in the air in that quaint place full of peace and incense smoke coming from large bowls. Visited by Tibet's 14th Dalai Lama, Tenzin Gyatso in 1982, this temple is also known by names 'Kongco Leeng Gwan Kuta' and 'Kongco Kuta'.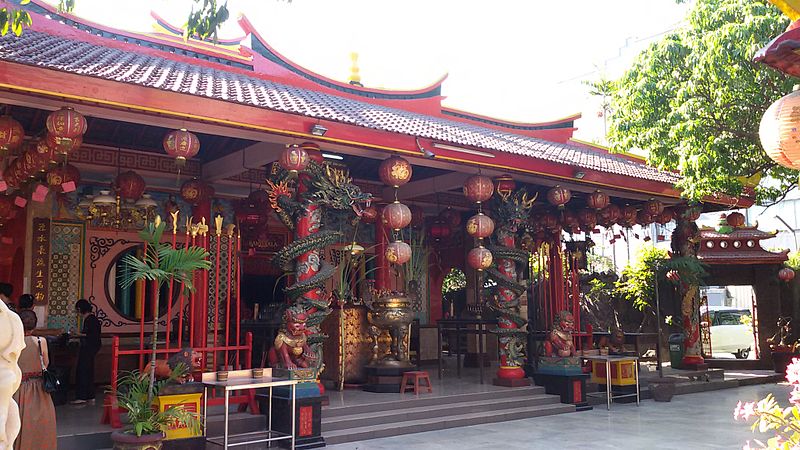 Image Credit: Okkisafire [[CC by 4.0]] via Wikimedia Commons

Best Time To Go:

The best time to visit Bali is between September and December when you can get really good deals, and also during dry season from April to October.

Travel Tips:
Motorbike or take a taxi in Bali.

Pack light, it's hot.

Don't miss sunrise trek to Mount Batur, it has the most striking views of the island.

Remember to purchase your travel insurance before your holiday so that you and your loved ones can travel with a peace of mind.
Important Notes:
This article is meant purely for informational purposes and should not be relied upon as financial advice. The precise terms, conditions and exclusions of any Income products mentioned are specified in their respective policy contracts. For customised advice to suit your specific needs, consult an Income insurance advisor.