3 Affordable Places to Purchase Lighting and Ceiling Fans
By Irene A, 04 June 2018
24073
We all can understand the excitement of moving into a new house or a long-awaited BTO. Finally, it's time for you to channel your creativity in making all the interior designs inspirations you have pinned on Pinterest come true! The next hurdle is to find affordable and reliable furniture to follow those inspirations. Furniture such as ceiling fans and lights also require extra effort to set up. Here are three options where you can get lighting and ceiling fans at reasonable prices.
1. Johor Bahru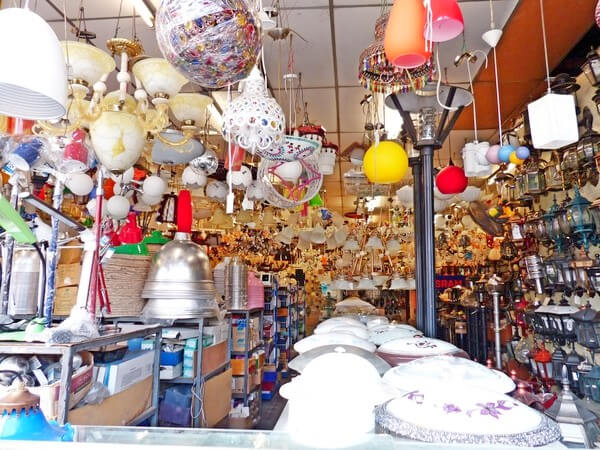 There's an increasing trend of buying furniture from JB because of its competitive prices. Choosing your furniture in JB can get a little tricky because of the different brands available. The best option is to get the local Malaysian brands. Although usually more expensive, the locally made furniture is relatively more durable as compared to the items made in China. Alternatively, you can also get your interior designer to recommend you reliable brands. Delivery to Singapore is available at most shops, but be prepared to pay the 7% GST charge and delivery fees. There is an SGD150 GST relief per person if you are only in JB for less than 48 hours, or SGD600 per person for more than 48 hours.
While buying items overseas can save you a lot of money, you may have difficulties in getting after-sales services, i.e. installing or repairing. Some models and spare parts may not be carried by any local shops in Singapore.
Recommended shops:
Tampoi Lighting Centre
,
Rossini Furniture
and
Milan Furniture Sdn Bhd
.
2. Singapore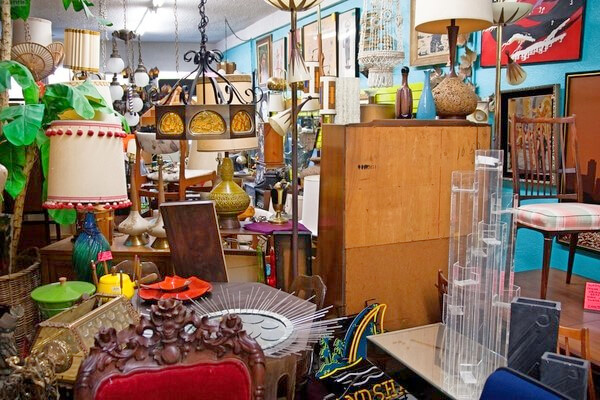 Too time-stretched to make a trip over the causeway? There are plenty of local furniture shops in Singapore for different budgets and styles. If you are carrying a major revamp for your house, consider buying from wholesale stores for significantly lower prices. Or even better if you engage interior designers in renovating your home. They tend to offer a more value-for-money package that comes with some furniture and installing service.
Huge manufacturers usually offer more affordable and reliable products. However, it feels less special because most houses probably have similar furniture. Another interesting place to get your lighting and ceiling fans from is second-hand shops. They have less mainstream furniture that is given away by hotels or offices in Singapore, and of course, the price of these items are hugely slashed. If you love to add some vintage lighting or fans to your home, second-hand shops are the place to go!
The lower price normally comes with a cost. You have to assemble and set up the lighting and fans on your own. As compared to buying overseas, purchasing lighting and ceiling fans from local shops give you peace of mind on the after-sales service and support. Some of those shops also provide a return policy in case you change your mind or you find some defects in the item.
Recommended shops:
Yafen
(wholesale prices), IKEA (mass-produced furniture) and
Hock Siong&Co
(second-hand furniture)
3. Online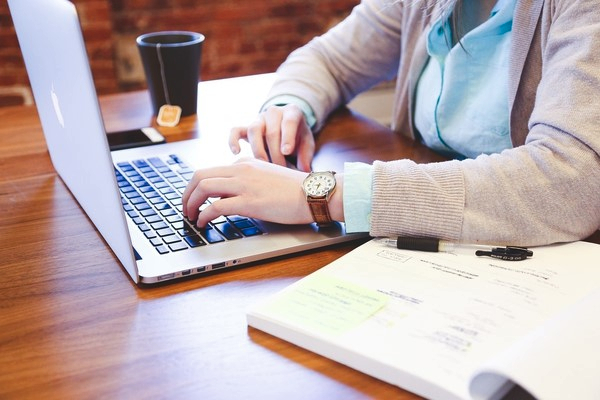 If you are looking for a fuss-free purchase, online shops are the best options. Besides the wide selection of brands and price ranges, most online shops also offer free return policy should you encounter any defects upon delivery. These shops cut their costs by going online, and thus, they tend to offer better discounts and rates especially during seasonal sales, i.e. Anniversary Sale, Black Friday Sale and Mid-year Sale.
It is definitely more convenient and
cheaper to go online
. However, online shopping is still not for everyone. Some people still prefer seeing and feeling the actual products they wish to buy. Pictures and online reviews may not be enough to convince people to buy online. Not to mention, there are no installing and repairing service available for items purchased online. Also, do consider the delivery time of the items. Start looking for your dream lighting and fans early if you are thinking to get them online.
Recommended shops:
Castlery
,
Taobao
, and
Lazada
For the items purchased online or overseas, do make sure that they comply with the
Singapore Standards for electrical appliances
. Don't risk your own safety for the sake of saving a few bucks.
Installation matters
Your next concern may be on how to install the furniture upon delivery. Doing it yourself, of course, brings a whole new level of fun and excitement. Make sure you have the wiring bracket and brace ready before assembling the ceiling fan and lighting. Connect the wiring from your ceiling to the respective wires in your fan or lamp -- the ground wire, neutral wire and motor wire.
However, if you want to a safer route, do seek for a professional's help to set them up.
Income's home services
provides you with a panel of trusted providers for your electrical needs. You can get a free quote
here
today. All electricians on Income's panel are screened to ensure that you only get the trusted and experienced handyman, and payment is made straight to the service provider.
Now that you can be assured that professional help is easily obtainable, it's time to shop for that industrial chic lighting or the retro pastel-coloured ceiling fan that you have been eyeing for!