6 Hotels that will make your Dreams come True
By Eldrida Yeong, 24 April 2017
1913
So you've been bitten by the #wanderlust bug. Believe me, it happens. If you're over your Pinterest days of pinning your favourite holiday destinations, and actually planning for one, you probably don't know where to start, because even finding your dream hotel can be so tedious. From shady hostels to affordable Airbnbs - we've tried it all in our youth, but it's time to chase your dreams now that your belt's a little looser. Here's a list of dream hotels that will speak to your heart!

Nothofagus Hotel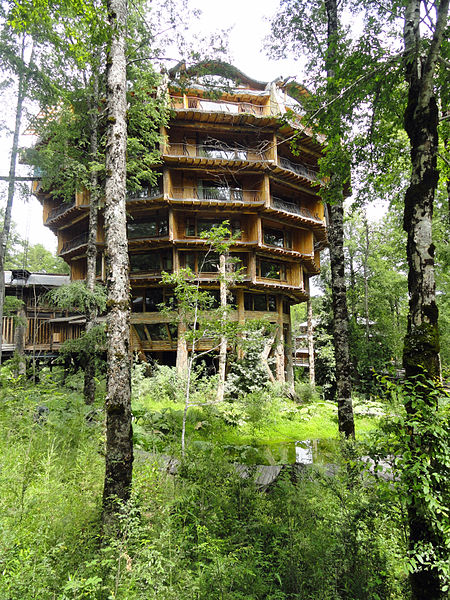 Hotel Nothofagus
Photo by:
Felipedd
For all the self-proclaimed tree-huggers out there - this hotel is not only shaped like a tree, but the land that it sits on is a nature conservatory. Located deep in the Chilean Rainforest (but accessible by car), you'll be surrounded by lush greenery all around. Plus, if you're the type who likes taking pictures of hotel bathrooms, the en suite bathrooms here rival that of those found in luxury hotels around the world. For the adrenaline seekers, there is a 5 day Huilo Huilo volcano trek to let you experience Patagonia in all of its beauty! You can also go mountain biking, trekking and even take a zipline here- there's truly nothing quite as exciting as the thrill of travel!

Address: 55 Camino Internacional Panguipulli, Neltume, Décima Cuarta Región de Los Ríos, Chile
Website: Nothofagus Hotel

---
The Manta Resort, Underwater Room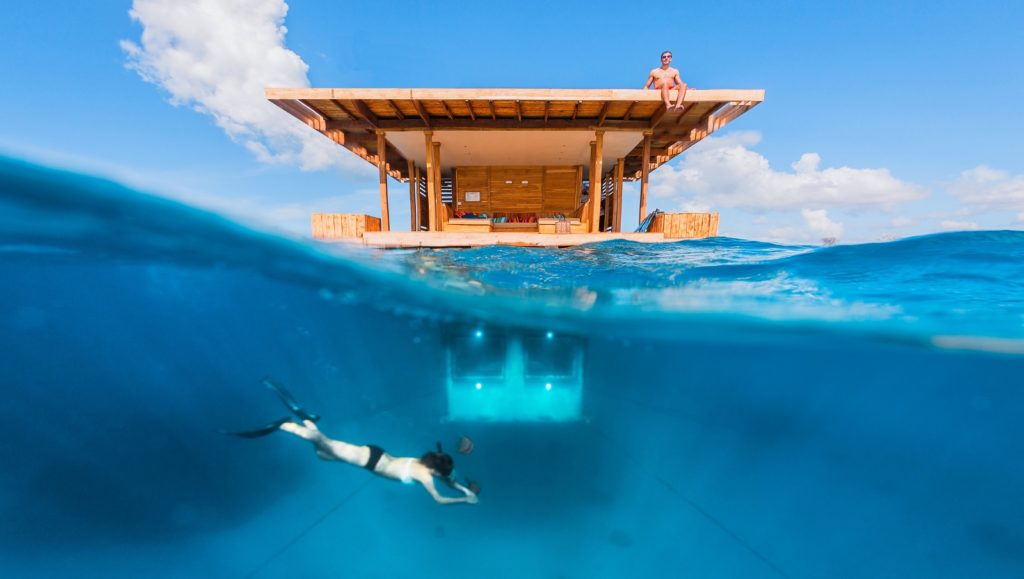 The Manta Resort
Photo by: The Manta Resort
Underwater suites aren't all that uncommon - we even have one in Singapore's Resort World Sentosa. However, the Manta Resort only has one room- the Underwater Room, a three-storey structure that is partially submerged in water. Since there's only one such room, you'll be entirely alone with the fishes. #findingdory #whereswally

At the bottom level, you'll find a small room submerged under the sea. Covered in glass panels, the room doubles as your very own, private aquarium - except it's real. After climbing up the ladder to the landing deck, you can take a dive from your room into the deep blue sea.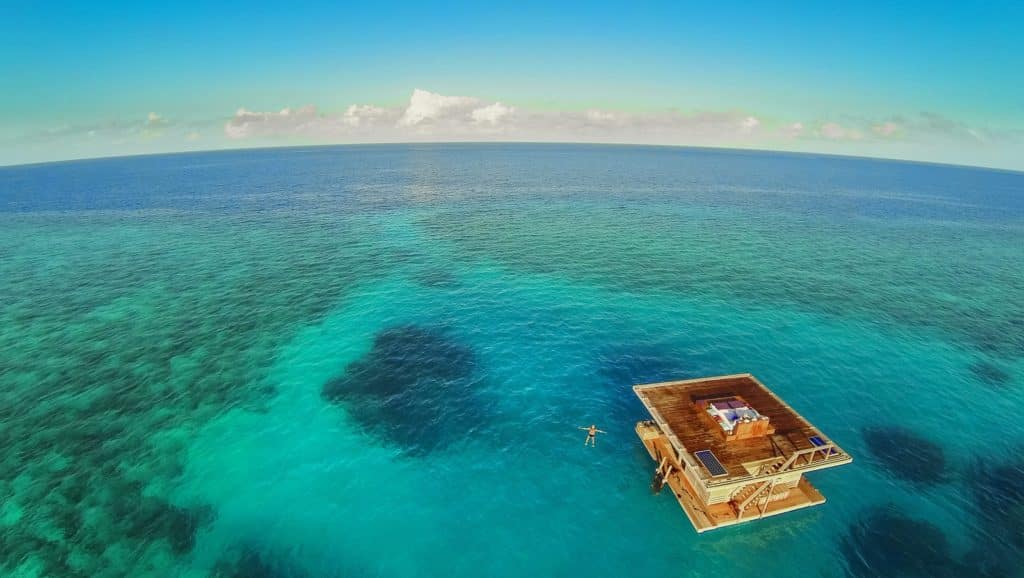 The Underwater Room
Photo by: The Manta Resort
Another flight of steps leads you to the roof with a lounge area where you can sunbathe or even stare up into the vast abyss when the stars come out at night. Imagine lying in the middle of the sea, looking out into the endless sky - can somebody say #holidaygoals?

Address: The Manta Resort, Pemba Island (Indian Ocean)
Website: The Manta Resort

---
The Mizukami Hotel
It's a well-known fact that Japan has no small number of strange hotels. There are love hotels, capsule hotels, and even a robot hotel. However, if you're a huge fan of the American drama series Lost, the Mizukami Hotel in Huis Ten Bosch, a Dutch-themed theme park in Nagasaki, will appeal to you. The Mizukami Hotel, planned to launch at the end of 2017, offers floating hotel pods. Yes, floating rooms that will take you around the island! John A. Shedd said that a ship in harbour is safe, but that's not what it's built for. The Japanese, apparently, truly epitomise that.

Address: 1-1 Huis Ten Bosch Machi, Sasebo, Nagasaki Prefecture 859-3292, Japan
Website: Huis Ten Bosch

---
The Venetian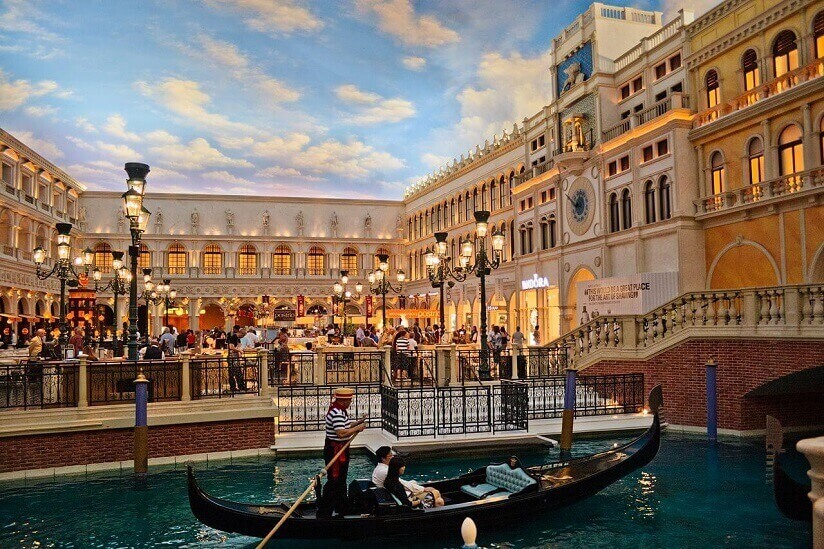 The Venetian
Photo by: Paulgokin, CC BY-SA 3.0
Always dreamed of spending a romantic night in Venice? Well, there's no better place to do it than in - wait for it - Las Vegas. Yes, you read that right. The most opulent and world-renowned hotel on the Las Vegas strip is The Venetian, with a breathtakingly gorgeous lobby that's modelled after the chapels of Europe. When you're not rolling around on the expansive beds within your top-dollar suite, you can explore the mini-Venetian town, complete with eateries and retail stores.

The experience won't be complete without gondola rides under bridges and shopping at the Grand Canal Shoppes, or Streetmosphere- a collection of street performances to mimic the streets of Venice. If you're quite the cardsharp, try out the card tables, or head over to Madame Tussauds to see your faves in wax! Remember- what happens in Vegas, stays in Vegas.

Address: 3355 S Las Vegas Blvd, Las Vegas, NV 89109, USA
Website: The Venetian

---
Kakslauttanen Arctic Resort, Finland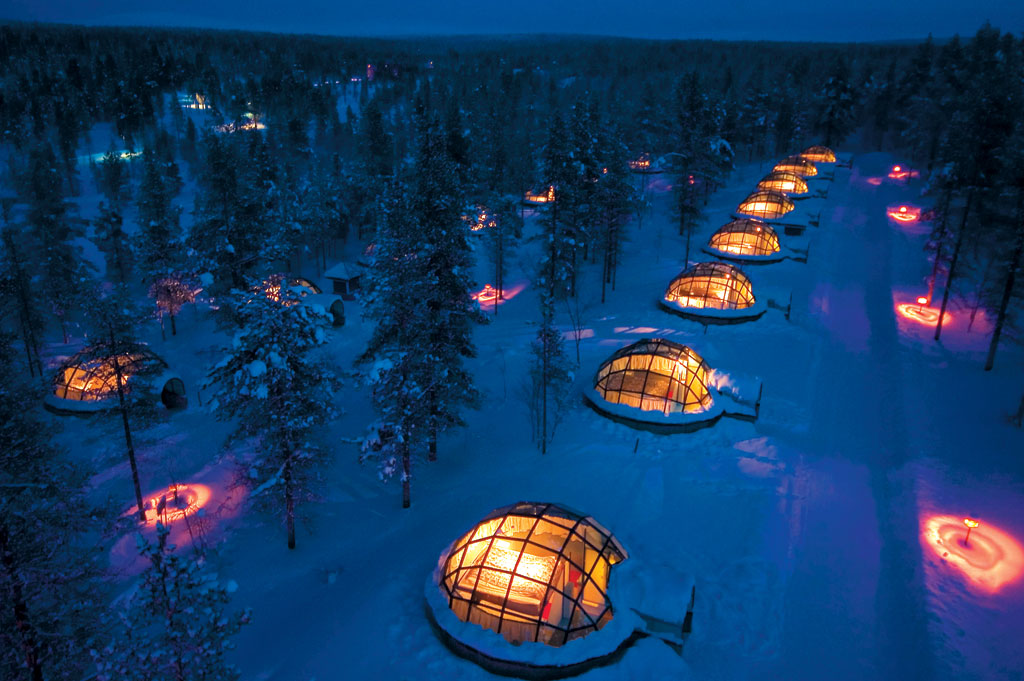 Kakslauttanen Arctic Resort, Finland
Photo by: Greenland Travel
Move over, IceHotel. Singaporeans have increasingly, in the past few years, travelled to Finland to catch the Northern Lights. This igloo resort provides those seeking out the northern lights a luxurious (and most importantly - warm) place to lay their heads as they wait.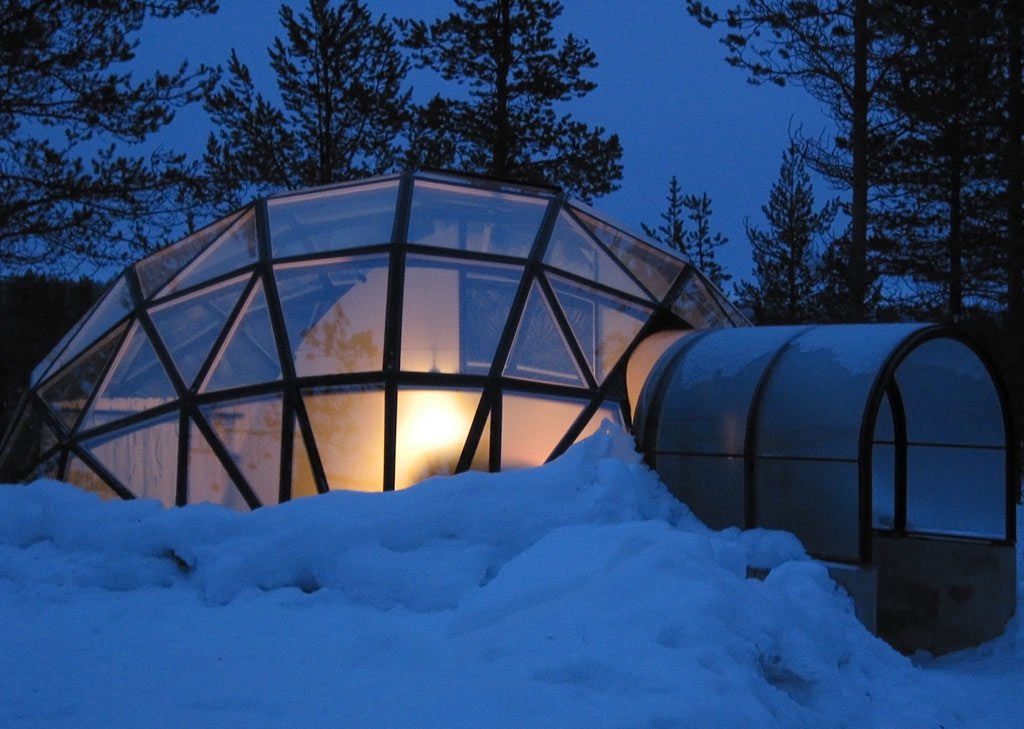 Kakslauttenen Arctic Resort, Finland
Photo by: Greenland Travel
The glass igloos partially buried under the thick snow are actually guestrooms made of thermal glass to keep you warm. It also has the world's largest smoke sauna- yes, a sauna within an igloo! Through the glass, you can watch the aurora lights dance upon the skies from the comfort and warmth of your private space. The aurora season lasts from late August to April, but there are activities all year round, such as fishing trips in winter and husky hiking in summer! Believe me- fishing at Macritchie and walking your dog in the park can't hold a candle to this.

Do note that the glass igloos are only available during northern light season.

Location: Kiilopääntie 9, 99830 Saariselkä, Finland
Website: Kakslauttanen Arctic Resort

---
The Sala Silvermine Hotel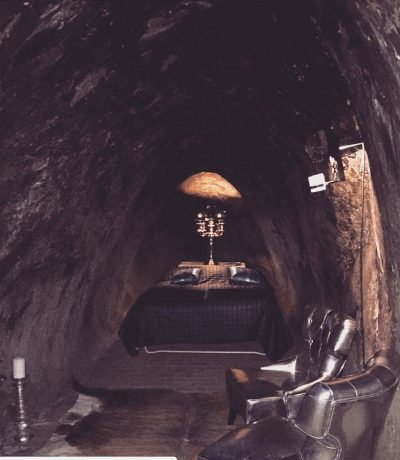 Sala Silvermine
Photo by: Shadesofgrey, #travelmadedifferent community
We've talked about many hotels that become destinations themselves. But what about a hotel that's built right into the attraction? The Sala Silvermine is one of the world's five largest silver deposits, and its hotel rooms are the deepest in the world.Talk about getting away from work and your phone - there's no way your boss can contact you here.

Worried that there won't be hotel services in the mines? The suite is furnished with silver at every corner and features a luxurious double bed. If you ever need room service, you'll have to use the intercom to contact hotel staff.

Address: Drottning Christinas väg, 733 36 Sala, Sweden
Website: The Sala Silvermine Hotel

---
If this list has inspired you to hop on a plane, do consider
Income's insurance plans
that cover the extra accommodation expenses of a standard room in case there are unforeseen delays. Staying in one of these hotels for an extra day or two would be pretty amazing, to say the least. Hey, at least you can now say- most travel for the sights, but your hotel is a sight to behold unto itself!
Important Notes:
This article is meant purely for informational purposes and should not be relied upon as financial advice. The precise terms, conditions and exclusions of any Income products mentioned are specified in their respective policy contracts. For customised advice to suit your specific needs, consult an Income insurance advisor.