5 Things You Can Do Today That Will Change Your Kids' Future
By Joanne Poh, 02 September 2019
610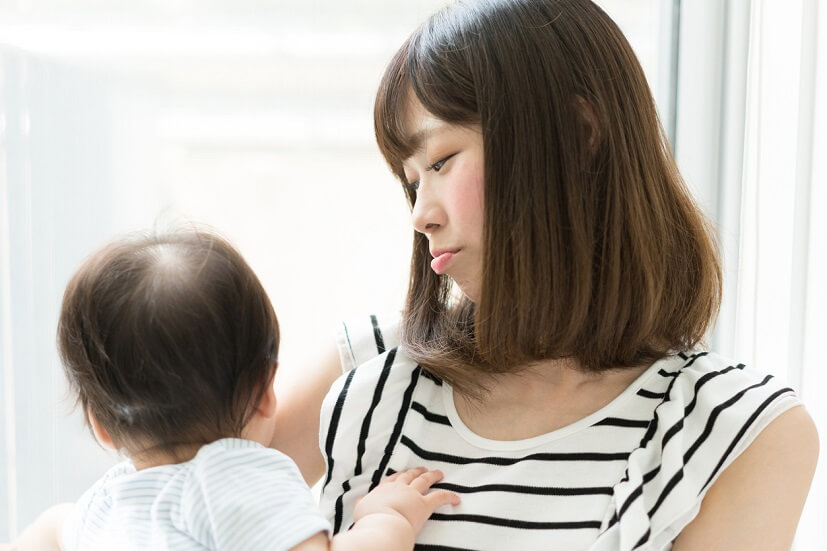 Image: iStock

These days, newspapers seem to be all doom and gloom. The world as we know it is changing – the climate is changing, our resources are being depleted, our oceans are getting more polluted, animals are dying out… and the list goes on.

Here in Singapore, there are some big problems looming, like our aging population, increasingly pronounced social inequalities and smaller families. Our economy may not always be so strong and one day in the not too distant future, our kids may face job instability and financial difficulties.

So what can we do about it, right now?

As a parent, worrying about our kids' future is only natural. It's our job to step up and do what we can to leave the world better for our children, while also ensuring that we prepare them as much as possible for the world they will face.

With more awareness of global issues, and the knowledge (and products) needed to empower you to make conscious choices, you can do your part towards a more sustainable and inclusive world – by recycling more, making better consumer choices, and actively supporting causes you believe in.

And while some problems – rising sea levels for instance, or the aging population – may seem beyond your individual capacity to solve, there's one burden you can help take off your children's shoulders today – their financial future.

Not sure where to start? We've got 5 simple steps you can take today to help your children have better (financial) tomorrows.

Teach financial literacy, so your child understands how to manage money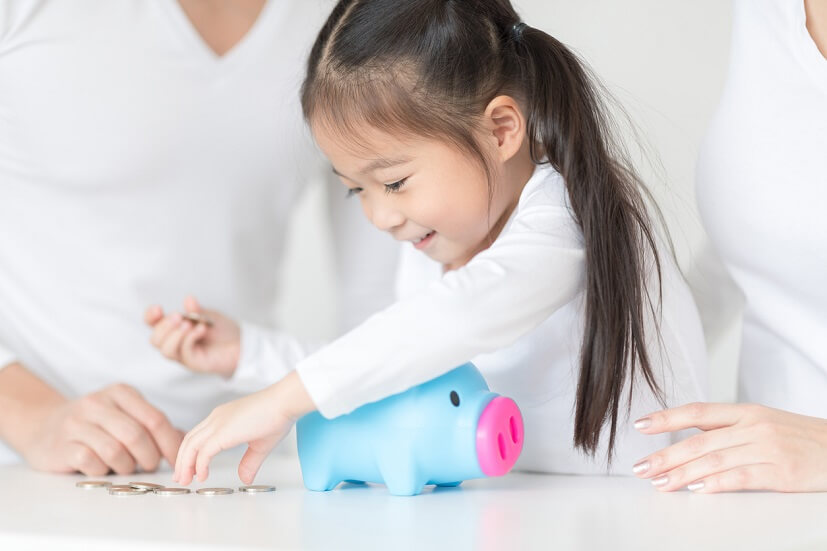 Image: iStock

Taking charge of one's finances is very important in Singapore, where every citizen is expected to be self-sufficient and social welfare is only for society's most vulnerable. Taking responsibility for one's own financial wellbeing is a necessity.

That is why it's important to teach your child the concepts of saving and investing, as well as understanding how to create a budget and plan for financial goals.

Start small by giving your kids a small allowance to manage and have them come up with budgets and learn to save up for special treats or toys they want. As they get older, they can progress to looking into how investing works.

Live sensibly, so your child knows the difference between needs and wants

Children often learn a lot more from how their parents behave than what they are explicitly told. So, if you want your child to live a sensible lifestyle and be smart with his or her money, it is important to walk the talk.

That could mean repairing broken items rather than replacing them right away, being price-conscious when making purchasing decisions and stressing the importance of spending within one's means.

Children can also have difficulty differentiating needs from wants. Parents can help children identify their needs and show how it is not essential that they always obtain their wants. For instance, toy purchases can be framed as wants, and the parent can show the child how there are many ways he can have fun without making a new purchase.

Parents can also demonstrate that it is not necessary to spend extravagantly to create memories with children. Try going on inexpensive family outings to places like local parks and free playgrounds, rather than indulging in expensive trips to overseas theme parks, for instance.

Expose your kids to the issues other families live with, so your children appreciate their privilege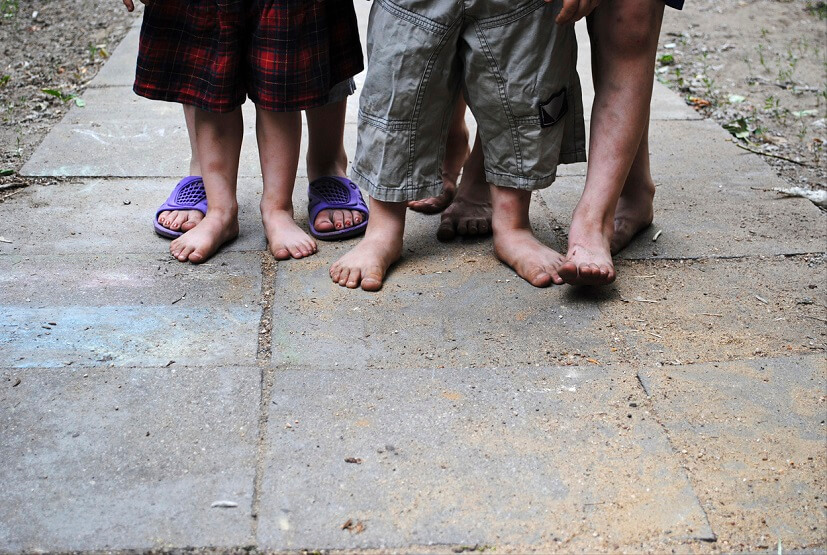 Image: Pexels

Singaporean children live pretty privileged lives compared to the children in some of our neighbouring countries. Not being aware of the struggles others live with daily may result in them taking things for granted and being less resilient when facing challenges later on in life.

That is why exposing your children to the not-so-nice realities of life is important. Using current affairs as a base, make the effort to talk to them about "unpleasant" environmental and social issues like climate change, poverty and social injustices.

While they may be too young to fully comprehend everything, giving them a better understanding of the world and their place in it will help them understand how they can have an impact on global issues and how the choices they make are important. This will encourage them to start making prudent decisions earlier on in life.

Show that they are empowered to make changes in their lives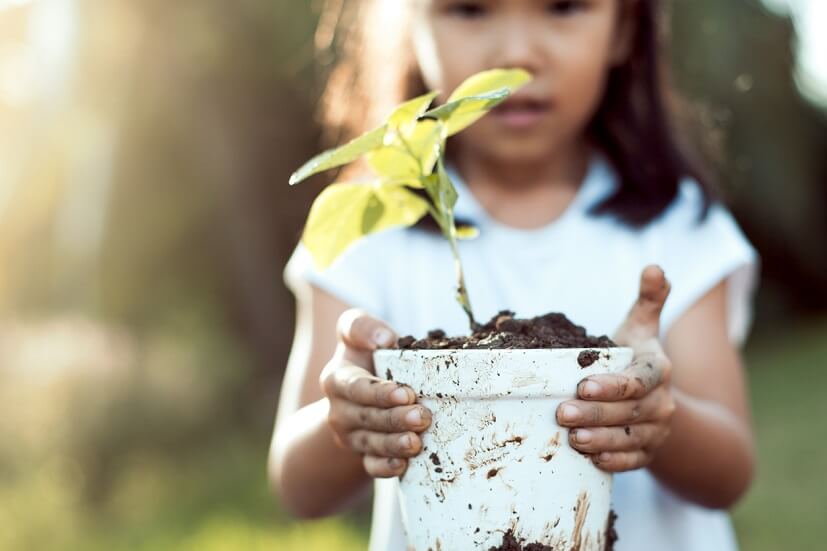 Image: iStock

It's not enough to make your kids aware of issues the world faces. Encouraging them to be proactive in helping others and themselves can be immensely empowering and cultivates a forward-looking mindset.

When children develop the mindset that they have the power to help others around them and change the status quo, they naturally become more proactive when it comes to helping themselves. Inevitably, this also empowers them to take change of their own lives.

For instance, instead of lamenting about not being able to buy a particular toy, they can be proactive by brainstorming ways to save up for it. Later on in life, this proactive mindset will be an asset when it comes to planning their finances, investing for retirement and accumulating the money to pay for big ticket items.

Plan for retirement, so your children will have the freedom to build their dreams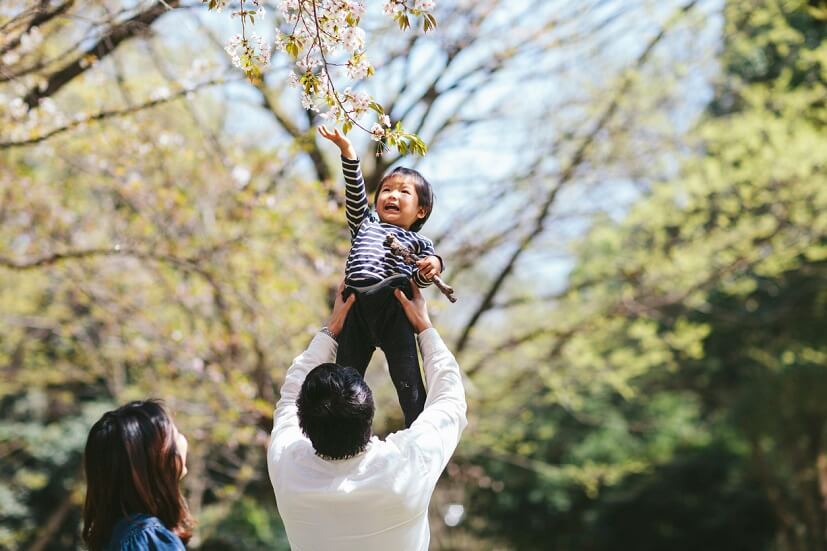 Image: iStock

If you're a Singaporean parent today, chances are you're part of the sandwich generation – working adults struggling with the twin financial responsibilities of supporting aged parents and raising children.

There are things that you have given up to fulfil your responsibilities to both your parents and children. While that is admirable, this financial dependence on the next generation can be avoided with the tools and easily accessible information we have today.

To spare your kids from one day becoming sandwiched in a similar manner, it's important for you to plan for your own retirement now. By taking care of your retirement on your own financial power, you lift the financial burden of caring for you from your children's shoulders. This is a great gift for your kids – they'll have greater freedom to pursue their dreams and raise a family of their own with demands on their finances.

Start today

As you can see, parents have a huge influence on their children's future financial wellbeing that goes well beyond simply making sure they do well in their exams.

While most of these tips require an ongoing effort throughout your children's growing-up years, getting a good retirement plan can be put in place today. Starting as early as possible gives your money more time to accumulate, so don't hesitate to act now.

Income has a range of products that help you plan for retirement so your children will not have to bear the burden of supporting you later on. Speak to an Income advisor to get a better idea of your retirement planning needs.

We can't change the world for our kids, but we can at least do our part to give them the best shot at living the life they want. Take the first step to better prepare your finances for your family's future today.
Important Notes:
This article is meant purely for informational purposes and should not be relied upon as financial advice. The precise terms, conditions and exclusions of any Income products mentioned are specified in their respective policy contracts. For customised advice to suit your specific needs, consult an Income insurance advisor.

This advertisement has not been reviewed by the Monetary Authority of Singapore.