10 Big Ideas for Your Retirement
By Lauren Dado, 21 November 2019
2767
Imagine life without the restrictions of a 9-to-5 job. How will you spend your days? What new experiences will you pursue? What passions will you feed? Who will you spend time with?

Retirement is the time to do what makes you happy and fulfilled. The best thing about it is that you aren't limited to just one lifestyle. Maybe you'll start your own business. Or maybe you'll try an extreme sport, like skydiving. Think that's impossible? Just ask Singapore's oldest skydiver Mr Tan Kok Sing. He spent his 90th birthday skydiving in Australia despite having a stroke 6 years prior.

With Singaporeans living longer lifespans than ever, now is the time to start having bigger retirement dreams. Here are 10 inspiring ideas for what to do after retirement, and the Singaporeans who making it a reality.

Become an entrepreneur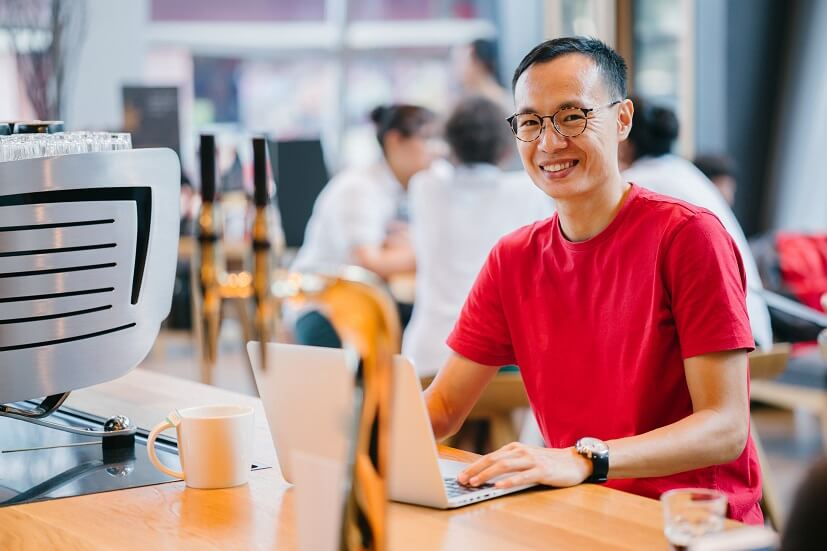 Image: Pexels

A survey showed that Singaporeans see retirement as a chance to start their own business. While they do so to leave a legacy or supplement retirement savings, there are other perks to pursuing entrepreneurship as a retiree.

Researchers found that retirement increases the likelihood of depression and loneliness. Running a business is a great antidote; it creates a sense of purpose and serve as a social outlet during a period that can feel isolating.

Businesses also give you a chance to monetize hobbies and develop your creativity. Just ask Ms. Teo Lay Hong, a 77-year-old who started a quilt-making business after a church friend paid her $500 for a handmade patchwork blanket.

Another retiree, Ms. Eve Lim, taught herself the traditional craft of screen-printing after inheriting 100 boxes of fabric when her mother passed. She founded a business called Vintage Fabric Crafts, and now holds screen-printing and stencil-crafting workshops.

Travel the world
Travel is often at the top of retirement wish lists. According to a survey, 70% of Singaporeans want to spend their retirement traveling the world, and 50% of respondents said they would take "more adventurous" trips.

62-year-old retiree Mdm Stacey Ong shared that she spent the first year of her retirement travelling through Europe. "It was refreshing to visit all these countries. I loved seeing all the monuments, tasting different food, and experiencing new ways of life," she said.

Mdm Ong, who had a conservative upbringing, thinks that traveling is an educational experience. "Travelling has opened up my mind to different ideas. In every country I visit, I meet locals who take me to restaurants and scenic drives I wouldn't have experienced as an ordinary tourist."

The retired finance professional plans to spend the first half of the next year exploring South America with her husband. "It's important to travel while we still can. We still have so much more to see and learn about the world."

Volunteer for a cause
Volunteering makes Singapore a better place, but did you know it improves your health and happiness too? A study shows that 84% Singaporean senior volunteers are more satisfied with life, and 13% less likely to have a minor illness compared to seniors who don't volunteer. That's because volunteer work gives you an increased sense of accomplishment and make your silver years feel more meaningful.

To start, find a volunteer opportunity where you can do what you love. That's what Ms. Elaine Teng did when she began volunteering. A passionate cook, she used her culinary skills to benefit RSVP Singapore and bring community members together through cooking.

These are countless volunteer opportunities for Singaporean seniors today through groups like RSVP Singapore. Just imagine how robust your options will be in 10-20 years.

Pursue a new hobby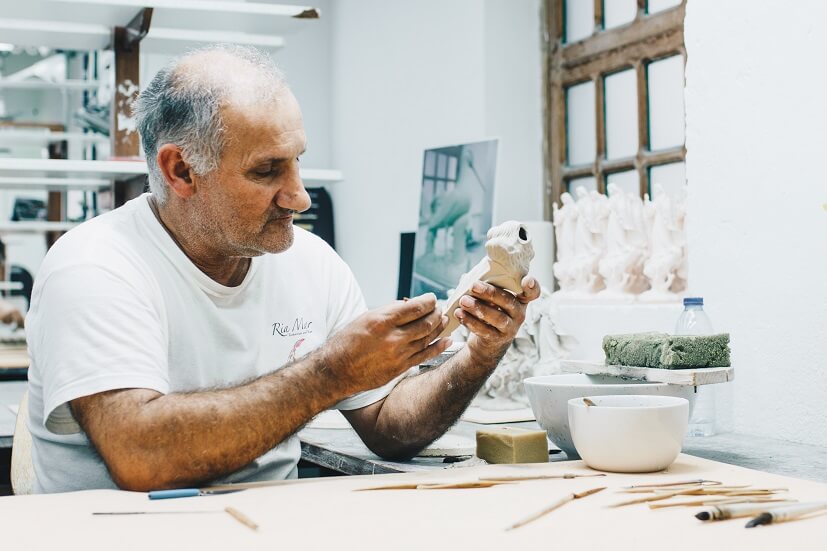 Image: Pexels

Hobbies are essential to enjoying life at any age, and they help create a more meaningful retirement. Besides being pleasurable by themselves, hobbies are a fulfilling way to engage the mind, body, and spirit.

During retirement, you have all the time you need to discover and pursue a new hobby. In fact, Singaporean retirees like Mr. Davy Young are already pursuing creative and quirky hobbies. A former Vice President from a brokerage firm, Mr. Young learned pottery as a hobby before his retirement. He then spent the next 10 years learning how to make beautiful ceramic leaves, which he now sells at craft fairs.

Mr. Simon Tan is a 65-year-old former shipyard mechanic who loves science fiction and horror movies. He now spends his retirement being a one-man prop making machine despite having no background in art. His flat is filled with stunning replicas of swords and axes from Lord of the Rings, Star Wars helmets, and other movie props. Mr. Tan's creations are particularly inspiring because he never buys ready-made materials. Instead, he uses discarded cardboard and other materials found in the void deck dust bins.

Like these two retirees, you too can spend your silver years finding new avenues for creative self-expression.

Learn a new skill
Similarly, retirement is a great time to learn a new skill. Not only is it a fulfilling way to pass time; learning new things is effective at warding off dementia. That's because the learning process strengthens entire networks in the brain, which improves memory and keeps the mind sharp.

In Singapore, senior professionals are taking on new skills to stay productive. Ms. Valerie Yeong Tan, a 65-year-old human resources administrator, attended a Bot Maker Training Course and a 2-day Bot Maker Hackathon despite not having an IT background. Within a matter of days, she was able to use her newly acquired skills to automate work processes.

Another retiree, Ms. Florence Chek, made her childhood wish come true at 68 years old when she took a short course on pattern-making and sewing. Before this, the only skills she pursued were those that could further her career, such as computing. Learning sewing techniques gave her great joy, and she now finds fulfilment in makes her own clothes.

Become a teacher or mentor
By the time you retire, you would have had decades of experience as a professional under your belt. Or you would have mastered a skill or a hobby. Pass on what you know to the community and make a difference by being a teacher or a mentor.

Mr. David Lee, a retired business development director, spends his free time coaching young professionals in sales and business development roles. "Sales can be a difficult job. It requires people skills and communication skills, which you can't learn in a classroom."

When asked about his motivations behind consulting, Mr. Lee simply says, "Even though I have retired, I still feel like there is a lot more I can do in the world, especially for the young people. I find a lot of fulfillment in sharing my experience and expertise with the younger generation."

Young people aren't the only ones who can benefit from your knowledge. Mr. Ho Hew Lee, a 75-year-old retired engineer, has spent the last 3 years teaching seniors how to use social media and technology at the Bukit Merah Library. His year-long programme includes activities like photography walks, coffee chats, and computer coding.

Become a consultant
Is your work so interesting and fulfilling that you can imagine doing it for the rest of your life? Don't let retirement stop you. In fact, it's a great time to keep doing work you love. Retirement allows you to professional ventures without the hectic pace and pressures of corporate jobs.

If this sounds appealing, consider becoming a consultant like Mr. Tan Pheng Huat. In 2017, he created a mobile app that helps startup companies calculate the initial costs and funding they need. Mr. Tan also makes himself available to entrepreneurs, who can ask for his help and advice via email for free. He believes that retirees have a lot to offer to society because of their experience in the workforce, and that their expertise can still be put to good use.

Get in the best shape of your life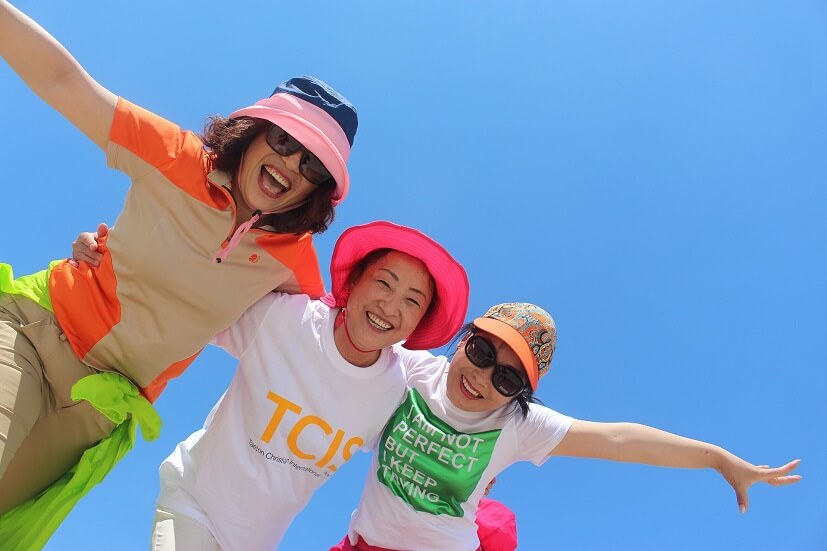 Image: Pixabay

There are many health benefits to staying fit during retirement. Exercise fights everything from dementia to diabetes and lowers the risk of disability. For your retirement, challenge yourself to go beyond simply getting in shape. Use your time to get in the best shape of your life.

Mr. Tan Kok Sing is not the only senior to prove that age is just a number when it comes to fitness. Ms. Glora Lau started running at 57 years old and never looked back. When she was 67 years old, she became the oldest woman to finish 7 marathons in 7 continents in 7 days.

Closer to home, 67-year-old Mr. Ngai Hin Kwok spends walks 11 km around Macritchie Reservoir on weekends, participates in 10-km marathons, and covers as much as 100 km when he does long-distance cycling. Together with three other seniors, they formed a team that promotes active ageing and counters ageism through calisthenics.

Become a foster parent
Age is also just a number when it comes to caring for children in need. If you love children and have monthly income during retirement, you can spend your silver years being a foster parent.

Former teacher Ms. Bannumathi Hodge was only two days into her retirement when she took in two young siblings at her daughter's urging. She now shares the caregiving responsibilities with her husband, two adult children, a domestic helper, and relatives. Despite the issues and challenges, she finds fostering to be a joy.

These sentiments are echoed by 53-year-old housewife Ms. Maimunah Dolah and her retired husband Mr. Azman Asmat. The couple took in their first pair of foster siblings in 2008 and felt so encouraged by the experience that they took in a third foster child several years later.

Requirements for fostering children are straightforward. If you are married, have experience taking care of children, are medically fit for childcare, and have a minimum monthly household income of $2,000, you can qualify to become a foster parent.

Reconnect with family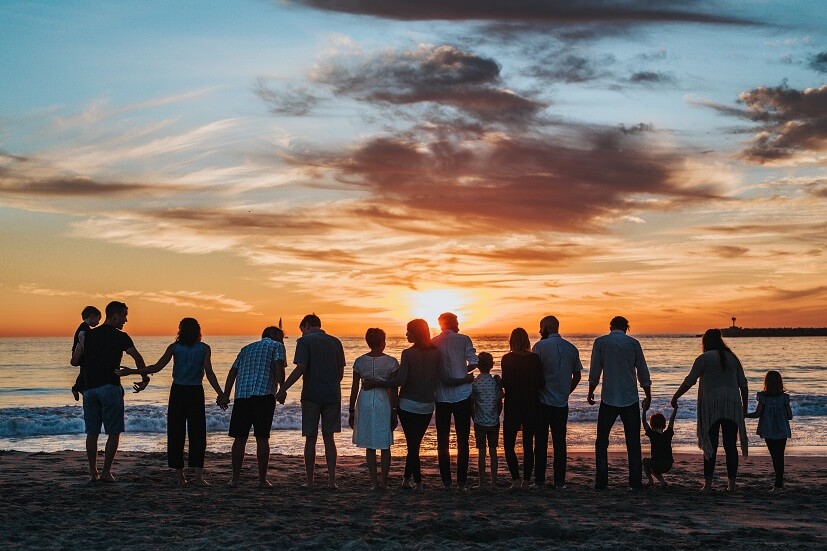 Image: Unsplash

How many birthdays, weddings, or family gatherings have you missed over the years? Retirement provides countless opportunities to make up for lost time and build stronger relationships with your adult children, grandchildren, and other family members.

Muhammad Ishak is a 67-year-old former managing director from a logistics company. He spends his early mornings with his wife at the supermarket, afternoons playing with his grandchildren, and dinner with the family.

"Retirement has allowed me to spend time with my family and watch my grandchildren grow," he says.

As a committed manager, Mr. Ishak would work long hours, missing quality time with his wife and children. "They'd be asleep by the time I got home and rushing off to school by the time I wake up. I also missed a few birthdays because of business trips."

When asked if he misses working, he answers, "I loved my work, but no, I do not miss it. I am enjoying a lot with my family!"

Since his retirement, Mr. Ishak has also been able to reconnect with family overseas. "I travel at least twice a year to visit my brothers in London, Kuala Lumpur, and Dubai."

What big idea do you want to pursue?
Today, you have so many choices for how to live your life. Imagine how much more you can do when you retire from the workforce. You don't have to decide on your big idea right now, but it's never too early to dream.

No matter what you choose to do when you retire, it's important to have a solid financial plan so you can turn your idea into a reality. Speak with a financial advisor if you'd like to get started.


Important Notes:
This article is meant purely for informational purposes and should not be relied upon as financial advice. The precise terms, conditions and exclusions of any Income products mentioned are specified in their respective policy contracts. For customised advice to suit your specific needs, consult an Income insurance advisor.

This advertisement has not been reviewed by the Monetary Authority of Singapore.