Features
Customised to your needs
We have a team of experienced investment professionals who can help you to choose the right assets to invest in at different stages of your life.
Invest according to the market cycle
Different asset classes do better at various points of the market cycle. Our team of experienced investment professionals can use their understanding of each asset class to help you with your investment decisions, potentially increasing your returns regardless of the market environment.
This chart illustrates potentially ideal asset classes that you can invest in over the market cycle.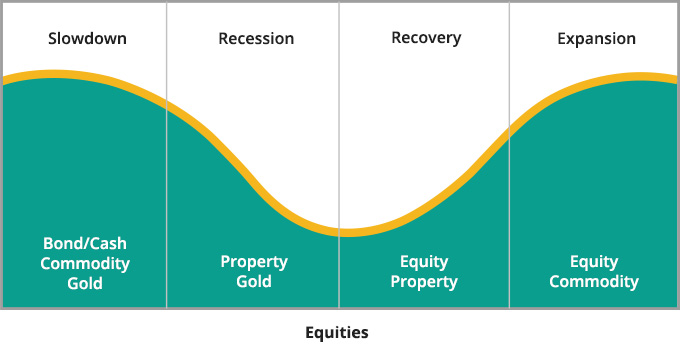 This chart is for illustration purpose only.
Evolves as your life progresses
As you approach your milestones, your investments will include more conservative income assets and fewer potentially volatile assets. This helps you limit your risks while potentially increasing your returns to meet your financial target.
This chart shows how your investment mix will change as you progress towards your milestone.